Even veggie haters love these crunchy, flavorful brussels sprouts!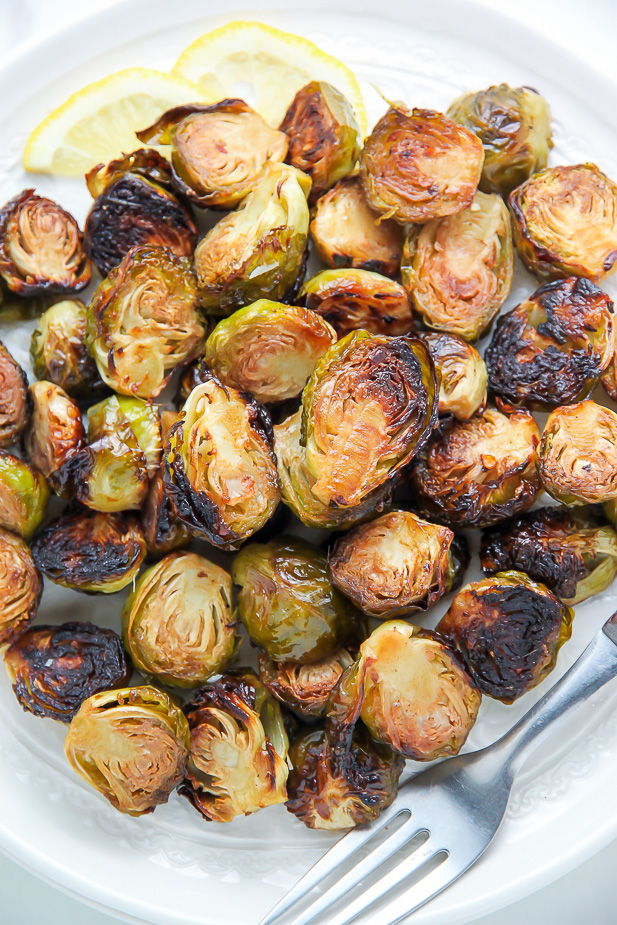 When I was 19, I spent some time "living" in Europe.
I was young, working a crappy job, dating an even crappier dude, and figured ditching town was my chance to shake off some stagnant strings and explore the world! So like any sane minded young lady would do (hah!), I packed my bags, gave the dud I was dating 2 days notice, and boarded a plane to Florence.
Who would have thought I'd have to travel all the way to Italy to finally try brussels sprouts?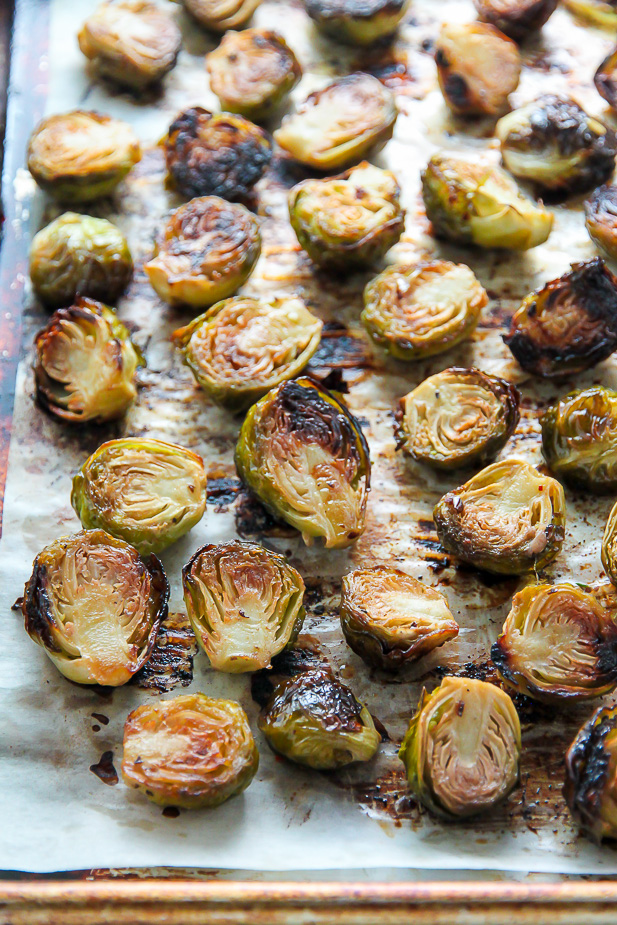 After a long day of sight seeing and an even longer night of too much red wine and sambuca, a few of my new Italian friends treated me to a traditional home cooked meal. All the food was to-die-for! Including these lemon and garlic Italian style sprouts I ate, and then insisted on learning how to make that very night!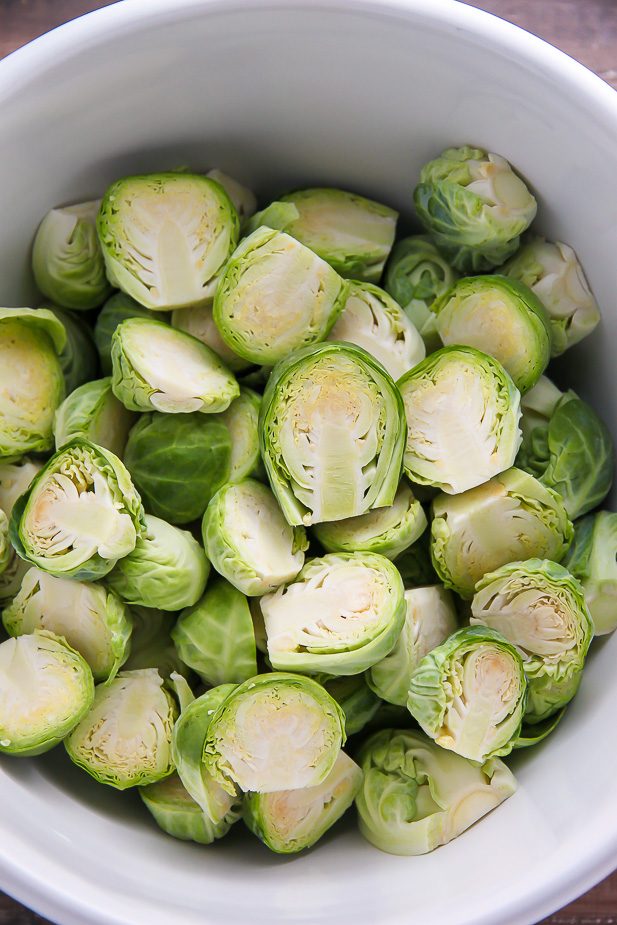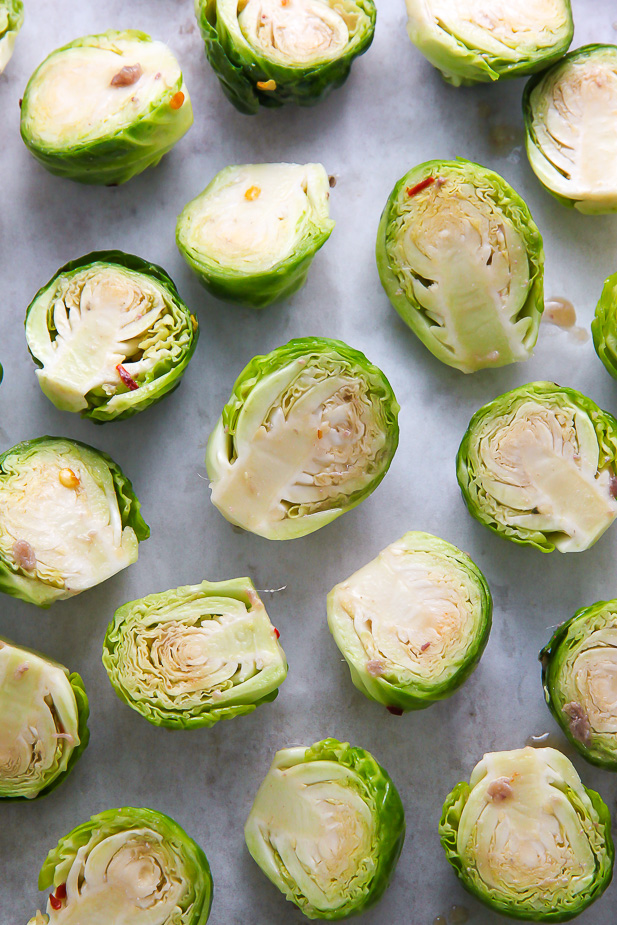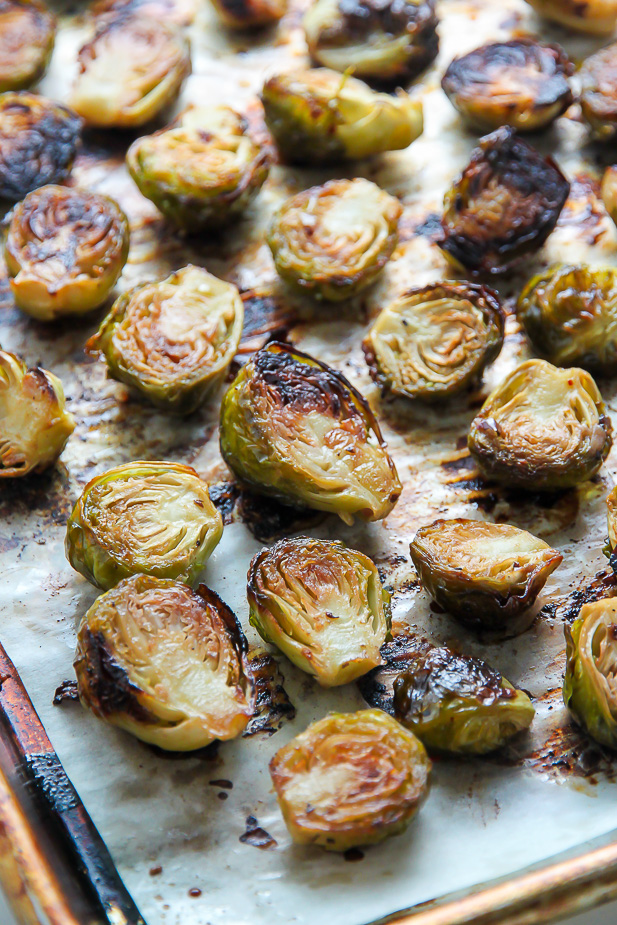 Wanna know what makes these sprouts so phenomenal? Lemon, garlic, salt, a pinch of crushed red pepper flakes, and balsamic vinegar.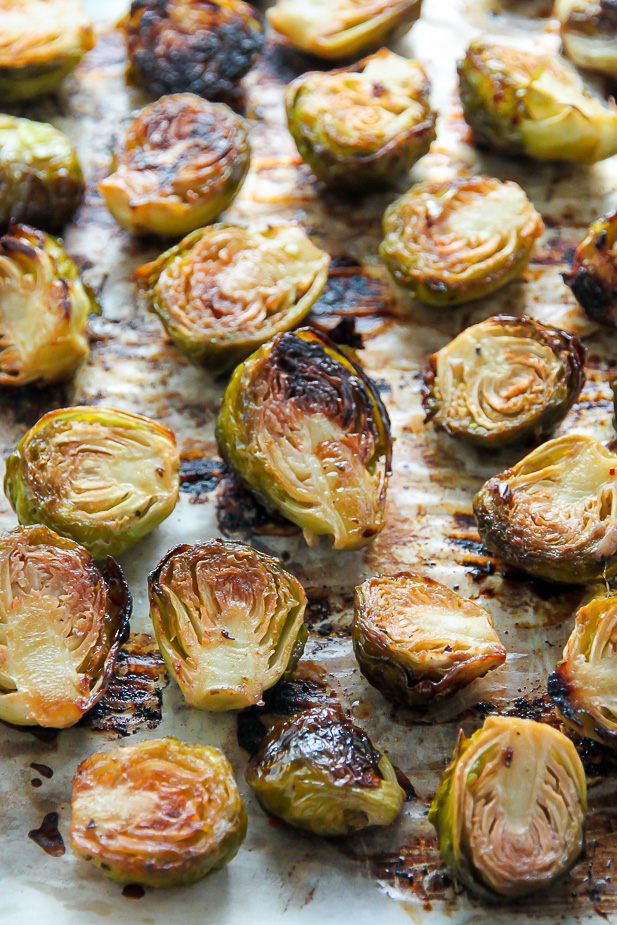 ↑ Proof that sometimes simple recipes are the best recipes!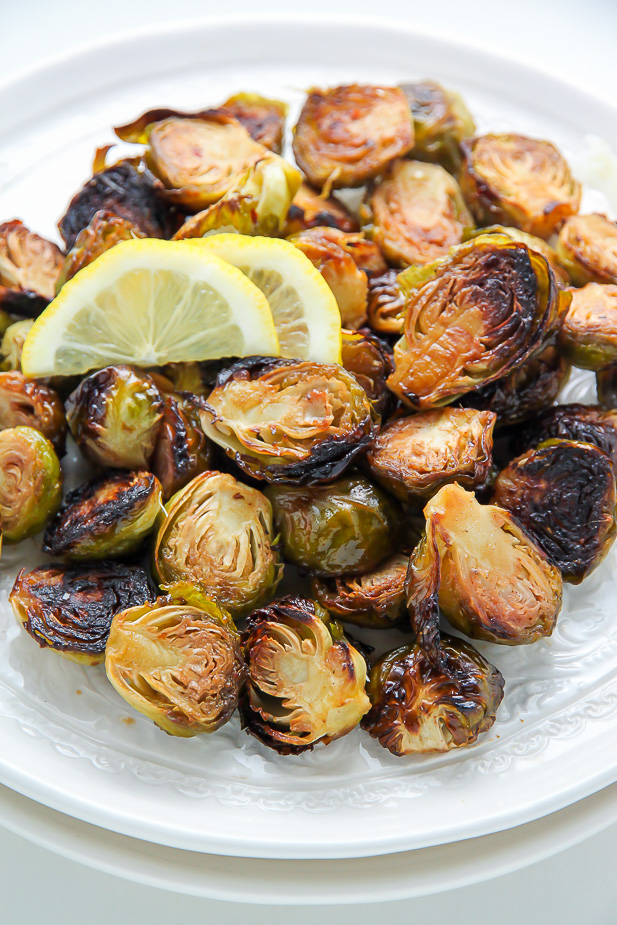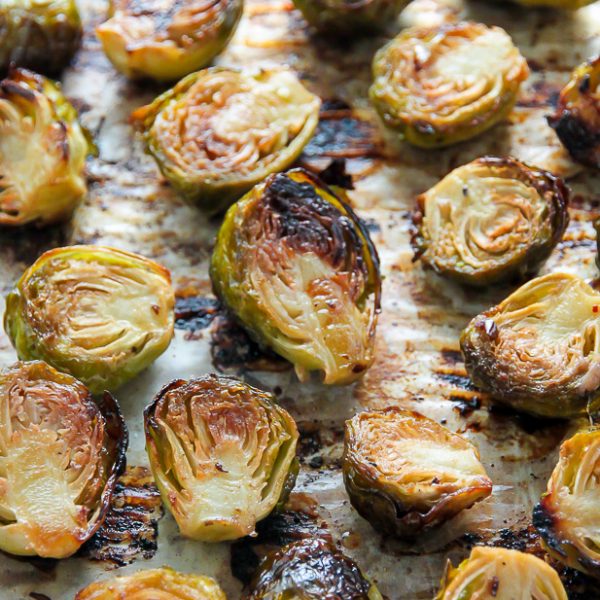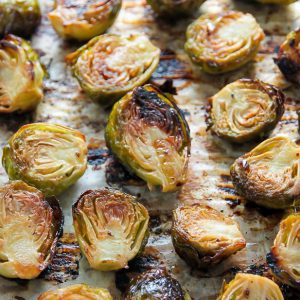 Sicilian Roasted Brussels Sprouts
Crispy and flavorful Lemon Garlic Brussels Sprouts! Perfect side for dinner.
Ingredients
1 1/2 pounds Brussels Sprouts
3 tablespoons extra virgin olive oil
1/2 teaspoon crushed red pepper flakes
2 tablespoons fresh lemon juice, separated
2 cloves garlic, finely chopped or grated
1/4 teaspoon salt
1/2 teaspoon freshly ground black pepper
1/2 cup Parmesan cheese, grated
2 tablespoons balsamic vinegar
Instructions
Preheat oven to 400 degrees (F). Line a large baking sheet with parchment paper; set aside.

Cut off the ends of the brussels sprouts and slice them in half, vertically. Toss them in a large bowl with the olive oil, crushed red pepper flakes, lemon juice, garlic, salt and pepper. Pour them out onto the prepared baking sheet and roast for 35 to 40 minutes, or until lightly brown and crispy on the outside. Shake the pan every 10 minutes or so to ensure they brown evenly. Once removed from the oven, transfer sprouts to a large serving bowl, stir in balsamic vinegar and cheese, mixing well to coat. Taste and adjust seasonings as needed (I typically add a little extra salt and lemon juice). Serve warm.