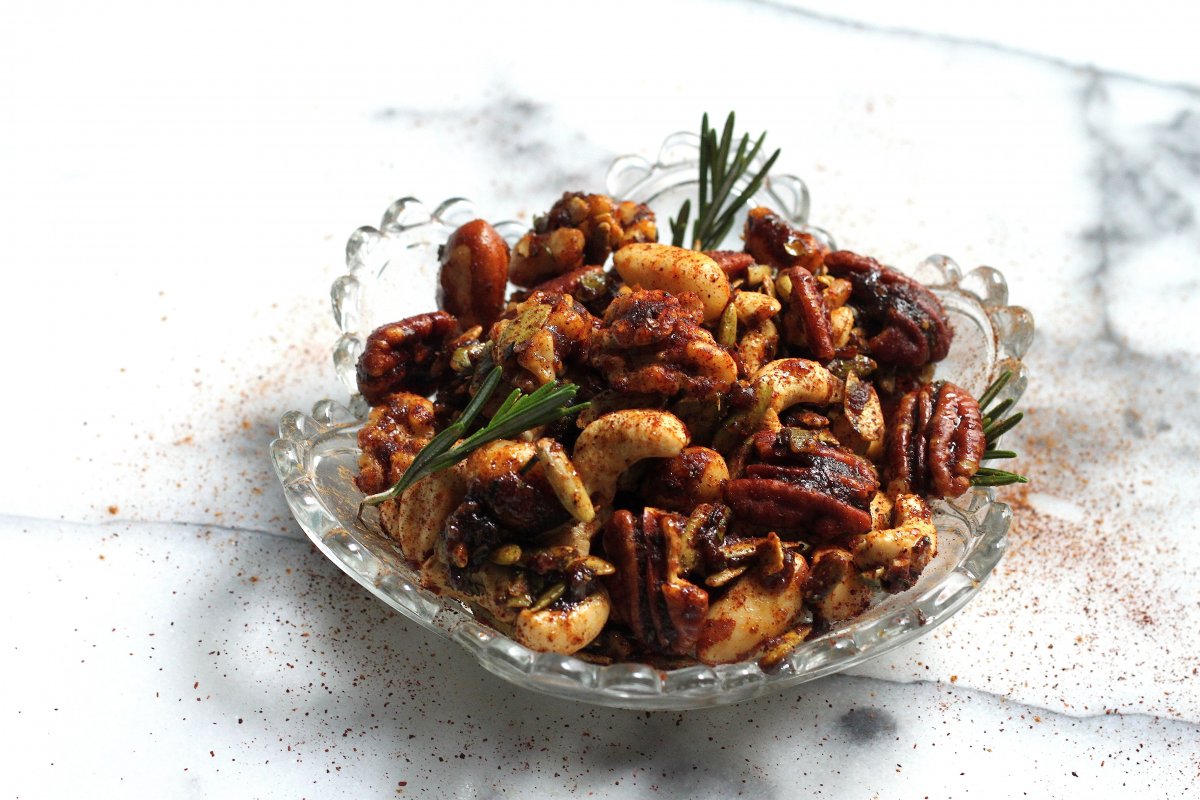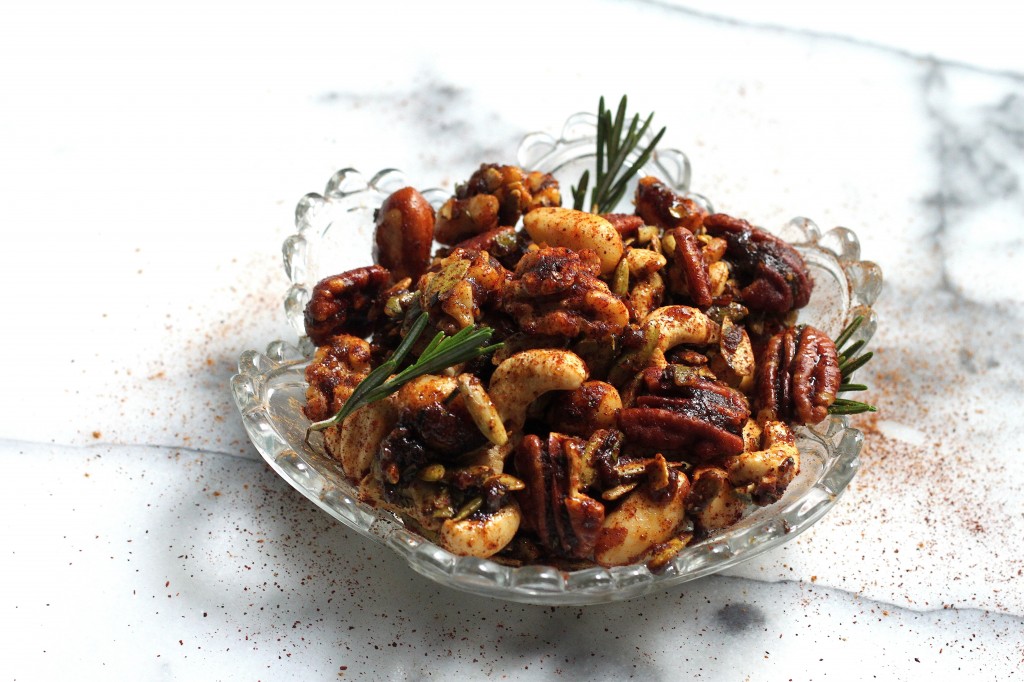 I'm currently working on maintaining a better snackage situation around these parts. We're always craving something light to nibble on while we're watching our "shows" or just hanging out, and I resent having to run to the grocery to pick up pre-packaged things. I know that may sound nose-in-the-air frou-frou and fussy, but really, I'm just frugal! I hate wasting money on store bought stuff  I could make better at home; I'd rather be shopping for shoes.
What can I say…? I am my mothers daughter 😉
But I digress. I was cleaning out our pantry the other day and noticed we had a TON of almost empty bags of different nuts, and knew immediately mixed nuts were in the cards. I love when fate meets me half way like that!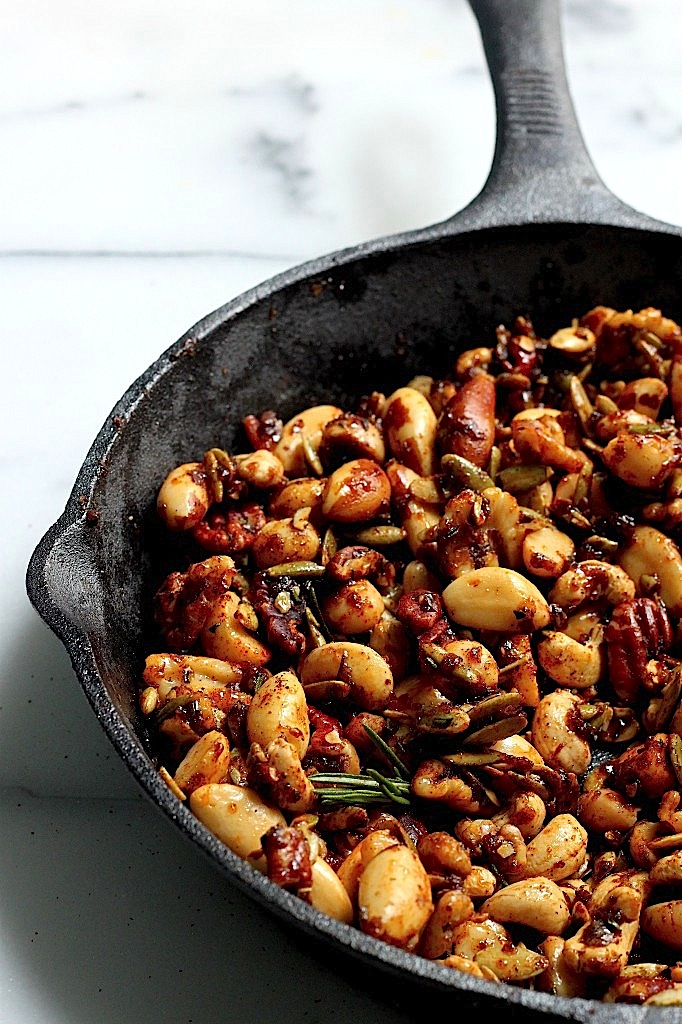 Of course you can use any variety of nuts you please – or even just one kind – but I say they more the merrier! Especially when they're coated in a sweet & spicy blend of sugar and herbs. Oh, and the little kick of spice makes them all the more addicting! Just try and stop at one handful.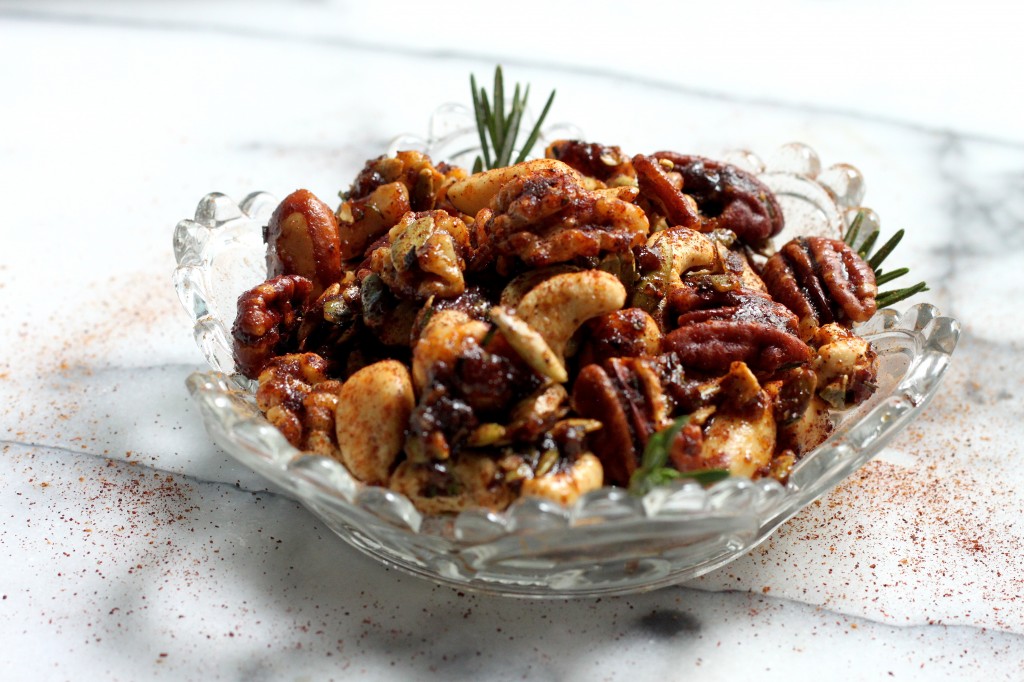 Actually, don't! Who needs to set themselves up for failure like that?! One handful is never enough 😉 I think you should just munch away happily and be content with the fact that you just made yourself a damn good (and pretty healthy!) snack.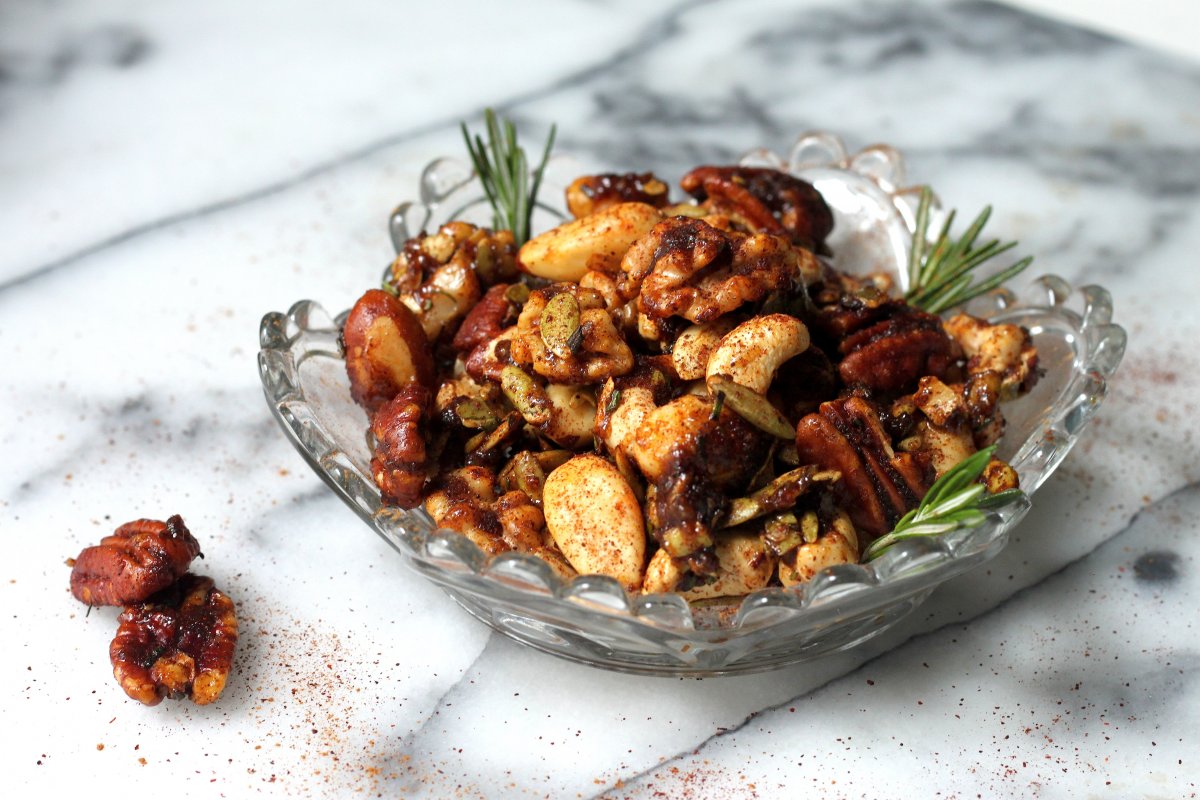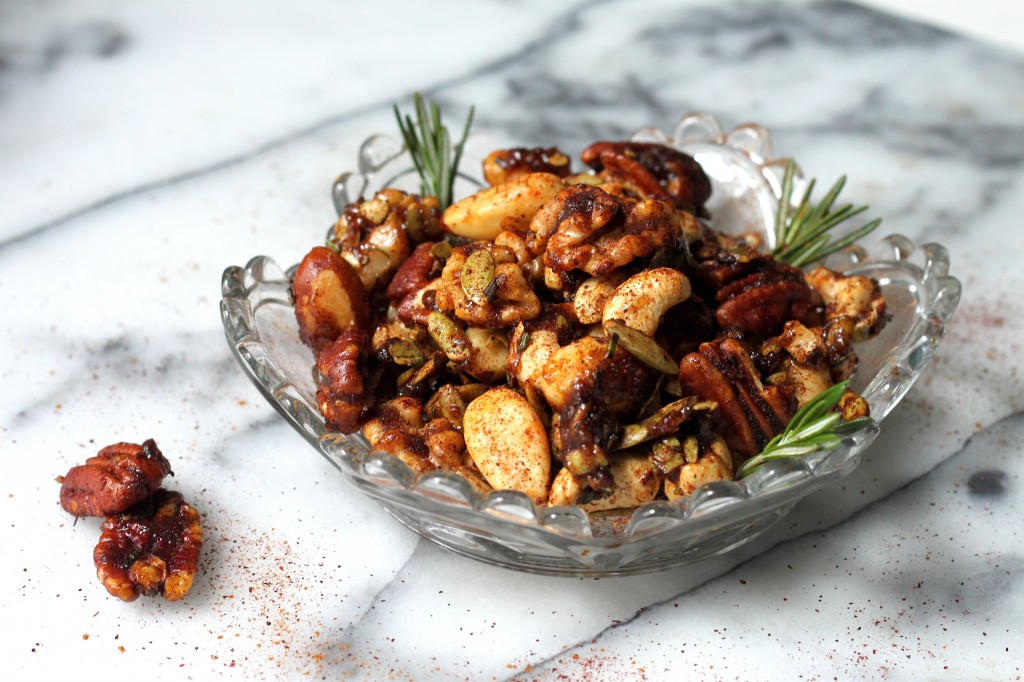 These nuts also would make a super awesome gift on the fly! Just toss them in a cute little box and BOOM – edible gift done. 


Sweet & Spicy Mixed Nuts
A simple snack of sweet and salty mixed nuts.
Ingredients
2 1/4 cups mixed nuts
1 teaspoon cinnamon
1/2 teaspoon cayenne pepper
1/4 teaspoon chili pepper
1/2 teaspoon cumin
1/4 teaspoon ground ginger
1/4 teaspoon cloves
2 tablespoons brown sugar
1 1/2 teaspoons flaky sea salt
1 1/2 tablespoons butter, melted
2 tablespoons rosemary, finely chopped
Instructions
Preheat oven to 375 degrees (F). In a large bowl toss together the nuts you're using to evenly mix, then spread them out on a large baking sheet and toast for 10-12 minutes.

In a separate large bowl toss together the spices, sugar, salt, rosemary, and melted butter. Add the toasted nuts to the bowl and toss well to evenly coat. Serve at once or store in an airtight container until needed.
Notes
Adjust the seasonings to taste.