Sweet, spicy, and lightly spiked with sriracha – this baked salmon is perfect for nights when you want a dinner that's healthy and delicious! Ready in just 20 minutes!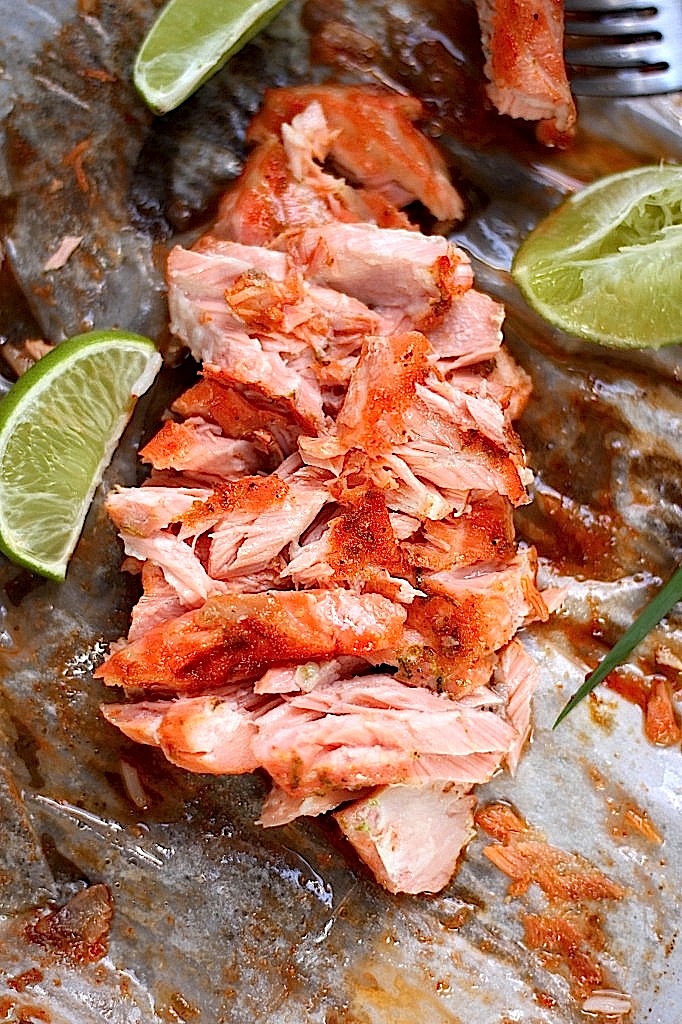 Hello dear friends! Today we're talking dinner because, well, because truthfully I've been in need of some real food this weekend. The kind that's not dipped in chocolate, covered in coconut, or mainly consisting of confectioners sugar. Basically not the kind I 99.9% of the time love and live off of. Clearly I've lost my mind.  But bear with me… and maybe take a little leap over to the light side and try some salmon? It's been the answer to all my needs and wants lately!  Not only is it mad easy to prepare – I'm talking ready in 20 minutes start-to-finish easy (!) – but it's also flavorful, tender, and super good for you. Holla!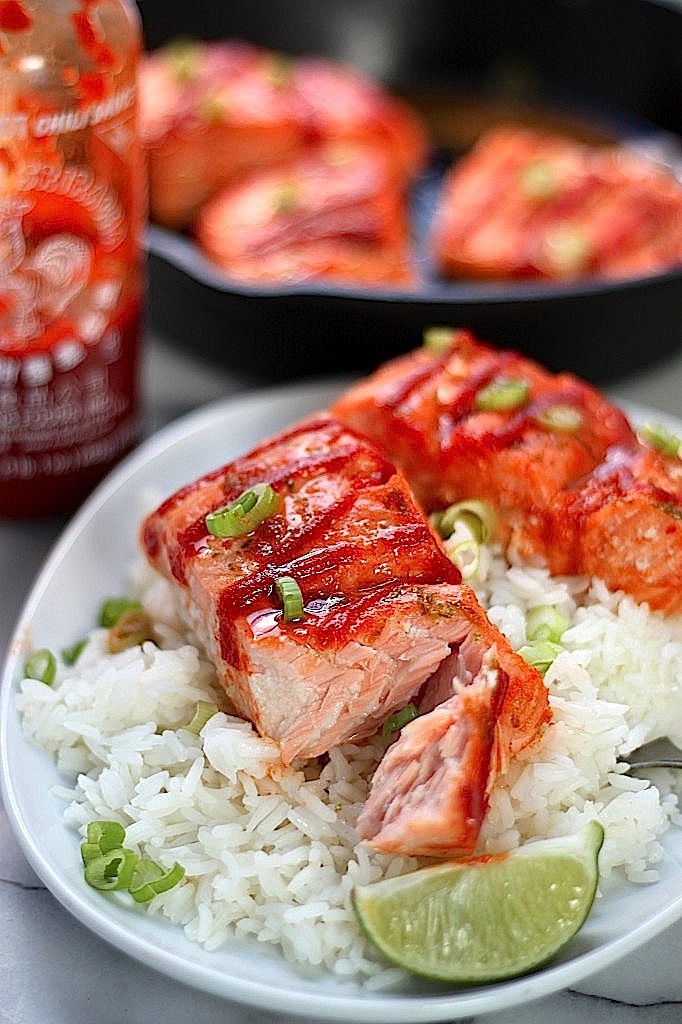 I mean, does dinner life get any better? This salmon is a total show off! Must be all that sriracha 😉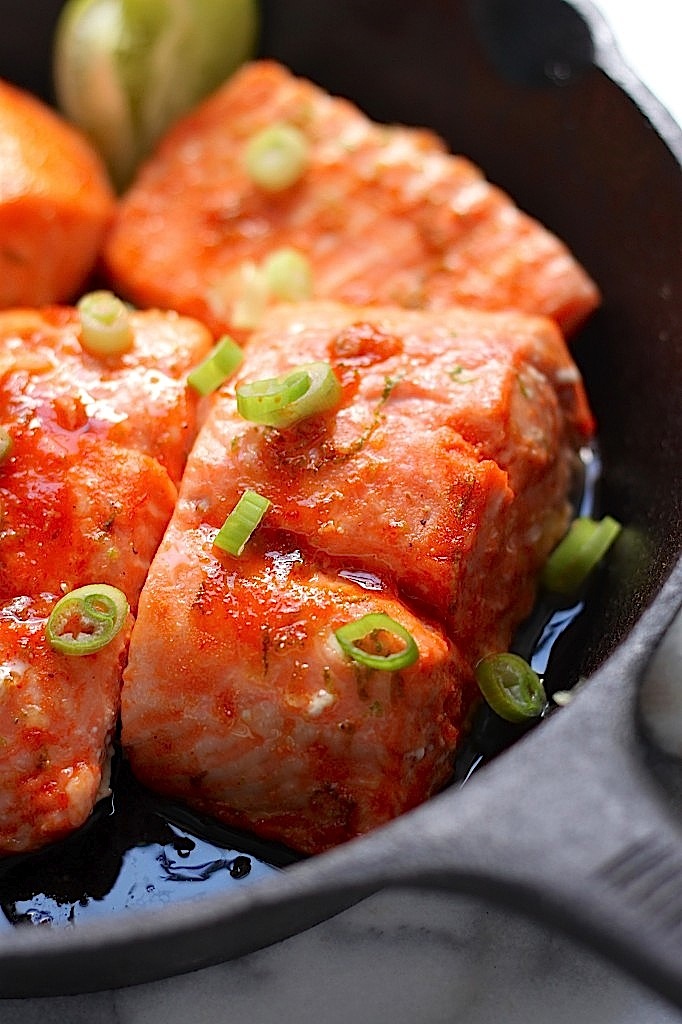 The first step to getting your salmon game on and going is grabbing your limes and a grater! You'll cover each piece with a little lime zest. So pretty! So vibrant!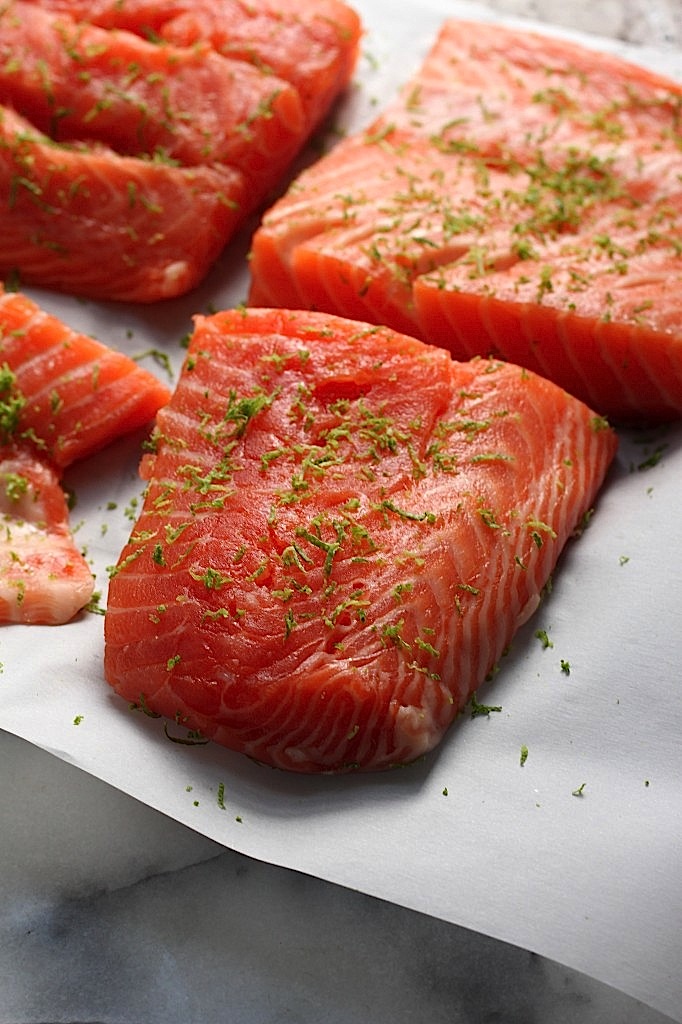 Once it's all gorgeous and zesty, you'll mix together a quick sauce consisting of brown sugar, sriracha, and fresh lime juice. That's it!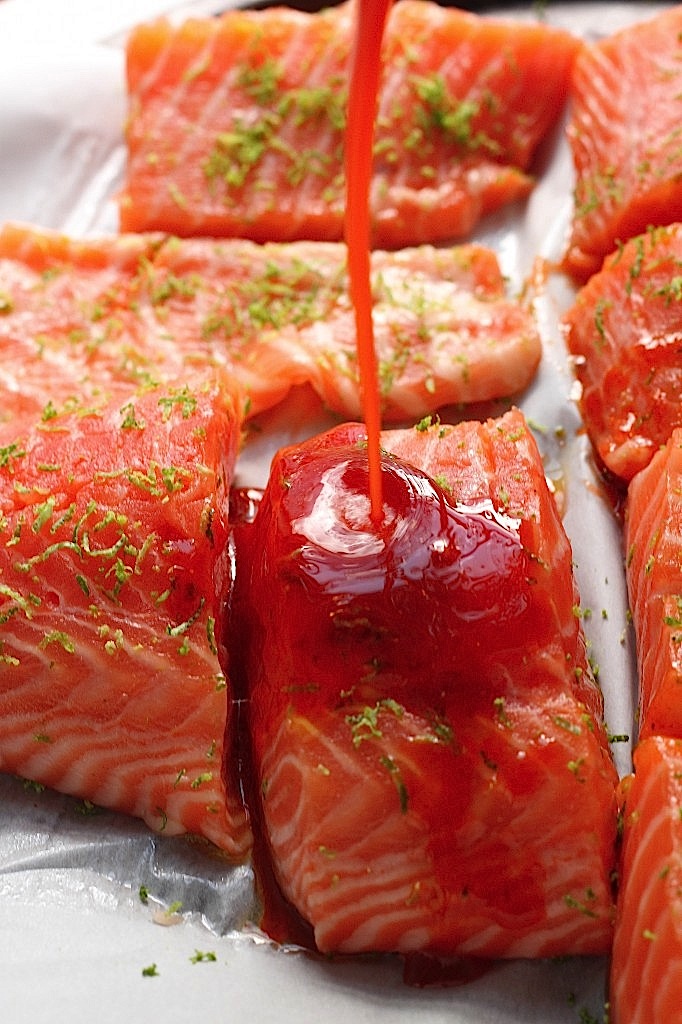 You'll generously drip and drizzle the sauce over each piece of salmon before popping the pan in the oven to bake for 16 minutes. And when I say 16 minutes, I mean 16 minutes! Over cooked fish is a major no-no. Sooo yea. Don't forget to set your timer.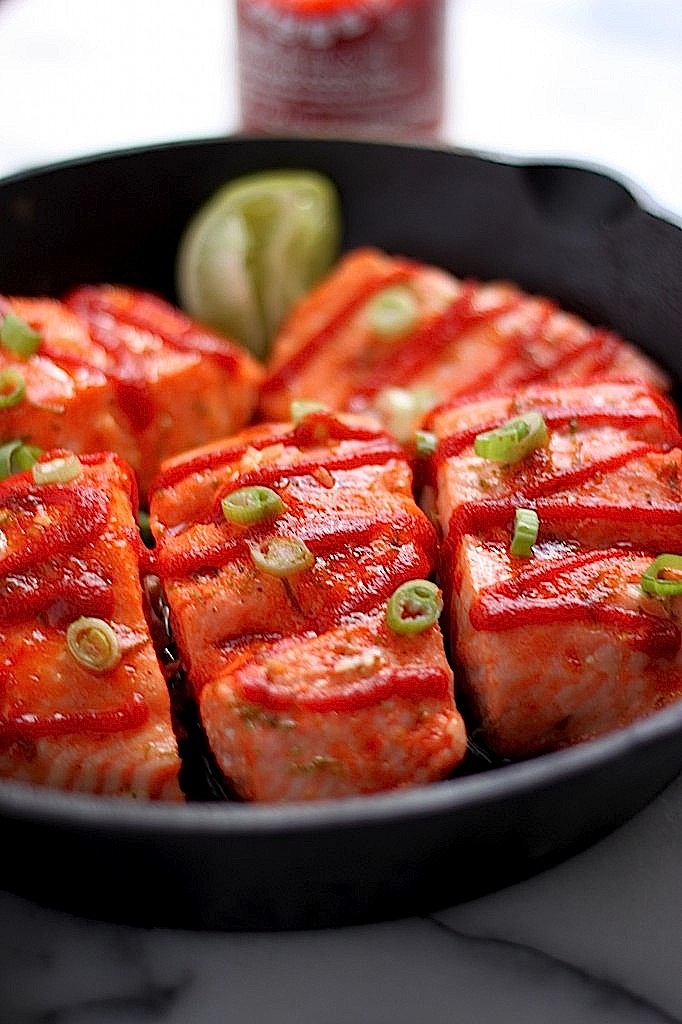 While the salmon is baking, you can make some rice! I mean, you don't have to. But it's really good with the fish. You can also make a little salad and plop the baked salmon right on top. Both ways are super suppers!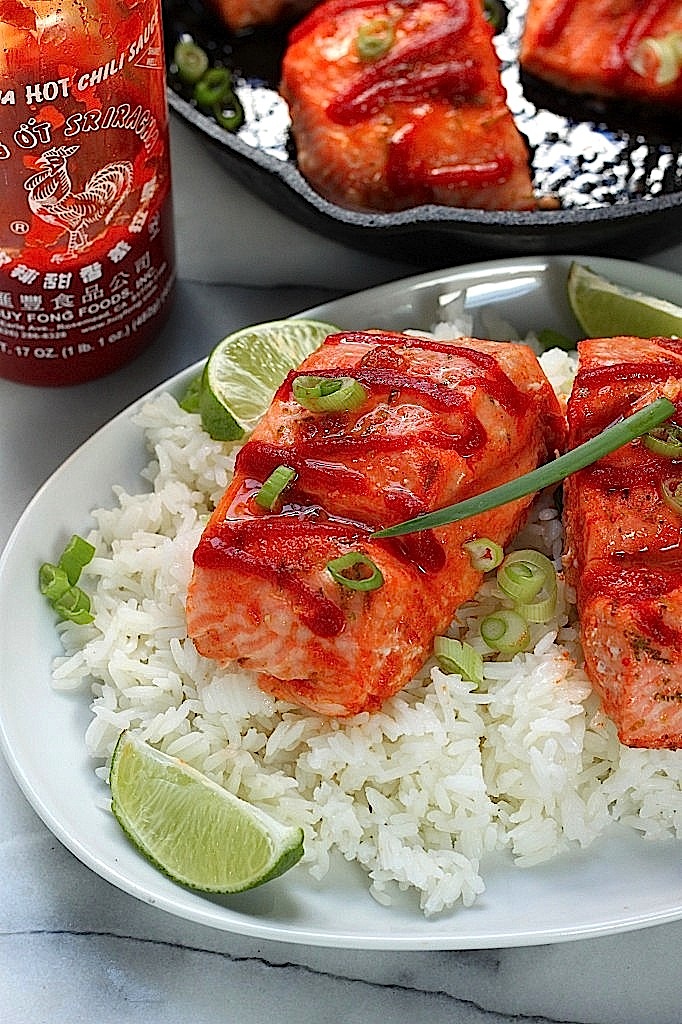 Make this your dinner soon! I know it's going to be an A+ winner and go-to for you and yours. If not… I'll come over and happily eat what's left. That's a promise! xoxo
P.S. I will see you tomorrow with something VERY sweet 🙂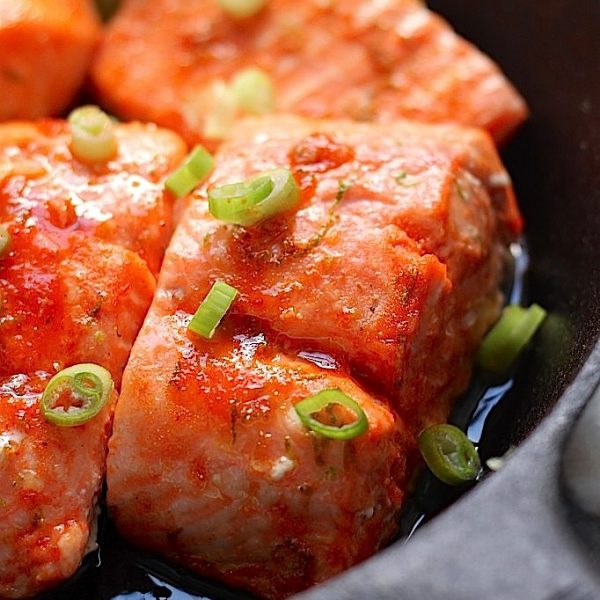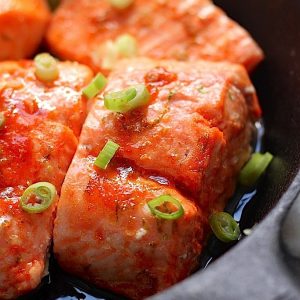 Sunday Suppers: Sweet and Spicy Sriracha Baked Salmon
Fresh salmon gets coated in a sweet and spicy sriracha sauce then baked up to flaky, flavorful perfection! Ready in just 20 minutes!
Ingredients
2 pounds salmon, skin removed and cut into 4 or 6 fillets
Zest and juice of 2 limes
3 teaspoons sriracha hot sauce
2 tablespoons brown sugar
1 teaspoon sea salt
Scallions, for garnish
Instructions
Preheat oven to 425 degrees (F). Line a large baking sheet with parchment paper.

Place fillets of fish on prepared pan.

Grate a little lime zest over each piece of of salmon.

In a small bowl whisk together lime juice, sriracha, brown sugar, and salt.

Pour sauce over salmon fillets.

Place salmon in oven and roast for 16 minutes.

Sprinkle with scallions and serve.