Woohoo! It's Friday!!! Time to sit back, kick up our feet, and welcome the weekend 🙂 I say we do this with margarita in hand… you in?
This tasty little beverage is the perfect way to start the weekend. It's frozen, fruity, and full of fresh mango flavor! They're also a breeze to make. Just toss all of the ingredients in the blender, give it a whirl, and you're on your way to happy times. Did I mention these are the best fresh mango margaritas around?! Just thought you might wanna know 😉
Just be careful – they pack a punch! A good one. But it can sneak up on you if ya sip too quickly. Not that I know anything about that… 😉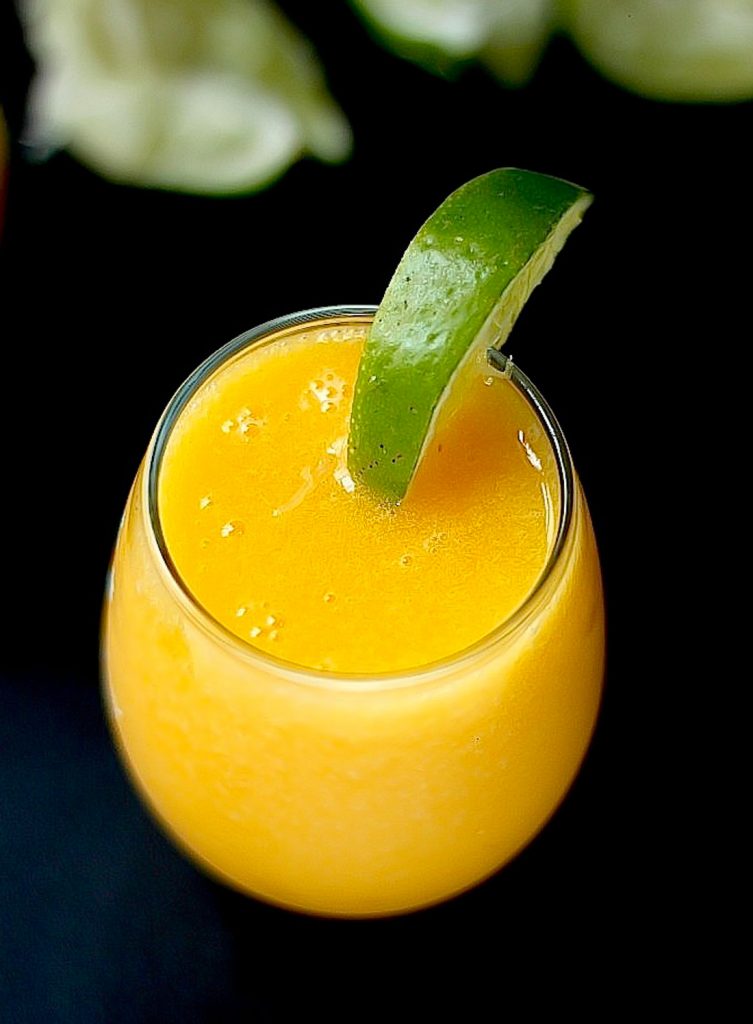 Have a great weekend, friends! We're heading home to see our families tomorrow morning, and I'm actually pretty excited to spend some time in Philly. I miss my little brother! Also, I take comfort in knowing there is a cheese steak in my very near future! Philly cheese steaks are my weakness. And lots of ham on Easter, of course. Basically – as usual – I'm just really looking forward to the eats 😉 What are y'all up to?
The Best Fresh Mango Margaritas!
Ingredients
2 cups fresh mango
1/3 cup fresh lime juice
1 cup tequila
1/4 cup triple sec
2 tablespoons granulated sugar
2 cups ice (hearty cups!)
Instructions
Place all of the ingredients in the body of a blender and pulse until smooth. Pour into glasses and drink at once.

*Feel free to taste after blending and add sugar/ice/liquor to adjust the taste to your liking.