Fresh fruit pies are an absolute must this time of year! Especially if you live somewhere with a VERY tiny window to buy berries locally and you really, really love pie. And really, who doesn't love berries and pie?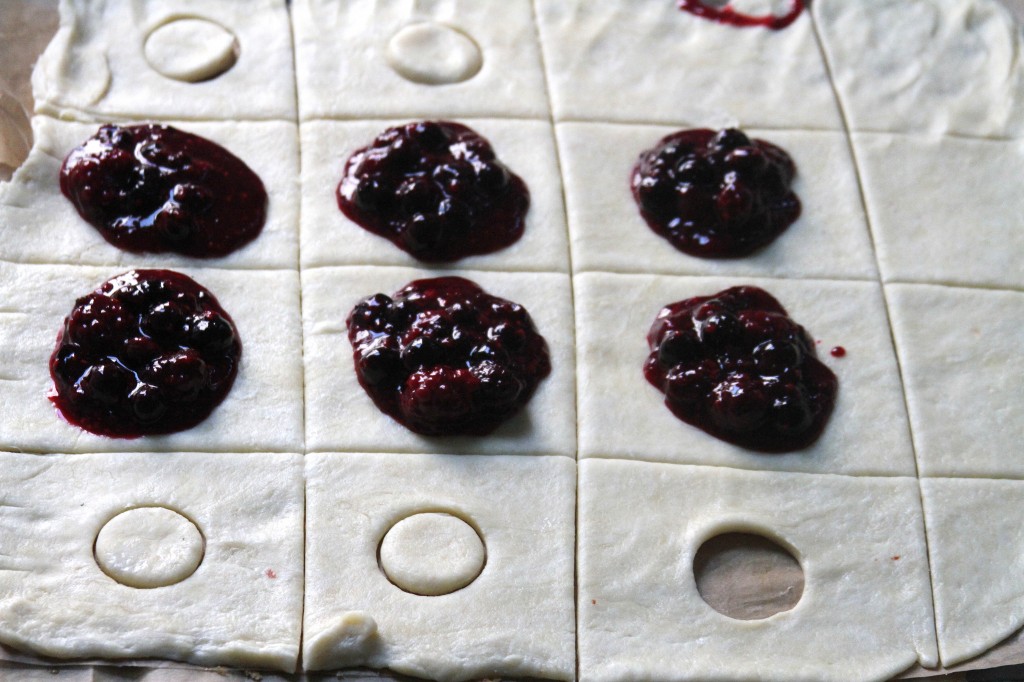 These mini portable versions are cute, easy to share (although you really may struggle with that part!), and still go perfectly with a scoop of vanilla! I used 3 different kinds of berries, (because 3 is better than one, right?!) but you can definitely just adjust the portion and use one or two if that works better for you. Make them your own!
Start to finish, these only took about an hour and 15 minutes, and a lot of that time was the dough doing its own thing (chilling and stuff) – not bad for completely homemade hand pies!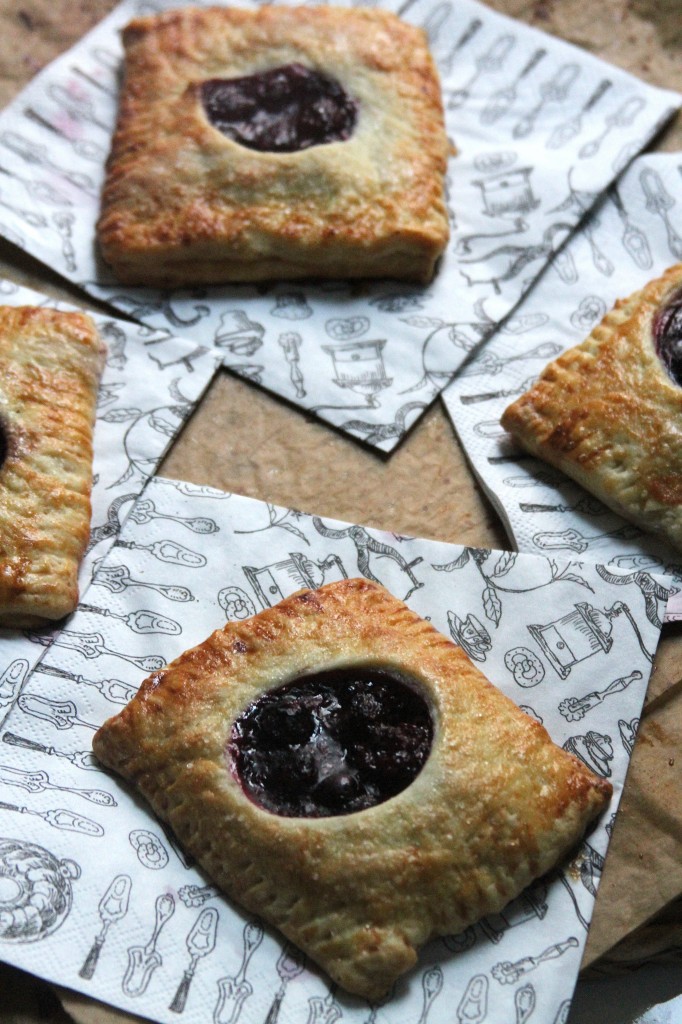 And the taste?! Oh the taste!!! I give em' 5 stars! And with their rich buttery crust (it's flaky, too!), and sweet berry middle, you will too. xo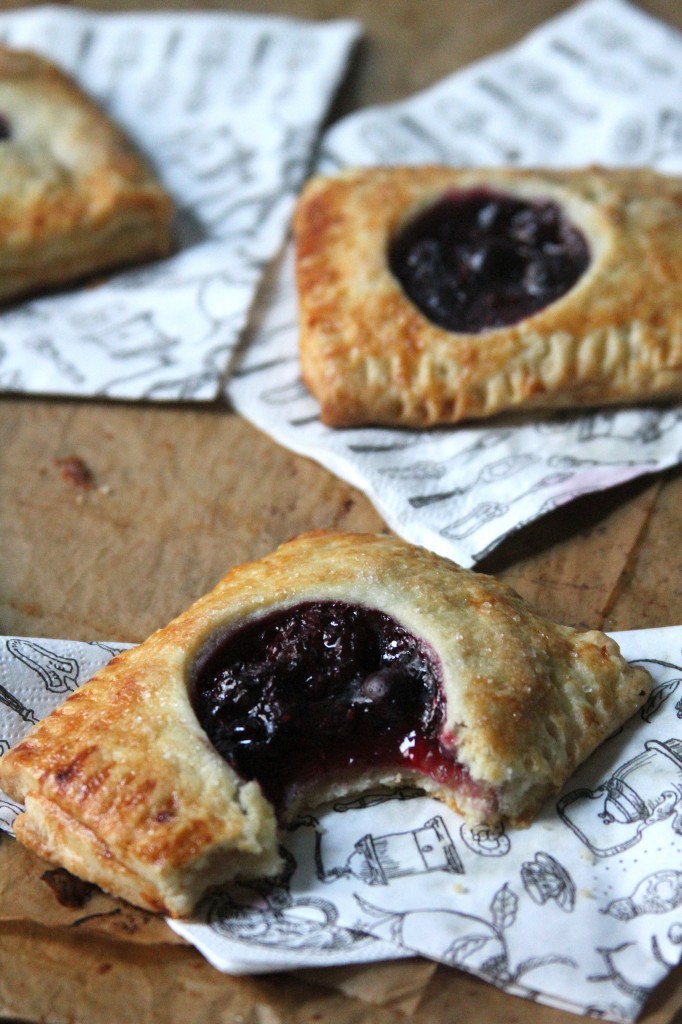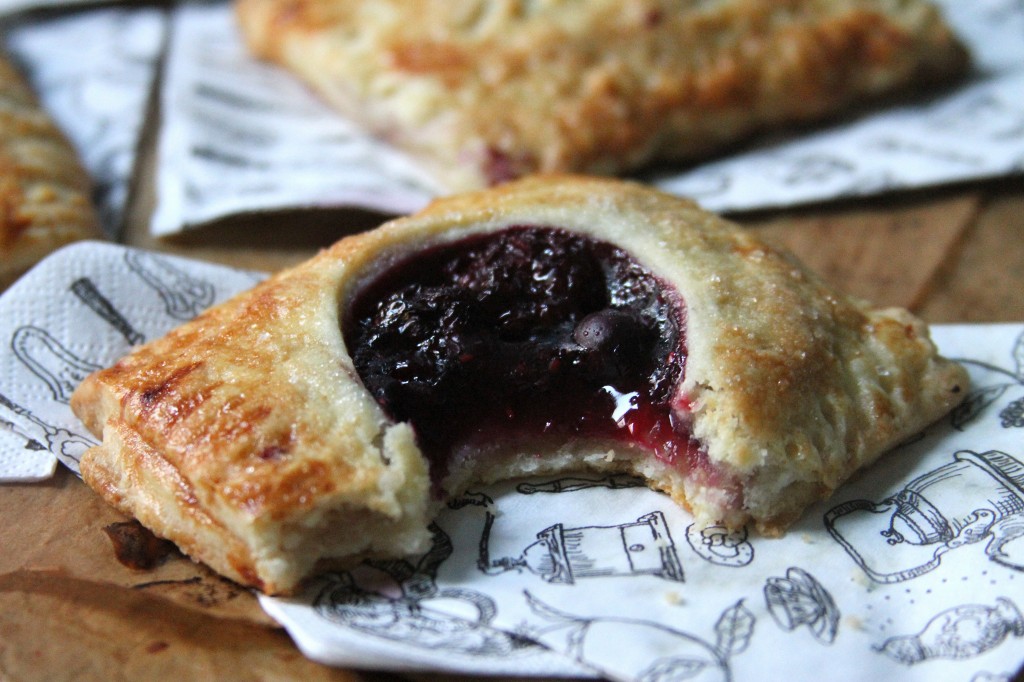 Triple Berry Hand Pies – Baker by Nature
Makes 8 hand pies
Ingredients:
For the Pie Pastry:
2 1/4 cups all purpose flour
1/2 tablespoon sugar
1/2 teaspoon fresh lemon zest
3/4 teaspoon salt
1/2 teaspoon baking powder
1 cup COLD unsalted butter, cut into tiny pieces
1/2 cup greek yogurt
Instructions:
In a large bowl whisk together the flour, sugar, zest, salt, and baking powder. Add the butter, working it in with your hands until it resembles a coarse mixture. The butter should be pea sized when you stop working it in.
Stir in the sour Greek yogurt. The dough will still be very scraggly. Turn it out onto a well floured surface, and bring it together with a few quick kneads.
Pat the dough into a log, and roll it into a large rectangle. Lightly flour the top of the dough, then fold it in half, then in half again, and re-roll it out into another large rectangle. Fold dough in half, then in half, and wrap tightly in saran wrap.
Chill for at least 30.
Preheat the oven to 425°F; place a rack on the middle shelf. Line a baking sheet with parchment paper.
Roll the dough into a large square that's about 1/8 of an inch thick. With a straight edge and pastry wheel, cut out sixteen 3 inch squares. Using a small cutter, make a small cut out shape (you can really get creative here… I used an old wine cap) on 8 of the squares. Fill the other uncut 8 squares with a heaping tablespoon of the berry filling, then match up each one with a cut out piece of dough. I feel like that just got confusing! What I'm trying to say is there are 16 squares. 8 squares get fruit topping; 8 squares get small cuts. Once you've done this, match them up. Makes sense, right? At this point you'll want your beaten egg close by. Lightly brush the edges and tops of each pie and crimp the sides together using a small fork.
For the Triple Berry Filling:
1 cup fresh blueberries
1/2 cup fresh raspberries
1/2 cup fresh black berries
1/3 cup sugar
1 tablespoon cornstarch
1 tablespoon lemon juice
Instructions:
Combine all the ingredients in a saucepan set over medium high heat. Simmer, stirring almost constantly, until the mixture starts to thicken – about 5 minutes. Turn to very low and let cook for another 2 minutes before removing from the heat. Transfer the cooked berry mixture to a bowl and let cool to room temperature.
For the tops:
1 large egg, beaten
sugar for sprinkling
Instructions:
Top each filled square with a cut out square, and gently press the edges with a fork to seal.
Lightly brush the top of each pie with the beaten egg, and then generously sprinkle with sugar. Transfer the pies to the prepared baking sheet.
Bake the pies for 18 to 20 minutes. Remove from the oven, and cool for at least 20 minutes before serving.