As of today, we have exactly 3 weeks till Christmas Eve!
A fact I'm quite giddy to announce, since Christmas is only like my favorite holiday ever. What's your favorite holiday?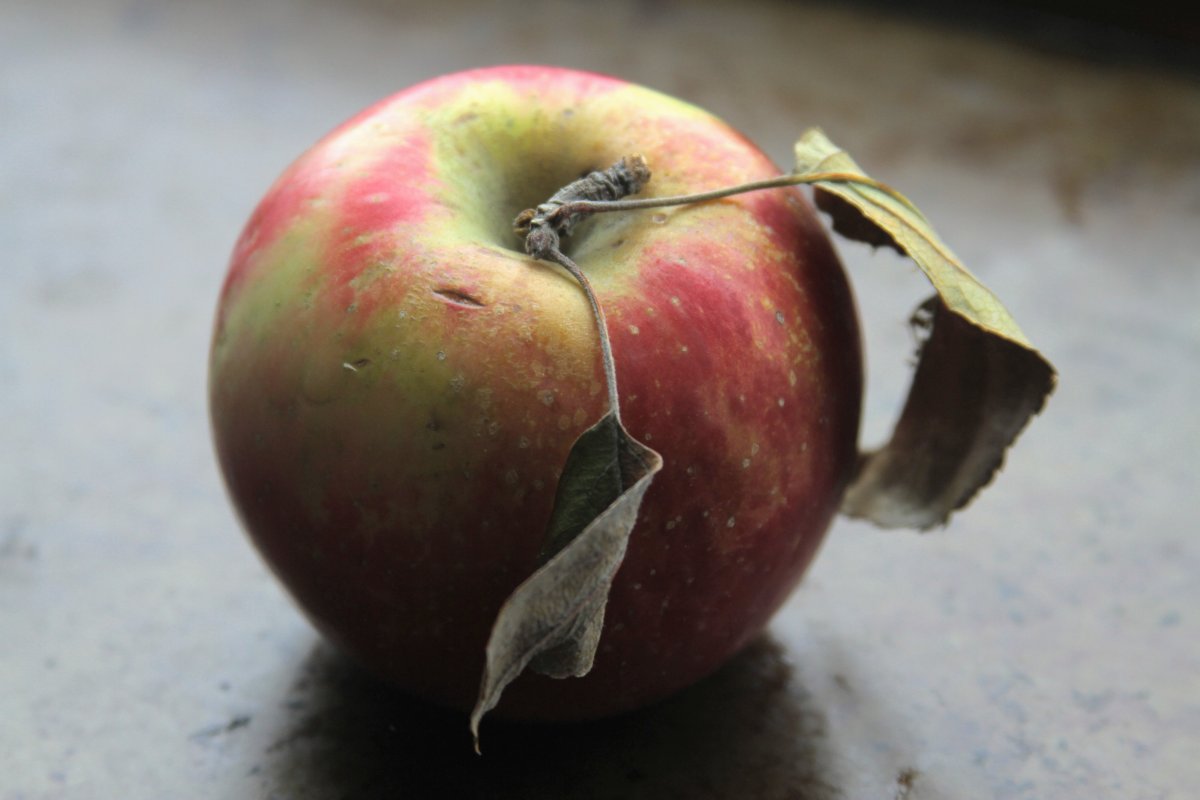 As if this month isn't awesome enough already, we're celebrating Hanukkah this year, too! Woot-woot!
Two of the dudes I live with are Jewish, and I'm always eager to pick up an extra holiday – so let the celebratory games begin!
If anyone has a great latke recipe (or anything you think I should make!), send it my way, pretty please!
I started tackling the major holiday shenanigans this weekend. Saturday was full of Target trips, cookie dough, and eggnog, while Sunday found us lugging home our precious tree (it's so short and chubby – I love it!) and hanging our wreaths.
The smell of fresh pine is a seriously wonderful thing to wake up to.
Since our weekend was full of hustle and bustle, and let's be real, there's no slowing down from here, I made us this quick salad for Sunday lunch, and we're already looking forward to having it again!
Full of spicy arugula, sweet apples, and crunchy toasted walnuts, this is one winter salad I'm sure to make over and over and over again.
I love when that happens!
Arugula and Apple Salad with Apple Cider Vinaigrette – Baker by Nature
Yields 2 large salads, or 4 smaller ones
For the Salad –
2 cups arugula, washed and dried
2 cups red leaf lettuce, washed, dried, and roughly chopped
1 large honey crisp apple, sliced very thin – I used a knife, but a mandolin would be faster if you have one.
3/4 cup fresh shaved parmesan, medium to large shavings
3/4 cup walnuts, toasted and roughly chopped
In a large bowl mix all the ingredients together. Add dressing, and toss well. Top with extra Parmesan and black pepper, if desired. Serve immediately.
Apple Cider Vinaigrette – Makes about 1 cup
1/4 cup apple cider vinegar
2 tablespoons lemon juice
1 tablespoon whole grain dijon mustard
1/4 cup honey
1/2 cup olive oil
salt and pepper to taste
In a small bowl, whisk together vinegar, lemon, dijon, and honey. Slowly whisk in olive oil to form an emulsion. Season with salt and pepper.