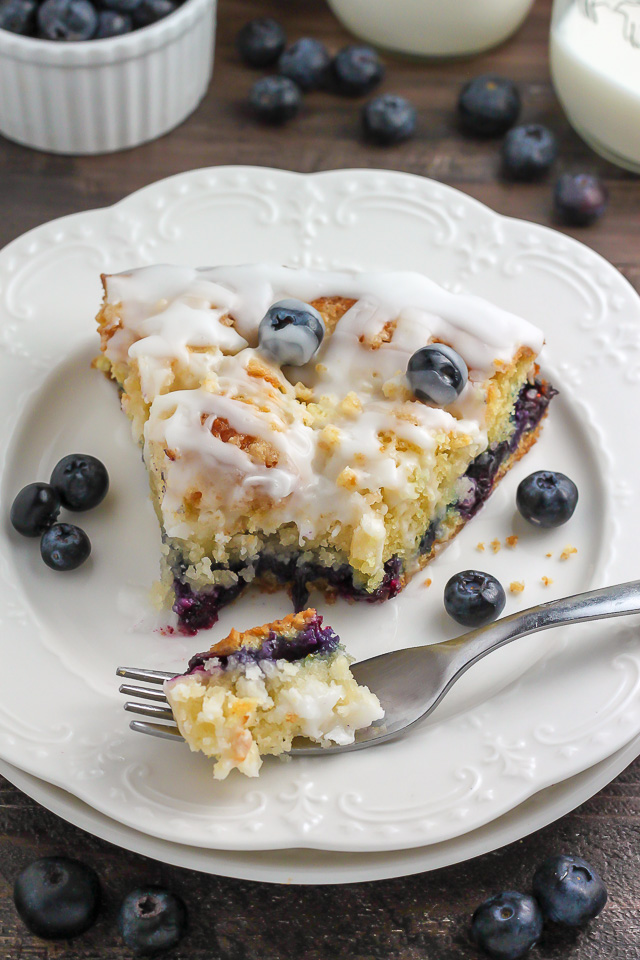 Remember when I told you I had a blueberry recipe coming for ya? Well, here it is. Blueberry Buttermilk Crumb Cake… and trust me, it's worth the wait!
Buttery and sweet, bursting with blueberries, loaded with an ultra thick layer of melt-in-your-mouth crumb topping, and drizzled with a sunshiny sweet lemon glaze. Pure perfection on a Summer day.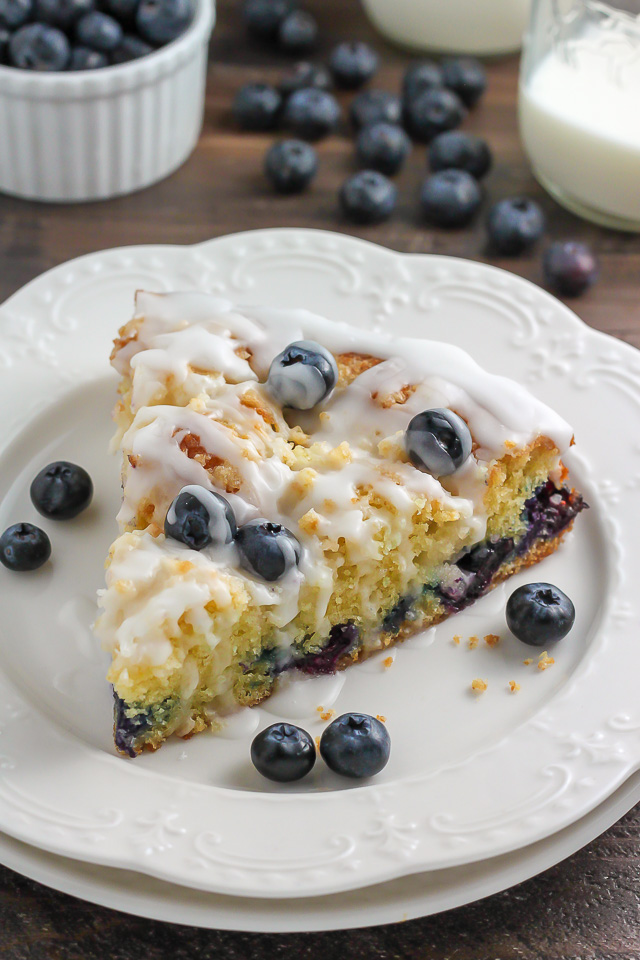 Local Summer fruit is thriving right now, hallelujah! Despite harboring a deep love for all varieties, blueberries are by far my favorite. Perfectly plump, finally affordable, and extra juicy; In-season blueberries are truly like no other. After eating approximately 15 pints by the handful, I finally pulled it together enough to part with a few cups for the sake of baking. And that, my friend, is where this beautiful blueberry buttermilk crumb cake comes into play.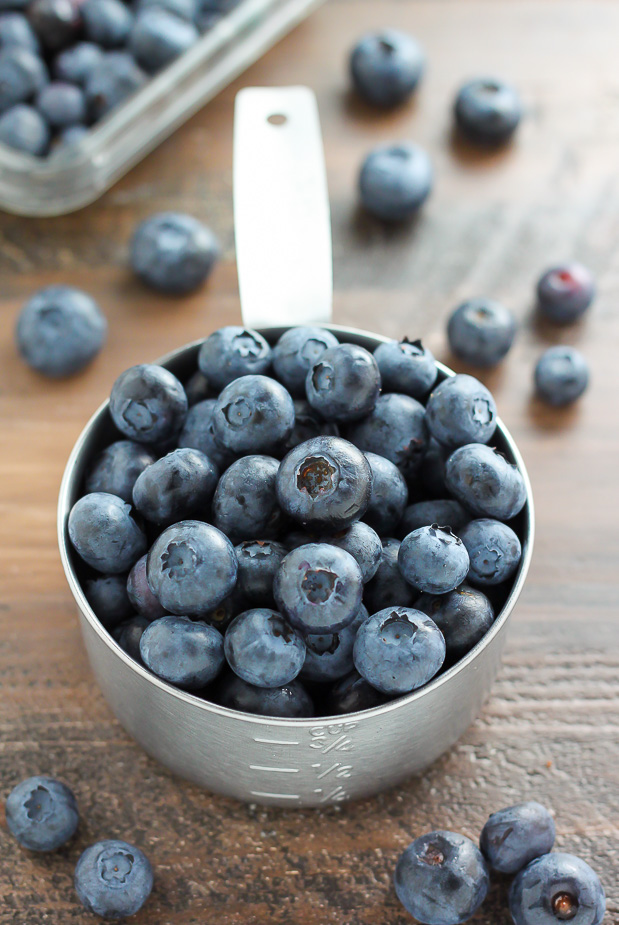 So here we go. Let's quickly chat about the what's and how's you'll need to know to make this magical dream cake your very own reality. For the buttery blueberry cake base you'll need flour, baking powder, baking soda, salt, butter, granulated sugar, vanilla extract, lemon zest, an egg, buttermilk, and fresh blueberries; for the crumb topping you'll need butter, granulated sugar, flour, and cinnamon. It may look like a lot of ingredients, but many of them are pantry staples that are likely already in your home. Just be sure you have the buttermilk on hand! That ingredient is key for taste and texture. <<< If you're a buttermilk lover, you already know what I'm talking about 😉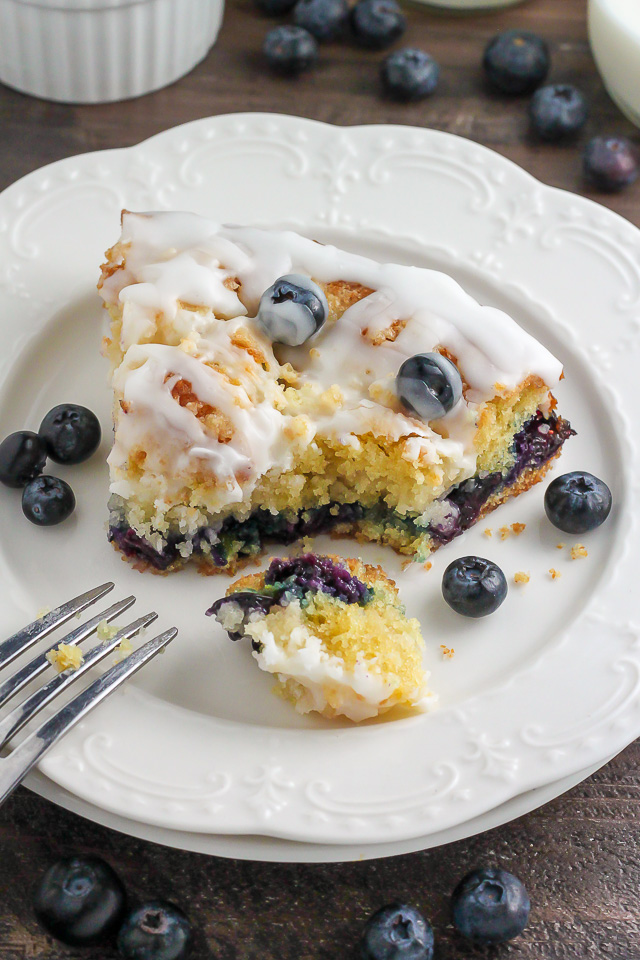 The great thing about this cake is the assembly is super fast! The crumb topping comes together in about 3 minutes, and I'd say the cake batter goes from recipe to reality in just about 10.
TIP: Make your crumb topping first, then pop it in the freezer until you're ready to bake. This allows the buttery crumbs to get extra cold, slowing the melting process during baking, and resulting in a golden delicious topping that just melts in your mouth. #SoMuchYum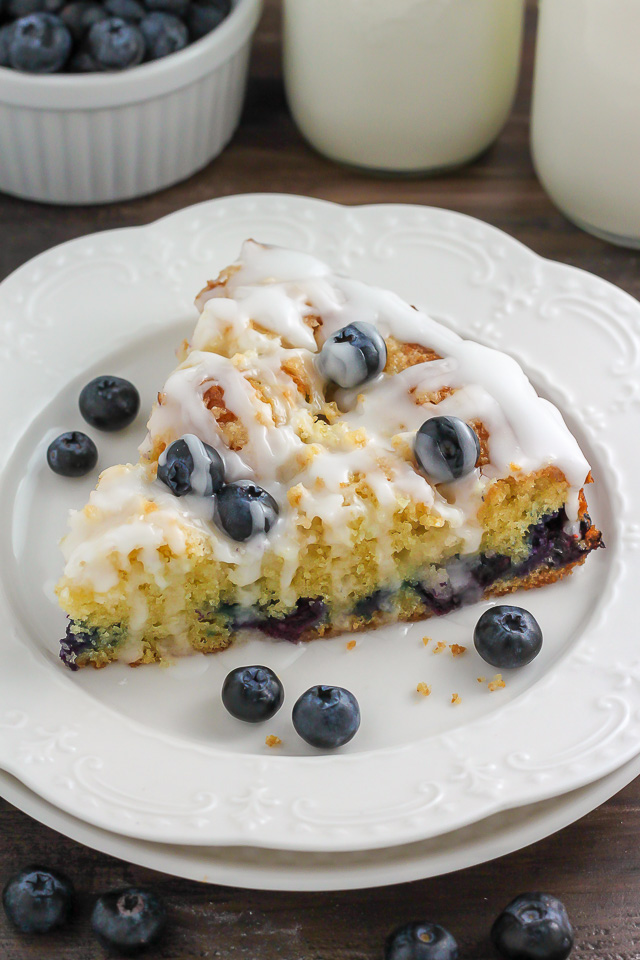 It's important to allow this cake to cool for about 10 minutes in the pan before very carefully turning it out and placing it on a cooling rack to cool completely. Cooling it on a rack will ensure the cake cools evenly and the bottom doesn't get soggy from absorbing all the steam being released during the cooling process. If you plan to eat the cake at once, you can cut the cake in the pan and serve warm.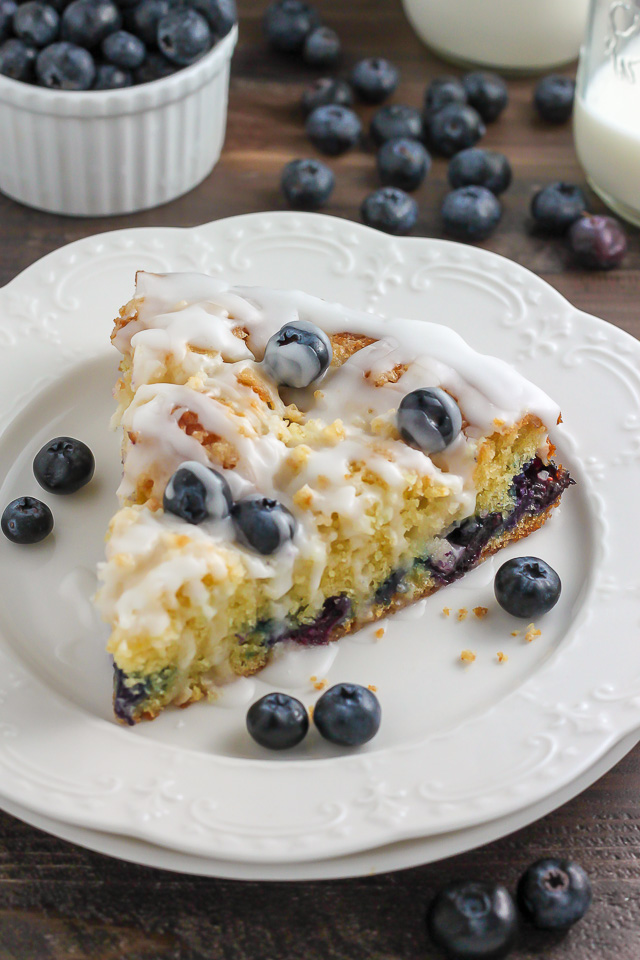 Look at that berry layer! Look at those crumbs! AND THAT GLAZE. Don't you just want to dive right on in?!?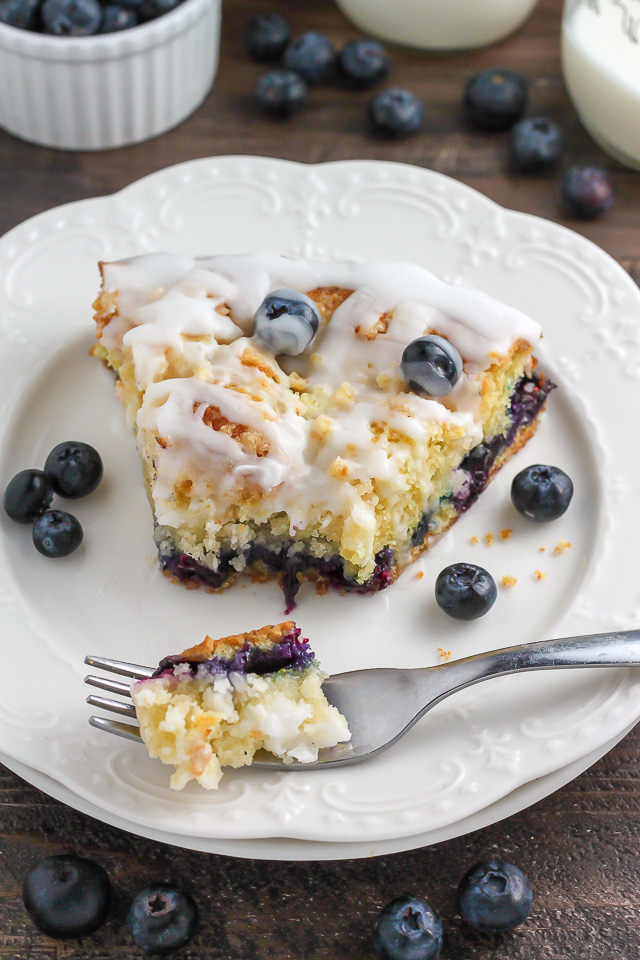 Dangerously decadent, dreamy, and delicious, this blueberry buttermilk crumb cake is a flavor powerhouse. I'm no prophet, but I can promise you this – there won't be a crumb leftover!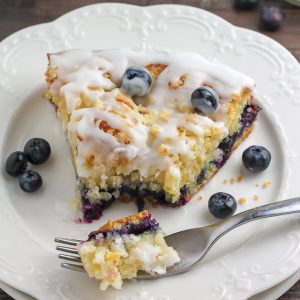 Blueberry Buttermilk Crumb Cake
Ingredients
For the Crumb Topping:
1/2 stick (1/4 cup) unsalted butter, VERY cold and cut into tiny pieces
1/2 cup granulated sugar
1/3 cup all-purpose flour
1/2 teaspoon cinnamon
For the Blueberry Buttermilk Cake:
1 cup + 1 tablespoon all-purpose flour; divided
1 teaspoon baking powder
1/2 teaspoon baking soda
1/2 teaspoon salt
5 tablespoons unsalted butter, melted
2/3 cup granulated sugar
1 and 1/2 teaspoons pure vanilla extract
1 teaspoon grated lemon zest
1 large egg, at room temperature
1/2 cup well-shaken buttermilk, at room temperature
1 cup fresh blueberries
For the Lemon Glaze:
1 cup of confectioners' sugar
1 teaspoon vanilla extract
2 tablespoons fresh lemon juice, more if needed to achieve desired consistency
Instructions
For the Crumb Topping:
In a small bowl blend together the cold butter, sugar, flour, and cinnamon; combine until the mixture resembles a coarse meal. Chill the topping in the freezer while making the cake batter.
For the Blueberry Buttermilk Cake:
Preheat oven to 400°(F) with rack positioned in the center. Generously grease and flour a 9-inch round cake pan and set aside.

Whisk together 1 cup of the flour, baking powder, baking soda, and salt and set aside. In a large bowl combine the melted butter and sugar and beat until well combined, then beat in vanilla and lemon zest. Add egg and beat well.

At low speed, mix in flour mixture in three batches, alternating with buttermilk, beginning and ending with flour, and mixing until just combined. Pour the thick batter into the prepared cake pan, smoothing top. Place blueberries in a small bowl and toss them with the remaining tablespoon of flour; scatter blueberries evenly over the top, then sprinkle with crumbs.

Bake until cake is golden and a cake tester inserted into the center comes out clean (or with just a few moist crumbs attached), about 20 to 25 minutes. Allow the cake to cool in the pan for 10 minutes, then carefully turn out onto a rack and cool for another 15-20 minutes more. Invert onto a plate, drizzle with glaze, and serve!
For the Lemon Glaze:
In a small bowl combine the confectioners' sugar, vanilla, and lemon juice; whisk until smooth, adding more lemon juice as needed to reach desired consistency. Drizzle over the crumb cake right before serving.