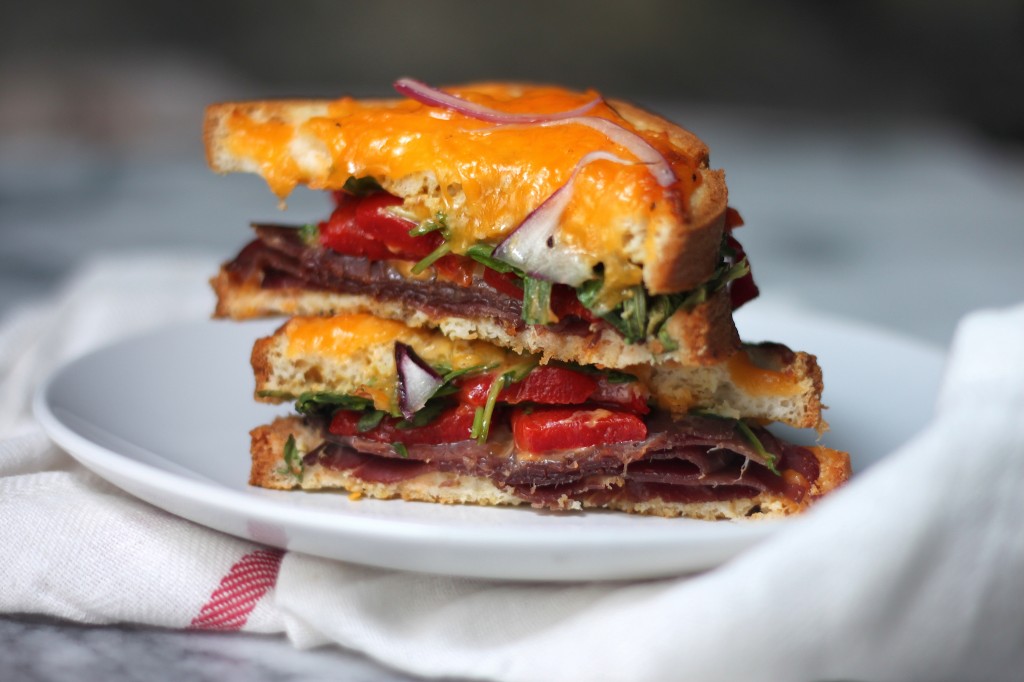 When it comes to putting stuff on bread, I'm a fanatic! That being said, I doubt you'll be shocked to hear (read?) that sandwiches are a very real and consistent staple on our menu – especially during the busy work week! This melted bread beauty combines the best of both worlds by jamming meat & cheese alongside gorgeous, bright veggies. And although I know many people sigh a little when they read "preheat oven to 450", I have to say when it comes to heat, I'd rather toss something in the oven and hide in my air conditioned room, than stand over a sizzling hot pan for 10 minutes.
Plus! No frying = No butter. And we all know No butter = we can totally eat ice cream later… riiiiiiiight?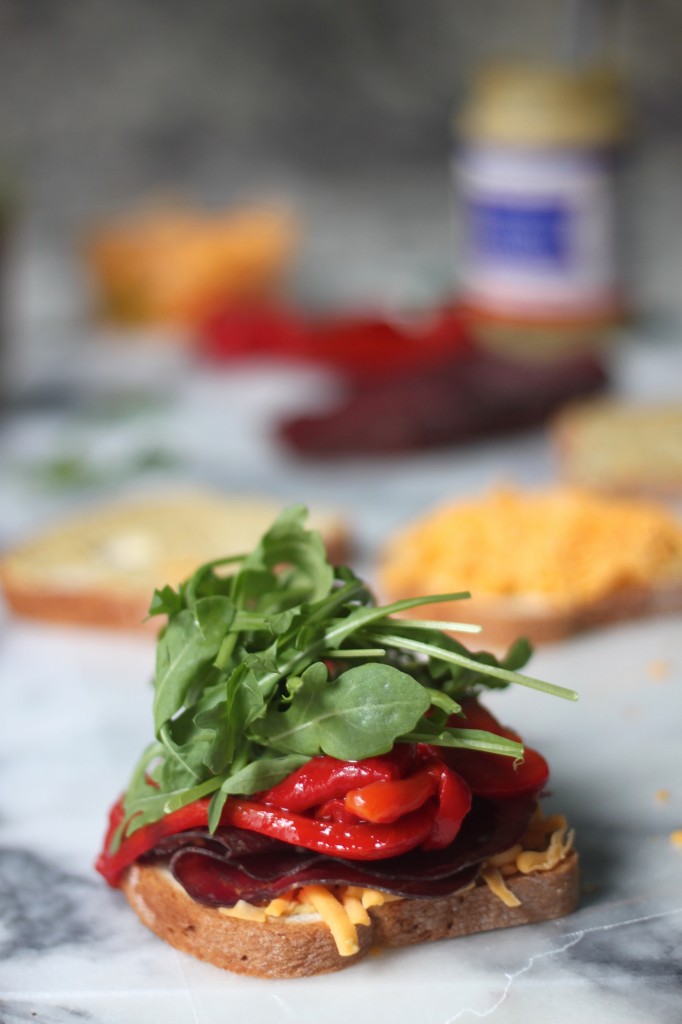 For my meat choice I went with the lovely but sadly underused bresaola. Bresaola is an air-dried salted beef that's sweet, tender, and totally Italian. It's such a dreamboat… just like the rest of this melted situation! The bread is slathered with tangy dijon, and then piled high with sharp cheddar, spicy arugula, and sweet roasted red peppers (oh, and bresaola, of course!), before entering the oven to melt down and crisp up all for your eating pleasure. I put extra cheese on the top piece of bread because it worked so well with these Italian tuna melts, but also because extra cheese just always seems like an A+ idea.
And hot damn, you guys… it so was.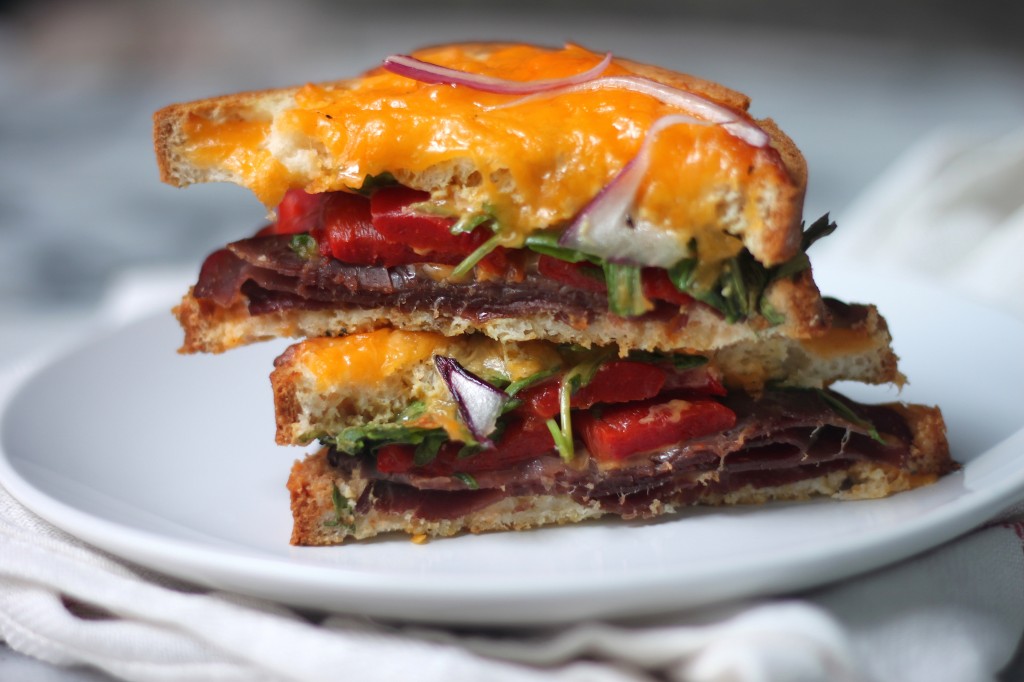 Bresaola, Arugula, and Roasted Red Pepper Cheddar Melts – Baker by Nature
Serves 2, double as needed
Ingredients:
4 sliced of bread
2 tablespoons dijion mustard
6 slices bresaola
1 cup arugula leaves, washed and dried well
1 large roasted red peppers, cut into thin strips
1 cup sharp cheddar cheese, shredded
Thinly sliced red onion (optional)
Instructions:
Preheat oven to 450 degrees (F). Line a baking sheet with parchment paper and set aside.
Spread dijon evenly on both pieces of bread. Sprinkle 1/4 cup of cheese on one half of the bread, then layer the bresaola, arugula and roasted red peppers. Top with another piece of bread, then sprinkle top piece with remaining cheese (and onion if using). Repeat for second sandwich. Place sandwiches on prepared baking sheet and place in the oven for 6 minutes before cranking the oven up to broil for the last minute or so (keep a close eye – we want melted cheese, not burnt). Remove sandwiches from oven and eat immediately.