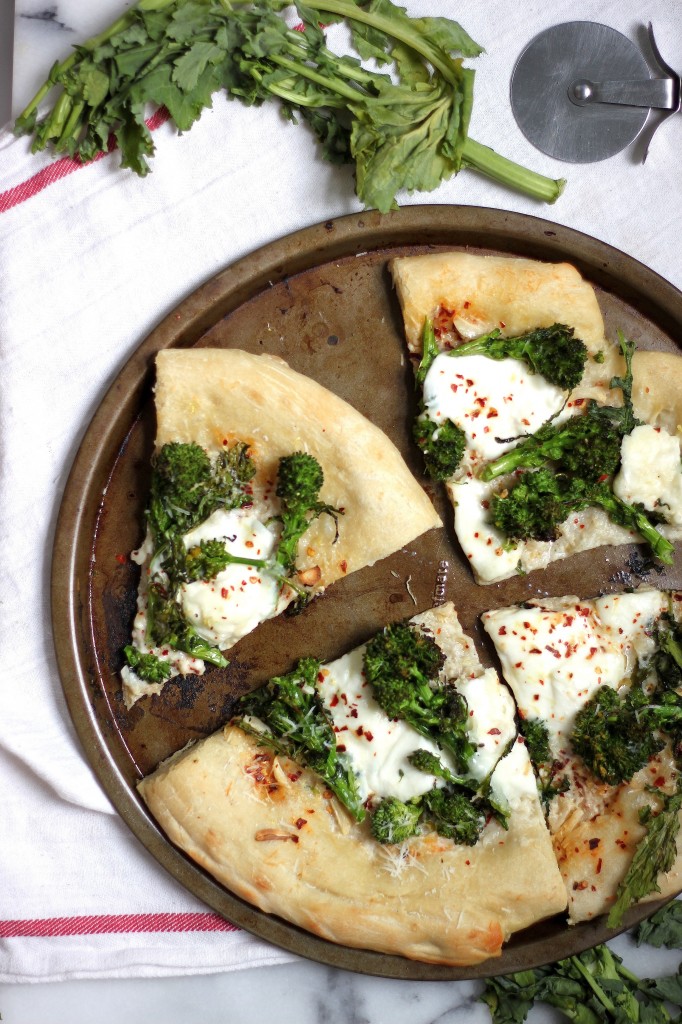 Hi guys! And Happy Haaaaalloween!
Today we're talking PIZZA! It gets me excited. And this broccoli rabe & burrata pizza should get you excited too! It's a dream on dough 😉
Are you a fan of broccoli rabe? I've heard it's one of those "acquired taste" foods, but if you've never tried it, it's definitely worth giving a shot. It's a little bit bitter, but we grew up eating it on pork sandwiches (SO good), and I've come to love it's unique bite. You can also blanch it for a more mild version, if bitter really isn't your thing.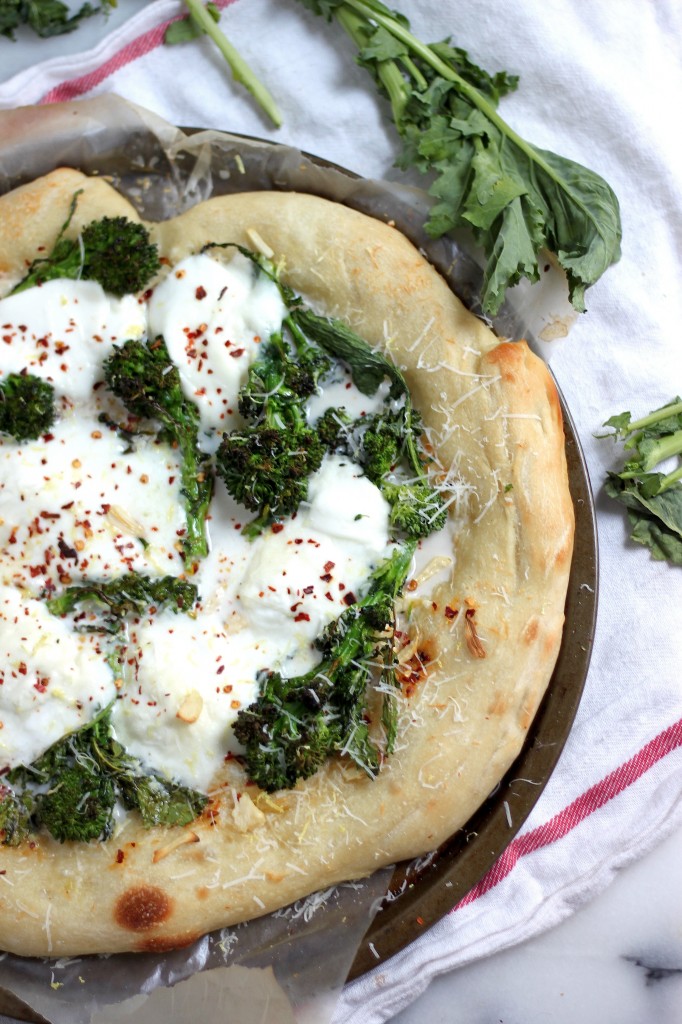 One of the best parts about this pizza is the BURRATA cheese! Burrata is a total babe, and melts gorgeously on this pretty pie. It's majorly creamy, lending a little relief from the spice of the crushed red pepper and garlic. It's a little pricer than regular mozzarella, but worth the splurge when possible.
Have a great day, friends! Here's to lots and lots of pizza eating. xoxo
Broccoli Rabe & Burrata Pizza – Baker by Nature 
1 pizza dough
1 tablespoon olive oil
3 small cloves garlic, thinly sliced
1/2 teaspoon crushed red pepper
1 head of broccoli rabe, cut into bit sized pieces
1/4 cup pecorino ramano cheese, shredded
1 large ball of burrata cheese, cut into 6 pieces
Instructions:
Preheat oven to 450 degrees (F). On a lightly greased surface roll out dough to desired shape, and place on a lightly greased pizza dough or baking pan. Rub the top of the dough with olive oil, then sprinkle with garlic, crushed red pepper, broccoli rabe, and pecorino cheese. Bake for 10 – 11 minutes, then remove pizza from oven, add burrata, and bake for another 2 minutes, or just until the cheese has warmed. Sprinkle with additional pecorino is desired, and serve at once!