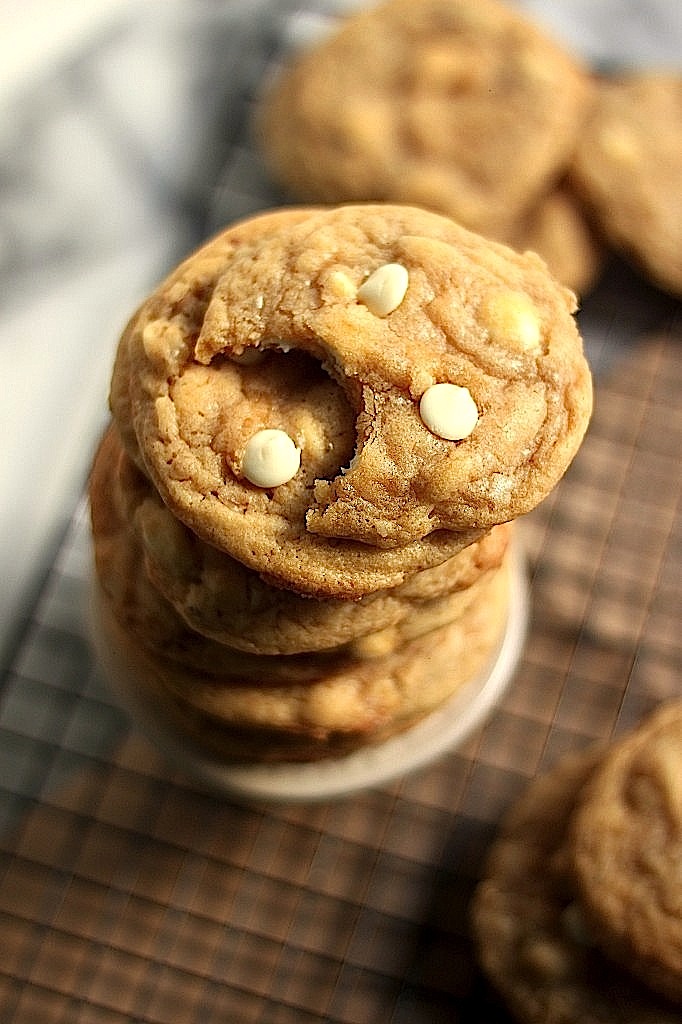 Hello friends!
I hope you're all enjoying this last Sunday of the year. I mean, WOW. Can you believe 2013 is basically… in the wind?! It all happened so so fast. It was such an amazingly blessed year for us over here that I can only dream this coming one will match its greatness.
Fingers crossed!!!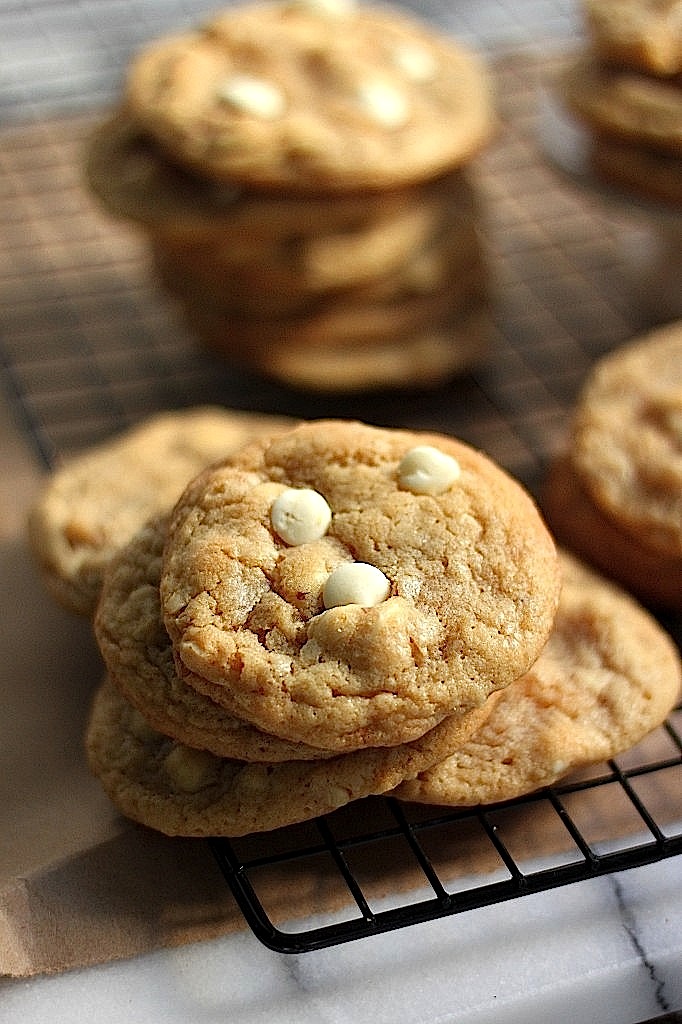 Since we only have a few days left of this year (and all the crazy diets that inevitably come with the new one…), I figured there's no time like NOW to shove these super-totally-addicting white chocolate walnut cookies right in your pretty little faces.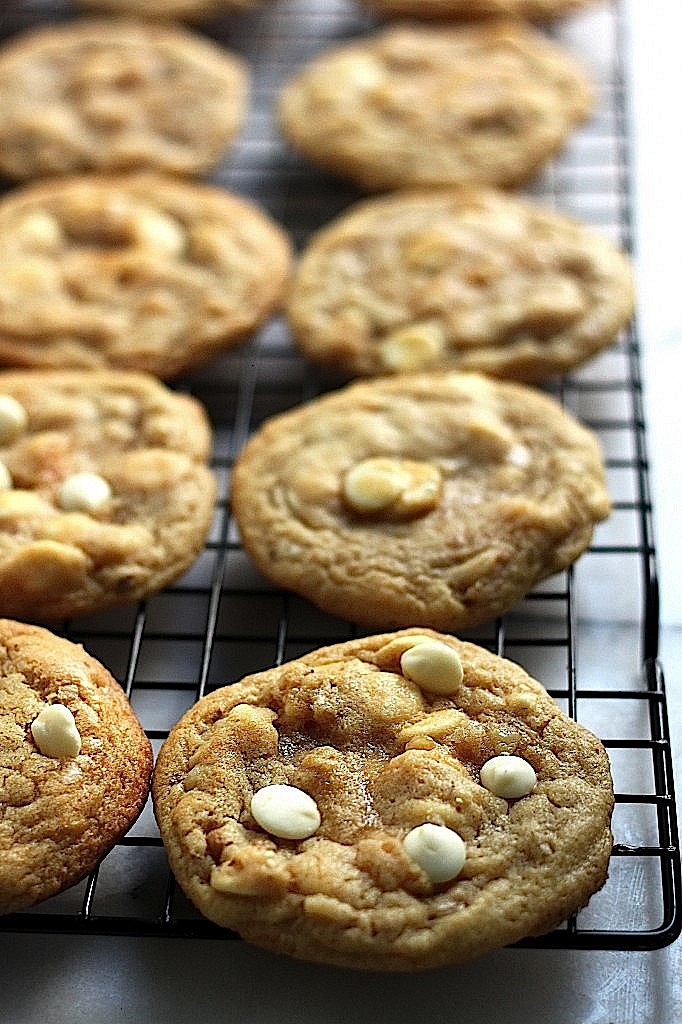 These cookies are so soft and full of brown sugar/ white chocolate /walnut-y goodness on the inside, and ALSO crispy and gorgeously golden on the outside – and more importantly, the edges. Crispy edges are serious business!
Wishing you all an amazing New Year!!! xo
Brown Sugar White Chocolate Walnut Cookies – Baker by Nature
Makes 2 dozen cookies
Ingredients:
2 sticks (8 ounces) salted butter, at room temperature
1 3/4 cups light brown sugar
2 large eggs and 1 large egg yolk
3 teaspoons vanilla extract
1 1/4 teaspoon baking soda
3/4 teaspoon baking powder
2 1/2 cups all purpose flour
1 cup walnuts, very finely chopped
2 cups white chocolate chips
Instructions:
In the bowl of stand mixer cream fitted with the paddle attachment beat together the butter and brown sugar on medium-speed until light and fluffy; about 2 minutes.
Reduce speed to medium and add in eggs, egg yolk, and vanilla, beating until just smooth; about 25 seconds.
Reduce mixer back to low speed and add in salt, baking soda, baking powder and flour, mixing until just combined.
Fold in walnuts and white chocolate chips.
Chill dough for at least 4 hours, and up to 36 before baking.
Preheat oven to 375° (F) 30 minutes before baking.
Line 2 large baking sheets with parchment paper, and form dough into 2 tablespoon sized balls, leaving 2 inches apart on baking sheet.
Bake for about 8 minutes, or until just golden around edges. Don't over bake! They will firm up a lot as they cool.
Allow the cookies to cool on baking sheet for 5 minutes before transferring to wire rack to finish cooling completely.
Keep any unused dough in the refrigerator while cookies bake.