Have you ever said the sentence "This sugar cookie just blew my mind" out loud?
I kindly warn you, careful the company you keep when uttering those words.
I mean, people just look at you like you're straight up bonkers. As if… an epic moment of self realisation in cookie love is such a crazy thing! Hater gonna hate – Whatevs.
Now that these decadent discs of desire sprinkled their sweetness all up in my world, I had to share – and bake more as quickly as humanly possibly.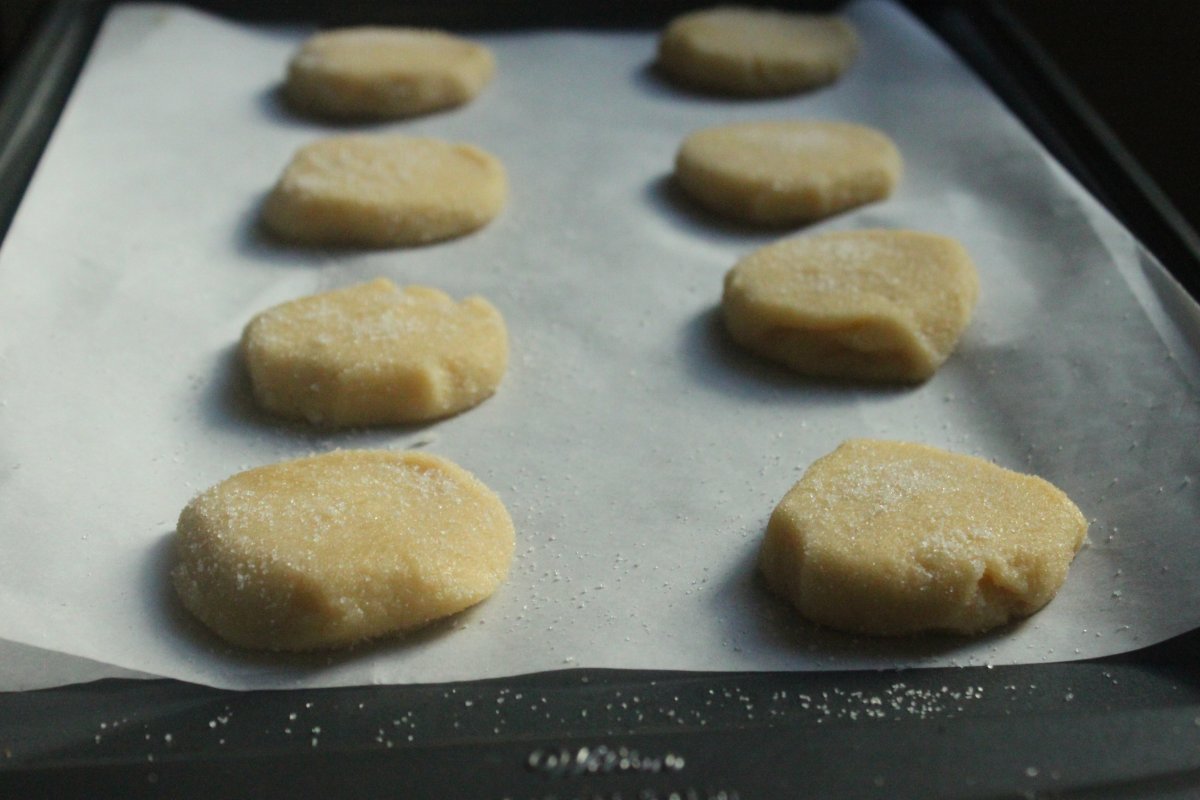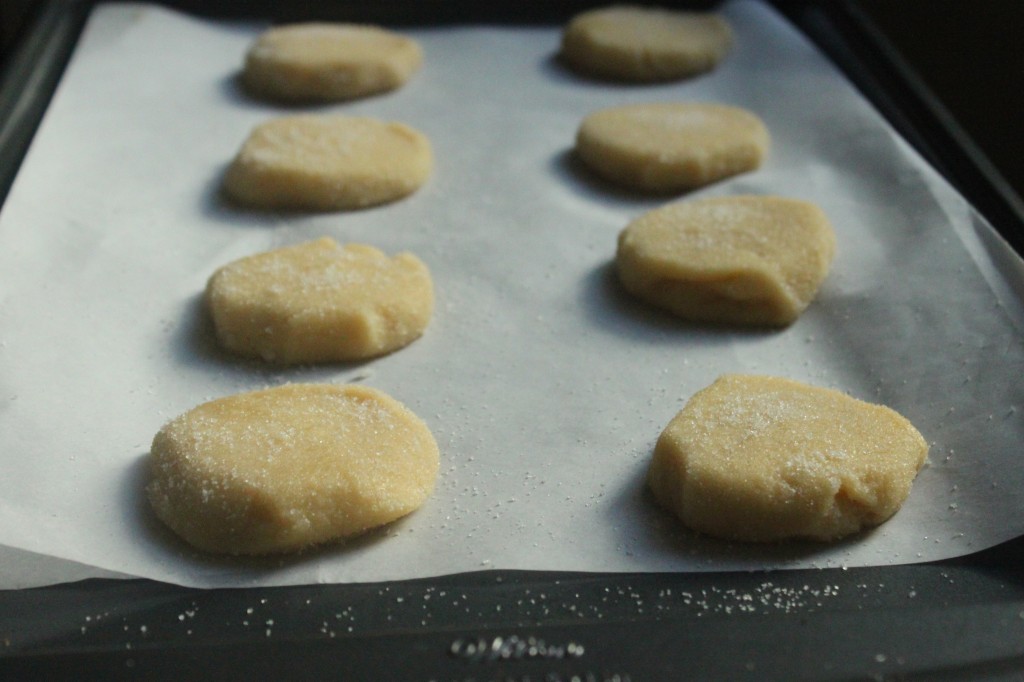 Truth: I downed 6 of these in under an hour.
Truth: I feel no shame.
Truth: I want another one… so badly.
With their generously chewy body, gorgeously crisp edges, and actual presence of FLAVOR: I am totally on team sugar, baby.
*milk or coffee chaser – duh.
Chewy Sugar Cookie – Cook's Illustrated Best of 2011 Magazine
Ingredients:
2 1/4 cups all-purpose flour
1/2 tsp baking soda
1 tsp baking powder
1/2 tsp salt
1 1/2 cups sugar, plus 1/3 cup for rolling the cookies in
2 oz cream cheese, cut into 8 small pieces
6 tbsp butter, melted and warm
1/3 cup vegetable oil
1 large egg
1 tbsp milk (I used skim)
2 tsp vanilla extract
Preheat oven to 350.
Line a baking sheet with parchment paper. Whisk flour, baking soda, baking powder and salt together in a medium-sized bowl.
In a large bowl, place the 1 1/2 cups sugar and the cream cheese, then pour the warm butter over it and whisk to combine.  It will be slightly lumpy.  Whisk in oil, mix well then add the egg, milk and vanilla and whisk until smooth.  Add flour mixture and mix with a scraper spatula until dough forms.
Make two dozen balls, rolling gently in your hands.  Pour the remaining 1/3 cup sugar in a shallow bowl and gently roll each ball in it, before placing on baking sheet.  Once they are on the baking sheets, flatten with the bottom of drinking glass. Sprinkle a little sugar on top of each one.  Bake 11-13 minutes, until edges are just set.