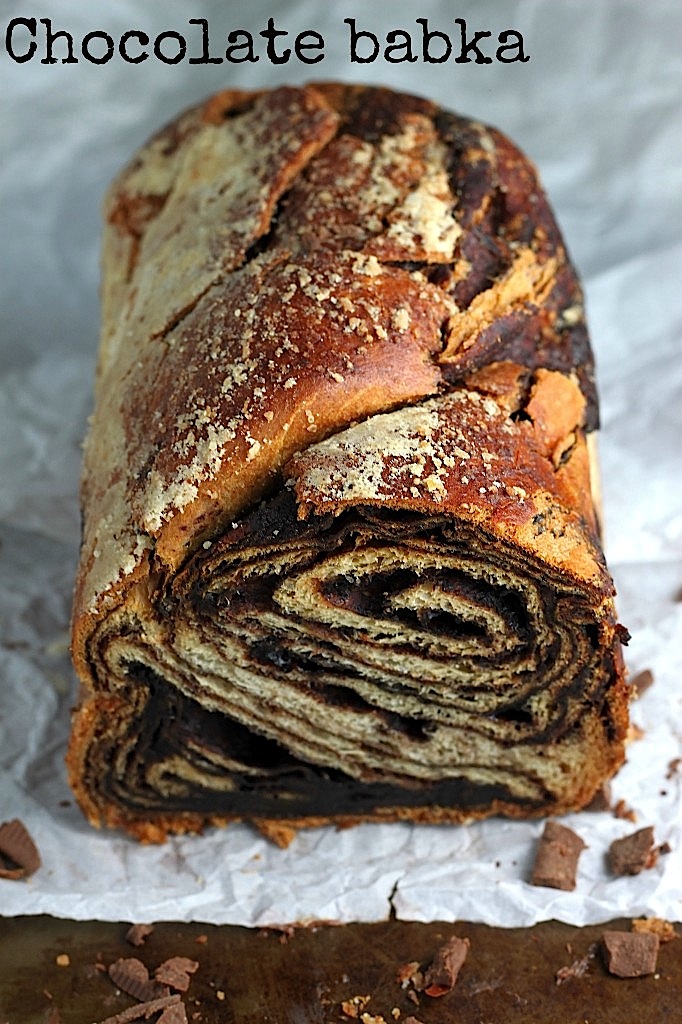 Spoiler Alert: This BABKA is off the hook amazing 😉
I'll spare you the love letter I could dedicate to this babka and just tell you straight up – I'm a girl in love. In love with chocolate. In love with butter. And in love with large amounts of both of them baking up into an awesomely intense chocolate overload of a bread.
Have you had chocolate babka? If not – clear your weekend schedule and gather your chocolate and butter, friends. Oh, and sign up for an extra intense bootcamp calorie burning session next week. You'll thank me later.
On to the topic of my love babka. After some inspiration from this episode, finding a chocolate babka recipe from Martha, and seeing said recipe backed up by the beautiful Deb over at Smitten Kitchen – making chocolate babka was an easy sell. I mean… Smitten kitchen, Seinfeld, and Martha all buzzing about chocolate bread cake? This had to be good.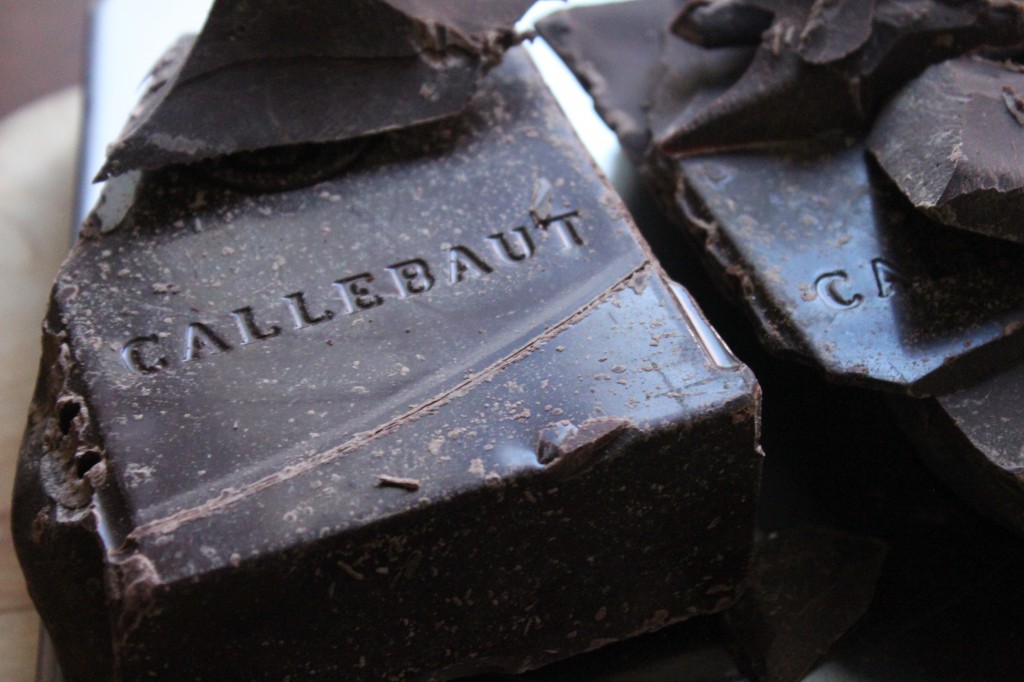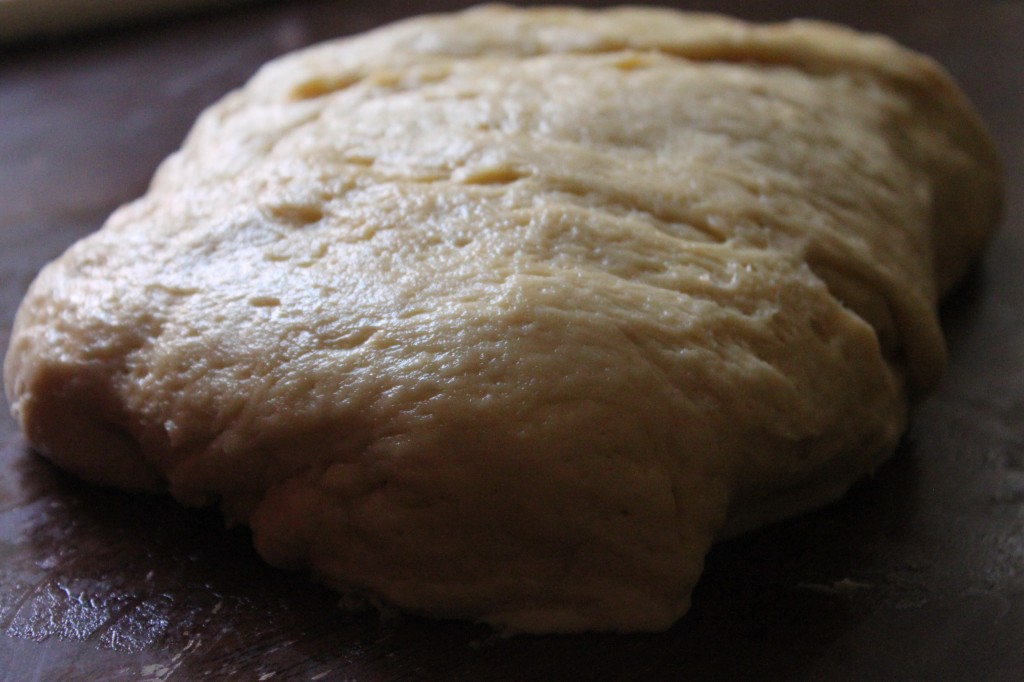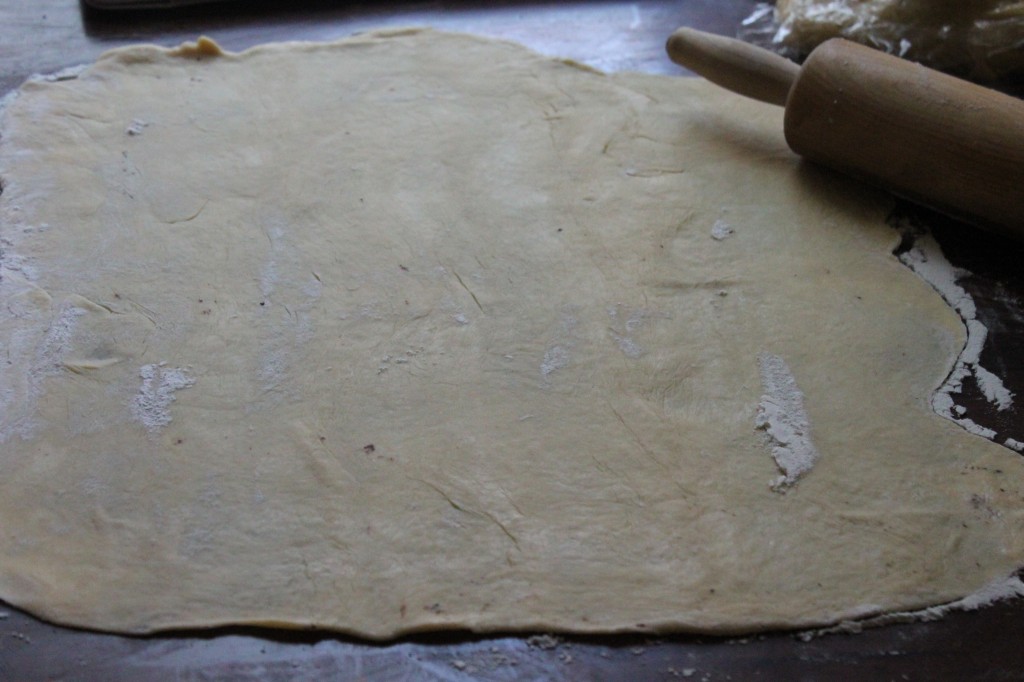 And it was.
It was glorious. It was addicting. It was nibbled on endlessly for every meal imaginable. But calling this babka just good would be the understatement of the year. After my third slice, I swore surely there must be babka served in heaven. #fingerscrossed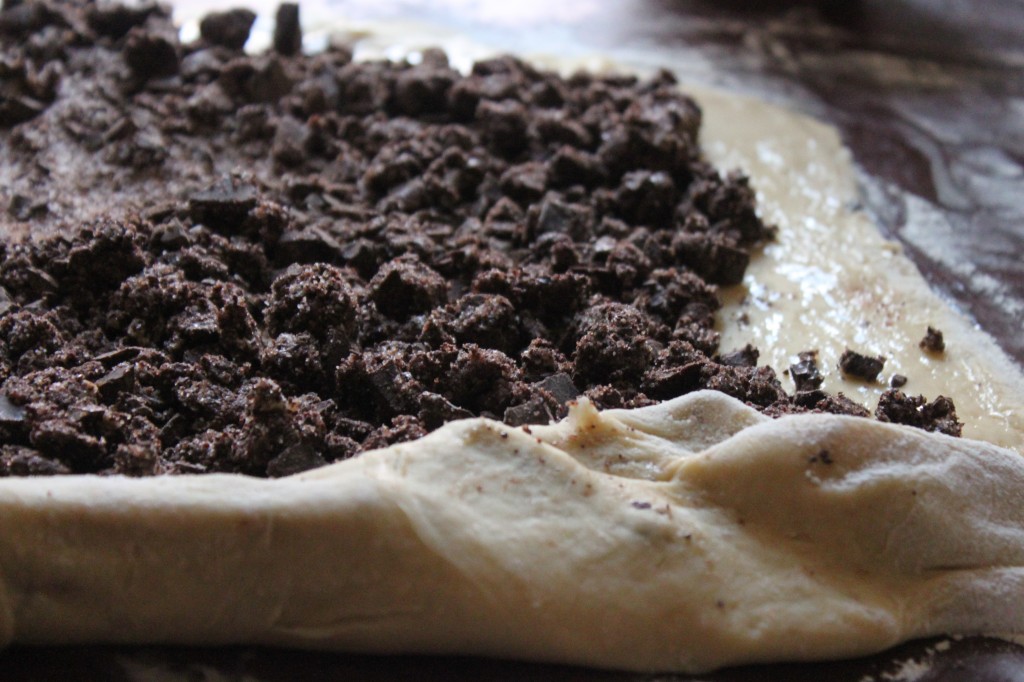 As for the workload: this is not a quick, cheap, whip of your whisk and you're done kind of recipe. It's a labor of love. It's a project. It's a commitment.
The good news? In the end you'll be rewarded for all your efforts. Rewarded with soft, fluffy, gooey, chocolatey babka.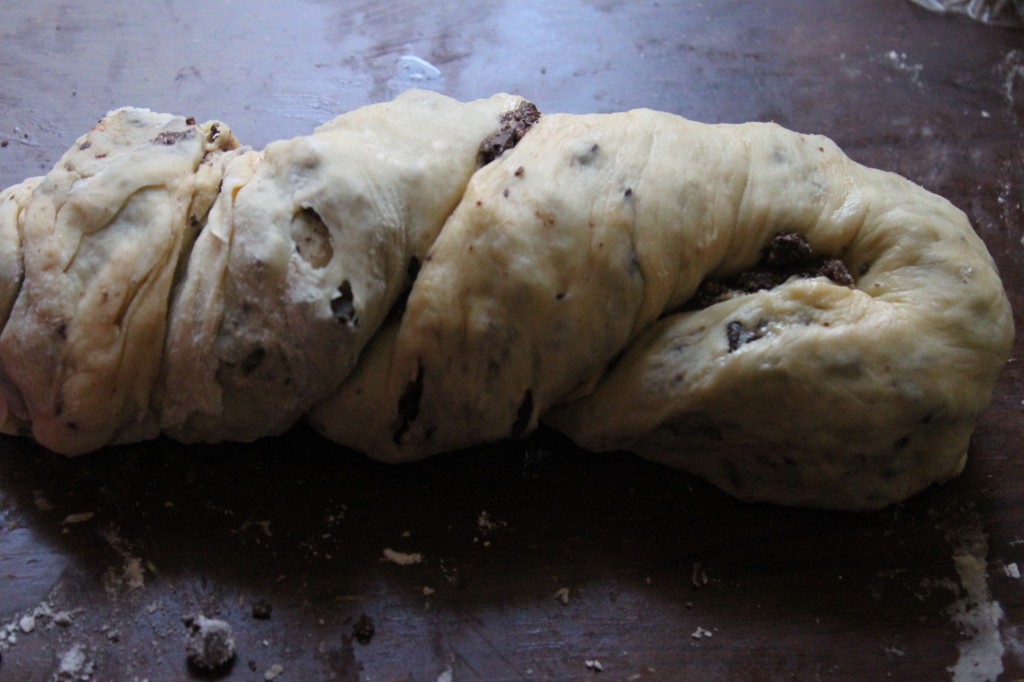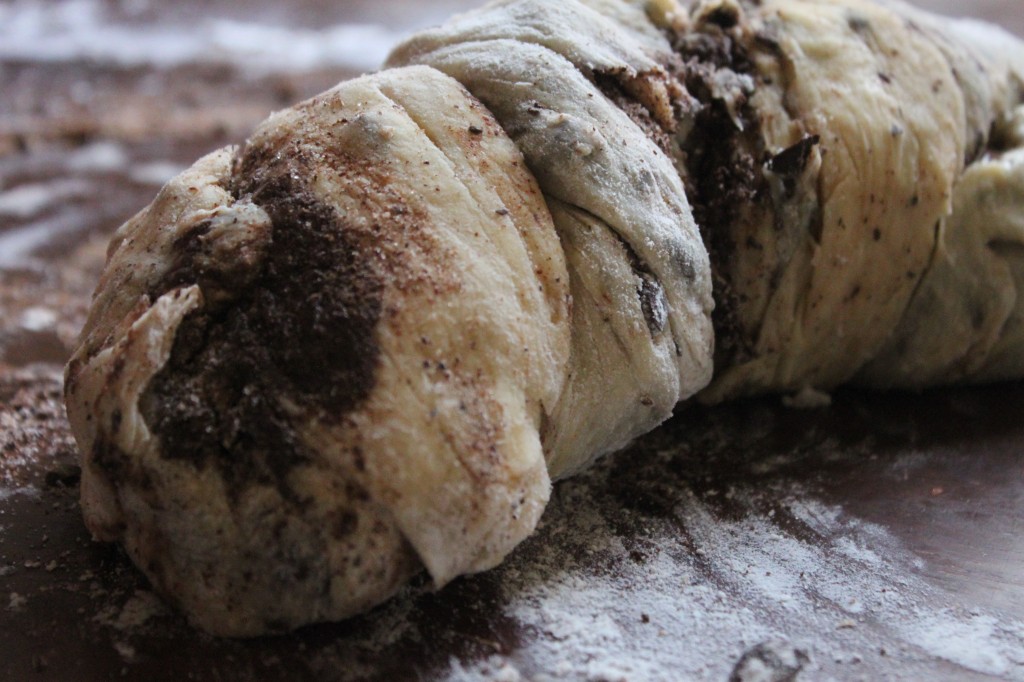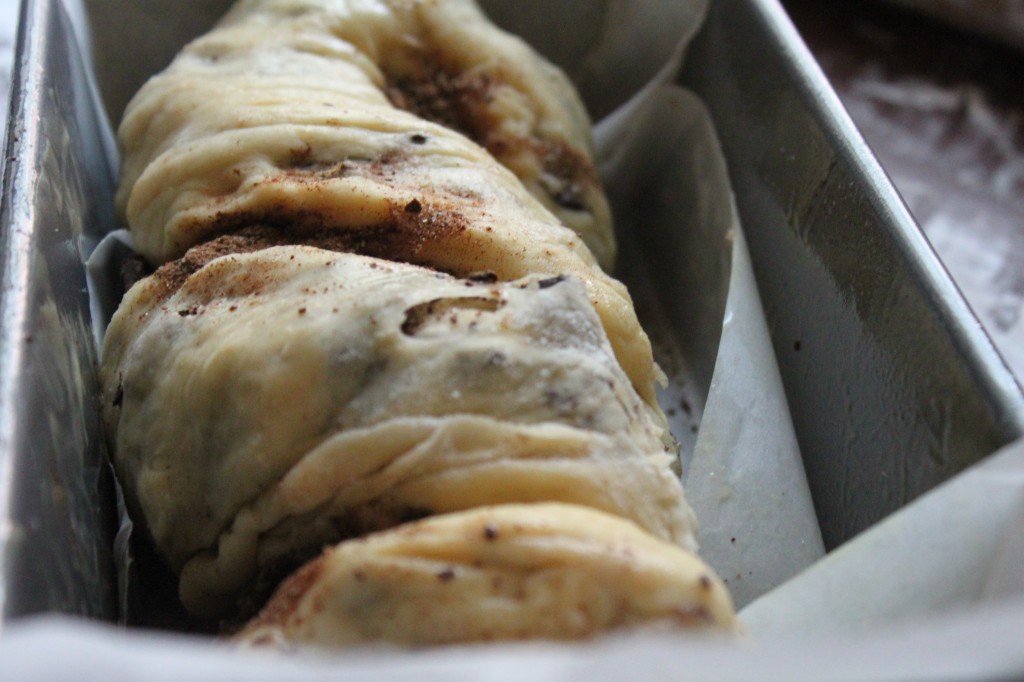 The actual process of making and forming the dough is a simple, but complex process that took me from start to finish 6 (!!!)  hours. The cost alone for butter and chocolate had me shaking my pockets for change. And can we not even talk about the calories a slice of this buttery dense chocolate glory contains? Let's not. Instead, I want to talk about how worth it this is. How every cent, calorie, and second spent on making and baking this babka will disappear the minute you sink your teeth into your very first bite. Not making this would be cheating yourself, and we just can't have that!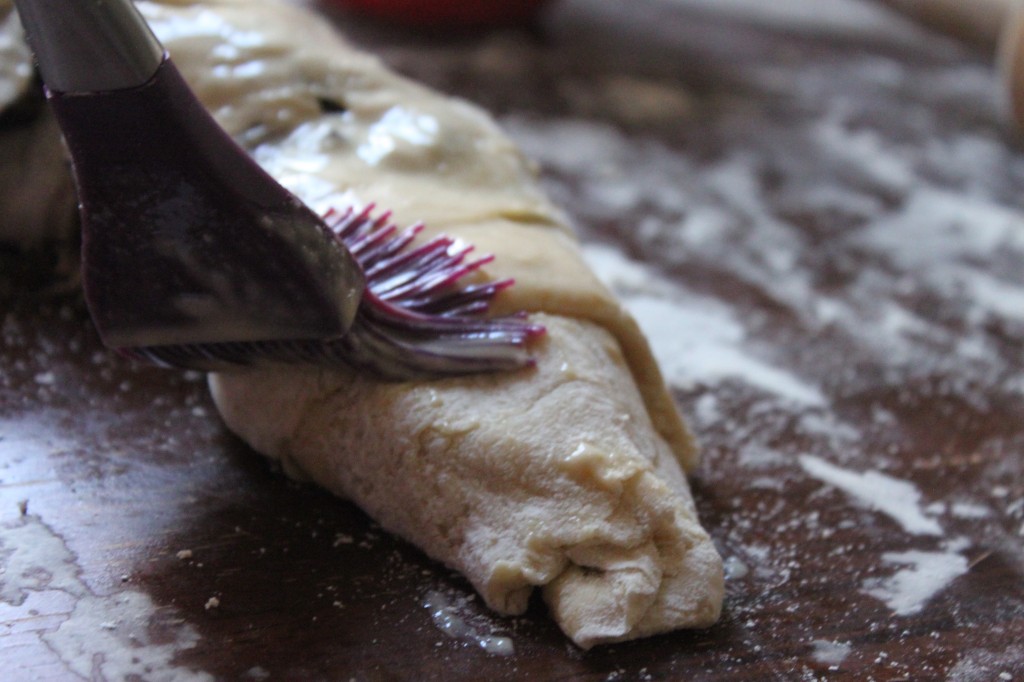 This recipe makes 3 hefty loaves. They freeze well in the pan pre-baked or flash frozen right after – I've done both – but I can assure you anyone would adore you for a lifetime if you gifted one of these loaves upon them.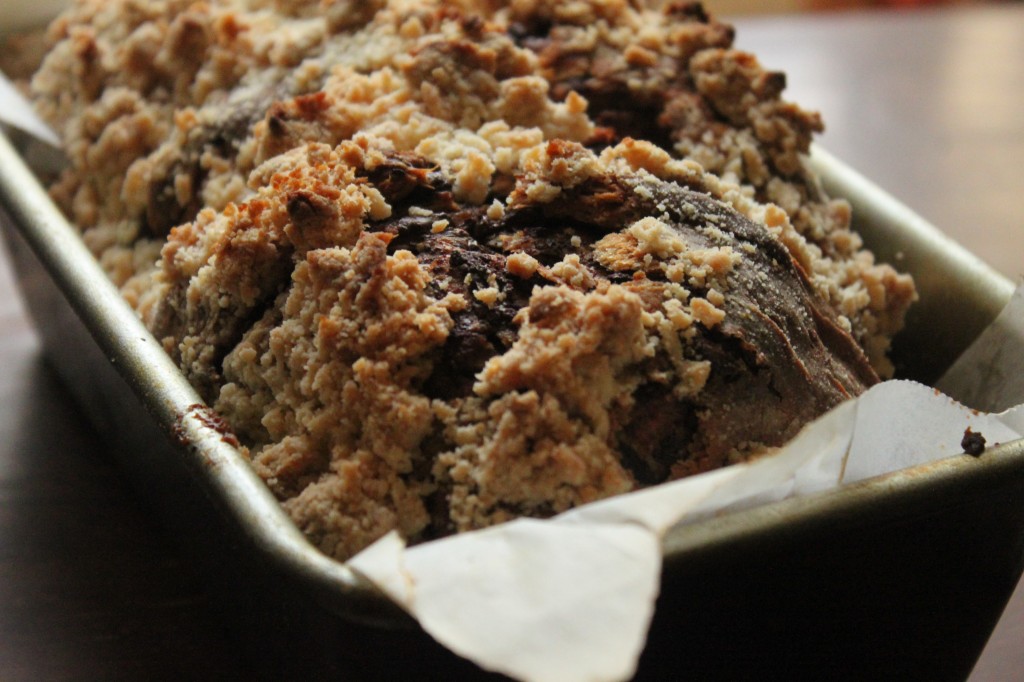 Seriously – they get snatched up fast; make sure you save yourself a slice!

Chocolate Babka
The best! Homemade Chocolate Babka is such a baking project.
Ingredients
For the Streusel Topping:
1 and 2/3 cups confectioners' sugar
1 and 1/3 cups all-purpose flour
12 tablespoons (1 1/2 sticks) unsalted butter, room temperature
For the Chocolate Babka:
1 and 1/2 cups warm milk, 110 degrees
2 (1/4 ounce each) packages active dry yeast
1 and 3/4 cups (plus a pinch) granulated sugar
3 large eggs, room temperature
2 large egg yolks, room temperature
6 cups all-purpose flour, plus more for work surface
1 teaspoon salt
1 and 3/4 cups (3 1/2 sticks) unsalted butter, cut into 1-inch pieces, room temperature, plus more for bowl and loaf pans
2 and 1/4 pounds semisweet chocolate, very finely chopped
2 and 1/2 tablespoons ground cinnamon
1 tablespoon heavy cream
Instructions
For the Streusel Topping:
In a large bowl, combine sugar, flour, and butter. Using a fork, stir until fully combined with clumps ranging in size from crumbs to 1 inch.
For the Babka:
Pour warm milk into a small bowl. Sprinkle yeast and pinch of sugar over milk; let stand until foamy, about 5 minutes.

In a bowl, whisk together 3/4 cup sugar, 2 eggs, and egg yolks. Add egg mixture to yeast mixture, and whisk to combine.

In the bowl of an electric mixer fitted with the paddle attachment, combine flour and salt. Add egg mixture, and beat on low speed until almost all the flour is incorporated, about 30 seconds. Change to the dough hook. Add 2 sticks butter, and beat until flour mixture and butter are completely incorporated, and a smooth, soft dough that's slightly sticky when squeezed is formed, about 10 minutes.

Turn dough out onto a lightly floured surface, and knead a few turns until smooth. Butter a large bowl. Place dough in bowl, and turn to coat. Cover tightly with plastic wrap. Set aside in a warm place to rise until doubled in bulk, about 1 hour.

Place chocolate, remaining cup sugar, and cinnamon in a large bowl, and stir to combine. Using two knives or a pastry cutter, cut in remaining 1 1/2 sticks butter until well combined; set filling aside.

Generously butter three 9-by-5-by-2 3/4-inch loaf pans; line them with parchment paper. Beat remaining egg with 1 tablespoon cream; set egg wash aside. Punch back the dough, and transfer to a clean surface. Let rest 5 minutes. Cut into 3 equal pieces. Keep 2 pieces covered with plastic wrap while working with the remaining piece. On a generously floured surface, roll dough out into a 16-inch square; it should be 1/8 inch thick.

Brush edges with reserved egg wash. Crumble 1/3 of the reserved chocolate filling evenly over dough, leaving a 1/4-inch border. Refresh egg wash if needed. Roll dough up tightly like a jelly roll. Pinch ends together to seal. Twist 5 or 6 turns. Brush top of roll with egg wash. Carefully crumble 2 tablespoons filling over the left half of the roll, being careful not to let mixture slide off. Fold right half of the roll over onto the coated left half. Fold ends under, and pinch to seal. Twist roll 2 turns, and fit into prepared pan. Repeat with the remaining 2 pieces of dough and remaining filling.

Heat oven to 350 degrees. Brush the top of each loaf with egg wash. Crumble 1/3 of streusel topping over each loaf. Loosely cover each pan with plastic wrap, and let stand in a warm place 20 to 30 minutes.

Bake loaves, rotating halfway through, until golden, about 55 minutes. Lower oven temperature to 325 degrees. Bake until babkas are deep golden, 15 to 20 minutes more. Remove from oven, and transfer to wire wracks until cool. Remove from pans and serve.
Notes
Recipe from Martha Stewart; additional inspiration from Smitten Kitchen