My signature cookie recipe loaded with cranberries, white chocolate chips, and crunchy macadamia nuts! The best part? No cookie dough chilling required. Hallelujah, these cookies can be on your counter in 30 minutes.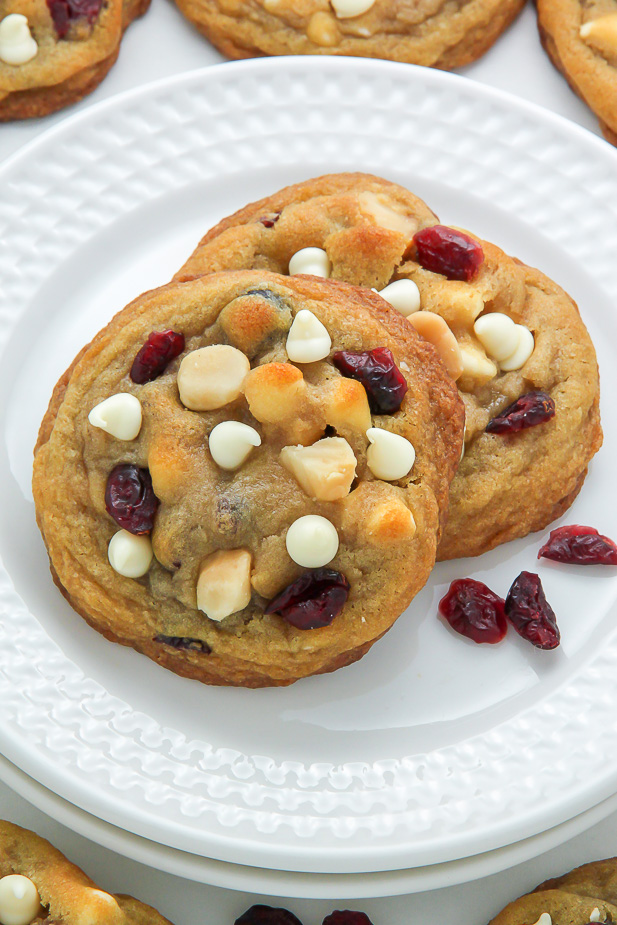 Cranberry White Chocolate Macadamia Nut Cookie Recipe
White chocolate and macadamia nuts are not exactly a revolutionary combo in the cookie department. They are, however, an epically delicious flavor combination that I love dearly.
A few months ago I nailed my recipe for brown butter white chocolate macadamia nut cookies! Have you baked those yet?
And when my freezer stash ran out decided it was time to bake another batch. ← Must have cookies on hand at all times.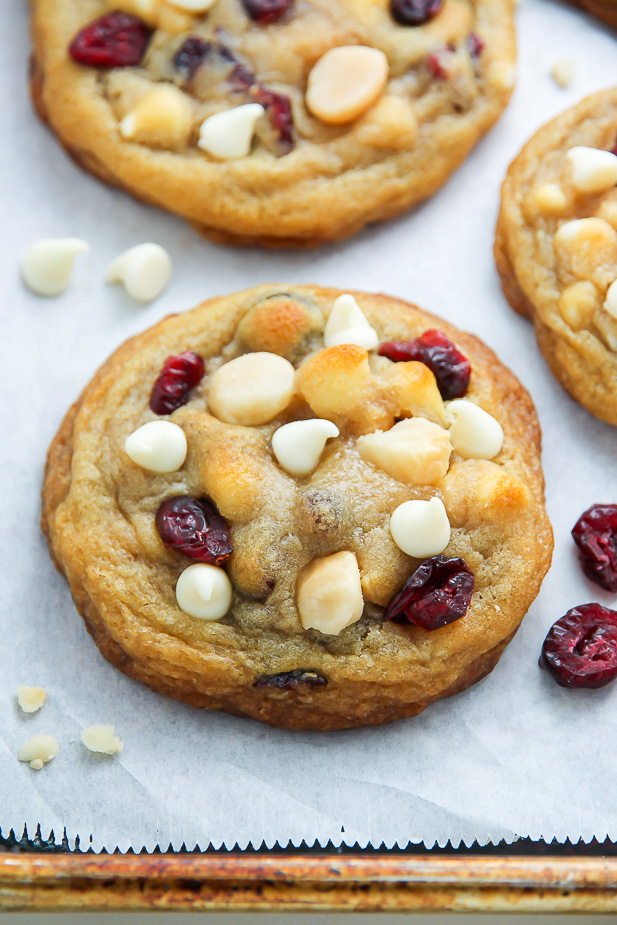 Since the holidays are creeping up on us and my brain is already thinking about Christmas, I decided to make these classic white chocolate macadamia nut cookies more festive by adding dried cranberries! Not only do they add a wonderful pop of color, but they also balance out the sweet white chocolate. So adding them is a win/win!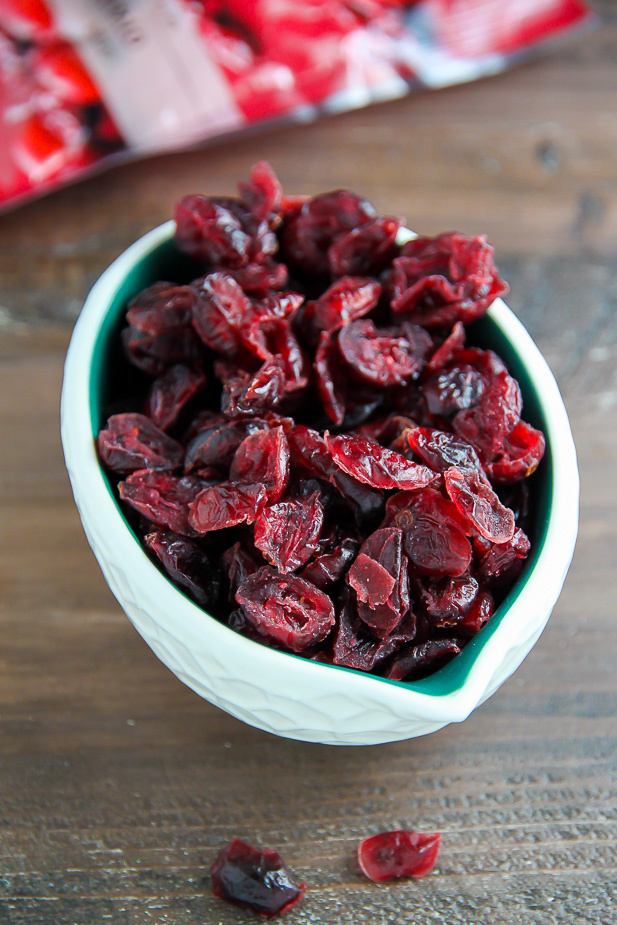 The results? SO. DANG. GOOD. I demolished 2 straight from the oven (and in record time)… but that's an entirely different story.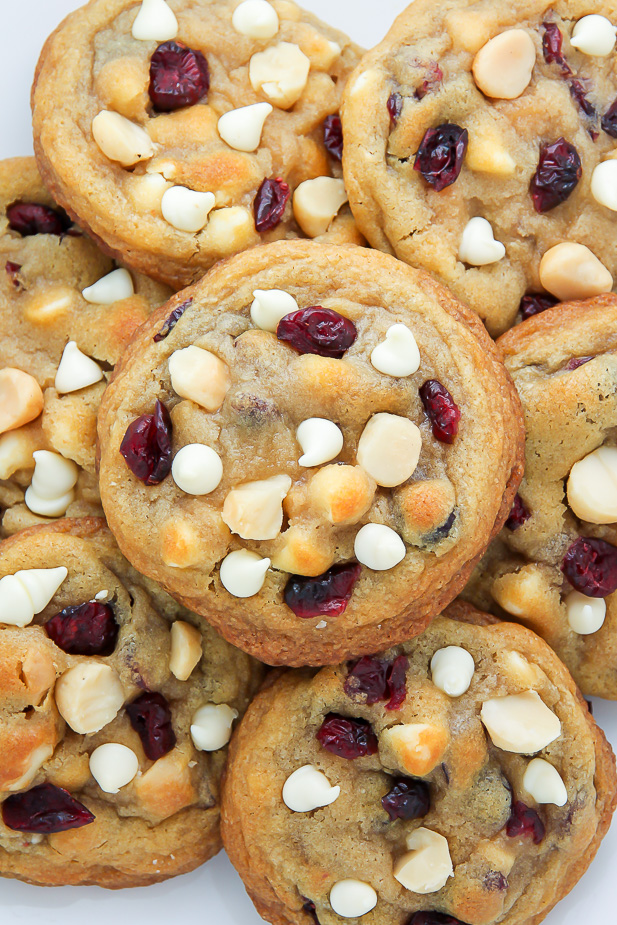 Let's quickly review how easy these cookies are:
softened butter gets whipped until light and fluffy!
add sugars and vanilla and whip some more!
add eggs in eggs and combine!
add dry ingredients and mix-ins and mix until just combined!
And that's it! Once your dough is assembled you simply roll and bake, baby.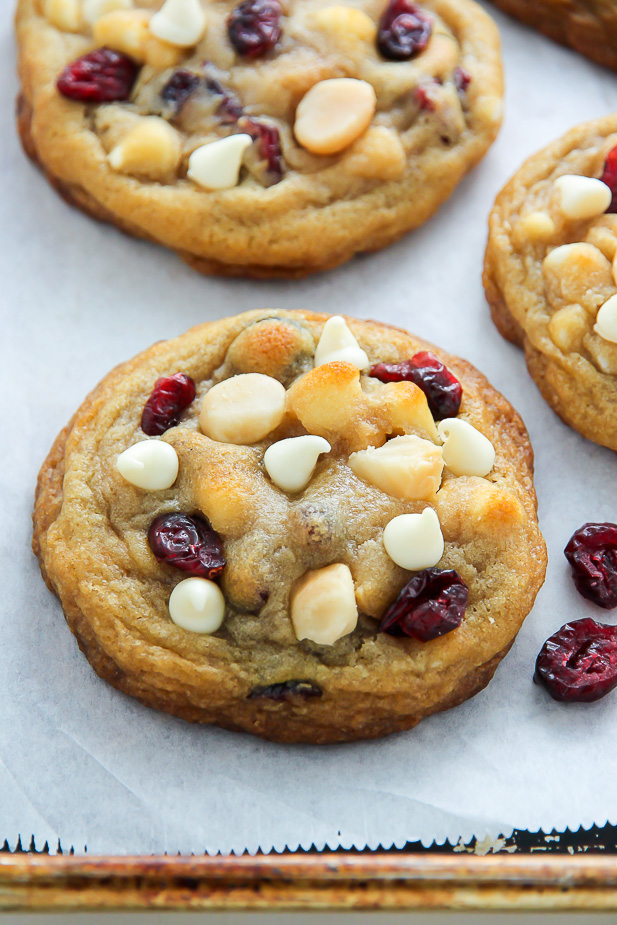 P.S. When you pull these cookies out of the oven they will look very soft in the center. This is good! Resist the temptation to pop them back in; they will firm up a great deal while they cool. Promise.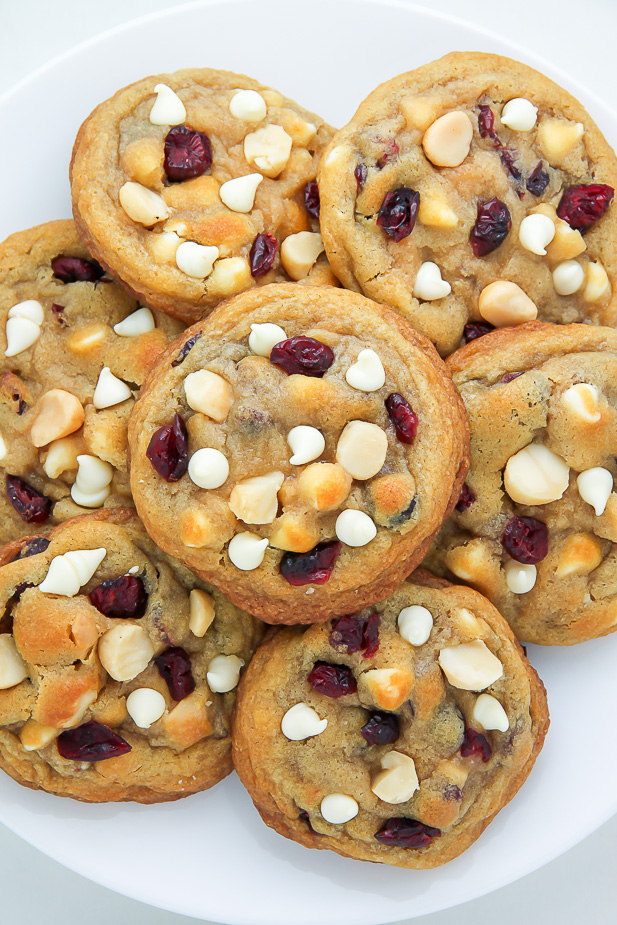 If you'd like your cookies to look just like the ones you see in this post, nestle a few extra cranberries, macadamia nuts, and white chocolate chips on the top of each fresh-from-the-oven cookie. It's important you do this right after you remove them from the oven – otherwise the cookies will firm up and you'll be unable to easily press them on.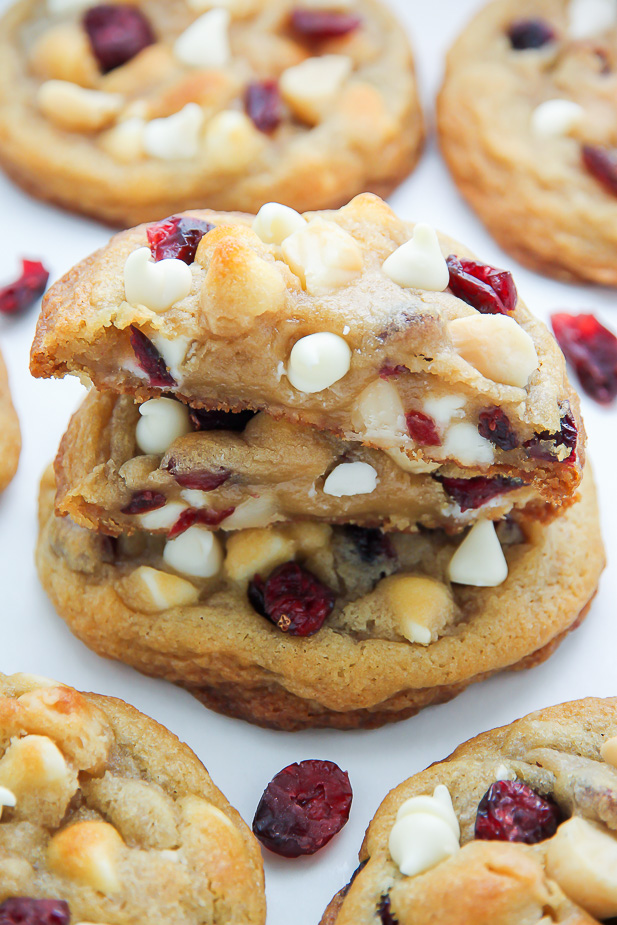 These cookies will look stunning on your holiday table. Or in a cookie basket. Or on a plate… with a glass of milk in close reach… because sometimes you just need to treat yo' self.
Enjoy. ♥♥♥
More Macadamia Nut Recipes: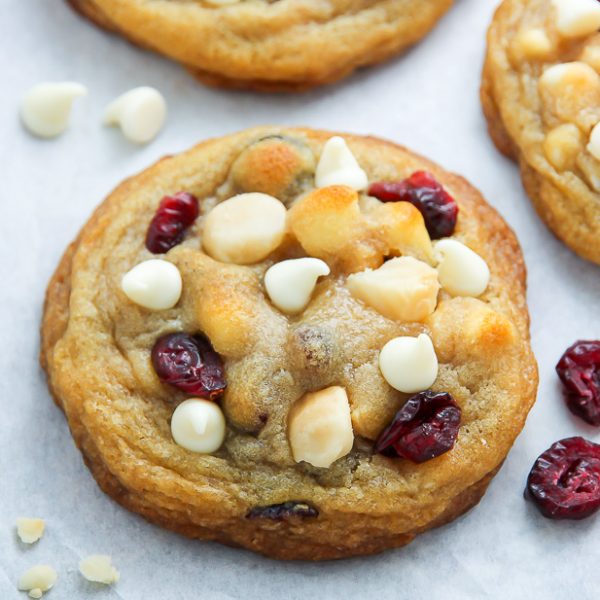 Cranberry White Chocolate Macadamia Nut Cookies
Thick and chewy Cranberry White Chocolate Macadamia Nut Cookies! These are insanely delicious and so easy to make.
Ingredients
2 and 1/2 cups all-purpose flour
1 teaspoon baking soda
1/2 teaspoon salt
2 sticks (16 tablespoons; 8 ounces) unsalted butter, at room temperature
1 cup light brown sugar, packed
1/2 cup granulated sugar
2 teaspoons vanilla extract
2 large eggs, at room temperature
1 and 1/2 cups white chocolate chips
3/4 cup dried cranberries
1/2 cup macadamia nuts, roughly chopped
Instructions
Preheat oven to 375 degrees (F). Line 2 large baking sheets with parchment paper; set aside.

In a medium-sized bowl whisk together the flour, baking soda, and salt; set aside.

In a large bowl using a handheld electric mixer or in the bowl of a stand mixer fitted with the paddle attachment, beat the butter until smooth and creamy; about 2 minutes. Add in the sugars and the vanilla and beat until light and fluffy; about 2 minutes. Add in the eggs, one at a time, beating well after each addition. Gently fold in the flour mixture with a rubber spatula, stirring only until the flour begins to disappear. Fold in the white chocolate chips, cranberries, and macadamia nuts, stirring just until the mix-ins are incorporated.

Roll 3 tablespoon-sized scoops of dough between your palms to form a ball (they should be big; almost a 1/4 cup), then place on prepared sheet (make sure to leave enough room in between each cookie for inevitable spreading). Continue this process until all the dough has been rolled. Place baking sheets in preheated oven and bake for 11-14 minutes, or until golden at the edges but still soft in the middle. Let cookies cool for 5 minutes on the sheet before transferring to a wire wrack to cool completely.