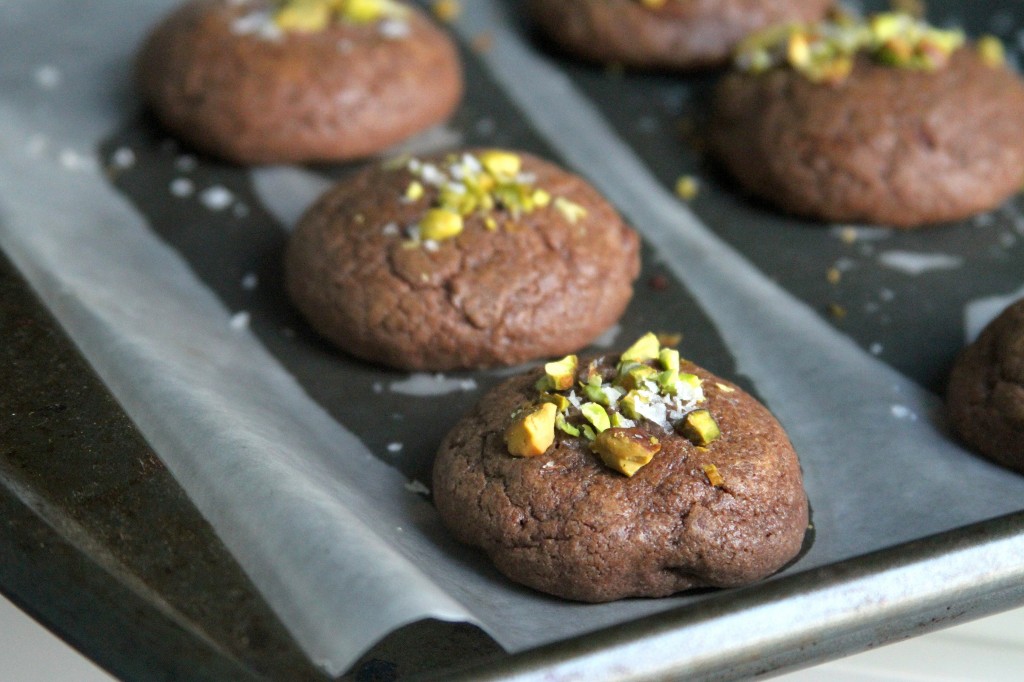 You guys, it's been waaaaaaaay too long since we've talked chocolate.
Like almost a whole month kind of too long!
I know, I know…
So not cool! So not me! So not us.
Clearly, I'm here to apologize. Clearly, I'm here to make up for what's been lacking with the ultimate chocolate cookie. Clearly, I'm hoping you'll forgive me (I have a whoooole lot more chocolate on the way this month… perfect for bikini season).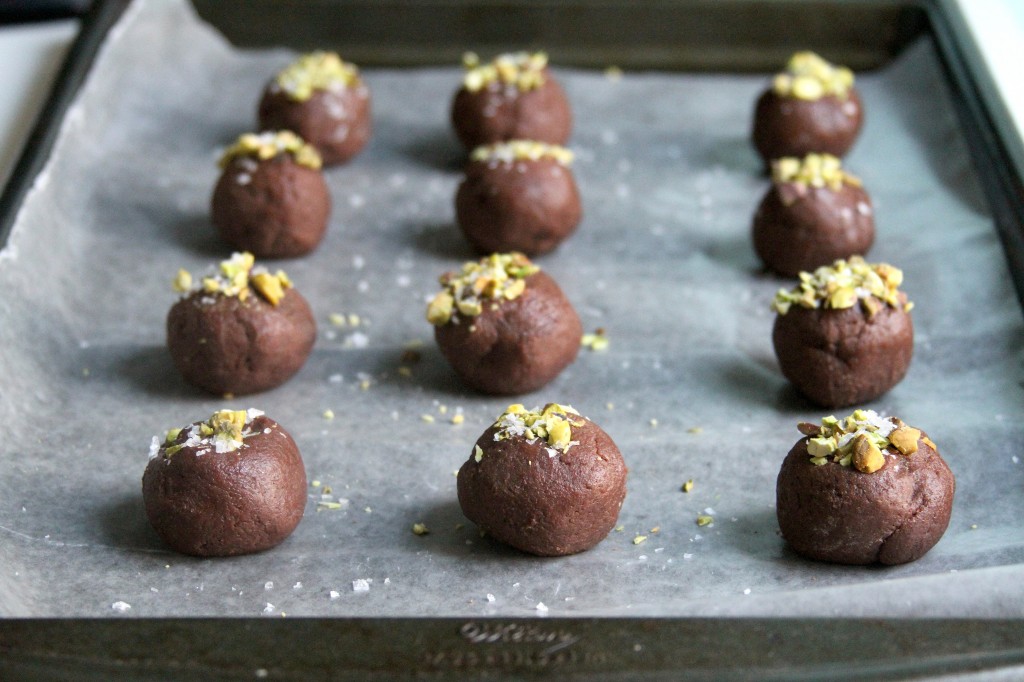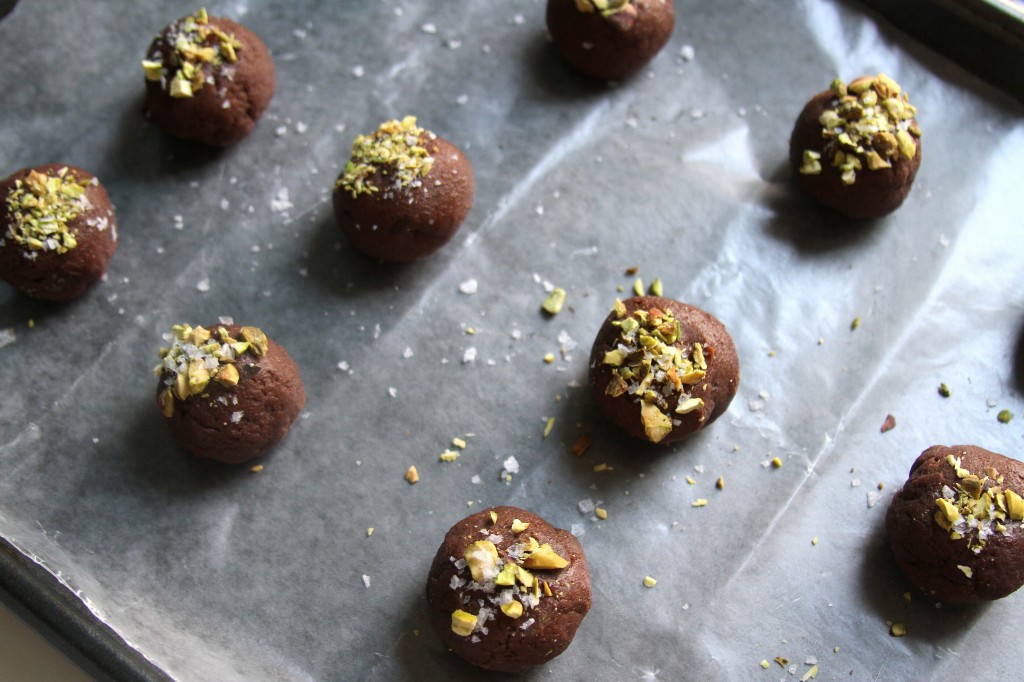 They have chocolate x 2! And sea salt! Annnnnnnnd chopped pistachios!
… are we friends again?!
Whew. Glad you said yes.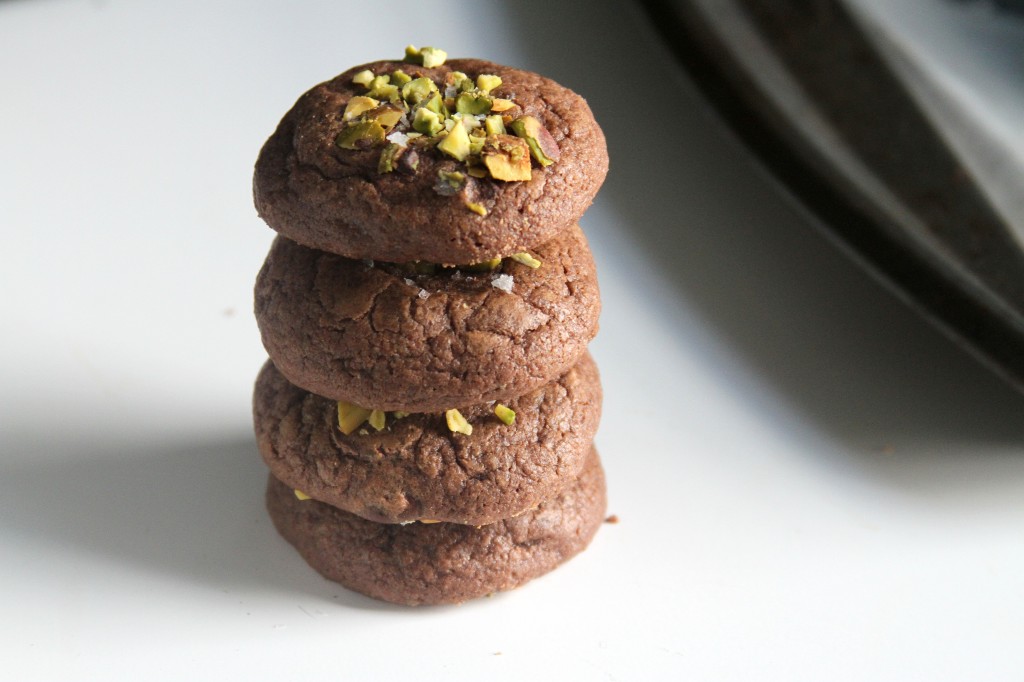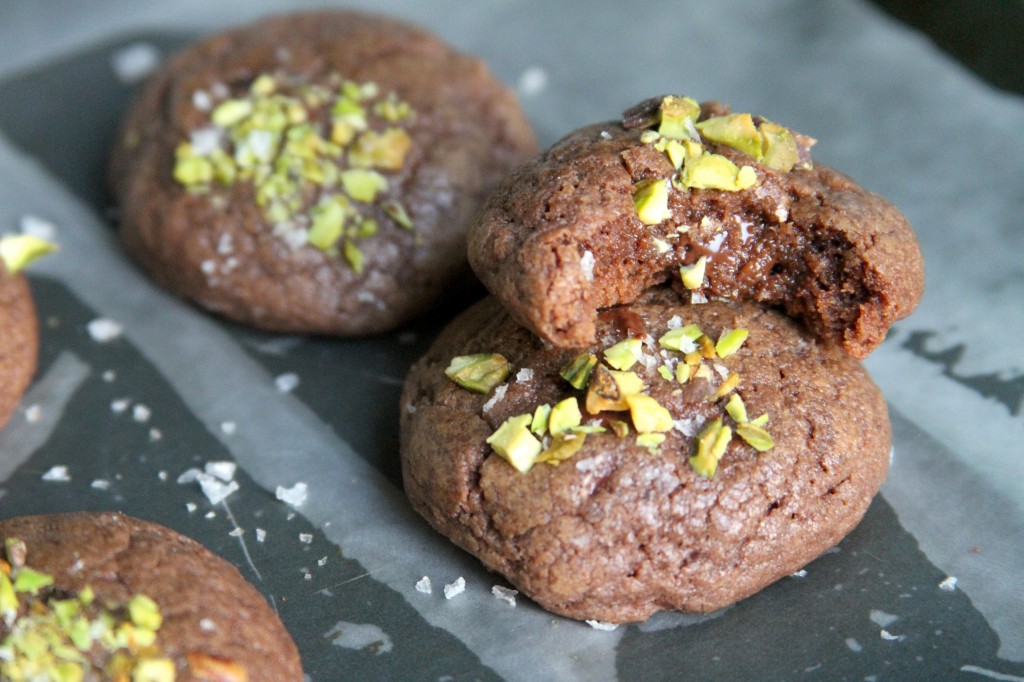 Moving on, let's discuss cookie stuff! These guys are major!
These cookies are thick, chewy, and seriously just throbbing with rich, dark chocolate flavor. I love that about them.
Because I'm never one to leave good enough alone, I topped each chubby little cookie with a hearty pinch of bright green pistachios and flaky sea salt.
They so pretty! They so tasty! They sooooooooo want to be in your oven!
Yes, Like right now!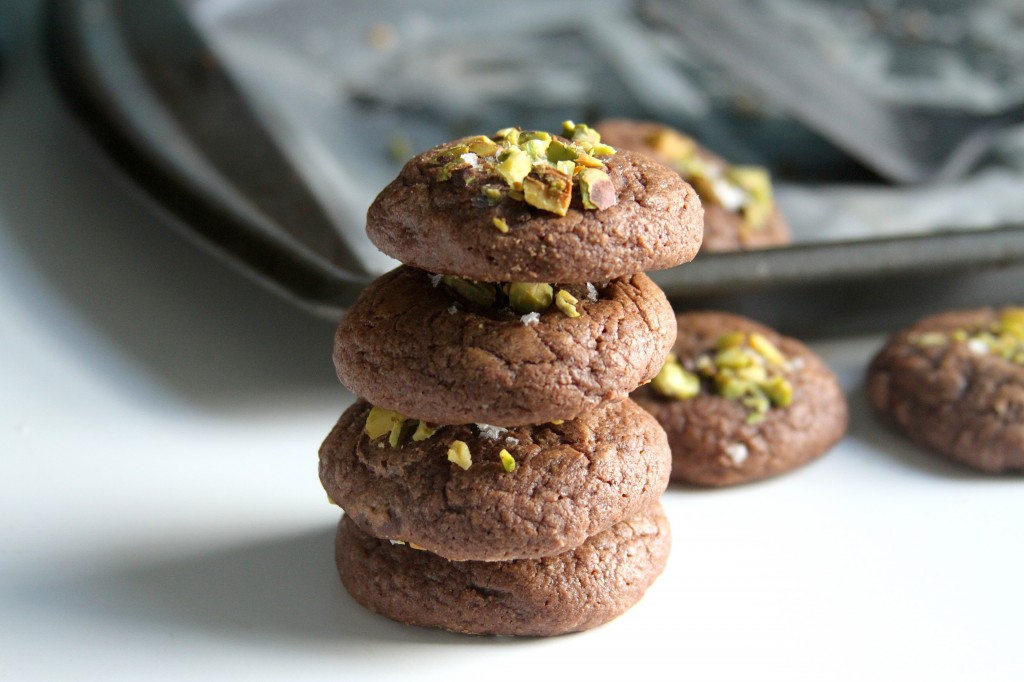 See you guys soon with some majorly amazing granola.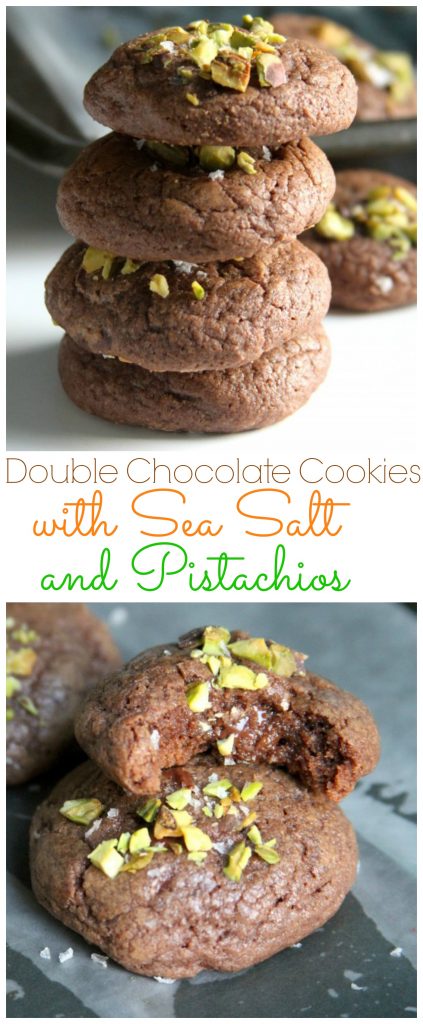 Double Chocolate Cookies with Sea Salt and Pistachios – Baker by Nature
Yields 24 (2 inch) cookies
Ingredients:
2 1/4 cups all purpose flour
1/2 cup + 2 tablespoons cocoa powder
1 teaspoon baking powder
1/2 teaspoon baking soda
1/4 teaspoon salt
2 sticks (8 ounces) unsalted butter, at room temperature
1 teaspoon vanilla extract
1 cup granulated sugar
2 large eggs, at room temperature
1 1/2 cups dark chocolate chips
1/2 cup pistachios, chopped
1 tablespoon flaky sea salt
Instructions:
Prepare two large cookie sheets by lining them with parchment paper or silicon sheets.
Preheat oven to 350 degrees (F).
In a large bowl whisk together the flour, baking powder, baking soda, cocoa powder and salt. In a stand mixer fitted with the paddle attachment beat butter, vanilla, and sugar until pale and fluffy. Beat in eggs, one at a time, letting each egg fully incorporate into the batter before adding the next. Turn the mixer to low speed and gradually add the flour mixture into the wet mixture, mixing only until a consistent dough has formed. Turn machine off and with a wooden spoon stir in chocolate chips.
Place dough in the refrigerator for at least 30 minutes before scooping.
Roll balls of dough (measuring about 2 tablespoons each) into the chopped pistachios, place on prepared cookie sheets (leaving about 2 inches between each cookie), and sprinkle with sea salt. Bake for 10 minutes, then let cool for at least 10 minutes before removing from the tray to cool completely.