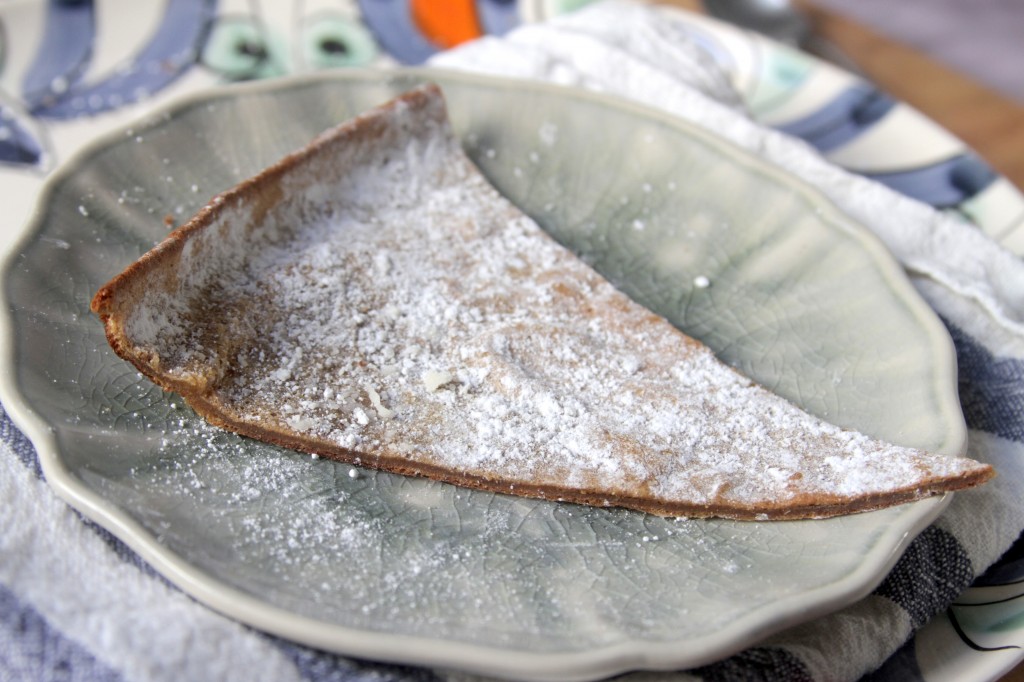 It's like totally crunch time for the holidays!
We have a little bit over a week to finish all our shopping, wrapping, ribbon curling, and general over-doing-it before we're staring the New Year straight in the eye.
You know… with it's fresh start and expected resolutions: "this year I'm going to eat more vegetables, exercise 4 times a week, volunteer more, shop less, and maybe win an Oscar in my free time…"
On that note… let's just focus on breakfast. Sound good? Good.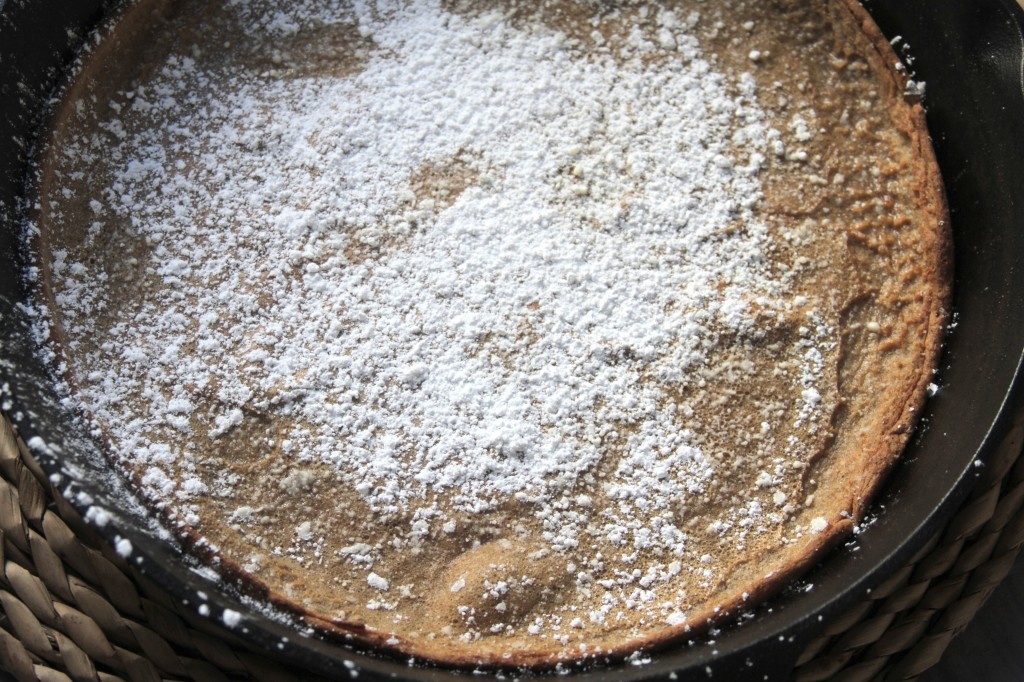 When you want a quick and impressive breakfast that won't cost you too much time, money, or effort, a dutch baby is pretty much your best friend.
Have you had a dutch baby? I hope the answer is yes. Make it yes!
It's hard to explain what exactly it is, but it could easily fit in the crepe/pancake family, and is 100% the best breakfast I've had all month.
It was so amazing, actually, that I'll be as bold to say unless you're in the middle of something extremely important, I strongly suggest you make your way into the kitchen now and preheat your oven.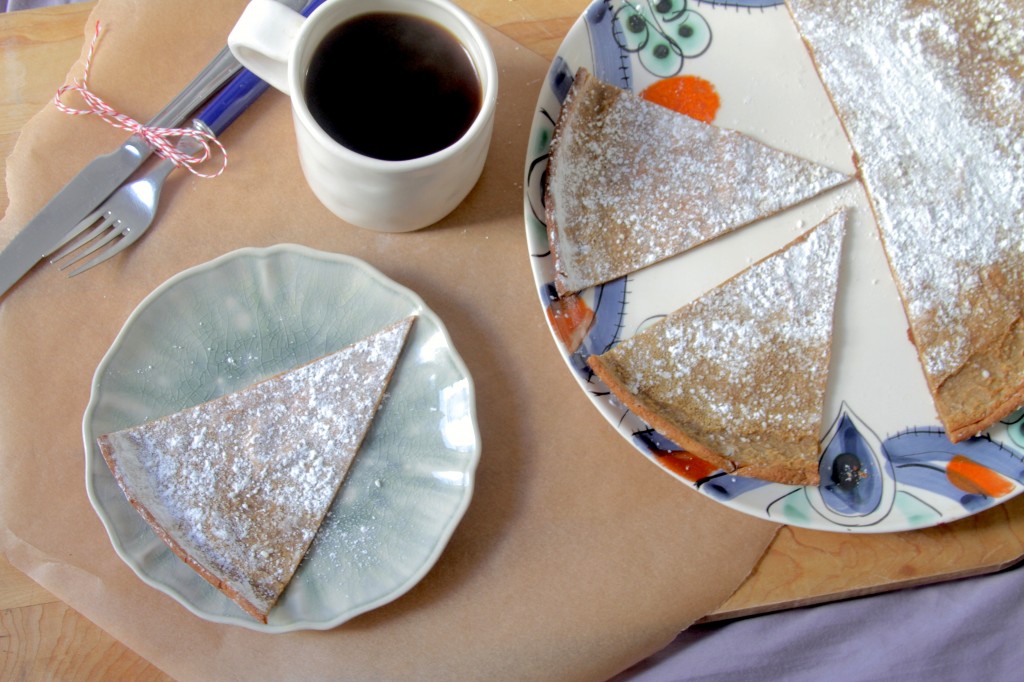 This light, richly spiced egg nog version was the perfect start to a hectic day of holiday shopping. Now if you'll excuse me, I have some wrapping to get to!
Egg Nog Dutch Baby – Baker by Nature
Makes 1 dutch baby (serves 1 to 2)
2 large eggs
1 1/2 tablespoons brown sugar
1 tablespoon molasses
1/3 cup all purpose flour
1/2 teaspoon cinnamon
1/4 teaspoon ground ginger
1/4 teaspoon salt
1/3 cup eggnog
1 tablespoon rum
1 1/2 tablespoons unsalted butter
powdered sugar for dusting
Preheat oven to 400 degrees (F). Place eggs in a blender (or mixer, which worked for me) and beat until smooth and pale, about 2 minutes. Add the brown sugar, molasses, flour, cinnamon, ginger, salt and eggnog and blend until smooth. Stir in rum.
Melt the butter in a 9 inch skillet, being sure to coat the pan evenly with the melted butter, sides of pan included. Pour the batter into the skillet and transfer the skillet into the preheated oven. Bake for about 15 minutes, or until the pancake is golden and puffy. Remove from the oven and sprinkle with powdered sugar. Enjoy immediately.