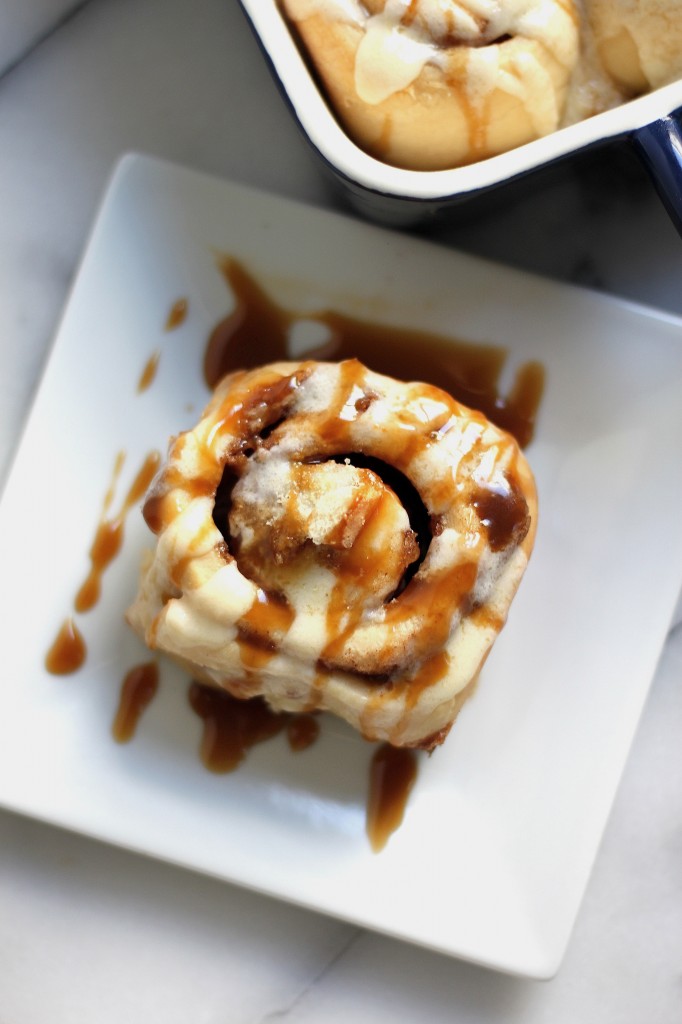 Hi friends!
Today I'm super excited to share with you my recipe contribution to the Baking a Difference/No Kid Hungry campaign to help end childhood hunger in America. It's wonderful cause, and something I personally plan on getting more involved with, and I hope you guys will check it out, too.
Now, on to the rolls!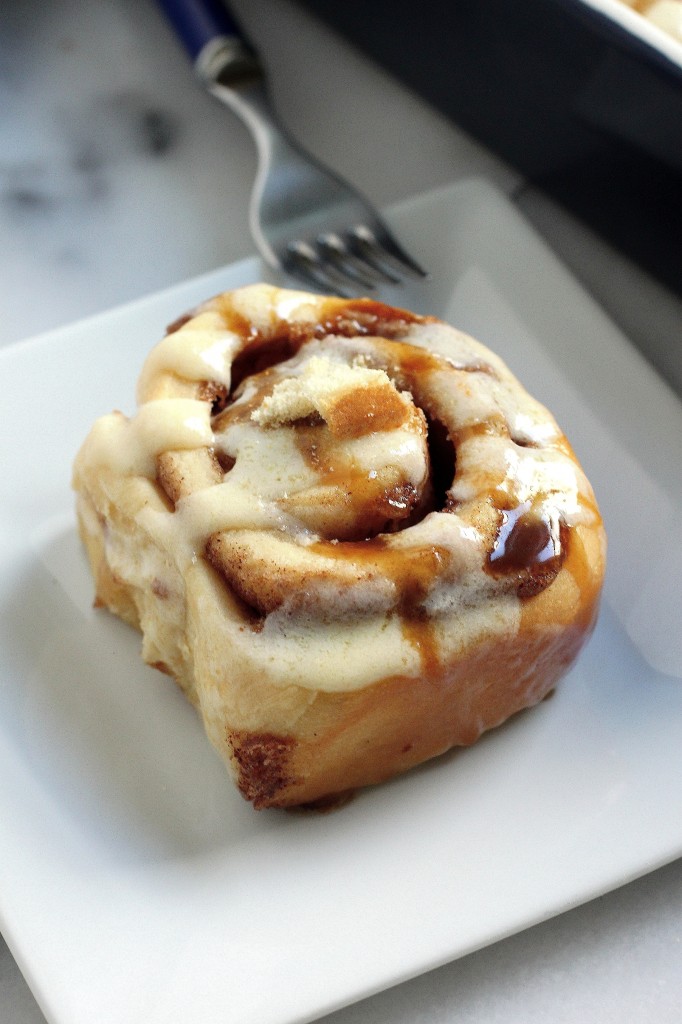 A morning involving cinnamon rolls is always a good morning. But a morning with eggnog tiramisu cinnamon rolls… well, it bumps the day status straight up to greatness.
And we all deserve a great morning. Especially this time of year! I mean… 5 days till Christmas. Like… how did that even happen, right?!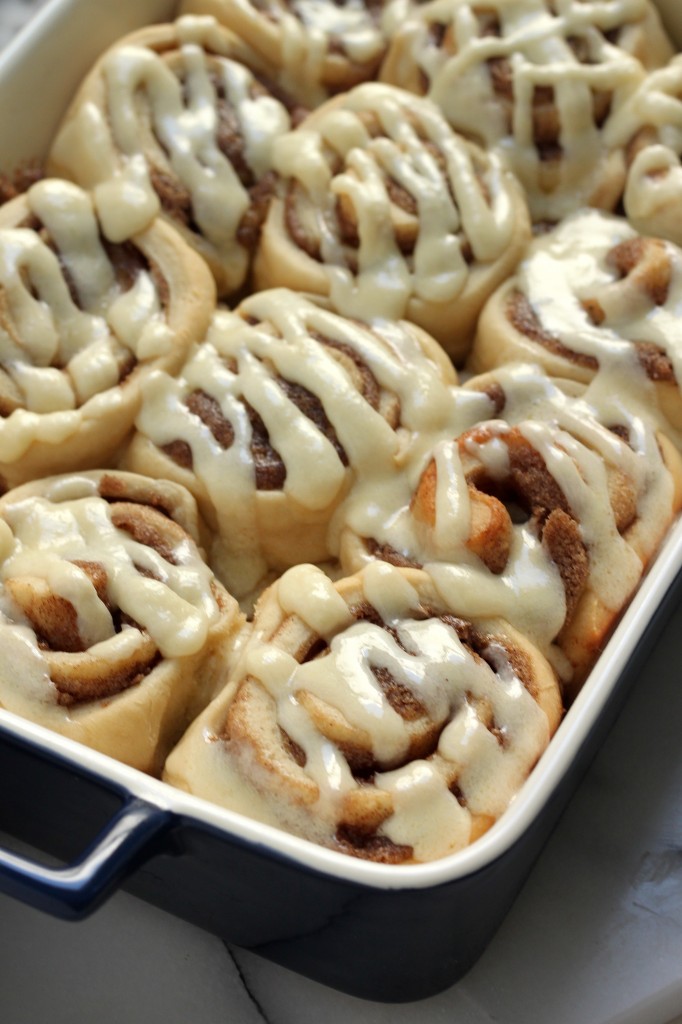 But I have a suggestion. You know, to help ease the holiday crazies. Maybe we choose not to freak out over stupid sh!t that doesn't really matter anyways and just… ya know, just bake some buns and chillax with the people we love. Doesn't that sound nice? Doesn't that sound… simple?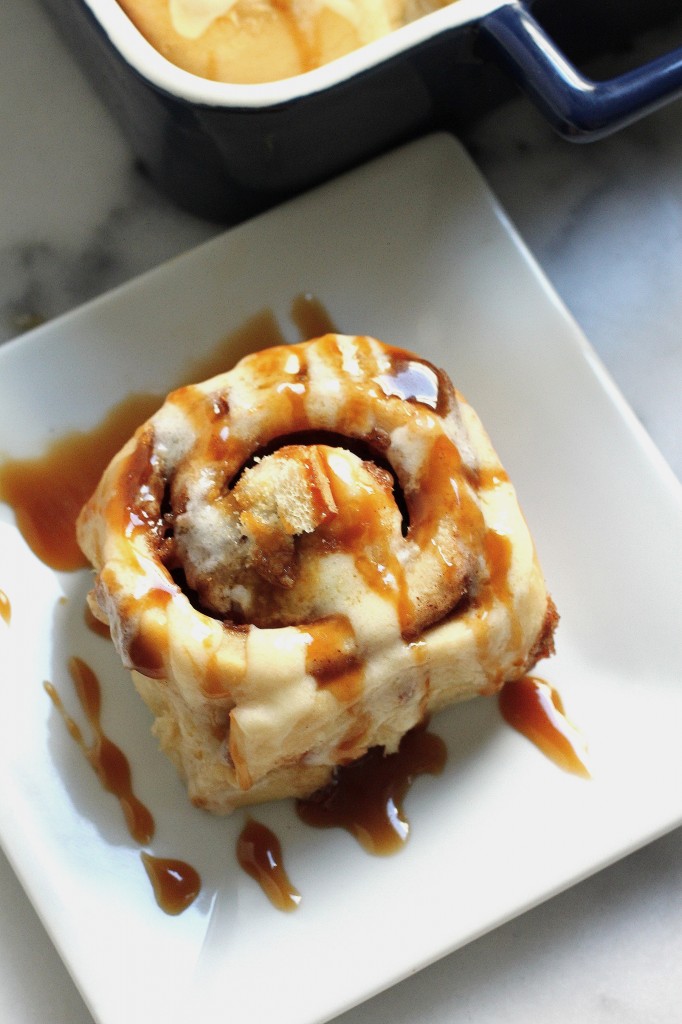 Speaking of simple, I have to say these rolls in the long run are pretty dang easy to whip up. There are a lot of steps (the cinnamon roll dough; the mascarpone icing; the kahlua coffee caramel drizzle; the lady finger cookie crumble), but they can all be done while the rolls are getting their rise on, so really, it's no inconvenience. Also, the dough itself it super easy to work with, so that's a major WIN from my perspective.
I hate finicky, difficult dough with a passion.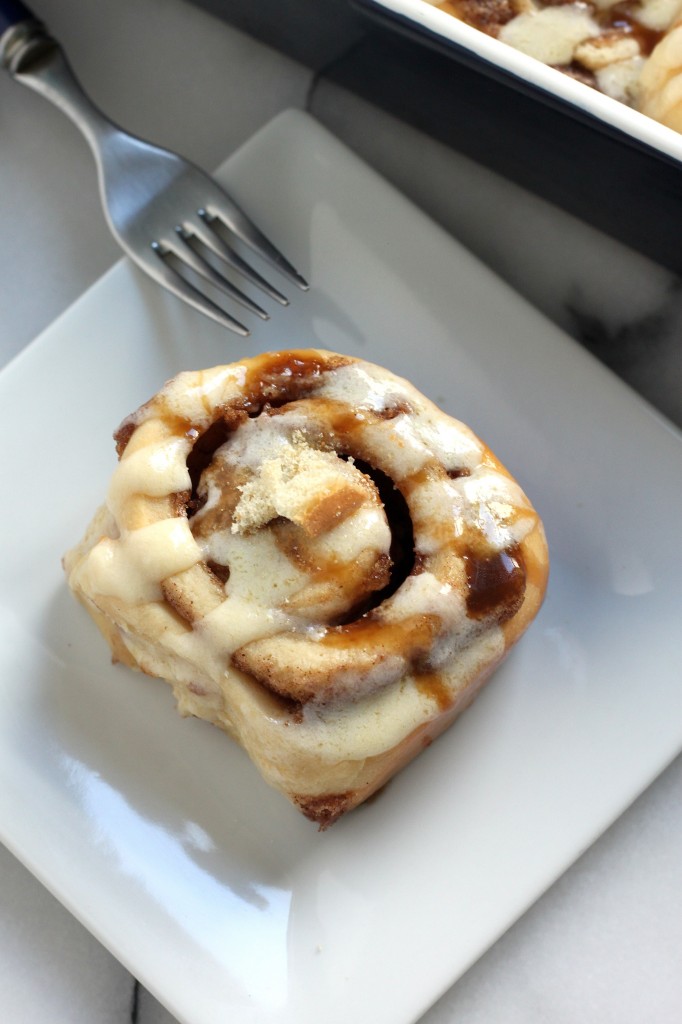 I've been dreaming up a tiramisu flavored cinnamon roll for awhile now, and since eggnog is in season, I thought it would be a great flavor base for the dough. It was!  
Now, I should state ahead of time that the eggnog flavor in the dough is super subtle. It just kind of melts into the whole cinnamon/coffee theme going on, and doesn't overpower the situation with too much flavor. And in the case of these rolls, that's a very good thing. Less is more, ya know?
The mascarpone icing icing is a simple combination of 4 great ingredients; mascarpone cheese, kerrygold butter, confectioners sugar, and a splash of eggnog. I used homemade mascarpone, but store bought will work just fine.
The last part of this cinnamon rolls journey is the kahlua coffee caramel drizzle, and it totally takes these babies to the next level of awesome. Plus, anything titled tiramisu needs some coffee action. It's a must!
The caramel is made on the stove stop and only takes about 10 minutes, so don't be intimidated if you're not familiar with this kind of thing. It's not scary – promise 😉
Oh, and I almost forgot! The giveaway! All you need to do is a leave a comment telling me your favorite holiday tradition, and you'll be entered to win a premium three-piece stoneware baking set for oven to table transition, a set of 12 porcelain white appetizer plates to serve your rolls to guests, and a chef-quality wooden rolling pin to make your baking easy, and a basket of Fleischmann's Yeast, Karo Syrup and Simply Homemade varieties, including the new Pretzel Creations, as well as Spice Islands Cinnamon to help you get baking! It's an awesome baking box!!!
*This post was sponsored with products alone by both Baking a difference and Kerrygold Butter; all opinions and words are – as always – my own. A special thanks to Karo, Fleischmann's Yeast, and Fleischmann's Simply Homemade!
Eggnog Tiramisu Cinnamon Rolls with Kahlua Coffee Caramel Drizzle – Baker by Nature
Ingredients
For the Eggnog Cinnamon Rolls:
1 cup eggnog
1/4 teaspoon cloves
1/4 teaspoon nutmeg
6 lady fingers, crumbled (optional)
For the Mascarpone Icing:
4 ounces mascarpone cheese, at room temperature
2 ounces unsalted butter, very soft
2 cups confectioners sugar, add more if needed
1 – 2 tablespoons of eggnog, adding more/less to achieve the desired thickness of icing
For the Kahlua Coffee Caramel Drizzle:
1/2 cup strong coffee
2/3 cups heavy cream
1 1/2 cups brown sugar
1/2 teaspoon salt
1/4 cup kahlua
Instructions
For the Eggnog Cinnamon Rolls:
In a small saucepan heat the eggnog over medium low flame just until small bubbles begin to form around the edge of the pan, then remove from heat. Add butter and stir until it's completely melted; let mixture cool while you mix your dry ingredients.
In the bowl of your stand mixer fitted with the dough hook attachment combine 2 1/2 cups of flour, yeast, sugar and salt; mix well. Add the egg and the eggnog/butter mixture and mix well.
Add the remaining flour, 1/2 cup at a time, mixing well after each addition.
Allow your mixer to run on medium speed for about 5 minutes after all of the flour has been added.
Cover the dough with a warm, damp cloth and let rest for 20 minutes.
Meanwhile, in a small bowl, mix together brown sugar, cinnamon, cloves, nutmeg, and softened butter.
Roll out dough into a very large rectangle (about 15 x 9), and spread the entire surface of the dough with the butter/sugar mixture. Tightly roll up the dough and pinch the seams to seal. Using floss (just slide a piece underneath, lift it over, then pull to make nice, even slices) or a knife, cut the roll into 12 equal size pieces and place, cut side up, in a lightly greased baking dish or pie plate. Cover again with a warm damp cloth, and let rise for another 30 minutes. While they're rising, preheat your oven to 375 degrees (F).
Once risen, bake in the preheated oven for 18 – 20 minutes, or until lightly browned on the tops and edges. Allow buns to cool a few minutes, then top with icing and and drizzle and serve!
For the Mascarpone Icing:
In a large bowl (or in the bowl of a stand mixer fitted with the paddle attachment) beat together the mascarpone cheese and butter; beat until VERY smooth. Gradually add the confectioners sugar, stirring well after each addition. Whisk in eggnog, adding only a tablespoon at a time, stopping when you've reached your desired consistency.
Place in the refrigerator for 20 minutes, then pour into a ziplock bag, snip off a small piece at the end, and generously drizzle over the warm buns.
For the Kahlua Coffee Caramel Drizzle:
Place coffee, cream, brown sugar, and salt in a small sauce pan. Bring to a boil over medium-high heat, and cook, whisking frequently, for 8-10 minutes, or until the mixture has reduced by half and become quick thick. Remove from heat and whisk in kahlua.
*Note – if you want the alcohol to cool out of the caramel, add the kahlua to the mixture in the beginning and add an extra 2-3 minutes on the cool time.
Drizzle on buns, sprinkle the tops with lady fingers, and serve!