Paris is simply a fantastic city. This is especially true if you're a foodie! From charming bistros to hidden hole in the wall gems to fancy three-star Michelin institutions (that are actually worth the splurge), the city of light has unique offerings for every budget, taste, and appetite. There's a reason it's the most visited city on Earth!!!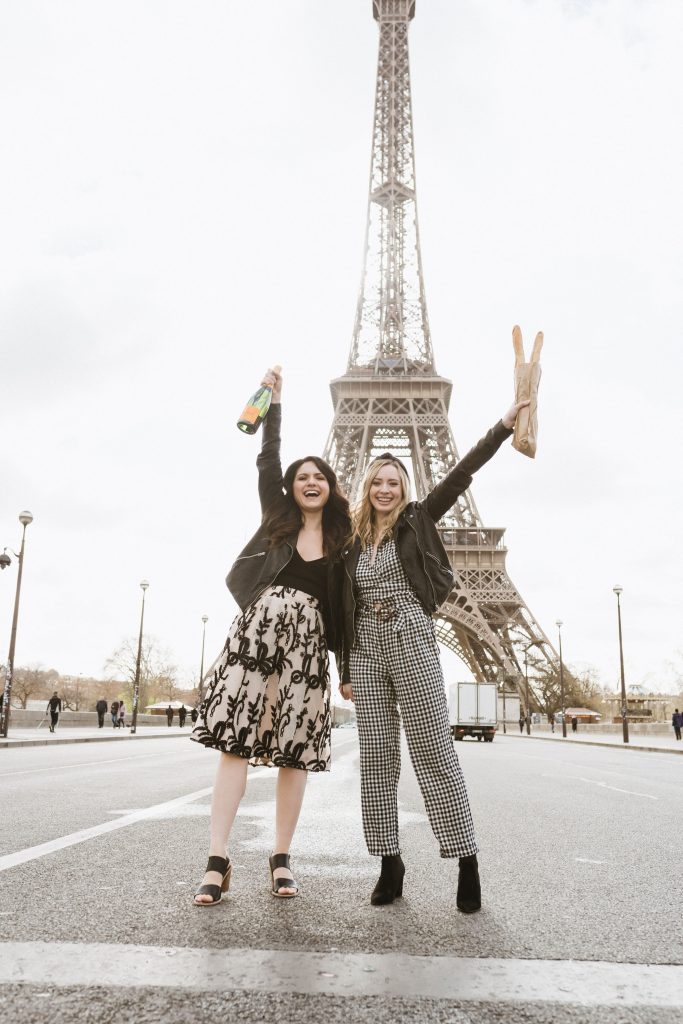 I've been lucky enough to visit Paris 5 times in the past 5 years. And every single trip has been more magical than the last! My most recent visit was especially fun because it was with my best friend and fellow food blogger, Tessa from Handle the Heat! Both of us had previously visited Paris before, so we decided to skip a lot of the touristy things (except the Eiffel!) and focus on our one true love: EATING!
Where to Eat in Paris
While dining out in Paris can be a delightful experience… it can also be expensive and overwhelming! So I wanted to create this guide to help you take out some of the guesswork. I've also included some notes on reservations, getting around, and how to burn it all off 😉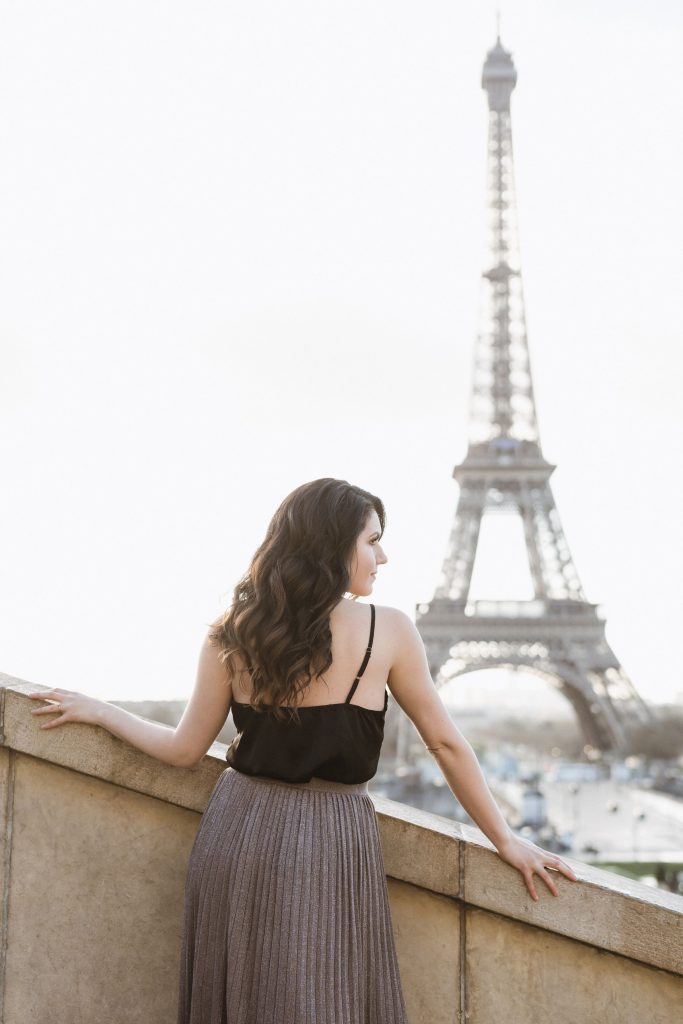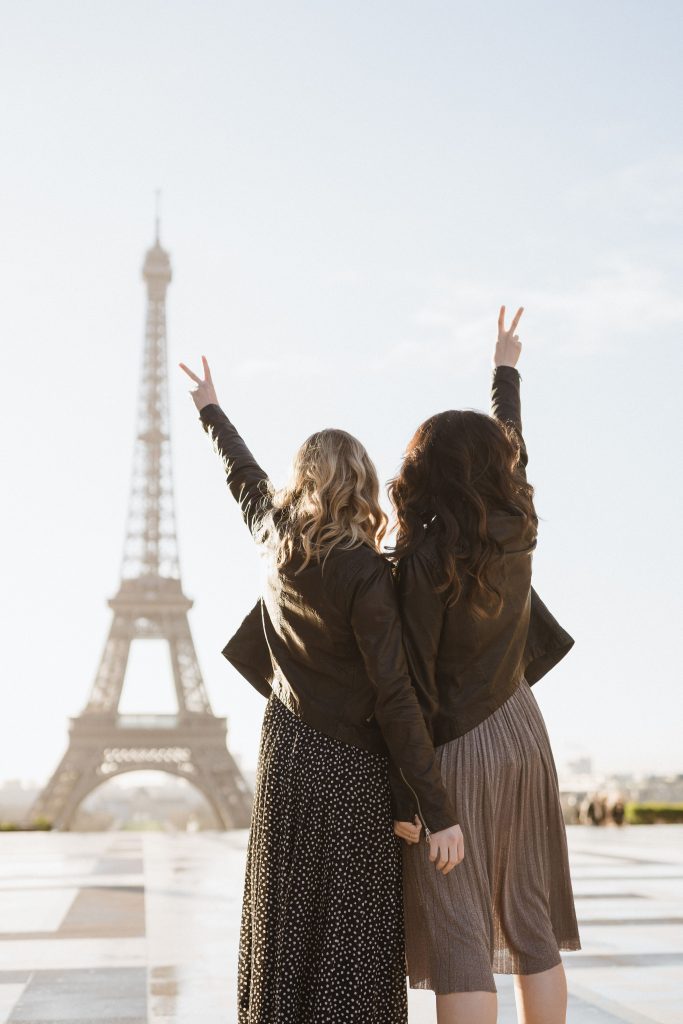 Do I really Need a Reservation?
Below is my go-to guide for where to eat in Paris! But before we dive in, I want to stress one thing: MAKE A RESERVATION! Because unless the restaurant specifies that you don't need one, you most likely do. I've been turned away from countless restaurants because I didn't make a reservation in advance. Unfortunately many restaurants don't accept reservations via email, and require advance notice so they can "approve the reservation", so I suggest calling at least 24 hours in advance. But for many of the higher-end restaurants, you may need to book weeks or even months in advance. I've added notes on this below, but it's something to keep in mind. There's really nothing worse than getting all dolled up for a big night out only to get denied because you didn't plan ahead.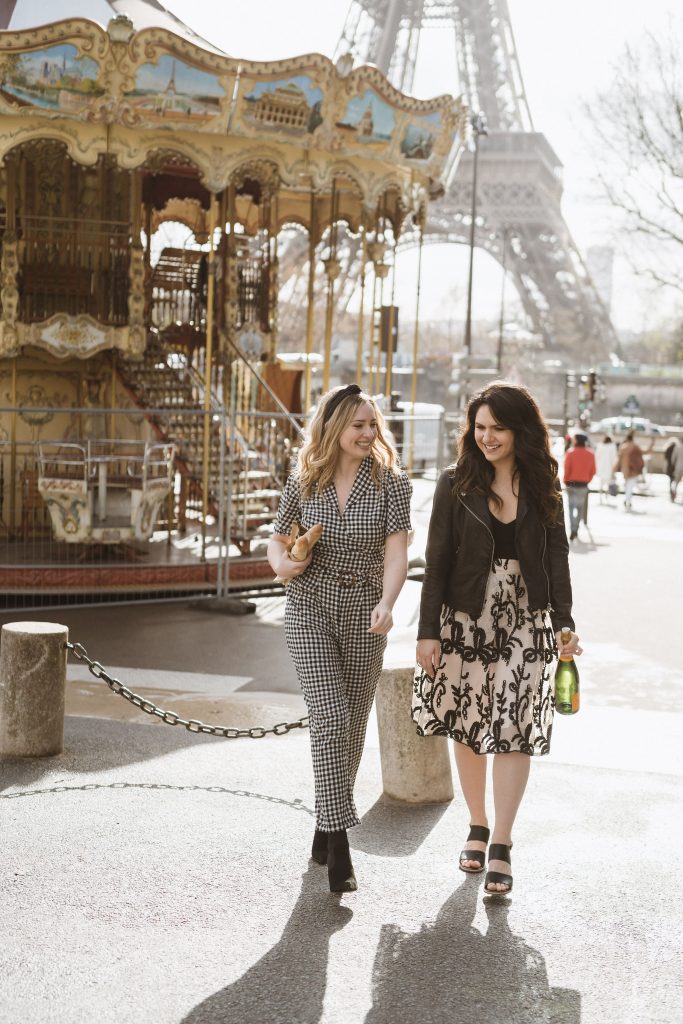 Practical Information for Dining in Paris
While most restaurant professionals speak English, it's politie to begin any interaction with a cheerful "bonjour" or "bonsoir".
This takes very little effort, and generally gets things off on the right foot. If you find yourself in a situation where the person you're trying to communicate with doesn't understand English, don't fret! These things typically have a way of working themselves out. Especially if you keep your cool, smile, and have a sense of humor.
Don't buy into the stereotype that the French are rude!
That being said, you are in a different country, so if someone rubs you the wrong way, it's typically best just to laugh and move on. There's no point in letting one person's bad attitude ruin your trip. There are nice and rude people everywhere! And in my experience, there are far more kind souls than sour ones.
If you don't know what something is on a menu, ask before ordering!
Seriously! I can't tell you how many times I almost accidentally ordered cow brain or blood sausage. The French are very creative with ingredients, and it's better to ask in advance than be left with something you're not going to eat.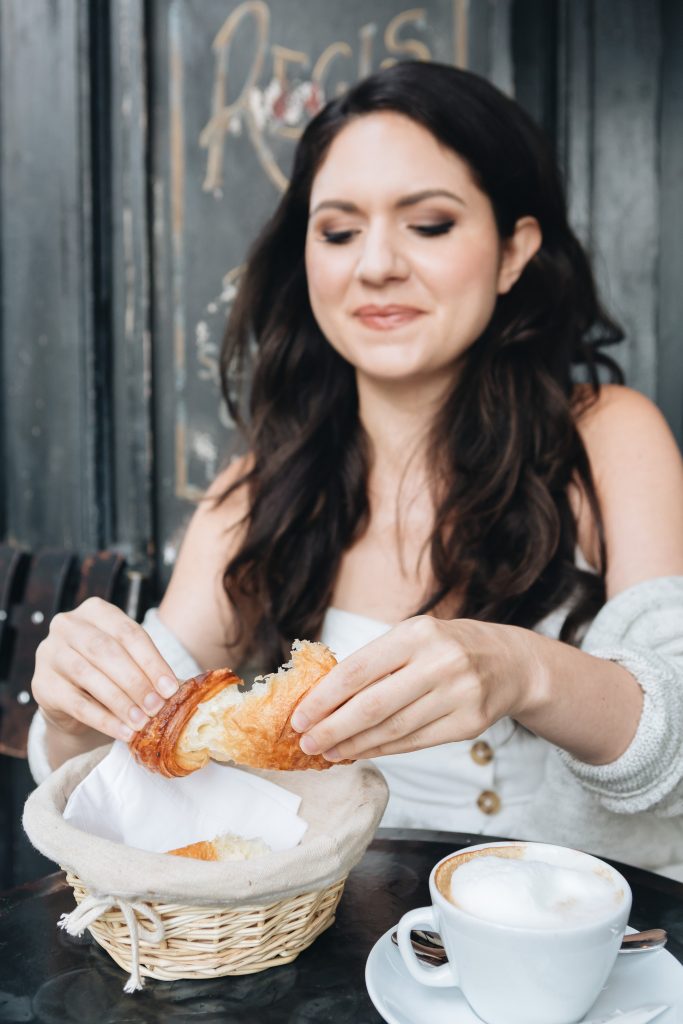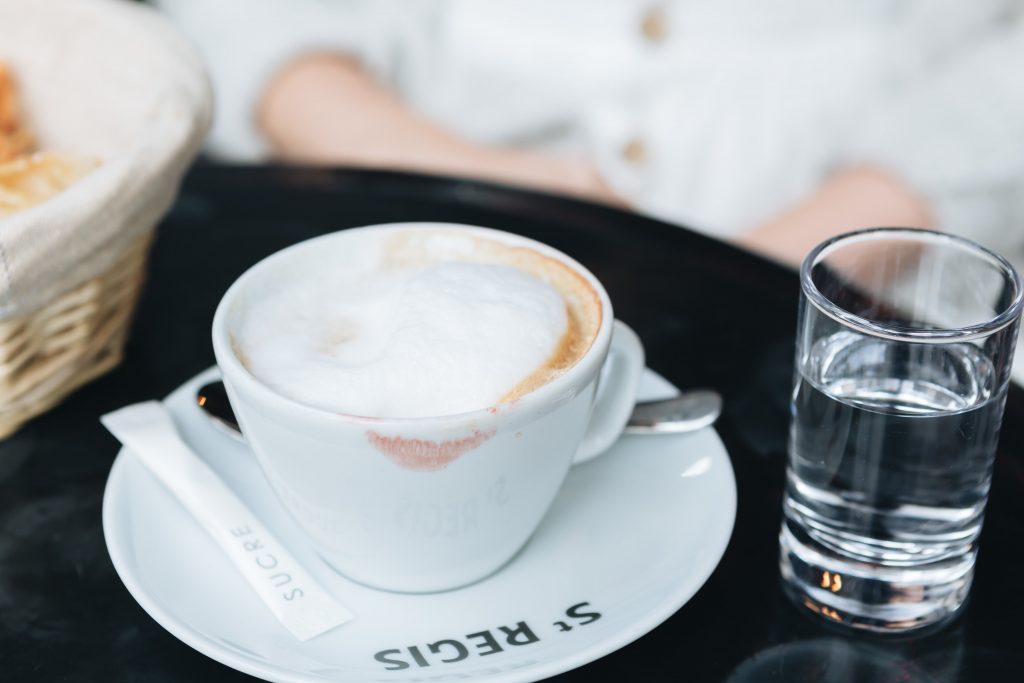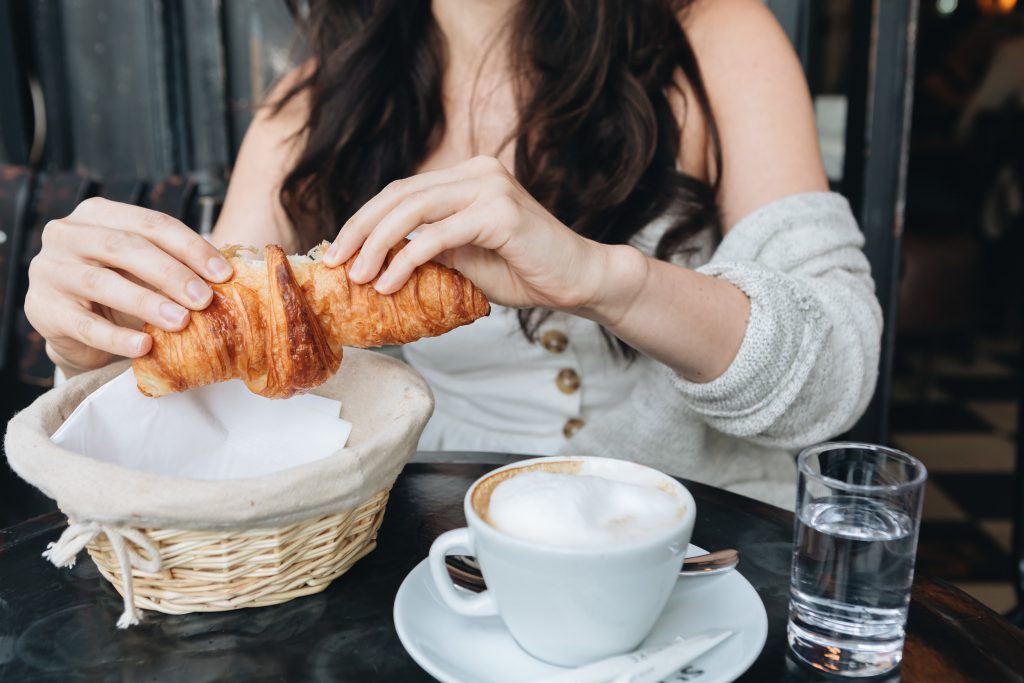 In general, servers in Paris don't "check-in" on tables.
So don't be surprised if your server doesn't come over to ask niceties like "did everything come out, OK?" or "how are you enjoying everything?". If you need anything, including your check, politely flag down your server. Otherwise you may be left waiting a long time.
Don't except spacious seating or a quiet atmosphere.
Most restaurants in Paris are teeny-tiny with small chairs that are tightly packed together. This creates a lively – and sometimes very loud – atmosphere. Lean into it!
In French culture, meals are savored, not sped through.
So the service is slower paced and unrushed. If your food is taking a little longer than you're used to, please know this is normal. And does not indicate bad service or an overwhelmed kitchen.
Tipping in Paris is not an obligation.
However we typically leave between 10% and 15% for exceptional service. At bars or cafes, we'll leave any change we have on the table.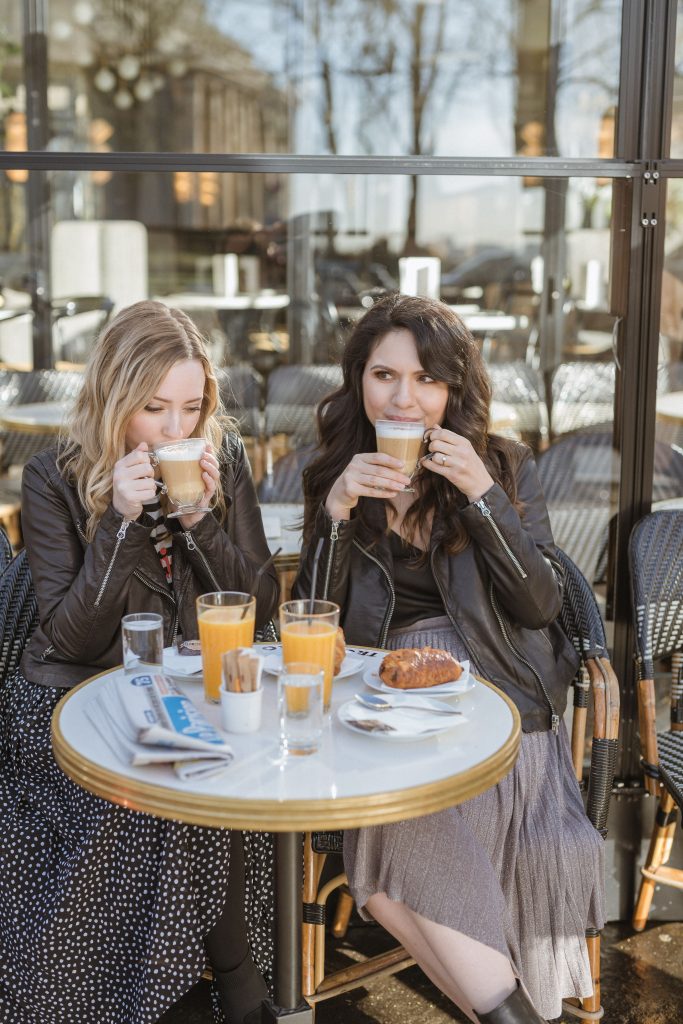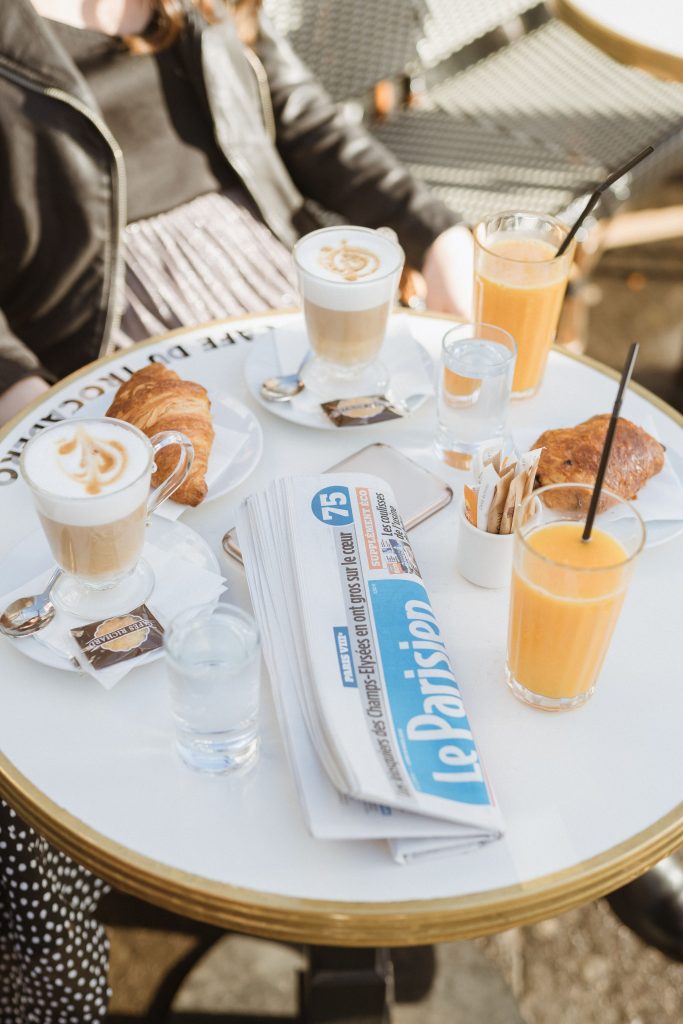 Breakfast
Hands down my FAVORITE breakfast spot in Paris! Get the waffles… and the smoked salmon with eggs… and a croissant! They don't accept reservations, but we've never waited longer than 5 minutes for a table. Or grab a seat at the bar!
You go for the crêpes!!! If you're going with a group, order a variety and share. The sweet crêpes are basically dessert for breakfast, so I suggest ordering one or two savory varieties to balance things out. Like most establishments in Paris, this place is TINY! And almost always packed. So get there early or be prepared to wait. Serves lunch and dinner, too!
Tons of vegan options! We eat here when we need to "reset" our diets. Lots of healthy options like smoothies and cold-pressed juices. You can also go for lunch!
Where you go to get your avocado toast fix! They also have incredible coffee and pastries. We LOVE their carrot cake. You will most likely wait for a table. But you can grab a coffee and enjoy people watching while you wait! There are worse things.
The bacon, cheddar, and egg muffin hit the SPOT! They also do lunch. The reuben sandwich is epic!!! You can get it delivered via Uber Eats if you're feeling lazy 😉
This SUPER cute coffee and tea spot serves small breakfast bites like ricotta toast, granola with yogurt, and baked goods. Very "instagramable".
Three words: SWEET POTATO WAFFLES! Top it with bacon, eggs, and guacamole because why not?!? This restaurant boasts plenty of delicious gluten free/dairy free options.
Get here early so you can snag a table outside! Order a croissant and a flat white and enjoy people watching!
Lunch
Cute "typical French" bistro. We had very friendly service. Not fancy.
Tacos and margs. Very young/hip and VERY small.
We ate here on a whim and it ended up being one of the best meals of our entire trip! The service was beyond friendly and the food was epic. It's super casual in appearance (it's part of a covered outdoor market) but the chef has a Michelin star. We had razor clams, escargot, mussels, asparagus, lava cake, and wine for 100 euros… so pretty affordable, too.
Casual shawarma/falafel joint. In my opinion, one of the best falafels in the world! Sometimes there's a long line, but it goes fast! A great cheap lunch option.
Grab an outdoor table, order charcuterie and a bottle of wine, and thank me later 😉
American comfort food! Burgers and beer here are AMAZING. Multiple locations, and usually you don't need a res!
Order the whole roasted cauliflower! Trust me. No reservations and no table service.
PIZZA! Although my last experience here was disappointing (we waited over an hour for our pizza…) I'm including this because my three previous visits were fantastic. And it's not easy finding good pizza in Paris. A must try if you're craving some za on your trip!
We love popping in here for a fresh squeezed carrot juice (or a glass of champagne) and a quick bite! Nothing life changing, but one of the better sit-down options in the area.
Weather permitting, grab a table outside! Amazing organic wine selection. And my favorite french onion soup in Paris!
Tessa and I were lucky enough to get a private tour of this MASSIVE building last time we were in Paris and it was a food lovers paradise! It's a 3 story building that's bustling with a variety of prepared food stations as well as a grocery store on the basement level. Oh, and did I mention the 3rd floor is a WINE CAVE?! You could easily spend an entire afternoon exploring and eating your way through this impressive establishment. It's definitely worth checking out, especially on a cold or rainy day.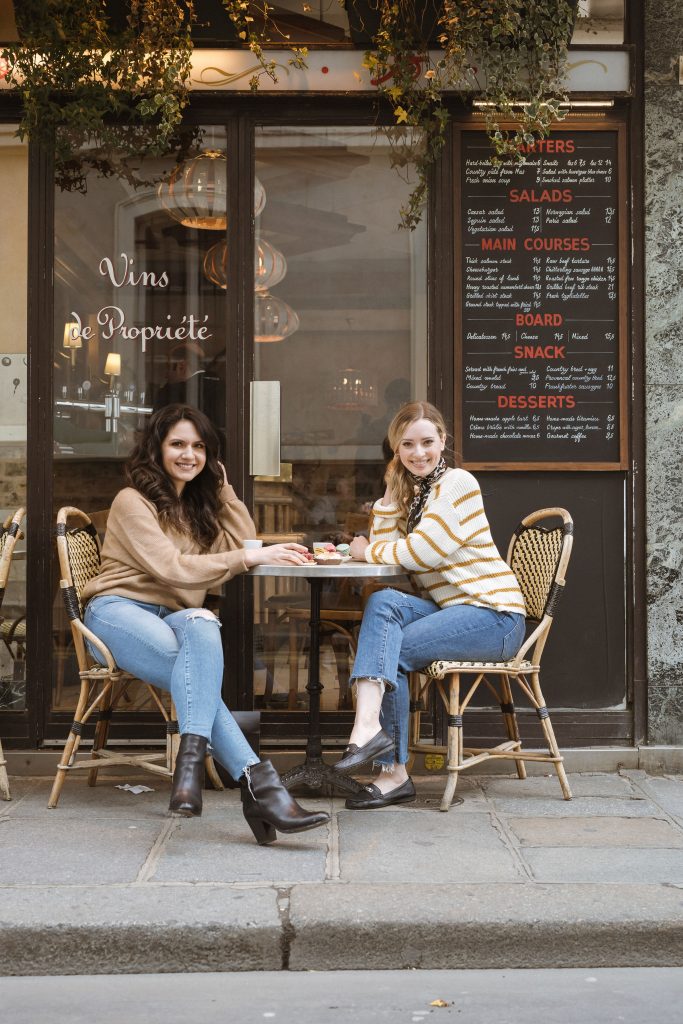 Dinner & Romantic Restaurants worth the Splurge
We eat here EVERY SINGLE TIME we're in Paris. The pasta is divine! If they have prawns on the menu, do yourself a favor and order them! Be sure to make a reservation, because this place is TINY! Although the staff is super sweet and we've been able to wiggle our way in without one on occasion.
This bistro holds a very special place in my heart because it's the first restaurant we ate at on my first trip to Paris. The salad with the goat cheese is divine! The french onion soup will warm your bones, belly, and soul on a cold Winter night. And the Grand Marnier Crêpe will cure your sweet tooth! Friendly service, albeit their English is a little rusty. We had fun with the servers, despite the language barrier!
Nestled deep inside the Ritz Carlton, this is our favorite bar in Paris. And possibly my favorite bar in the world! It's glamorous and romantic… and very expensive! But the cocktails are strong, stunning, and for women, come with a rose in the glass. There's almost always a wait to get a seat. They serve little bites, but not a full on dinner, so make plans to eat before or after.
We've love going here for oysters and cocktails at the bar! This place gets packed, so if you want to eat a full dinner, make sure you make a res.
Definitely one of the most unique dining experiences in Paris! Upon entering we were greeted with shots lol. And then lead through a random door that's located in the main dining room. It felt like we were heading into Narnia! The main dining room has a massive tree in the middle of it, and the room itself is flamboyantly decorated with twinkle lights, oranges, and colorful photos. It's a FUN place. To be completely honest, the food and drinks were just OK. A solid B+. But the ambiance and fun waitstaff made this place really stand out! I'll definitely go back again!
Easily the BEST meal of our entire trip. Tessa and I always accidentally end up booking an ultra romantic restaurant when we travel together… and this place was just that! It's definitely a splurge, but it was worth it. The decor is sleek and chic! The servers were so personable yet professional! And our table had the most incredible view of the Eiffel Tower. But the best part? Everything we ordered was absolutely delicious! I can't wait to take my husband here on our next trip!
This place was a bit tricky to locate, so be sure to leave a little early, so you're not late for your reservation.  
My husband (then boyfriend) and I had an EPIC dinner here! It is prix fixe (and very pricey), but it's more than just a meal, it's a memory! They started the meal with mini maple bacon scones that I seriously need to recreate! If you're a wine lover, spring for the wine pairings. A good choice for a special occasion meal!
An adorable French bistro with super friendly service! Their seafood is always super fresh. And their chocolate cake is to die for!
Another special occasion restaurant! We save all of our pennies to eat here and it's always worth it! The decor is clean and chic. And the food is adventurous and flavorful. Like Frenchie, this is a fixed menu, so it's not for everyone.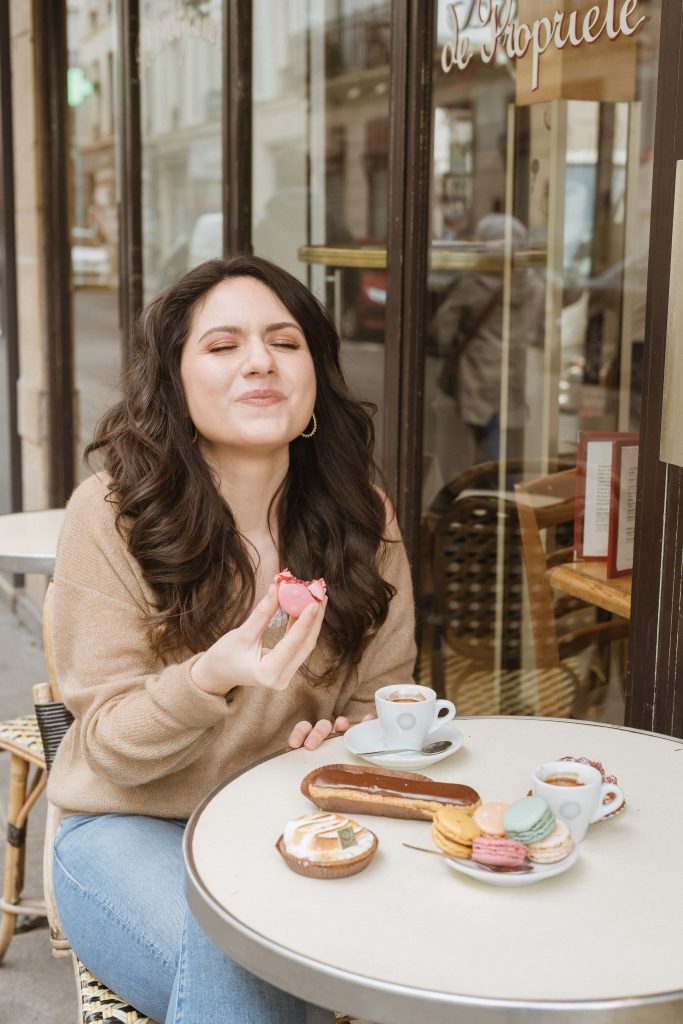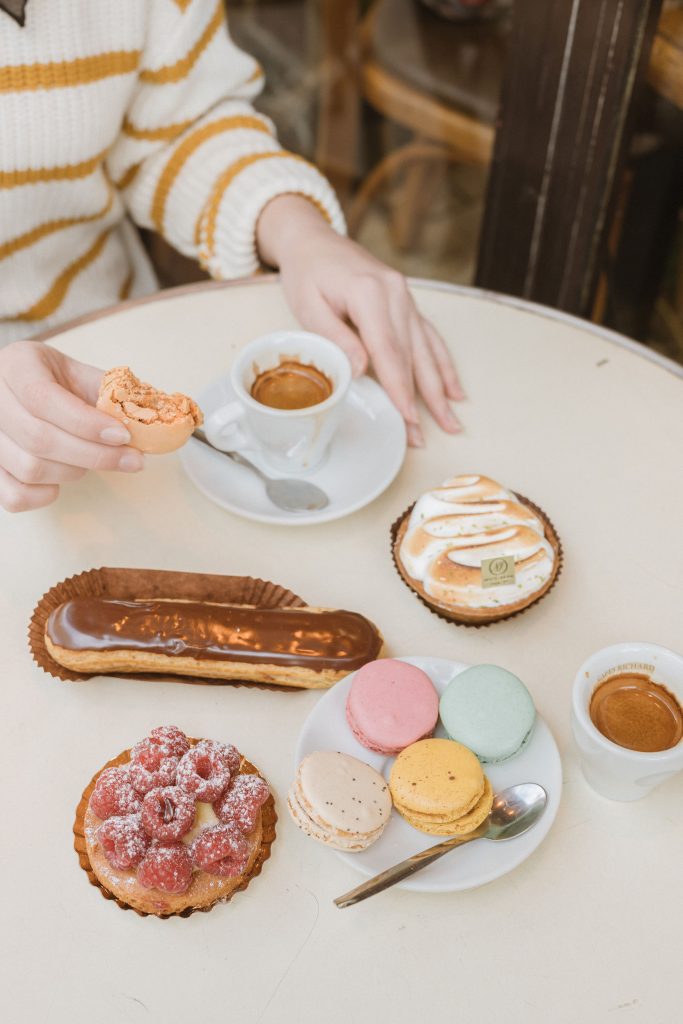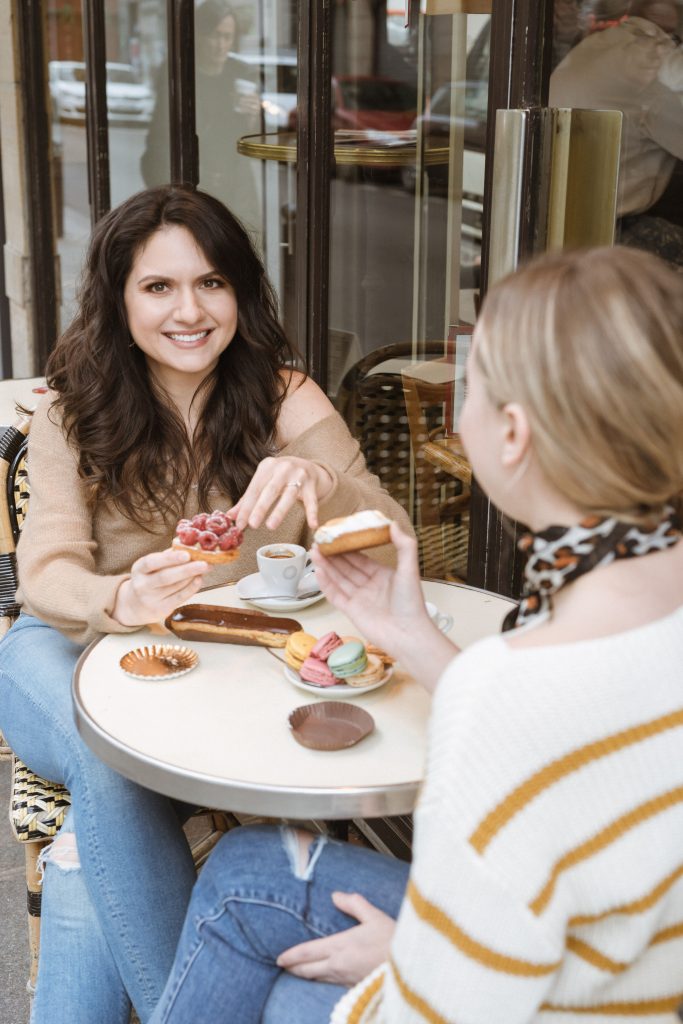 Pâtisseries, Boulangeries, and Sweet Shops
This tiny little boulangerie is a MUST visit for any carb lover!!! Tessa and I swiped up a pistachio escargot, croissants, and a baguette to share. I'm still dreaming about them!
Everyone knows Laduree by now, but it's still worth listing! I always stop by and grab a few of their famed macarons. They're a delicious snack and let's be real… they make a great Instagram photo 😉
A must visit for all of my fellow chocoholics! Heaven on earth!
Full disclosure, their eclairs are much prettier than they taste. That being said, the lemon and chocolate were not bad! I would only suggest this place if you're really dying to get a gorgeous eclair shot for the gram. Otherwise, save your $$$ and try Tessa's Chocolate Eclair recipe instead.
This adorable shop sells Choux à la crème (profiteroles) in almost every flavor you can imagine!
Similar to Laduree, you can find locations of Pierre Herme peppered all over Paris. Famous for their macarons, but you'll also find them selling pastries, cakes, chocolate, and gifts!
If you love chocolate, do yourself a favor and head here ASAP! Although they're known for their chocolate, I'm a huge fan of their soft caramels, and always bring a few packages home with me.
The cutest little patisserie! Tessa and I bought a few heart shaped cookies from here (mainly because they were cute… #basic) and they ended up being one of our favorite treats from the trip! I can't wait to go back and try out some more items!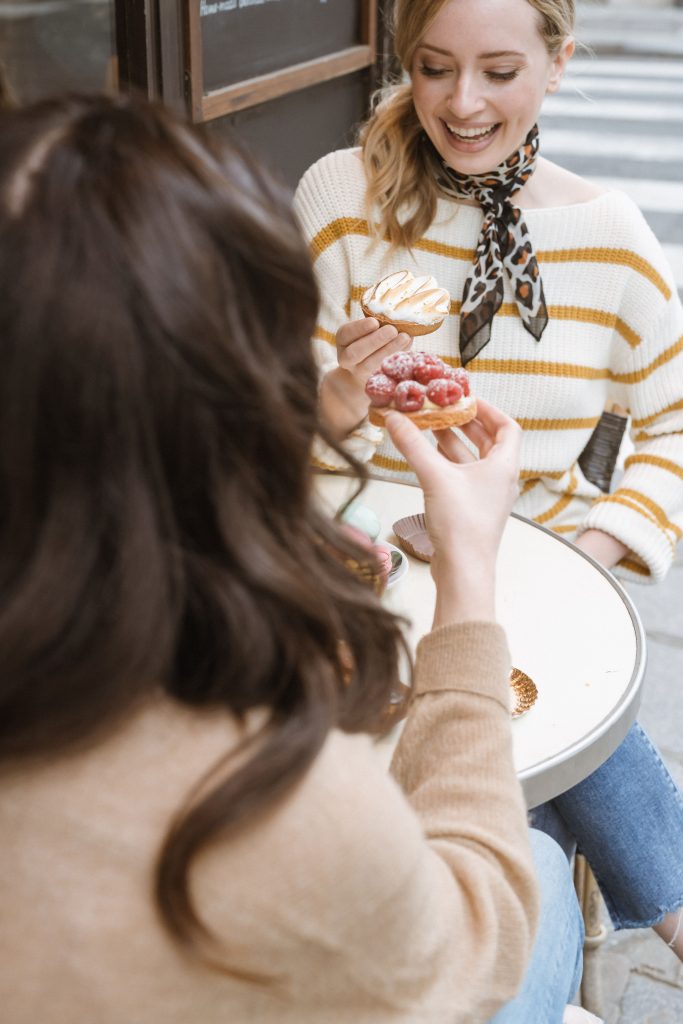 Getting around in Paris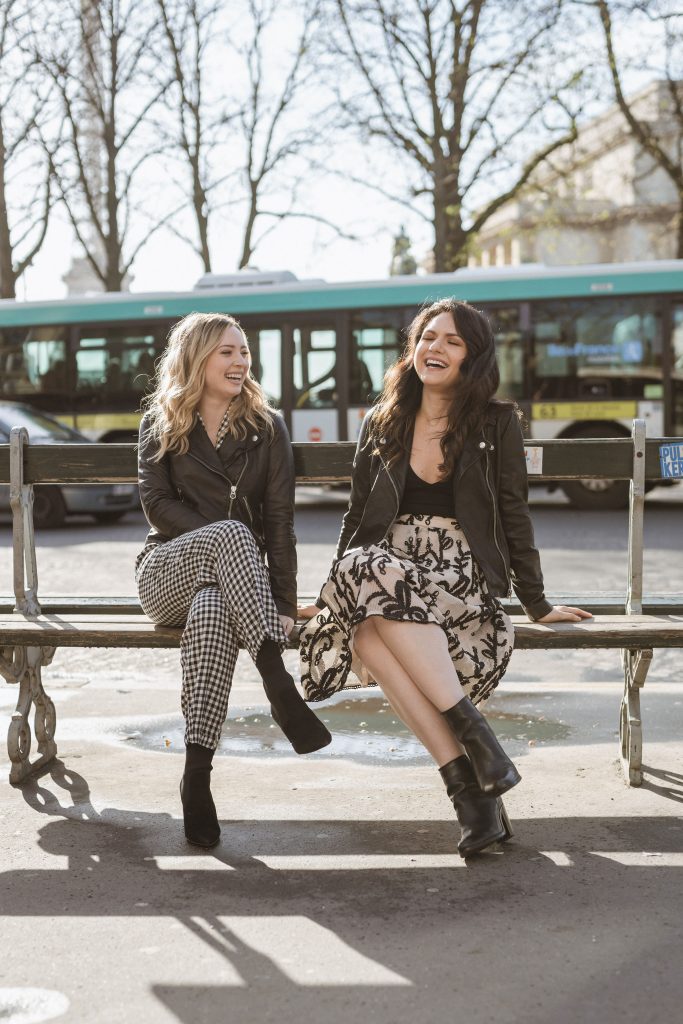 Now that you have an idea of where you're eating on your Parisian vacation, you're going to need a way to get there! Here are the 3 main ways of getting around in Paris:
Taxi or Uber. Although I use uber almost exclusively in the US, I've come to prefer taxis in Paris.
Metro! Honestly, the metro system is super easy and amazing in Paris! I don't use it as much as I should. If you're up for an adventure, throw some money on a metro card and enjoy zipping around town like a local.
Walking! By far my favorite method of transportation. Paris is a pleasure to walk through! My husband and I typically log 10 to 15 miles a day while we're in Paris. It's a great way to see the city, burn some calories, and save some $$$. You could also rent a bicycle or scooter and ride around the city!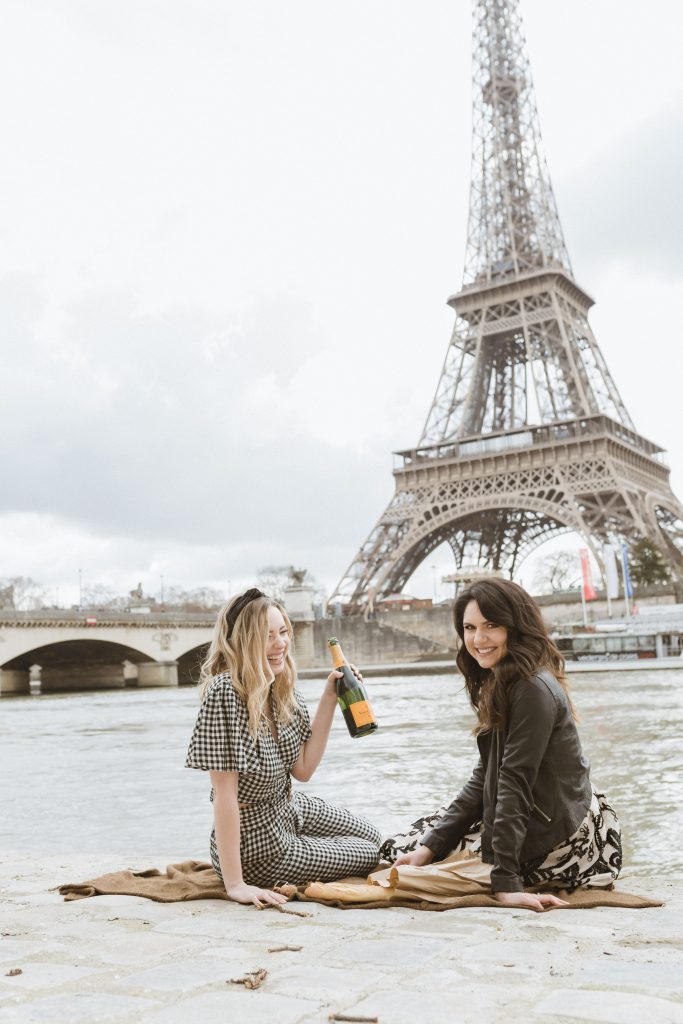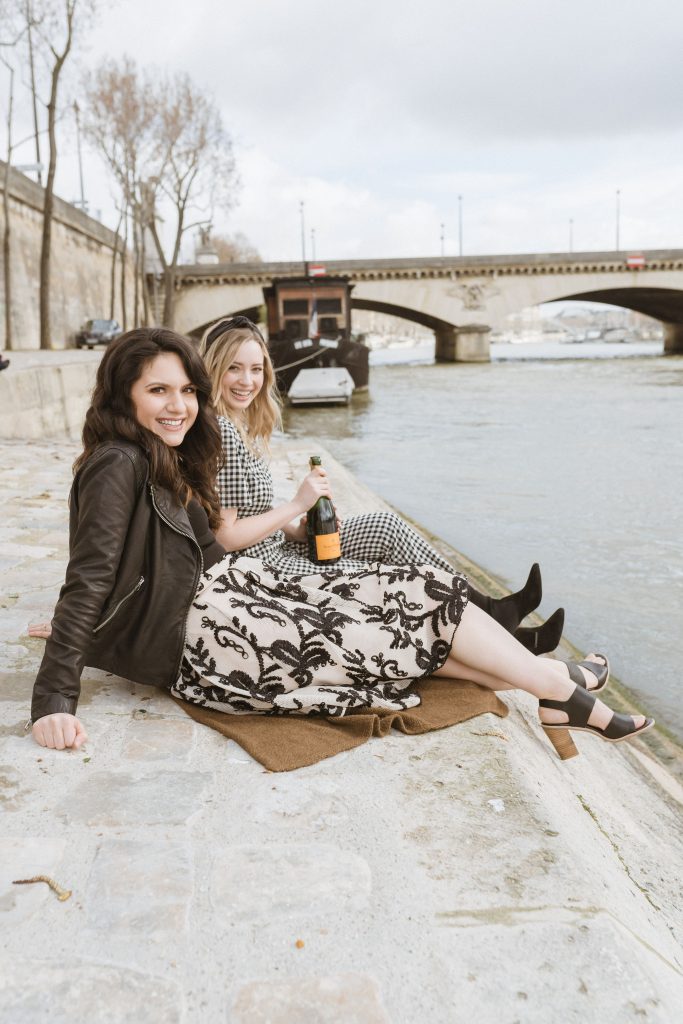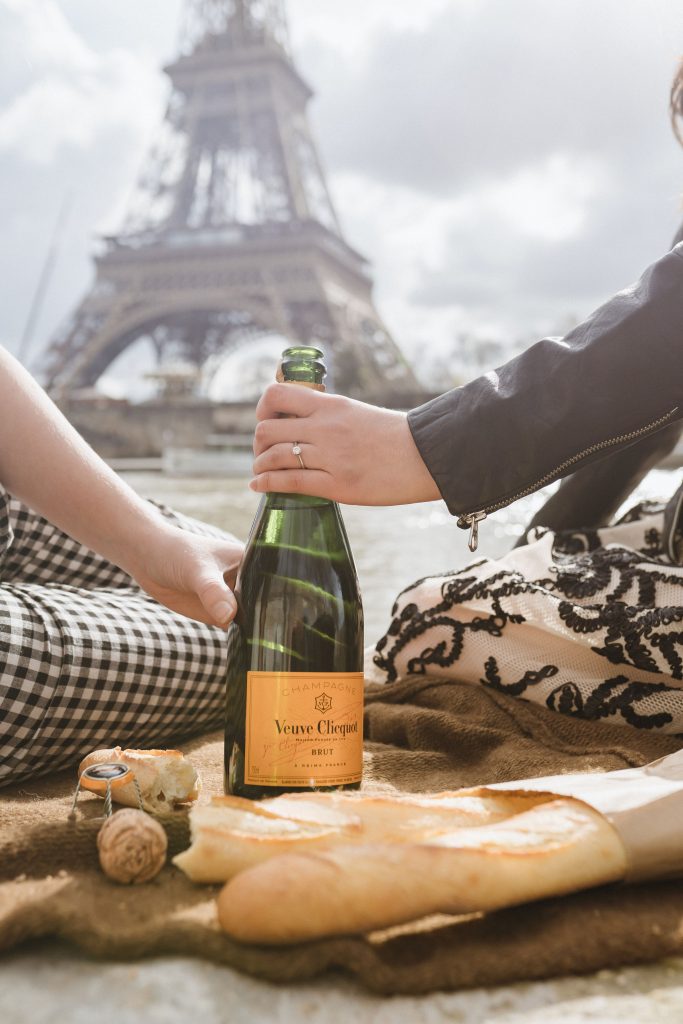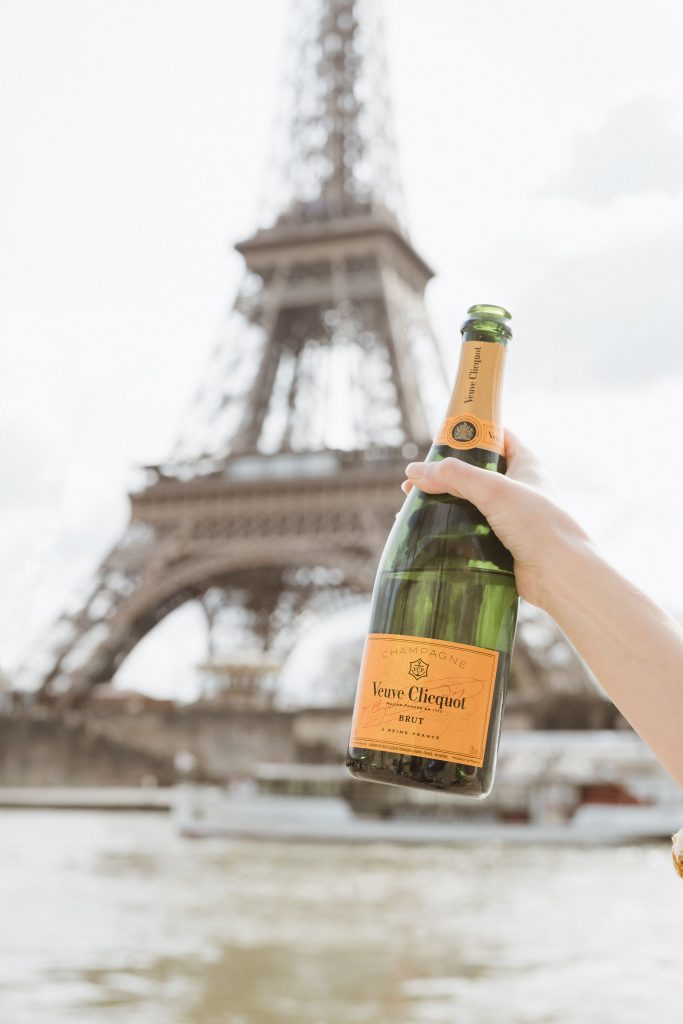 Sightseeing
I must confess I'm not into super touristy activities and my tolerance for lines and museums is shamefully low. That being said, here are a few of my favorite sightseeing activities to do in Paris!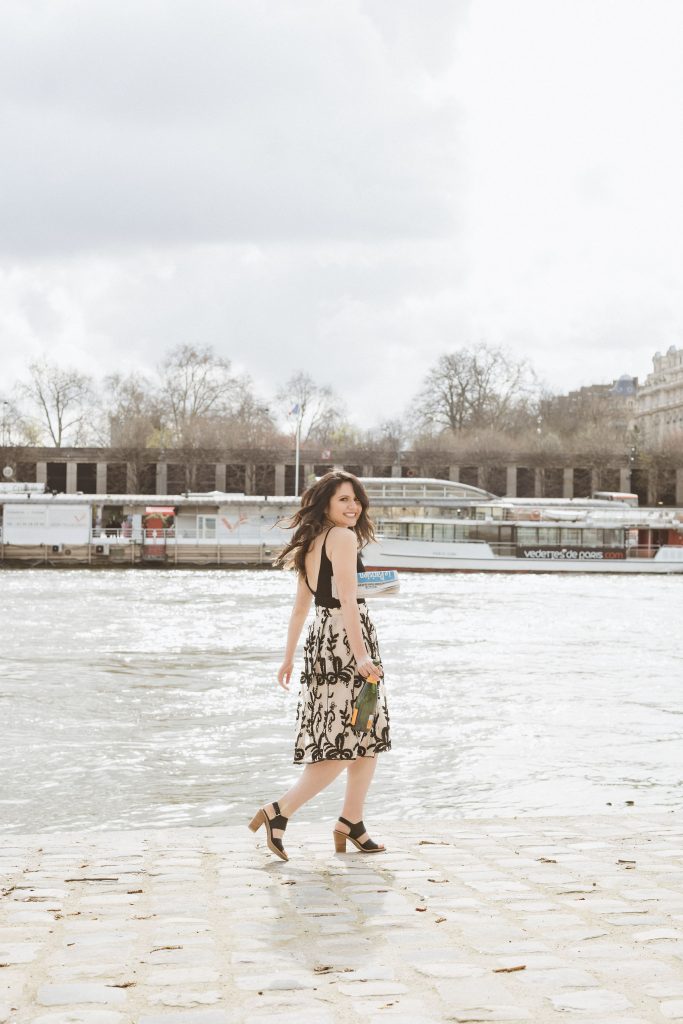 Walk around Montmartre: This is one of the most touristy neighborhoods in Paris but I go there EVERY SINGLE TIME I VISIT. It's romantic, charming, and utterly beautiful! A rush of happiness fills me as I walk around the cobblestone streets. Definitely worth it.
Spend a day in Le Marais:  AKA the 4th arrondissement AKA my favorite neighborhood in Paris. This trendy neighborhood is packed with shops, restaurants, parks, bars, cafes… basically everything you could ever want or need and more!
Visit the Seine: As you can see from the photos, Tessa and I took a bottle of champagne and a few baguettes and laughed the afternoon away! Not a bad way to spend a Wednesday! If you plan your picnic spot correctly, you can even score a great view of the Eiffel!
Eiffel Tower: No matter what time of year you visit Paris, this is a must! When the weather is nice, My husband and I love to grab wine, bread, and cheese and sit on the grass and take in the view. When it's colder, we prefer finding a cozy and warm cafe to sit at and admire it from afar. And if you've never seen it twinkle… well, you're in for a treat!!!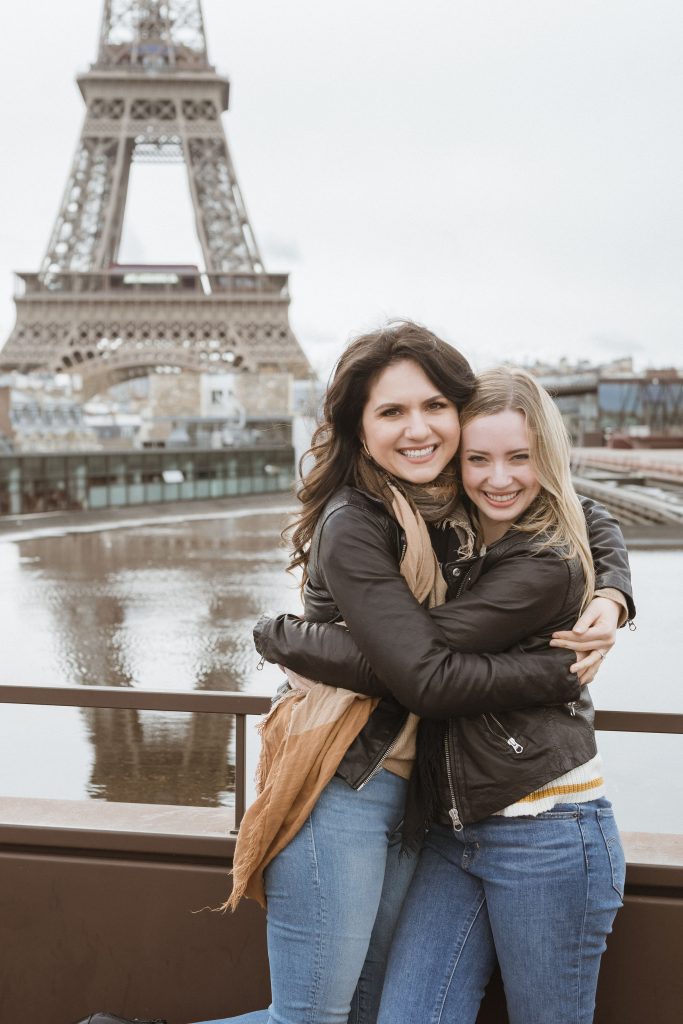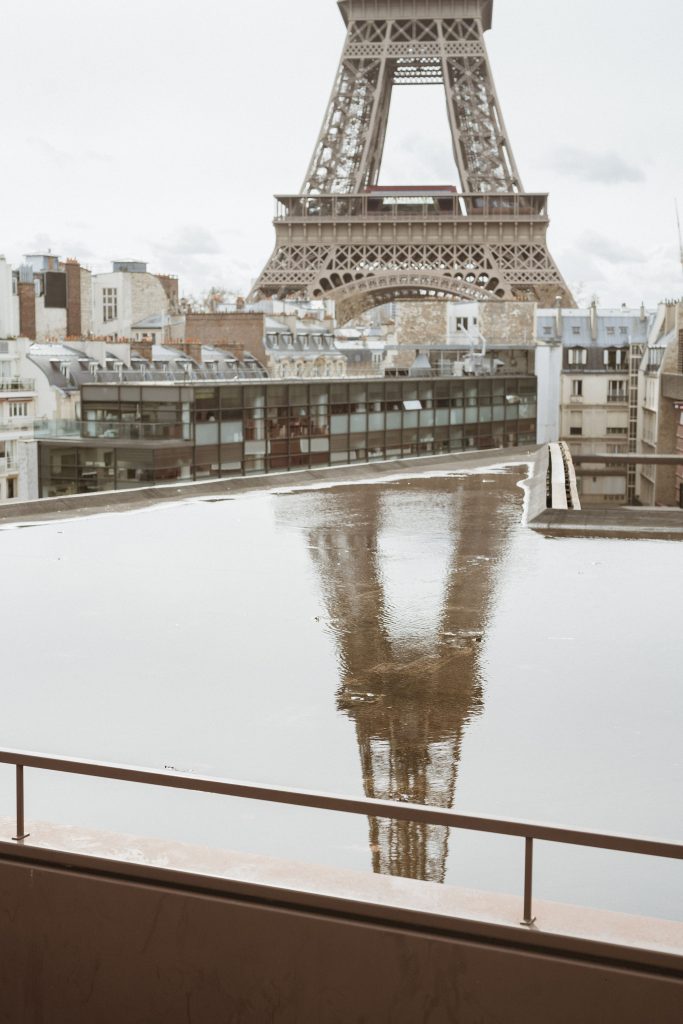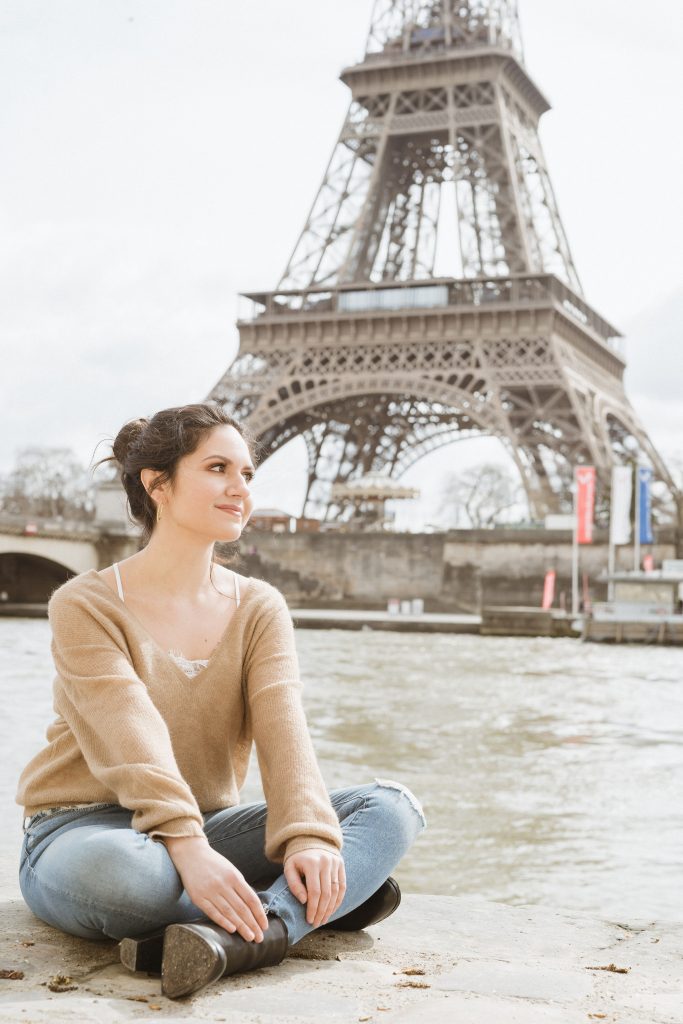 Notre Dame: I was lucky enough to visit Notre Dame before the devastating fire that happened earlier this year. Although it's not the same, I still suggest visiting that area! There's so much history and lots of cute shops to pop in.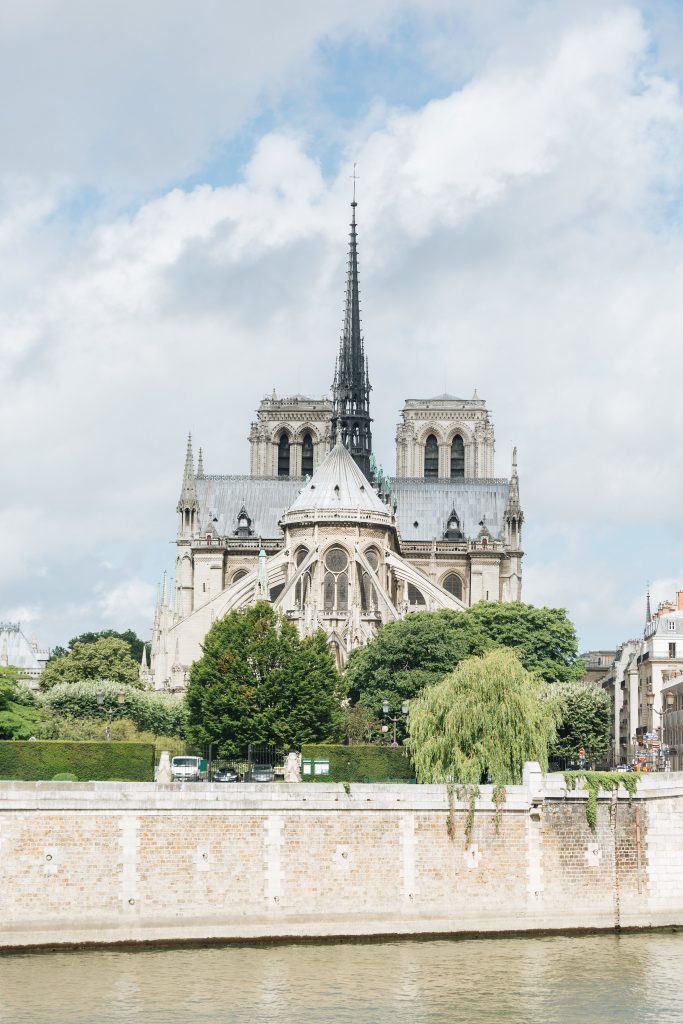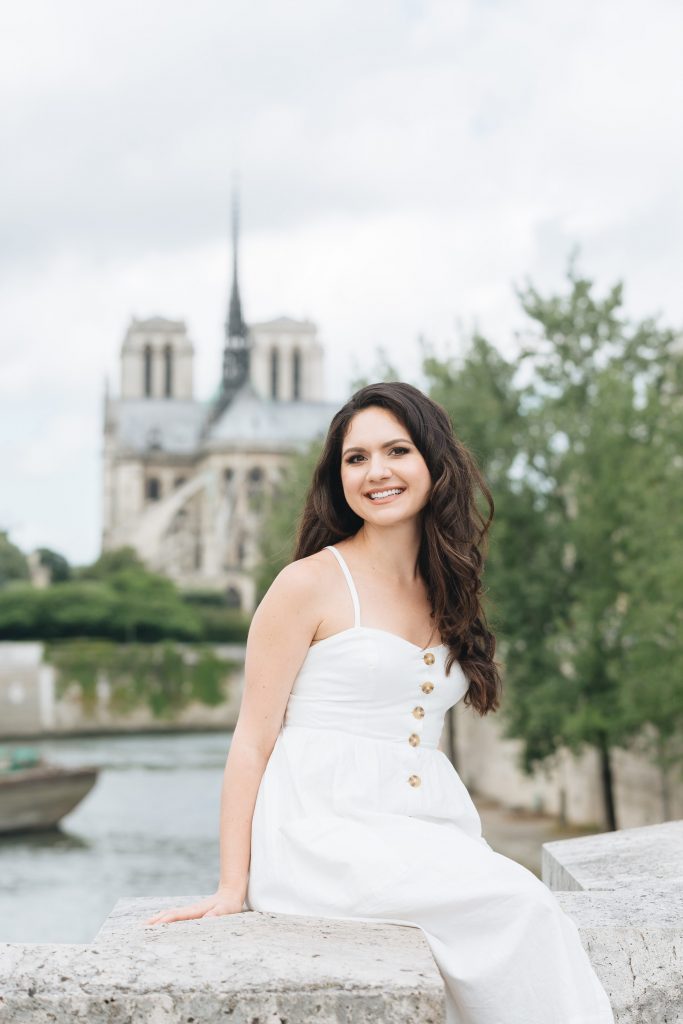 Did I miss anything?! Let me know if you have any tips on eating in Paris in the comments below!
Photos by the INCREDIBLE Anastasia Abramova-Guendel