I woke up in such a funk today. Is it any surprise to see chocolate and cookies combined? I mean… it's almost an unwritten law when my heart's sinking fast.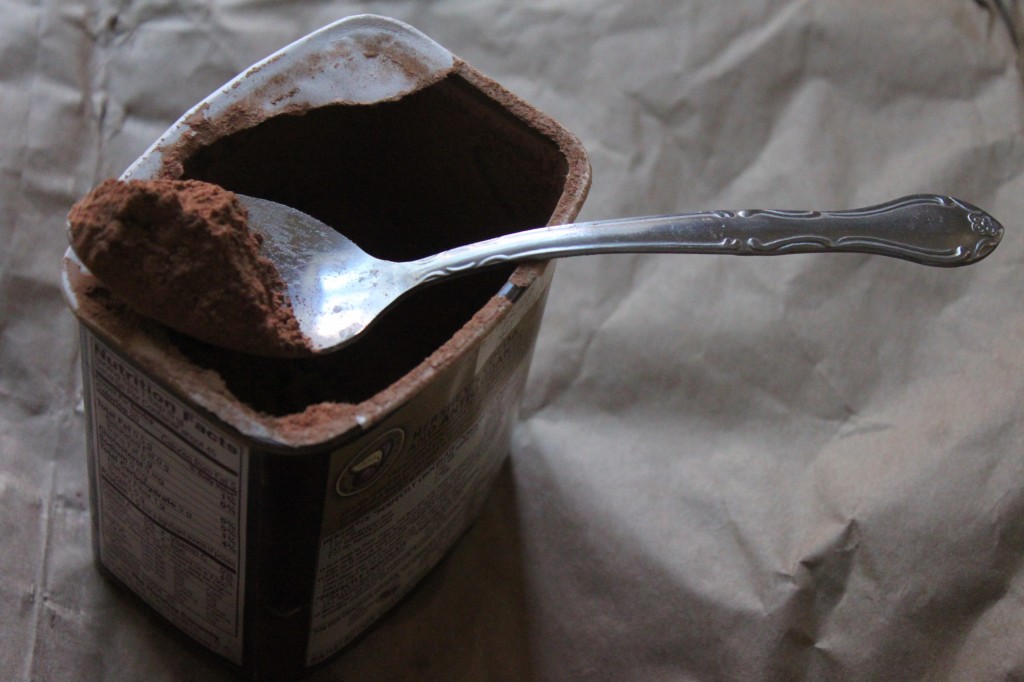 I don't know who was tugging my mood strings today, but hoo-boy… I've been in a major snarl face mood. And really: I have no damn reason to be crying. I'm making it in one of the hardest cities to be making it, I'm young, healthy, and most importantly – I have YOU (!!!) and this blog.
Truth: I'm so so lucky. I need to knock it off! I'm knocking it off – Promise… ok… i'm trying at least. deal?
Sometimes I just can't help feeling like something's …missing. Someone's missing.
Because really, you never feel too cute alone on a Saturday night with a bottle of bourbon and a plate of cookies as your only company. Not that I have any issues with bourbon and cookies – they rock.
After a few hours of woe is me mentality, I called the only woman who could slap some sense into me: My Mama Bear, of course.
So I had the whole 45 minute "I just don't understand why – blah blah he doesn't love me blah blah blah" talk with the Mama – i'll spare you that mess! Seriously. But after a good chat, and a good cry, the only natural next step was a good batch of cookies.
They had to be chocolate cookies for a very good reason: I wanted chocolate cookies. And sometimes that reason just has to be good enough. I made the cookies, and ate some. Took a nap, and ate some more. Starting drinking a little bourbon… and well… here we are: me, you, and the cookies. Oh… the cookies! Duh: they're rich, chewy, and completely decadent – do it!
P.S. Thanks for always being here. I think you're the greatest. And i'll always be here for you too, with cookies and with love.
Fudgy Chocolate – Walnut Cookies – François Payard via Food and Wine
Ingredients:
2 3/4 cups walnut halves (9 ounces)
3 cups confectioners' sugar
1/2 cup plus 3 tablespoons unsweetened Dutch-process cocoa powder
1/4 teaspoon salt
4 large egg whites, at room temperature
1 tablespoon pure vanilla extract
Preparation:
Preheat the oven to 350°. Position 2 racks in the upper and lower thirds of the oven. Line 2 large rimmed baking sheets with parchment paper.
Spread the walnut halves on a large rimmed baking sheet and toast in the oven for about 9 minutes, until they are golden and fragrant. Let cool slightly, then transfer the walnut halves to a work surface and finely chop them.
In a large bowl, whisk the confectioners' sugar with the cocoa powder and salt. Whisk in the chopped walnuts. Add the egg whites and vanilla extract and beat just until the batter is moistened (be careful not to overbeat or it will stiffen). Spoon the batter onto the baking sheets in 12 evenly spaced mounds.
Bake the cookies for about 20 minutes, until the tops of the cookies are glossy and lightly cracked and feel firm to the touch; shift the pans from front to back and top to bottom halfway through.
Slide the parchment paper (with the cookies) onto 2 wire racks to cool completely before serving.
MAKE AHEAD The cookies can be stored in an airtight container for up to 3 days.