Grand Marnier Molten Chocolate Cakes are rich, decadent, and so delicious! And you won't believe how easy they are to make!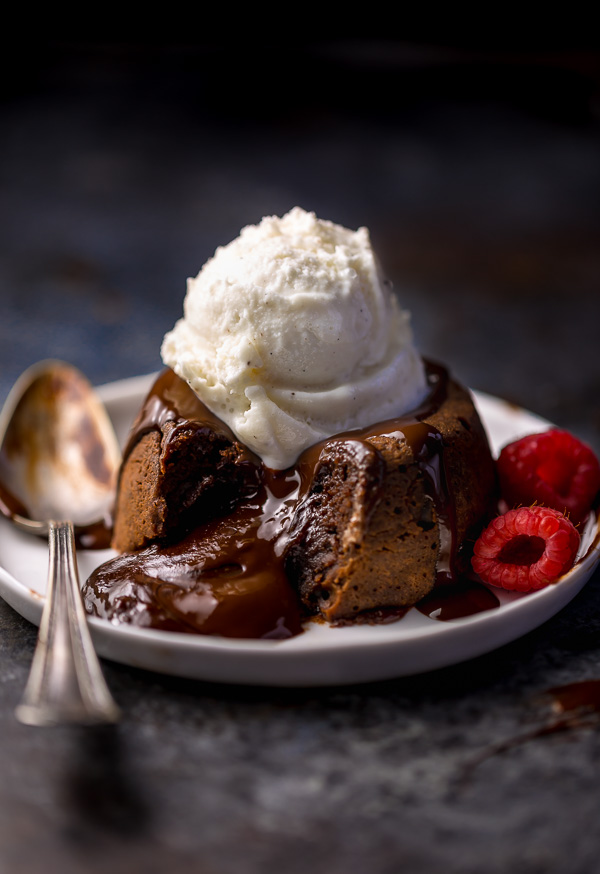 Grand Marnier Chocolate Volcano Cake
My 31st birthday was a few weeks ago and this year I decided to skip the traditional birthday cake and make Grand Marnier Molten Chocolate Cakes instead. After baking the cakes I realized we only had a few tablespoons of Grand Marnier left in the bottle so I made some Grand Marnier Truffles, too. Because you can never have enough chocolate, right?!
BEST DECISIONS EVER!!!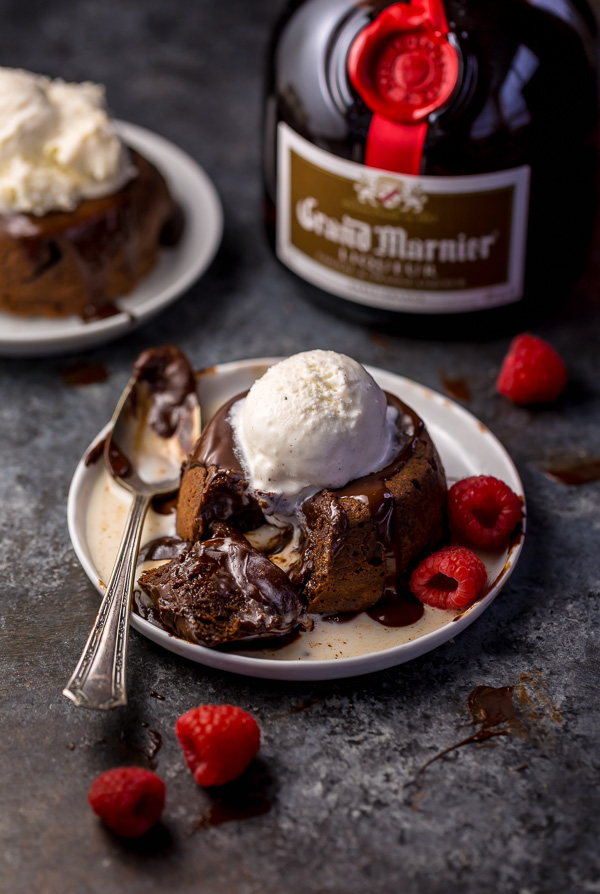 So why did it take me so long to share them with you? Well, it's been a wild and crazy month! We were in Boston the days leading up to my birthday and then on Nantucket Island for my actual birthday celebration. And while we were there… I GOT ENGAGED. If you follow me on Instagram, you probably already know this because I've been blabbing all things wedding over there recently. So I've been on cloud nine planning my dream wedding and creating some wedding inspired desserts for you. I also caught some crazy Summer flu, but I'm on the mend – FINALLY – so here we are. All caught up and ready to eat cake!
More specifically, this gooey and glorious Grand Marnier Chocolate Cake!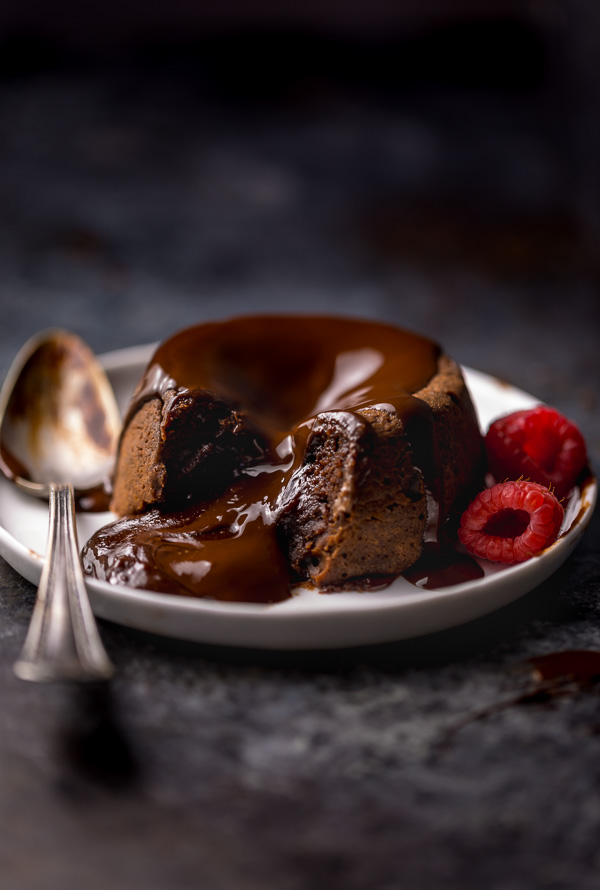 Have you ever made molten chocolate cakes before? Also known as lava cakes.
This was my first rodeo with them and I have to admit I was REALLY nervous. I assumed they would either explode in my oven or stick to the ramekins when I tried to remove them but guess what? Neither of those things happened! And honestly I feel so silly for fearing this recipe because it's so easy. But more importantly: it's so delicious! My soon to be husband couldn't believe I made them in less than an hour. And all of my friends who tried them said they taste a million times better than the ones they're used to eating in fancy restaurants.
Moral of the story? These Grand Marnier Molten Chocolate Cakes are basically foolproof and loved by all!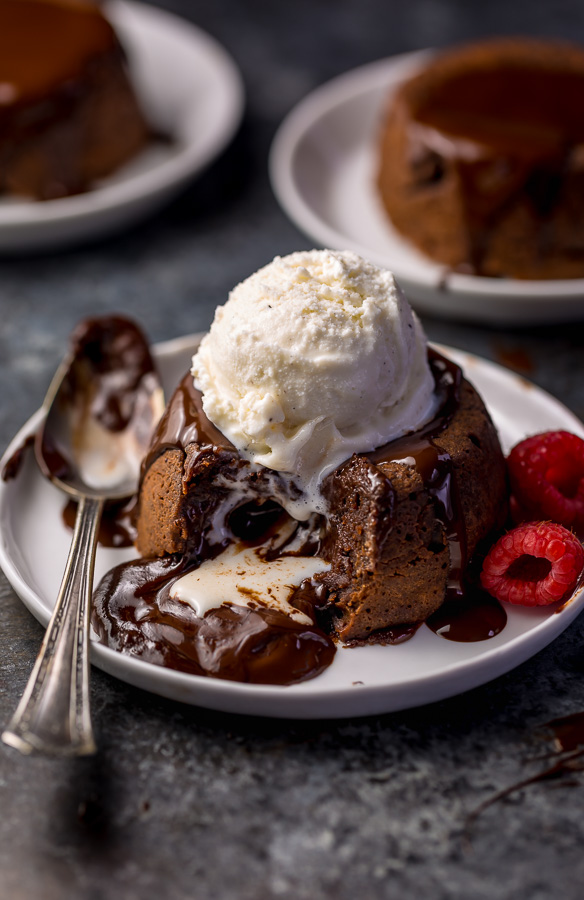 Tips and Tricks for Recipe Success:
Grand Marnier makes this already special dessert extra fancy. And if you're not familiar with Grand Marnier, allow me to introduce you to this delightful orange-flavored liqueur!
Because I have not tested this recipe without the liqueur, I cannot say whether or not it will work without it.
In order to amp up the orange flavor, you'll also need a 1/2 teaspoon of fresh and finely grated orange zest. Feel free to omit this if you're not huge on orange flavor, but personally I love it.
You'll need four 6-ounce oven safe ramekins for this recipe. I use and love these.
Because every oven runs a little differently, you'll want to keep an eye on your cakes as they bake. Pull them out when they've puffed up but are still a little jiggly in the middle.
And finally, be sure to only cool the cakes for exactly one minute before turning them over and removing them from the molds. Otherwise they'll continue cooking and could stick.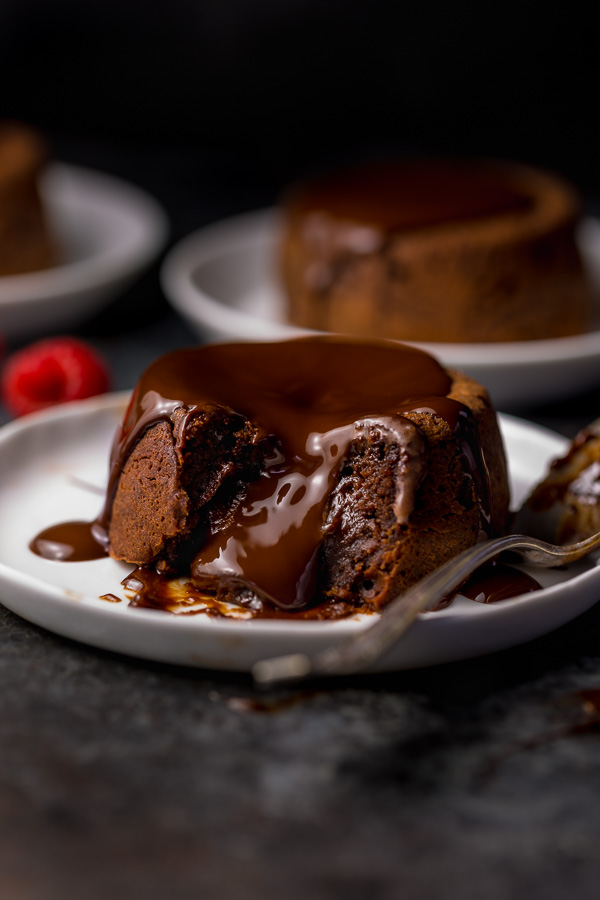 Oh, and I almost forgot to mention the BEST part about this recipe, which is it can be made ahead of time! Up to 12 hours.
So you can make the batter the night before and bake these beauties up for a decadent brunch treat. Or whip the batter up before work, and bake them up as a delightful dessert! No matter what time you bake them, I'm confident you'll love them.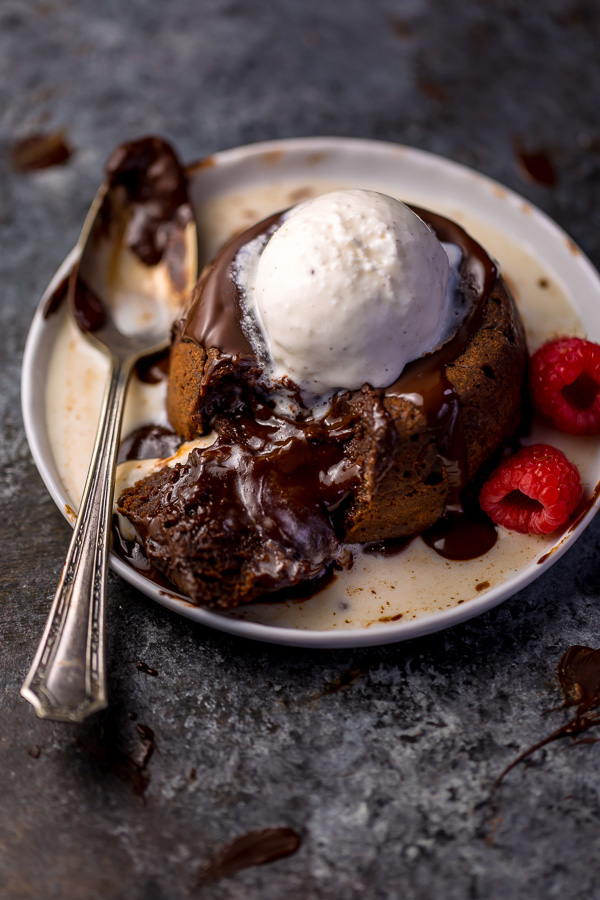 More Chocolate Cake Recipes:
If you try this recipe for Grand Marnier Molten Chocolate Cakes, please let me know what you think! Leave a comment below, and don't forget to snap a pic and tag it #bakerbynature on instagram! Seeing your creations seriously makes my day ♥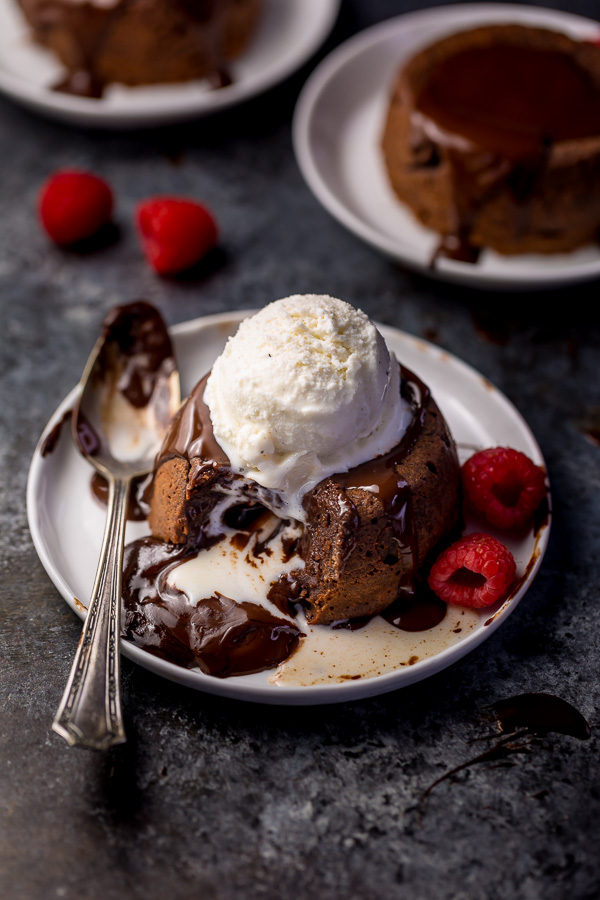 Ingredients
1/2 cup (60 grams) unsalted butter
3.5 ounces semi-sweet chocolate chopped
1 cup confectioners' sugar
2 large eggs, at room temperature
2 egg yolks, at room temperature
2 Tablespoons Grand Marnier
1/2 cup flour
1/8 teaspoon salt
Preheat oven to 450°F. Spray two 6-ounce ramekins well with nonstick cooking spray and place on a baking sheet. Set aside.
Add the butter and semi-sweet chocolate to a large microwave safe bowl and microwave in 20-30 second increments, making sure to stir well after each increment, until melted and smooth. Remove from the microwave and whisk in the powdered sugar until well combined, then add in the egg, egg yolk, and vanilla and mix until fully combined.
Add in the flour and espresso powder and mix until just combined, making sure not to over mix the batter. Evenly divide the batter between the two prepared ramekins.
Bake at 425° for 12-14 minutes or until the edges are firm and the center is slightly soft. Remove from the oven and allow to stand for 1 minute. Carefully invert each ramekin onto a small plate, serve, and enjoy!