A simple recipe for Avocado Toast and Green Juice!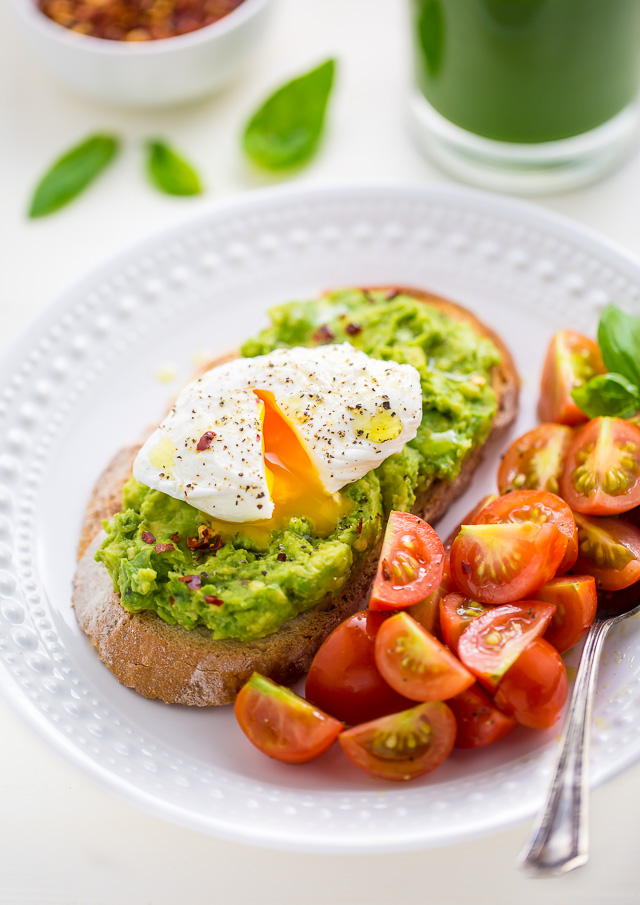 You guys, yesterday morning was some kind of crayzee.
First of all, we woke up at 5 am and decided to schlep our sleepy asses into the city and stand in a ginormous line for CRONUTS! Or should I say, a chance at the cronut experience. I have to admit that although we felt like total tourists in our own city and were experiencing slight anxiety that after all the waiting – in the friggin' RAIN – we could possibly leave cronut-less, it was a pretty fun morning date with my guy. There's something very romantic about really early mornings, and we also met some awesome folks in line that had the same cronut ambitions and cravings.
If you have absolutely no idea what I'm talking about, google cronuts and get yo fix!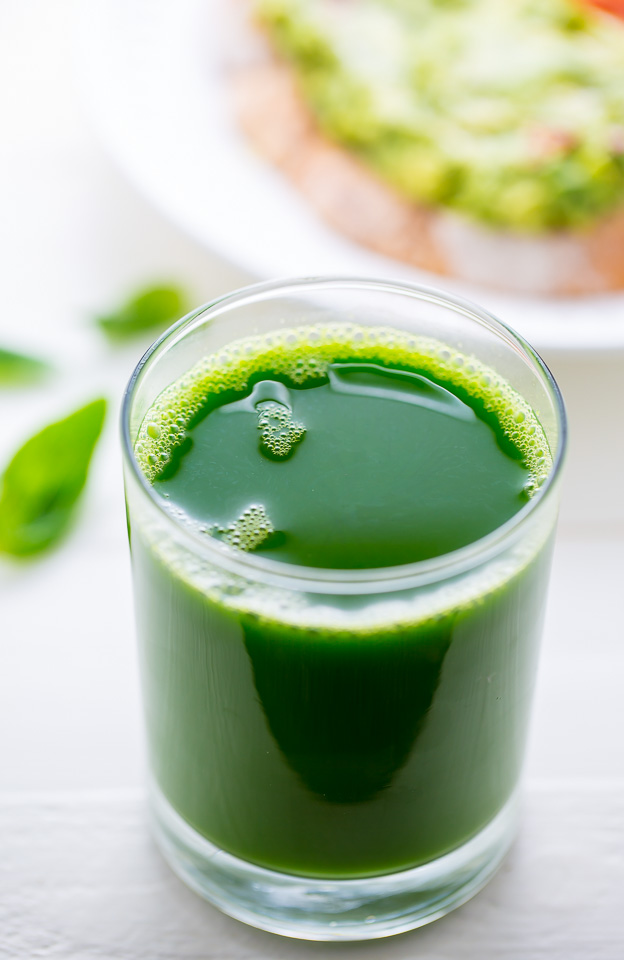 So, we waited. And waited. And waaaaaaaaited! We did it for 4 whole hours (if you're thinking "what the hell is wrong with you?" – I get it… I'm just into doughnuts in a major way) and guess what?! I was the last person in line to get a cronut! The last! What luck. It was destiny! I made the cut. The cronuts were mine!!! Alllllllll mine. Bahahahahahahaha.
Just kidding. I totally shared with my neighbors who were about to go home empty handed. It was the right thang to do. We must be kind, people!
Anyway! After we split a cronut, some other peanut butter/caramel/chocolate thingy, and a muffin-ish pastry, I was spent. Like, reeeeeally spent. I spent the 25 minute subway ride home with a spinning head full of too much sugar and in desperate need of GREENS. Like when does that happen?! Obviously I needed to listen!
So yeah – here we are. Green toast. Green juice. And a promise from this girl that green breakfast is actually pretty rad. See you later today with a bucket list update and tomorrow with a crumble. xo
Green Toast // Green Juice – Baker by Nature
Serves 1 – double as needed
Green Toast:
Ingredients:
1 slice whole wheat bread (or whatever kind you have and love)
1/2 avocado
1 large egg, poached
pinch of flaky sea salt
pinch of crushed red pepper flakes
freshly ground black pepper
squeeze of lemon
Instructions:
Toast bread until nice and crispy. Gently smash the avocado on the toast, then top with egg, salt, pepper, pepper flakes and finish with a big fat squeeze of lemon juice. EAT!
Simple Tomato Salad:
1 pint cherry tomatoes, quartered
1 tablespoon olive oil
1 tablespoon red wine vinager
pinch of salt
few cracks of black pepper
1/3 cup fresh basil, chopped
Instructions:
Place all of the ingredients in a bowl and toss. Serve at once or store in the fridge for up to 3 days.
Green Juice:
2 cups kale, chopped and large stems discarded
1 large green apple, cored
10 thick slices of cucumber
1/4 cup fresh mint
Juice of 2 large lemons
1 teaspoon fresh ginger, grated
1 tablespoon raw honey
Instructions:
Place ingredients in a blender and pulse until completely liquified. Place a fine mesh strainer over a pitcher or bowl and strain. You should be left with a scant cup of juice. Add ice if desired, and drink at once.