Flourless Fudge Brownies made with healthier ingredients! This recipe is a game changer.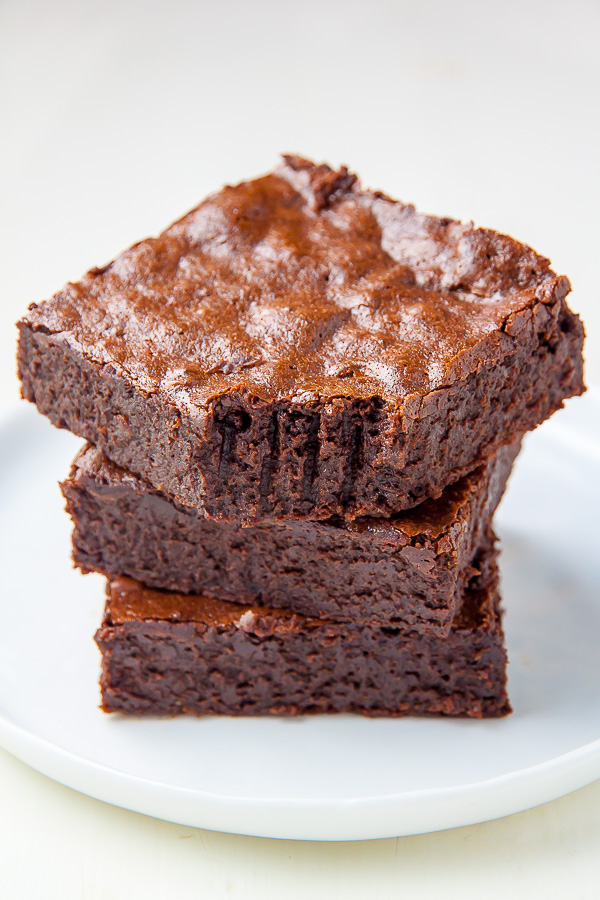 Hi friends and happy Tuesday! Popping in real quick to bring you my latest obsession: Flourless Fudge Brownies!!! This easy recipe is naturally gluten-free and made with healthier ingredients like coconut oil, dark chocolate, coconut sugar, and almond milk, making them a great candidate for days you're craving something sweet, but also want to keep it clean(ish).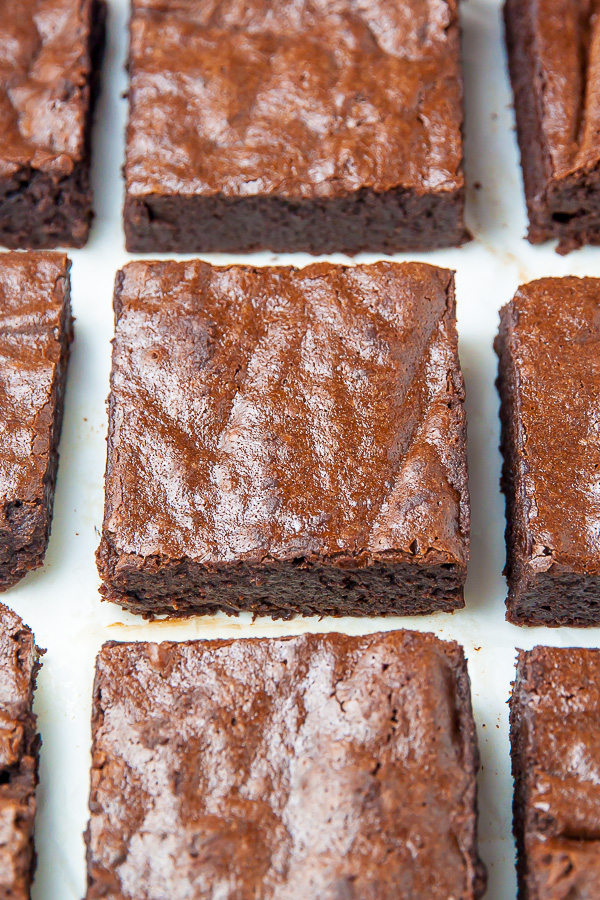 A few VERY important notes about this recipe:
I highly suggest following this recipe exactly as written. I've tested these brownies over and over again to ensure the recipe is 100%, so if you change something – even the tiniest thing (!) – your results may be completely different than the brownies you see here. Small changes can make BIG differences in the baking world. Moral of the story? Stick to the recipe and you're golden!
These brownies are served chilled, and must be cooled first in the pan, then again in the fridge for a few hours. This dual cooling process allows the fudgy texture to develop, and is a MUST. If you serve the brownies before chilling them, the texture will be more foamy and less fudgy 🙁
Since these brownies are chilled, they're very make-ahead friendly! You can actually make them up to 3 days in advance – just keep them covered in the fridge until needed.
When you remove your brownies from your oven the edges should be set, but the center should still be just a little wiggly. They firm up a great deal and won't be gooey when you cut into them.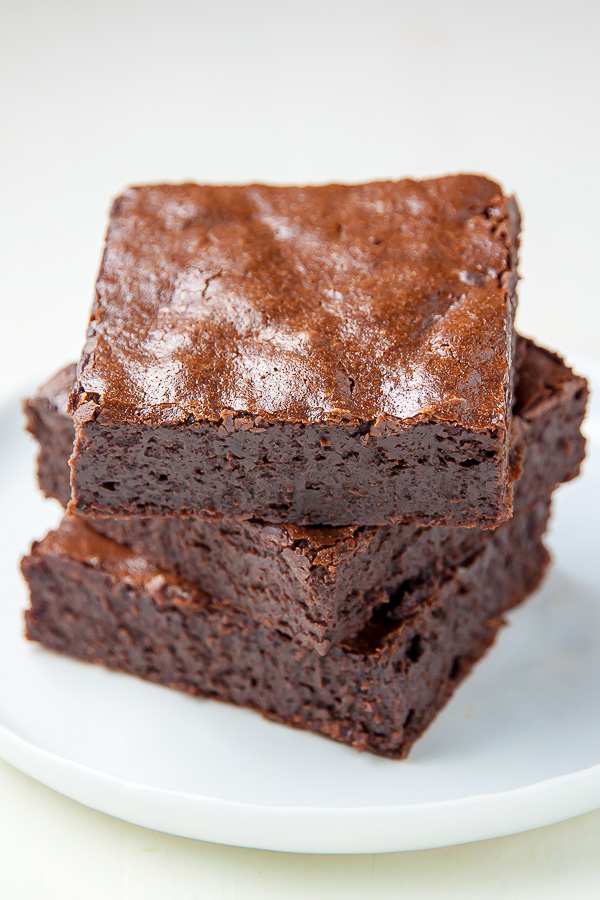 Chocolate lovers, get ready to fall in love with this one! ♥♥♥
If you try this recipe, let me know! Leave a comment below and don't forget to snap a pic and tag it #bakerbynature on Instagram!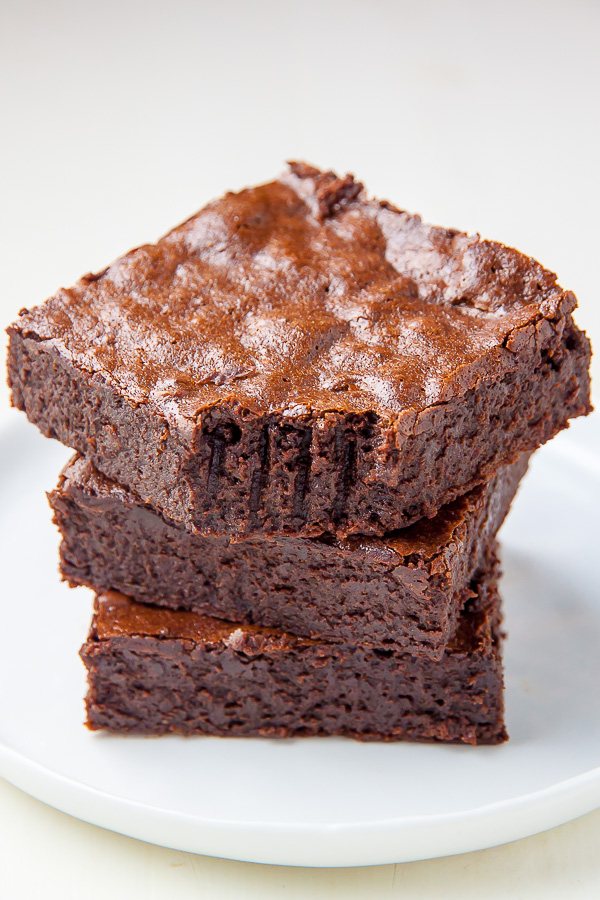 Healthier Flourless Fudge Brownies
Yield 18 small brownies
Fudgy Flourless Brownies made with healthy ingredients!
Ingredients
12 ounces dark chocolate, roughly chopped
1/2 cup coconut oil
2 tablespoons unsweetened almond milk
1/4 cup plus 1 tablespoon granulated sugar (coconut sugar may be used instead)
4 large eggs, at room temperature
1 teaspoon pure vanilla extract
1/3 cup unsweetened cocoa powder
Instructions
Preheat oven to 325 degrees (F). Line an 8x8 inch square baking pan with parchment paper. Spray parchment paper and any exposed pan with non-stick spray; set aside.
Combine the chopped chocolate, coconut oil, and almond milk in a medium saucepan over low heat; melt, stirring frequently, until chocolate and coconut oil are completely melted. Add in the sugar and whisk smooth; remove from heat. Beat in eggs, one at a time, then add in the vanilla. Fold in cocoa powder. Pour batter into prepared pan.
Bake for 25-28 minutes, or until the edges are firm and the center is only slightly wobbly. Cool brownies completely in the pan set on top of a wire rack. Place pan in the fridge for at least 4 hours before cutting and serving. These brownies are to be served to cold and should be stored in the fridge until needed - up to 3 days.
Notes
For best results, this recipe should be followed exactly as written.
When cut into 18 brownies, each piece is 185 calories.
Brownies must be chilled before serving.
Nutrition Facts
Serving Size 1 small brownie
Amount Per Serving
% Daily Value
* Percent Daily Values are based on a 2,000 calorie diet. Your daily values may be higher or lower depending on your calorie needs.
P.S. Whenever I post a healthier recipe a lot of folks tend to come out of the woodwork, pointing out how or why said recipe is not healthy. So here's my response ahead of time: this recipe is a healthier brownie… keyword BROWNIE!!! Yes, it has calories; yes, it has a little sugar; yes; it is a brownie 🙂
You may also enjoy:
Flourless Chocolate Fudge Cake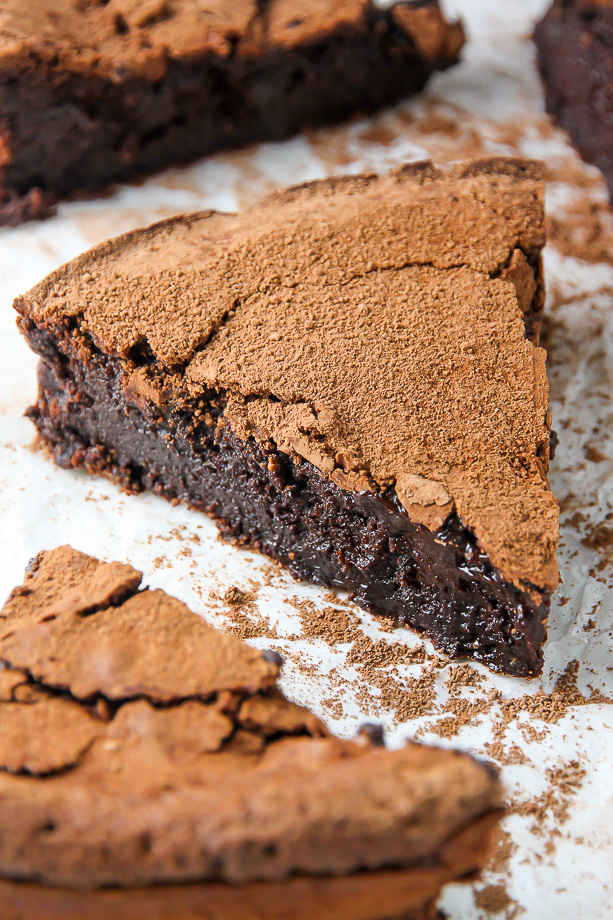 Coconut Oil Chocolate Chip Cookies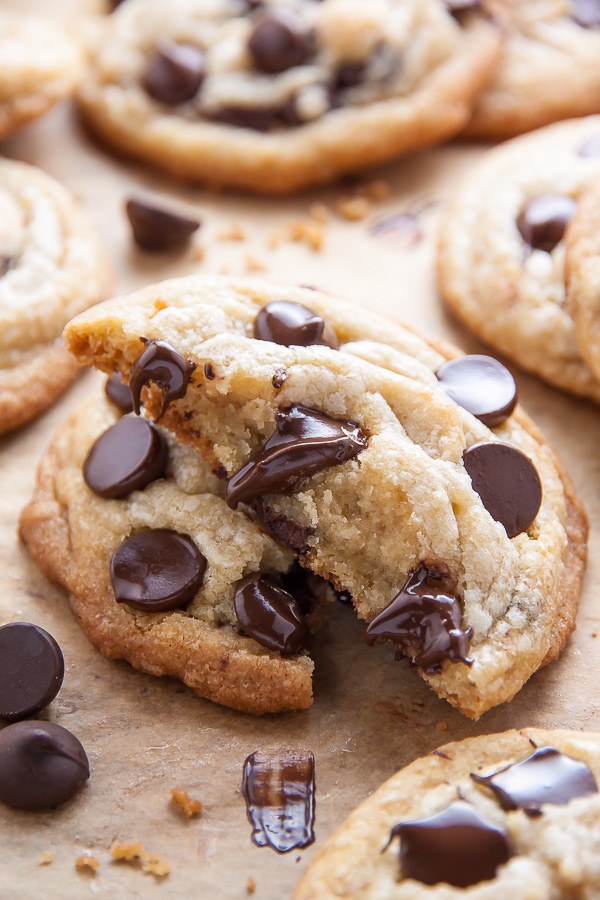 Healthy Bakery Style Chocolate Chip Muffins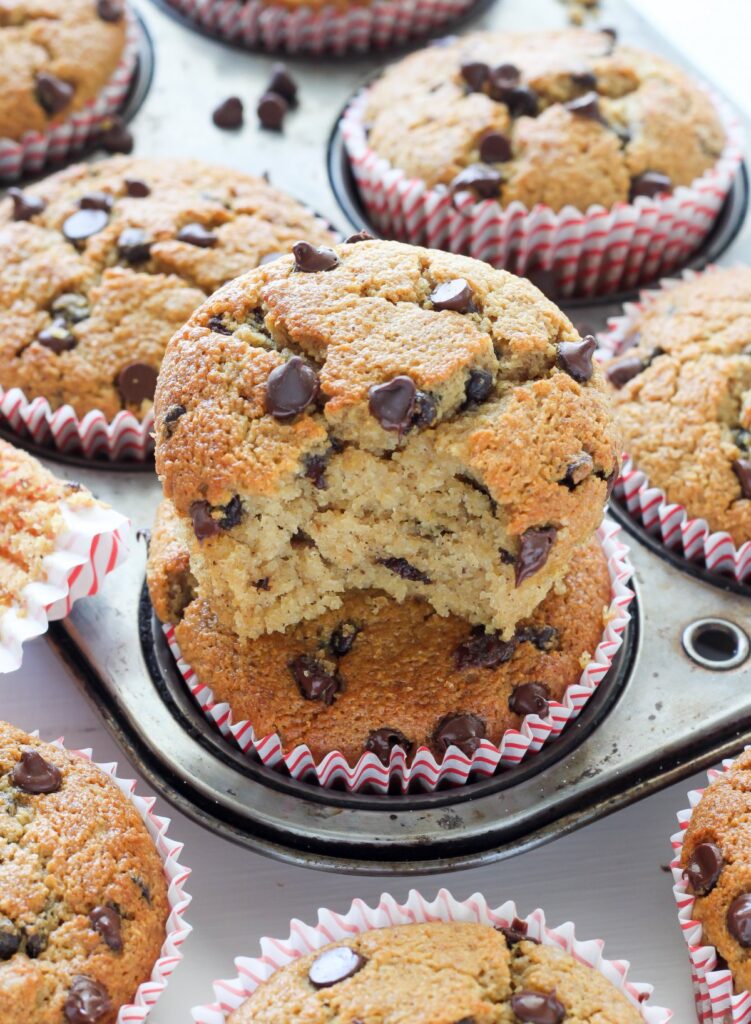 Outrageously Amazing One Bowl 5-Ingredient Brownies