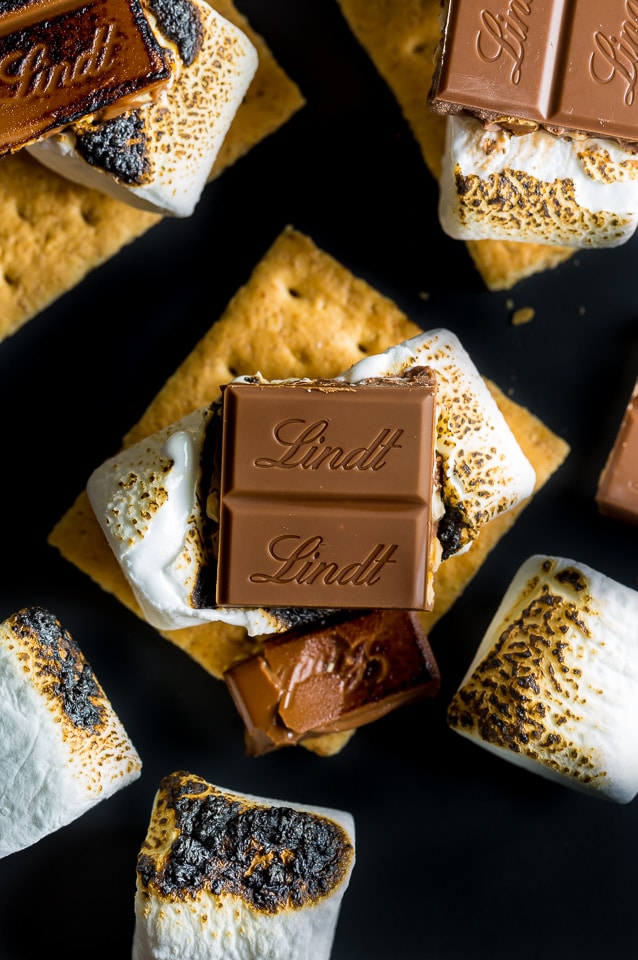 Summer is in full swing and you know what that means, right? It's officially s'mores season! To celebrate, I'm teaming up with Lindt Chocolate to bring you a super fun contest that's sure to excite any chocolate lover!
The challenge? Submit your spin on the classic s'mores using any of the Lindt CLASSIC RECIPE bars. You can submit your s'mores recipe ideas in the comment section of this blog post OR on in the comment section of this instagram post.
Here are the Lindt CLASSIC RECIPE bar flavors you can choose from:
The prize? One lucky reader will win a year supply of Lindt CLASSIC RECIPE Bars, plus have their recipe posted on my blog AND the Lindt blog/social channels! How amazing is that?!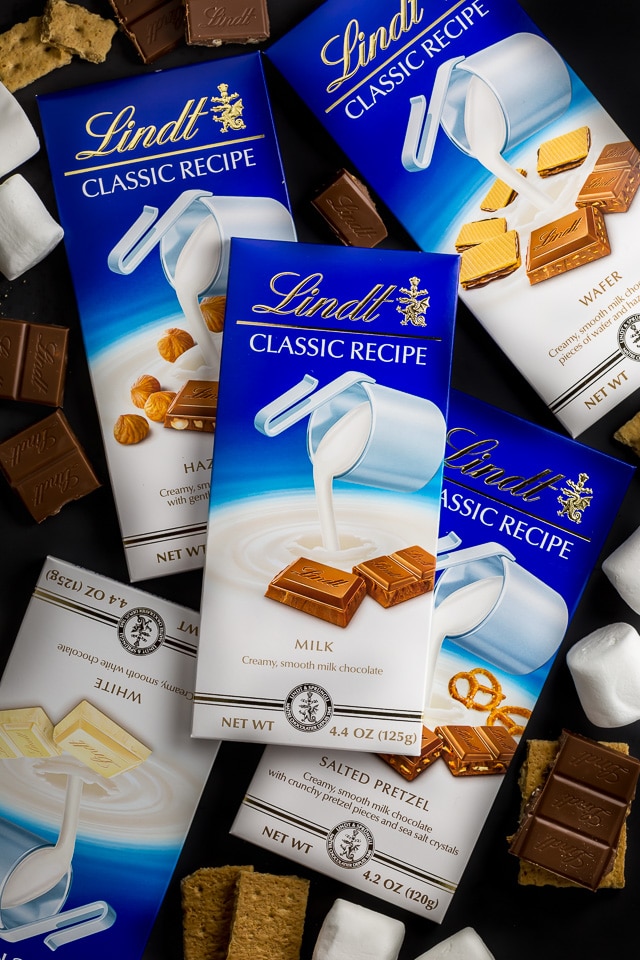 Need a little inspiration to get you started? I've got you covered! Here are just a few ingredients I love incorporating in my s'mores:
cookie dough
salted caramel sauce
pretzels
dulce de leche
bananas
fresh fruit like raspberries, blackberries, or strawberries
coconut flakes
toffee
butterscotch
flaky sea salt
candied ginger
jelly or jam
granola
S'mores are infinitely adaptable, so the sky is really the limit when it comes to creativity. Let your imagination take the wheel and dream up something delicious 😉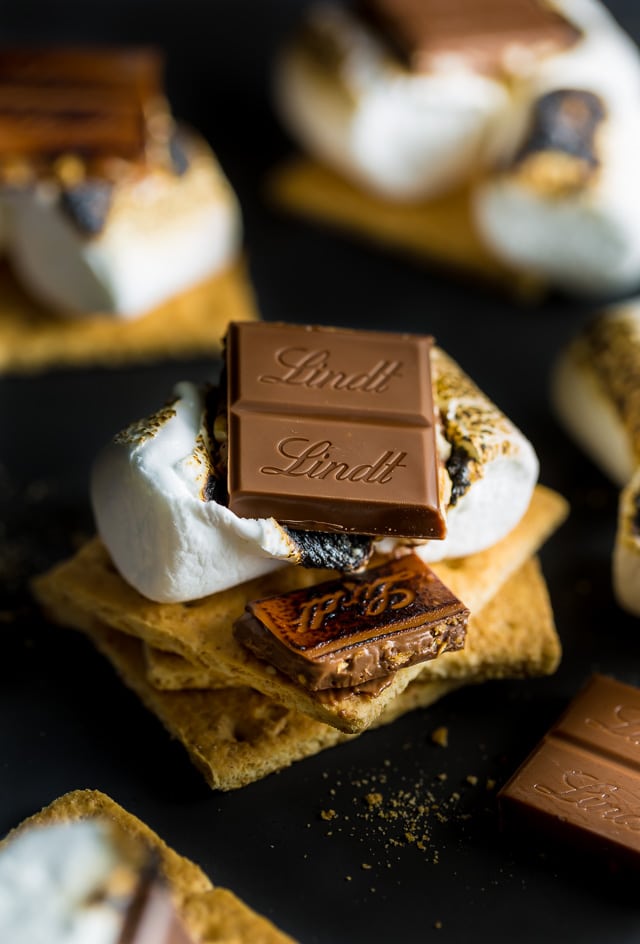 Here's how the winning recipe will be chosen:
Creativity & Originality: 50%
Ease of Recipe Recreation: 25%
Judge's Discretion: 25%
I can't wait to see your delicious submissions! Happy s'mores making, my friends – and good luck! ♥
FINE PRINT: Open to U.S. Residents 18 & over. One entry per person. Contest begins at 9 am EST on July 14th, 2017 and will close at 10 pm EST on July 28th, 2017. Entries must be listed in the comment section of this post or on original Instagram post. No purchase necessary. Instagram does not endorse this contest. Winner must respond within 24 hours to claim their prize or alternate winner will be chosen. For full rules, please visit Lindt Chocolate on Facebook.
This post is sponsored by Lindt Chocolate – a brand I love dearly! All words and opinions are my own.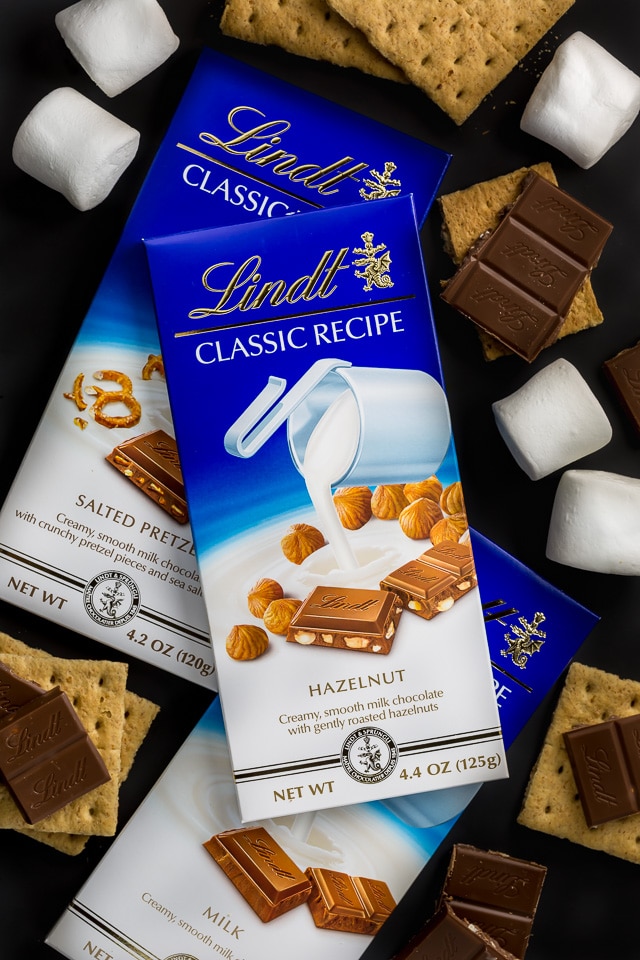 You can find Lindt Chocolate in your favorite retailer, in a Lindt Chocolate Shop near you!