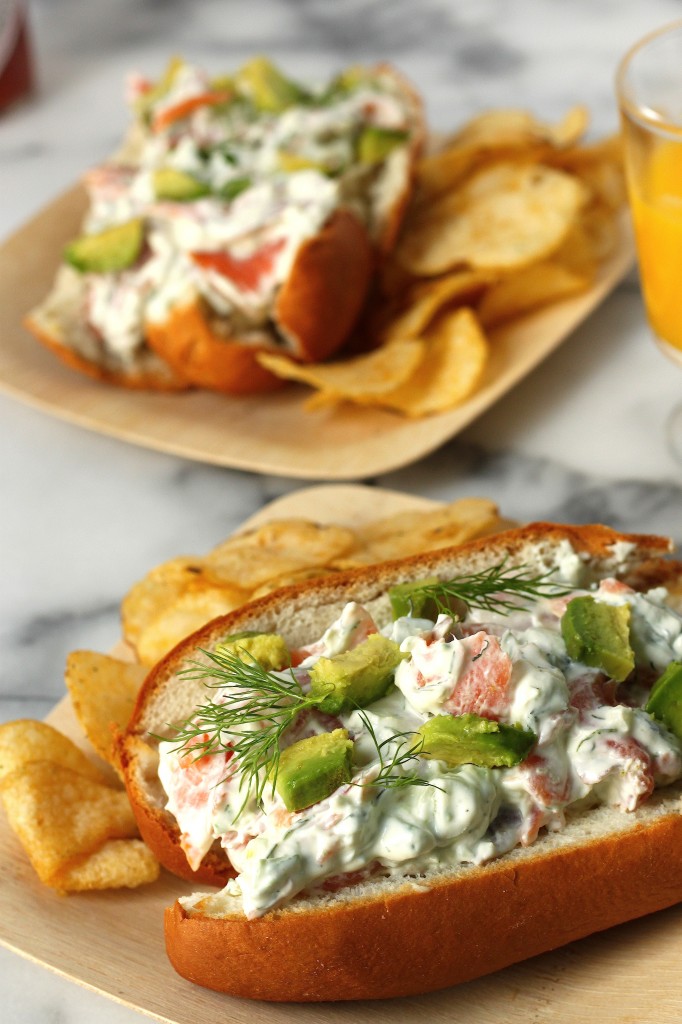 When it comes to brunch, we're hardcore lox fans! And I don't think we're alone in this…? Are you guys as crazy for this briny, cured delicacy as we are?! It's such a treat! And if you've never tried lox before, well um… you gotta GO get some now. I'm pretty sure you'll be thanking me after bite #1.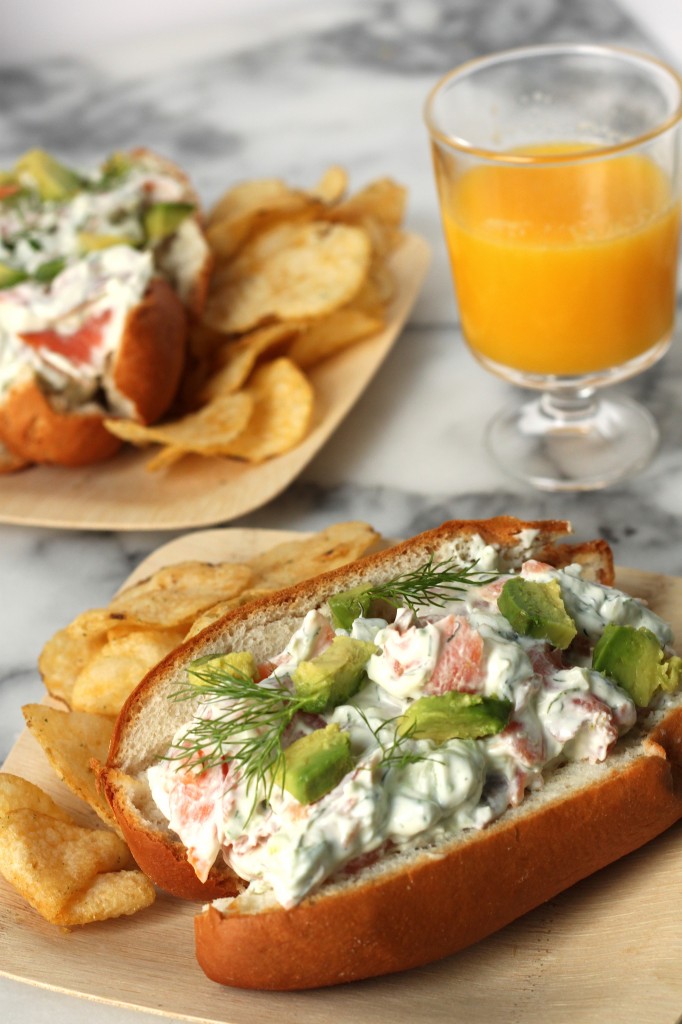 We had a fun little brunch party on Saturday afternoon, and these loxster were the star of the show! They're so simple to throw together, and you can definitely cut them in half if you're serving a crowd; they're VERY filling.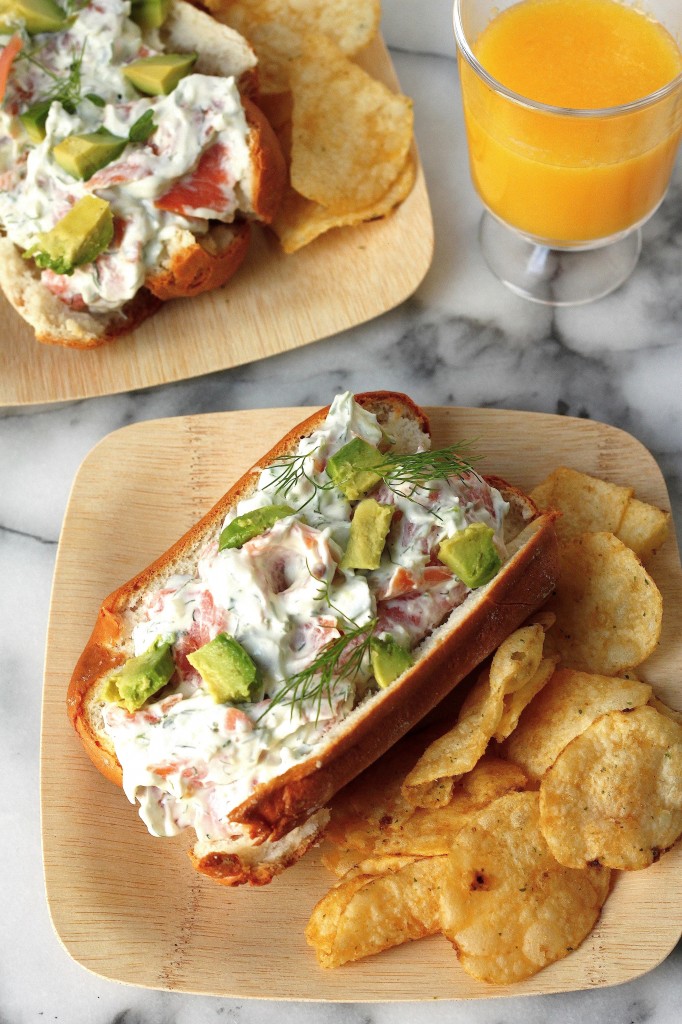 The base of these loxster rolls is a simple but rich filling of smoked salmon (or lox) and a cream cheese sauce lightened with a splash of milk and freckled with fresh dill and scallions. Once I scooped the mixture into buttery toasted buns, I added a few chunks of fresh avocado for a little extra creaminess – and a pop of color! I would definitely recommend adding the avocado when you make these, because it really adds an extra level of freshness that I found essential to such a decadent dish.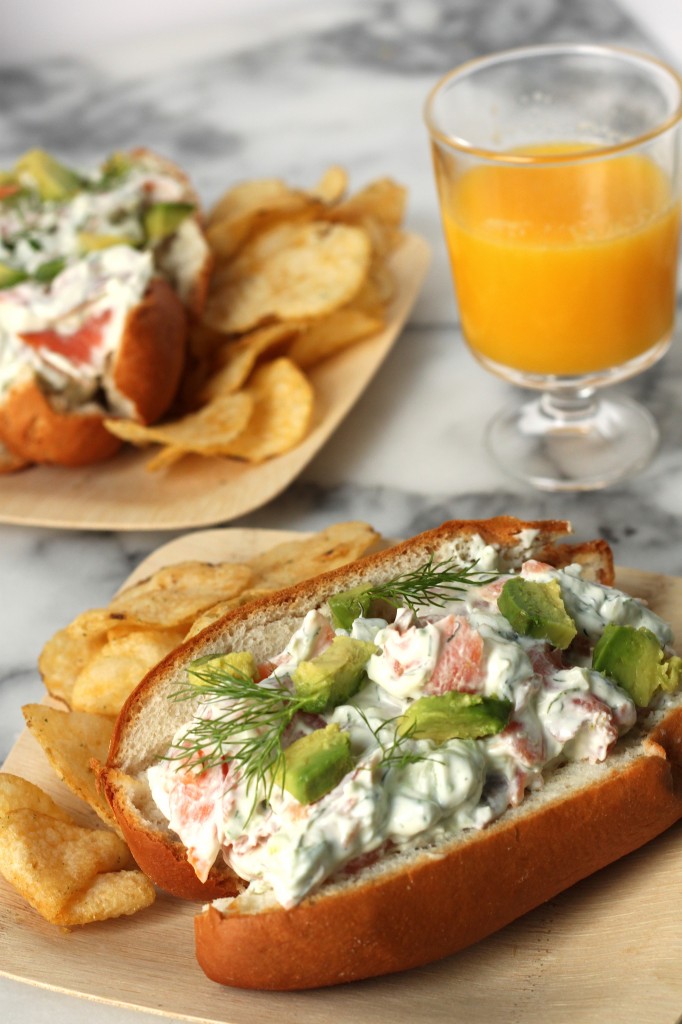 I served these jumbo rolls with jalapeno kettle chips and freshly squeezed oj, and it was pure (and simple!) perfection.
I hope you guys are off to the start of a wonderful week! xo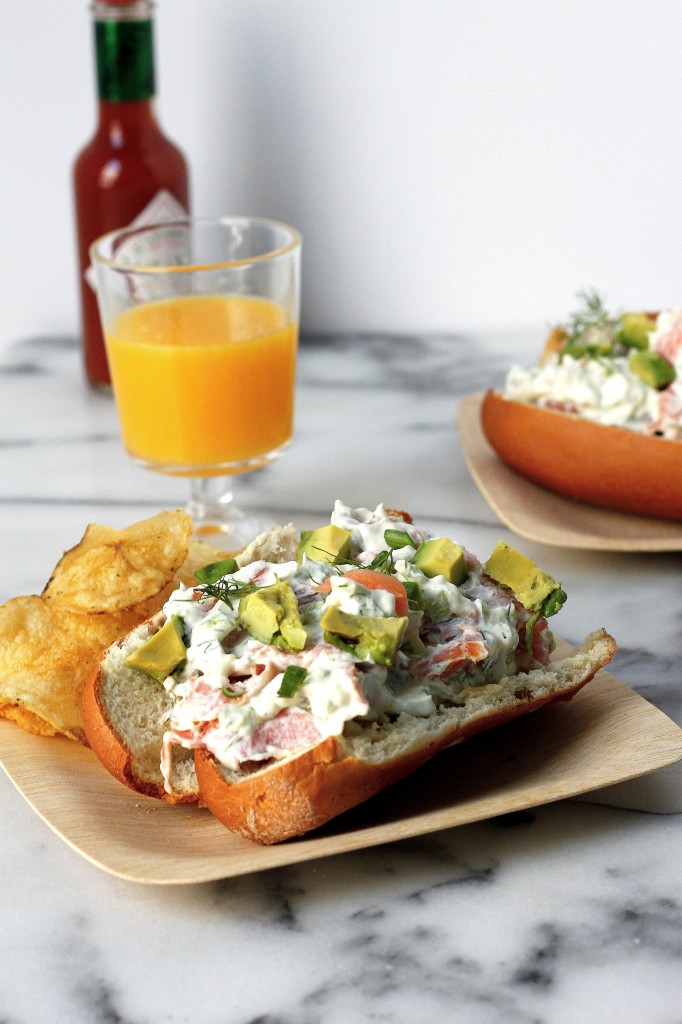 Loxster Rolls – Baker by Nature
Ingredients:
(1) 8 oz package of lox (or smoked salmon)
4 oz cream cheese, at room temperature and cut into small cubes
1/4 cup whole milk
2 tablespoons fresh dill, roughly chopped
2 tablespoons scallions, roughly chopped
Salte and pepper to taste
4 hot dog buns
1 tablespoon unsalted butter, at room temperature
1 large ripe avocado, pitted and cut into small chunks
Instructions:
Preheat oven to 450 degrees (F).
Roughly chop the lox into bite sized pieces, and place in a large bowl.
Add the cream cheese, milk, herbs, salt, and pepper to the body of a blender and pulse until smooth. Add mixture to the bowl with lox and toss until completely combined.
Lightly butter each bun, then place buns in preheated oven for about 2 minutes, or until toasted and golden.
Fill each bun with 1/4 of the lox mixture, then top with a few chunks of avocado. Serve at once, or keep cold until serving.