These bakery-style zucchini muffins are super soft thanks to lots of shredded zucchini! They're also loaded with chocolate chunks, and stuffed with NUTELLA! The recipe is lightened up by using whole wheat flour and cutting out the butter and eggs. I love these as a breakfast treat, and they go great with a cup of coffee 🙂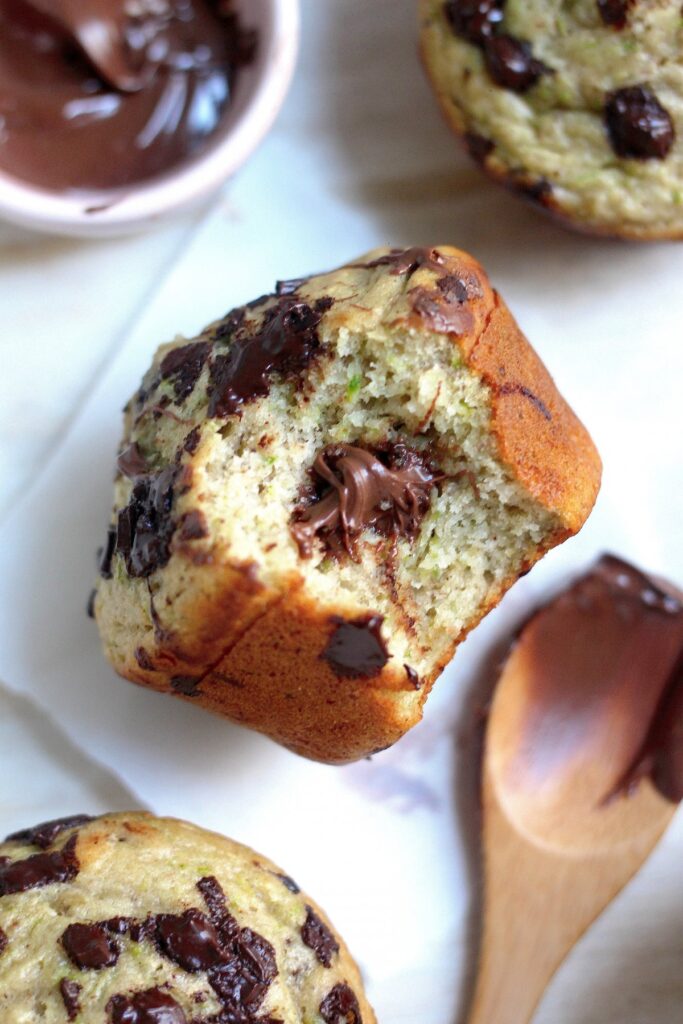 Summer is here and that means two things: the kids are home from school and the garden is OVERFLOWING with zucchini. So I created these tasty zucchini muffins that kids go wild for! They're the perfect after-camp treat! And they're so easy you'll want to make them all Summer long.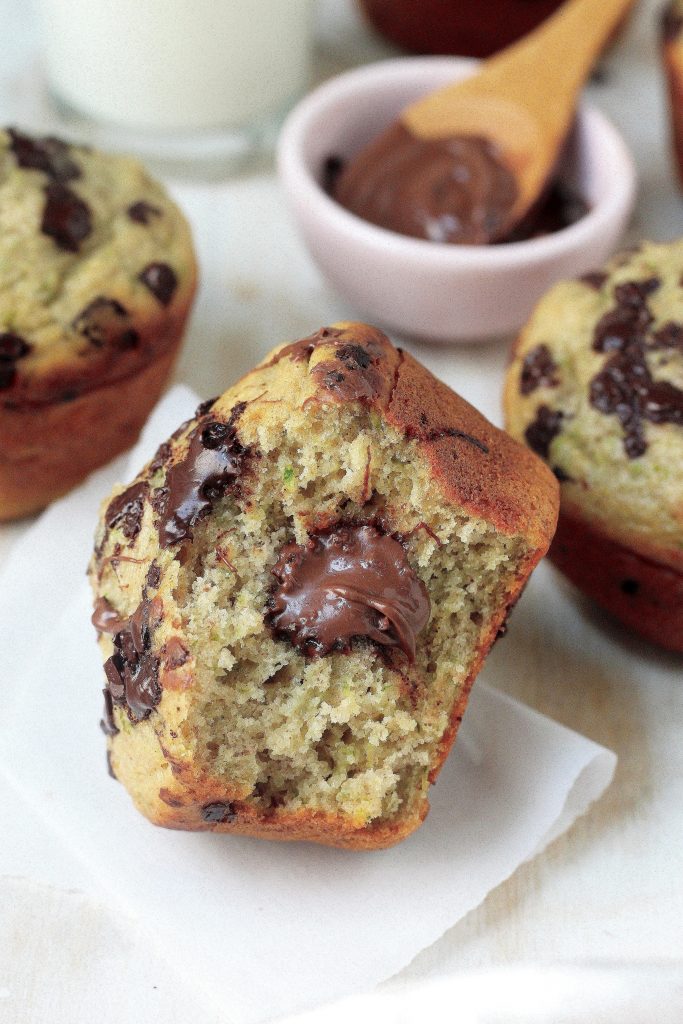 Enjoy these muffins, friends! Just be sure to hide a few if you're sharing 😉 They go FAST! xoxo
More Nutella Recipes:
More Zucchini Recipes: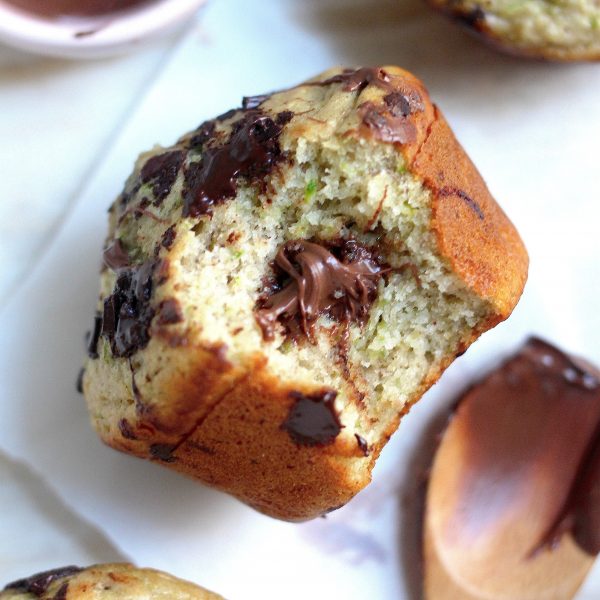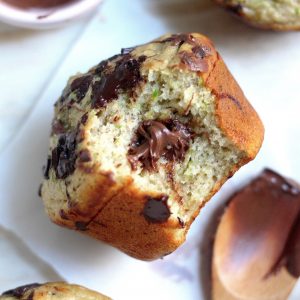 Nutella Stuffed Chocolate Chunk Zucchini Muffins
Ingredients
3/4 cup all purpose flour
1 cup whole-wheat flour
1 tablespoon baking powder
1/2 teaspoon salt
1 1/4 cups sugar
1 teaspoon ground cinnamon
1 1/2 cups shredded zucchini
1/2 cup coconut milk
1/2 cup coconut oil
1/2 cup chocolate chunks
1/2 cup nutella
Instructions
Preheat oven to 400 (F). Grease or line muffin tray, set aside.

In a large bowl stir together flours, baking powder, salt, and spices. In a separate bowl, whisk together zucchini, coconut milk, and oil. Mix the wet ingredients into the dry, stirring until combined. Fold in chocolate chunks.

Fill the muffin cups half way with batter, then add a tablespoon to the center of each, then top with the other half of the batter. Bake for 16 - 18 minutes. Let cool completely, or burn your mouth and eat 2 hot out of the oven like I did.