I LOVE pizza bites! I've been crazy about them since waaaaaay back in the day, and I'm pretty sure my bite-sized pizza passion isn't going anywhere E-v-E-r.
What can I say…? I'm a committed girl to the things I love.
These pizza bites are made with polenta, pizza sauce, mozzarella cheese, and pepperoni. All good and great things! If you're not a meat eater, feel free to toss the pepperoni out of the equation and add anything that makes you happy 🙂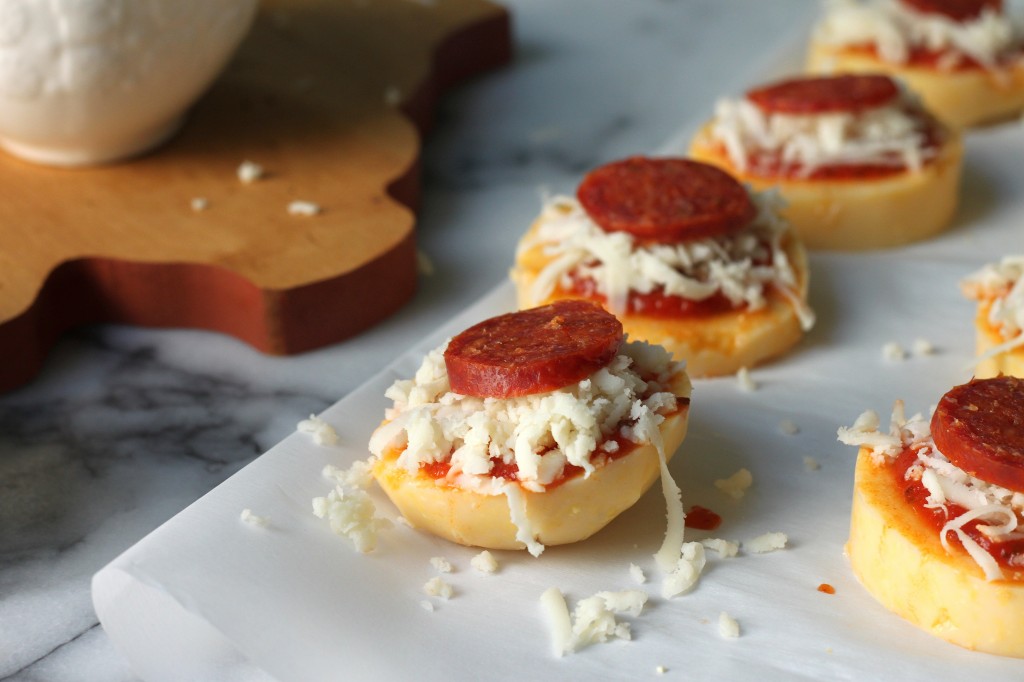 The polenta is a great option for pizza bites because it's gluten free (check the package just to make sure), sold in pre-cooked logs, and heats up super fast! Super fast pizza prep is always a wonderful thing.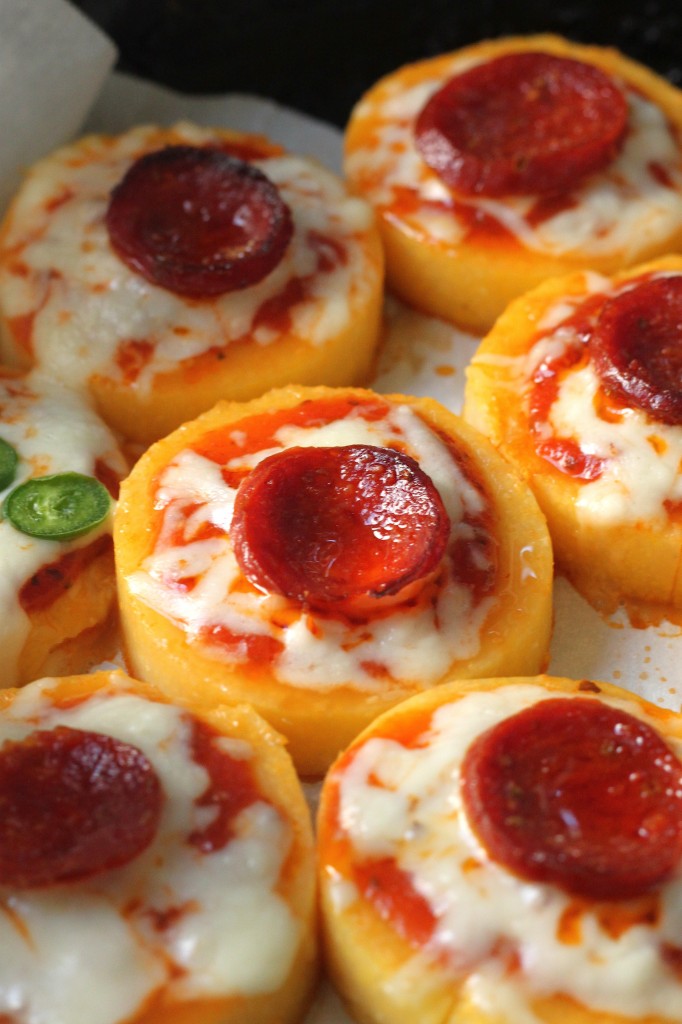 I definitely suggest doubling this recipe if you're feeding more than two, because we had no trouble finishing off the whole batch in minutes! And you know what… we wanted more!
Pepperoni Polenta Pizza Bites – Baker by Nature
Serves 2
Ingredients:
2 tablespoons olive oil
(1) 18 oz pre-cooked tube of polenta
1/3 cup pizza sauce
1/3 cup shredded mozzarella cheese
12 pieces of pepperoni – optional
*Add whatever toppings you want!
Instructions:
Preheat oven to 500 degrees (F). Lightly oil a large baking sheet; set aside.
Slice polenta into 1/2 inch thick rounds; set aside.
Place oil in a large skillet and heat over a medium flame. Add polenta rounds and cook on each side for 2 -3 minutes. Transfer polenta to paper towels to pat off any excess oil, then place on prepared baking sheet. Top each round with 1 tablespoon of sauce, 12 tablespoons of cheese, and whatever toppings you're using. Place pan in oven and bake for 8-10 minutes, or until the cheese is golden and bubbling. Serve and eat at once.