An easy and homemade recipe for Salted Caramel White Chocolate Latte!!! So cozy and comforting! And perfect for the holiday season.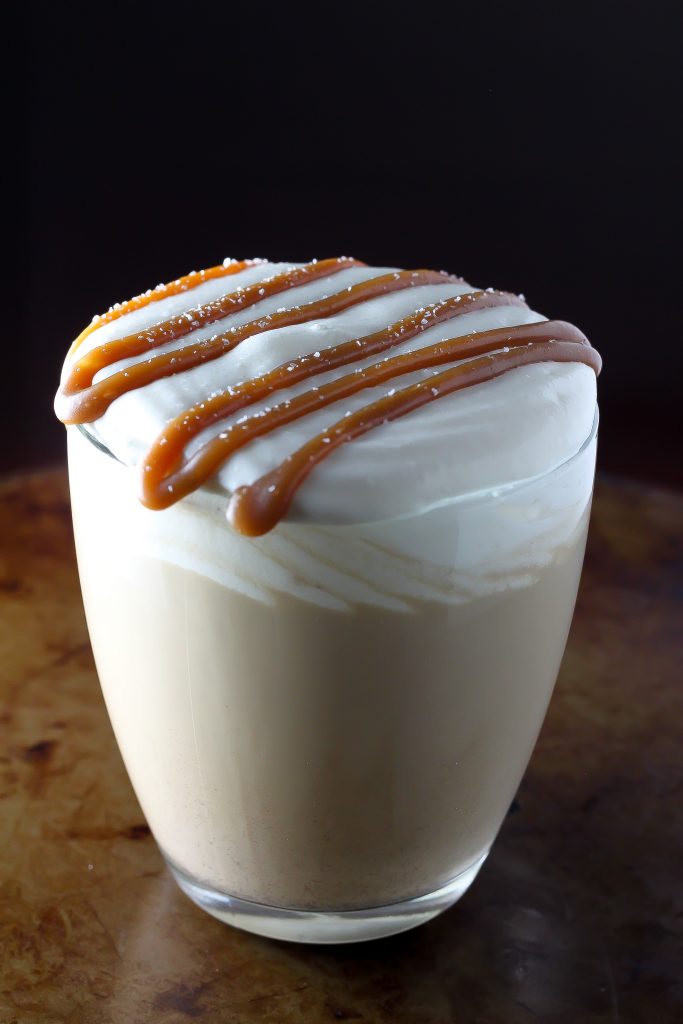 Salted Caramel White Chocolate Latte
Ingredients
4 ounces white chocolate, finely chopped
2 teaspoons vanilla extract
7 ounces milk
1/4 teaspoon ground cinnamon
2 tablespoons Tate+Lyle® Caramel Pure Cane
Syrup
7 ounces STRONG coffee or espresso
Salted caramel sauce and whipped cream, for serving, optional
Instructions
Place the chopped chocolate and vanilla in a mixing bowl. In a small saucepan heat together milk, cinnamon, and caramel syrup over medium heat until it comes to a rapid simmer.

Pour hot simmering milk mixture over chocolate and whisk well, until chocolate is completely melted. Strain into mugs. Top with caramel and whipped cream, if desired.