These Salted Caramel Turtle Fudge Bars are crunchy, creamy, and chewy! And the best part is they're so easy to make.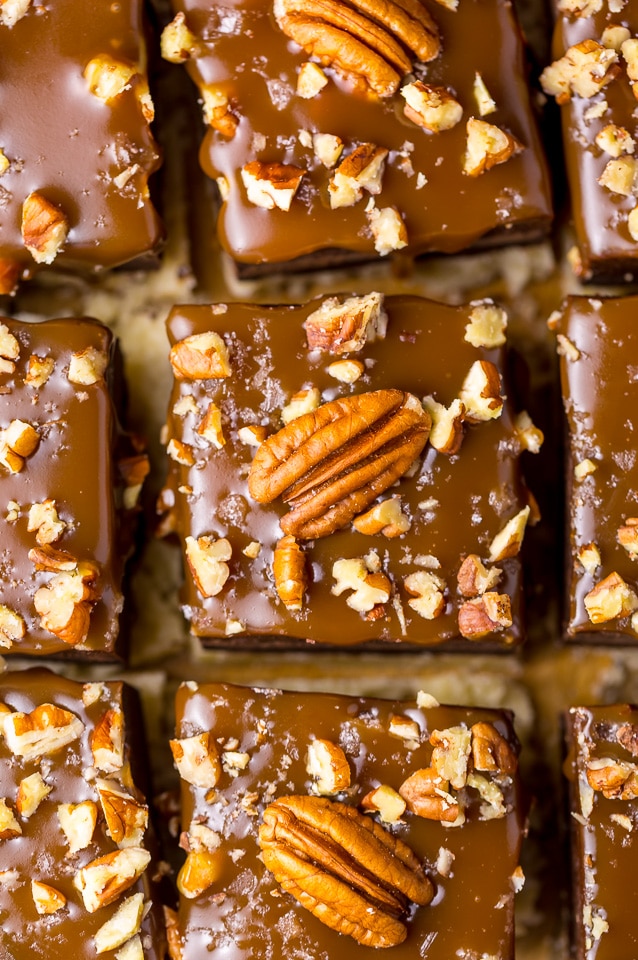 Caramel Turtle Bars
Remember when I showed you how to make easy salted caramel sauce? Well, today we're going to put that sauce to use! Because we're making Salted Caramel Turtle FUDGE Bars!!!
This recipe calls for 3/4 cup of salted caramel sauce, and while you probably could use a store bought variety, I really hope you'll try making my homemade version. You only need a few ingredients to make homemade caramel sauce and it's a million times tastier than the store bought varieties. Plus, it's super fun to make. Win, win, and win!
But let's move on from the caramel, because these salted caramel turtle fudge bars have so much more going on. Let's start with the base of these bars, which is a super simple shortbread crust. I love this crust because it's perfectly buttery, just a little crumbly, and not too sweet. On top of the crust is a decadent layer of chocolate fudge!!! And then, to top it all off, these bars are covered in gooey caramel sauce and a hearty sprinkle of crunchy pecans.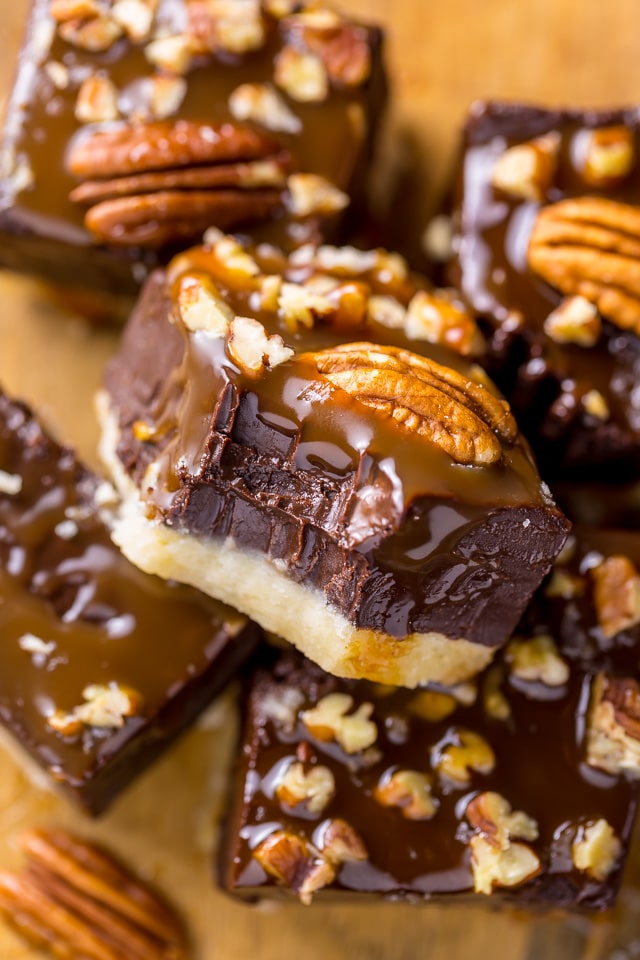 I was clearly in a "more is more" kind of mood when I was developing this recipe 😉