If you've been searching for a list of the best cafes in Paris, this post is for you! I've rounded up my favorite spots to work, eat breakfast, people watch, or just enjoy the view! So grab yourself a cup of coffee (and maybe a chocolate croissant!) and let's head to France!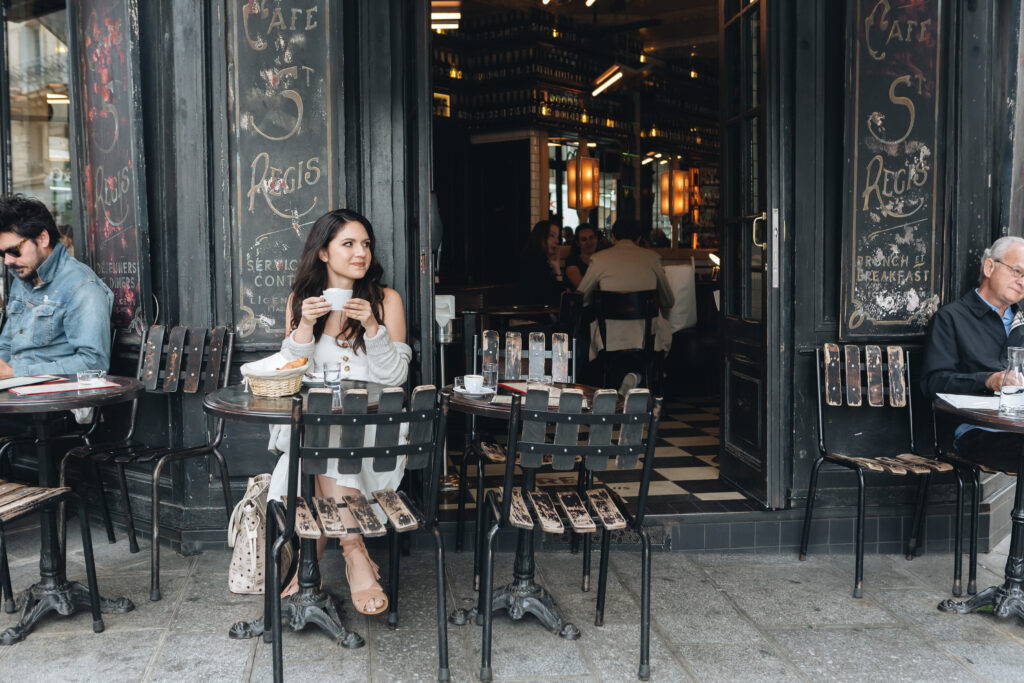 Best Cafes in Paris
When in Paris, we spend most mornings the same way…
snuggled up in a cozy cafe, slowly sipping our cappuccinos, reading or writing, and eventually, planning out our daily adventures. Something about a long breakfast always feels so luxurious, even if the meal itself is nothing fancy. And for us, it's the perfect way to ease into the day ahead. It's also a great way to meet locals, practice our (very elementary) French, and people watch.
Unfortunately in a big and bustling city like Paris, it's quite easy to stumble upon tourist trap cafes that charge high and deliver low. So I wanted to pop in and share my list of the best cafes in Paris with you! These are the places we've gone to time and time again, and will continue visiting every time we're in our beloved Paris! So if you're planning a trip soon, I hope this list helps you create some wonderful (and delicious) memories ♥
And if you have a cafe in mind that I've missed, let me know and I'll check it out next time we're in town.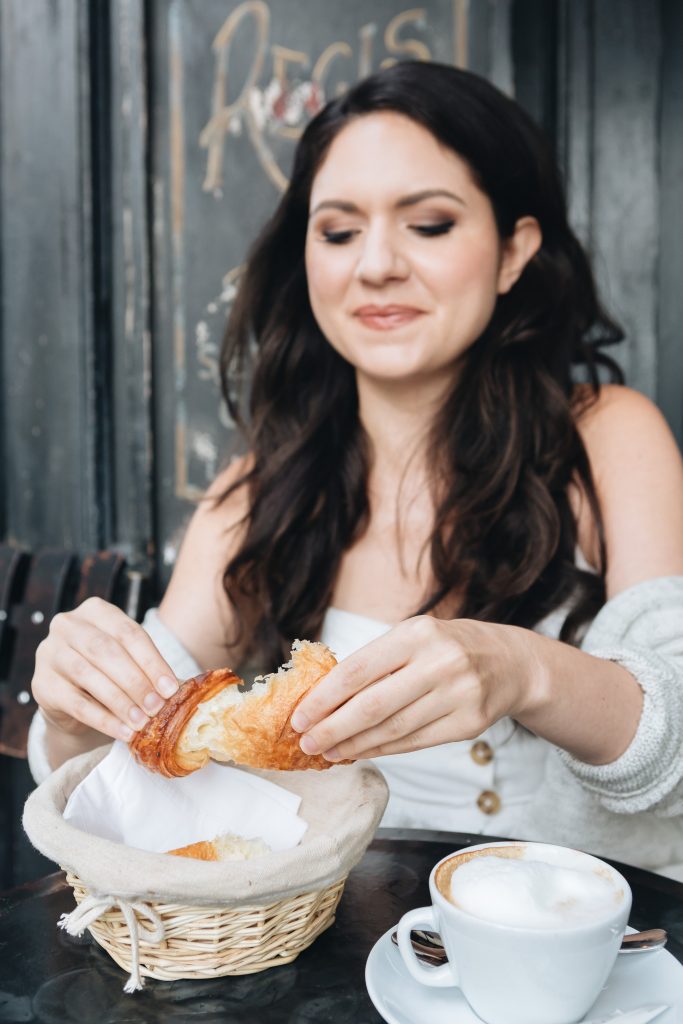 A tiny and busy yet beautiful cafe that serves up great coffee and breakfast staples like avocado toast, granola, and pastries. Portions are on the smaller size (at least for us Americans), so I suggest ordering a few things and sharing! Service is always super friendly and more than happy to speak English. Go early if you want to (try and) snag a table without a wait.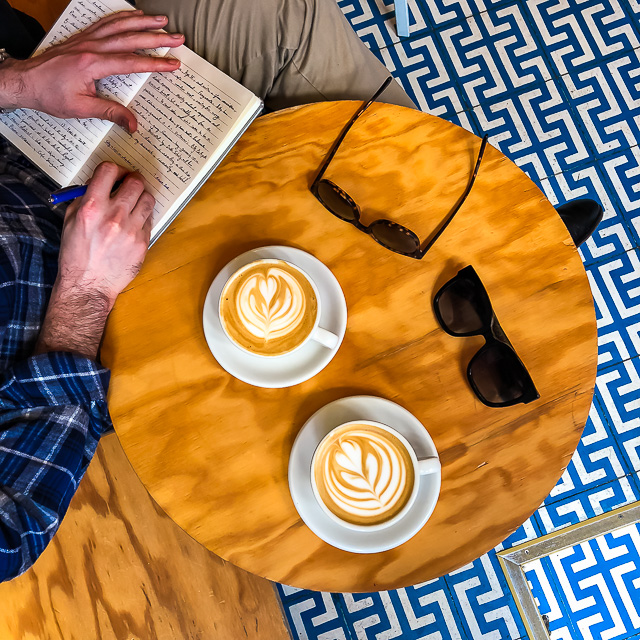 A hidden gem in the 18th! The coffee – no matter what you order – is always top notch. And the pastries are equally stunning and delicious! They sell their beans, too, so you can buy a bag to bring home for the coffee lover in your life (or just for you!). Vibe is hip but friendly.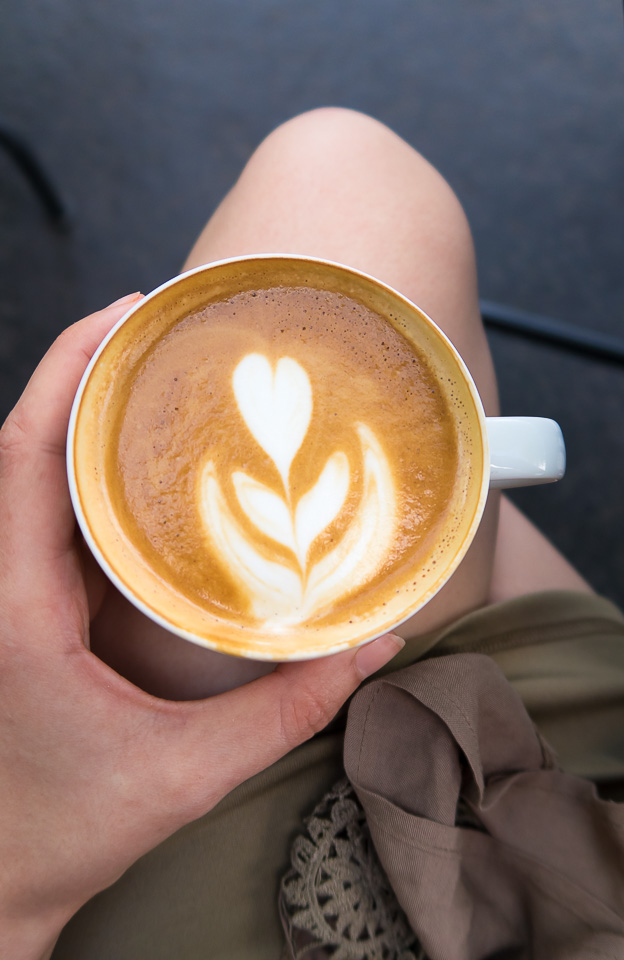 This cozy spot slings up SWEET POTATO WAFFLES and tops them with bacon, eggs, and guacamole. Need I say more?!
If you're looking for delicious gluten free/dairy free options, head here!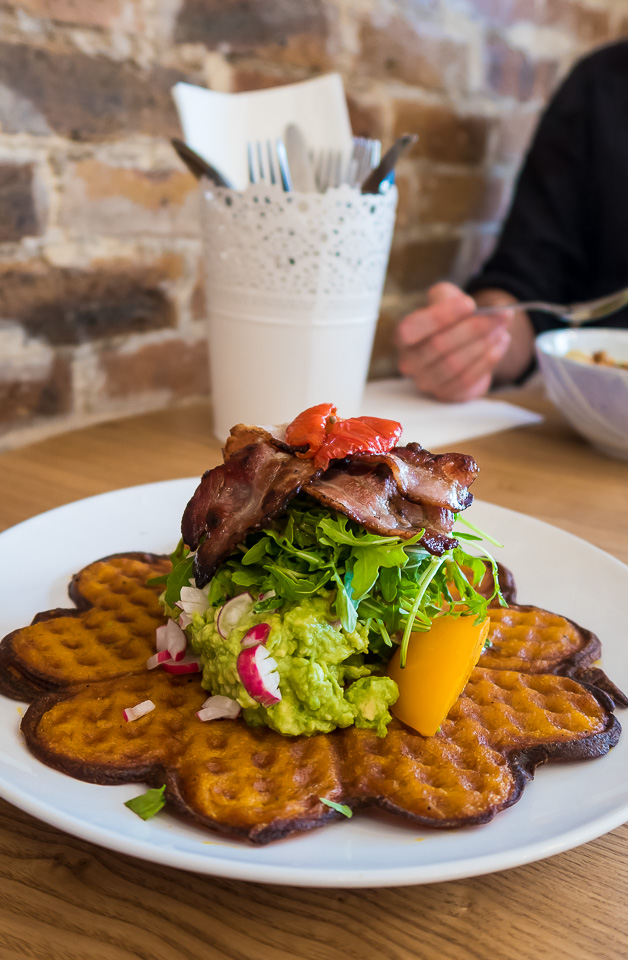 You go for the coffee… and the carrot cake… and the avocado toast! I've also heard good things about their chocolate chip cookies and ginger ale. Trust me – you don't want to miss this gem. Just a warning: this place is almost always busy. But don't let that scare you off! We've never waited longer than 10 minutes for a table. The friendly service is just the icing on the cake!
A wildly popular crêpe cafe located in the heart of the Marais! And in my opinion, it's worth the hype. This place gets INSANELY busy (I'm talking line wrapped around the block busy) so either go very early or make a reservation.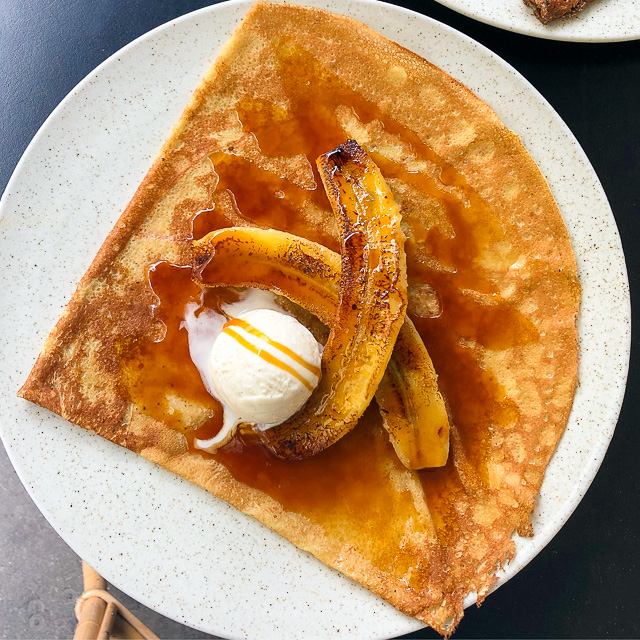 I love to come here early, sit outside, order a croissant and a flat white, and people watch!
Classic French cafe/bistro with good food and friendly service.
While not technically a "cafe", this cozy little spot serves delicious coffee and breakfast starting at 8am (10 am on the weekends). I highly recommend the waffle sandwich! With a side of fluffy eggs for good measure 😉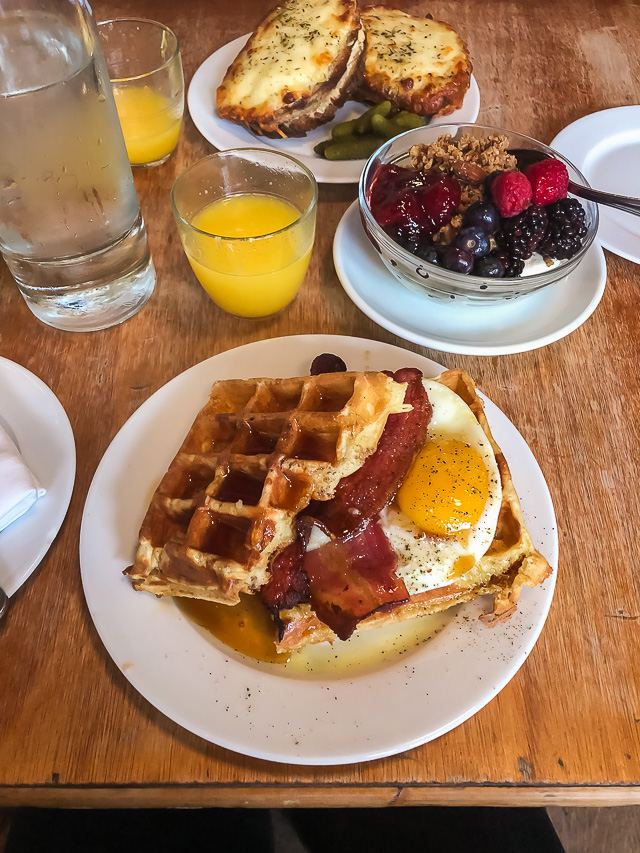 I went back and forth on adding this one to the list because it IS touristy! But we stop by whenever we're in Montmartre and have always had a nice time. It's a perfect place to park for a coffee break and a little people watching.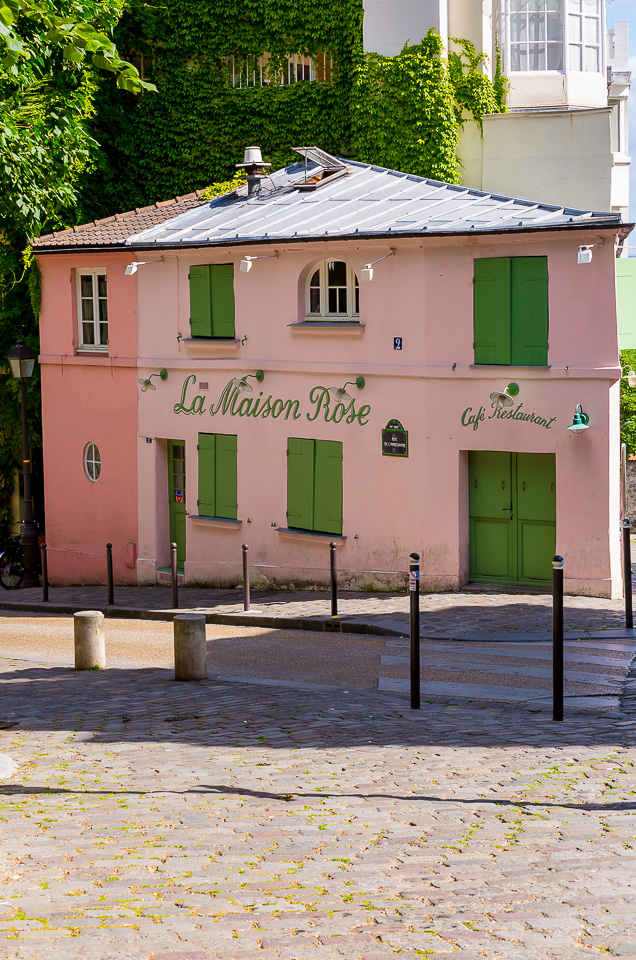 And that's it! For now 😉 I'll be updating this page as we explore more of Paris!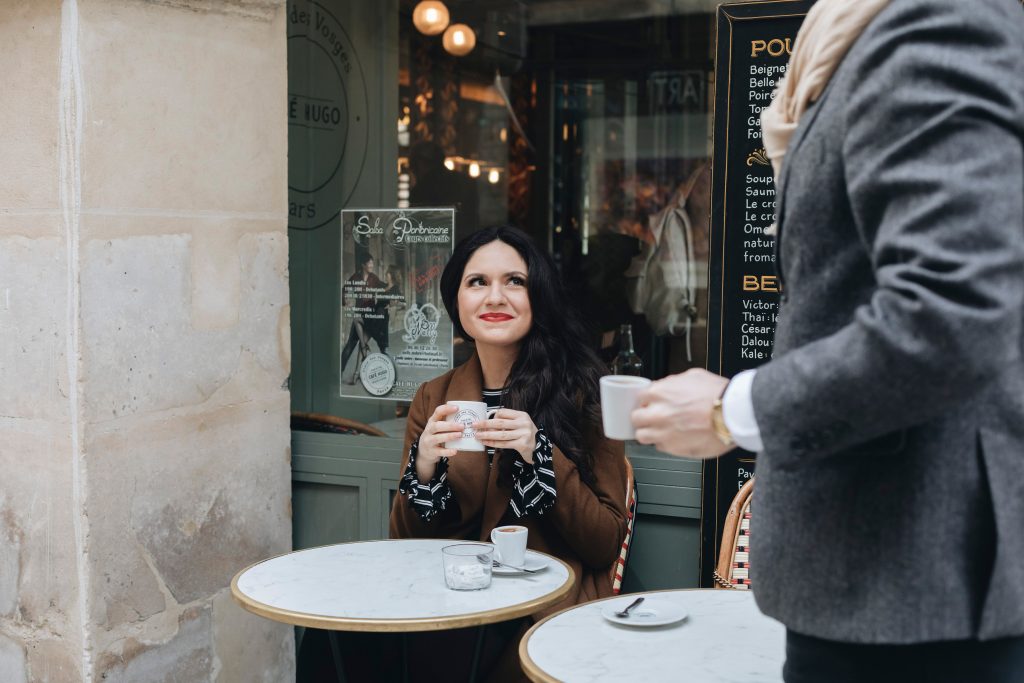 All photos of me are taken by the flying poodle!