Today is National Pasta Day! And as an avid pasta lover, I felt it my responsibility to share 18 cozy pasta recipes with you! They're perfect for celebrating this delicious "holiday"… and will totally take care of the age old question: "what are we having for dinner tonight?". Buon appetito!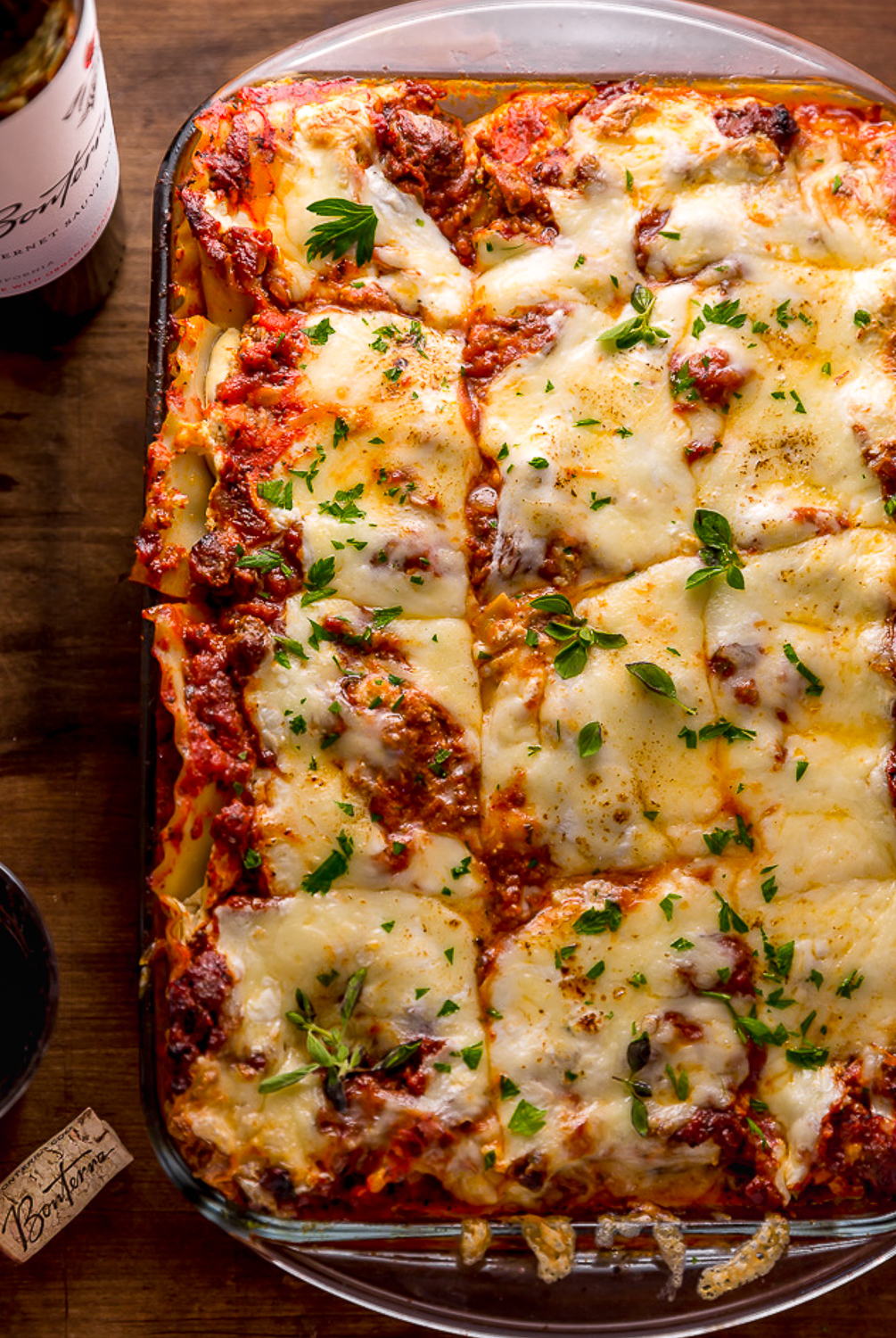 Nothing beats homemade lasagna, and this meat lovers version is a meaty, cheesy, carb-y dream come true!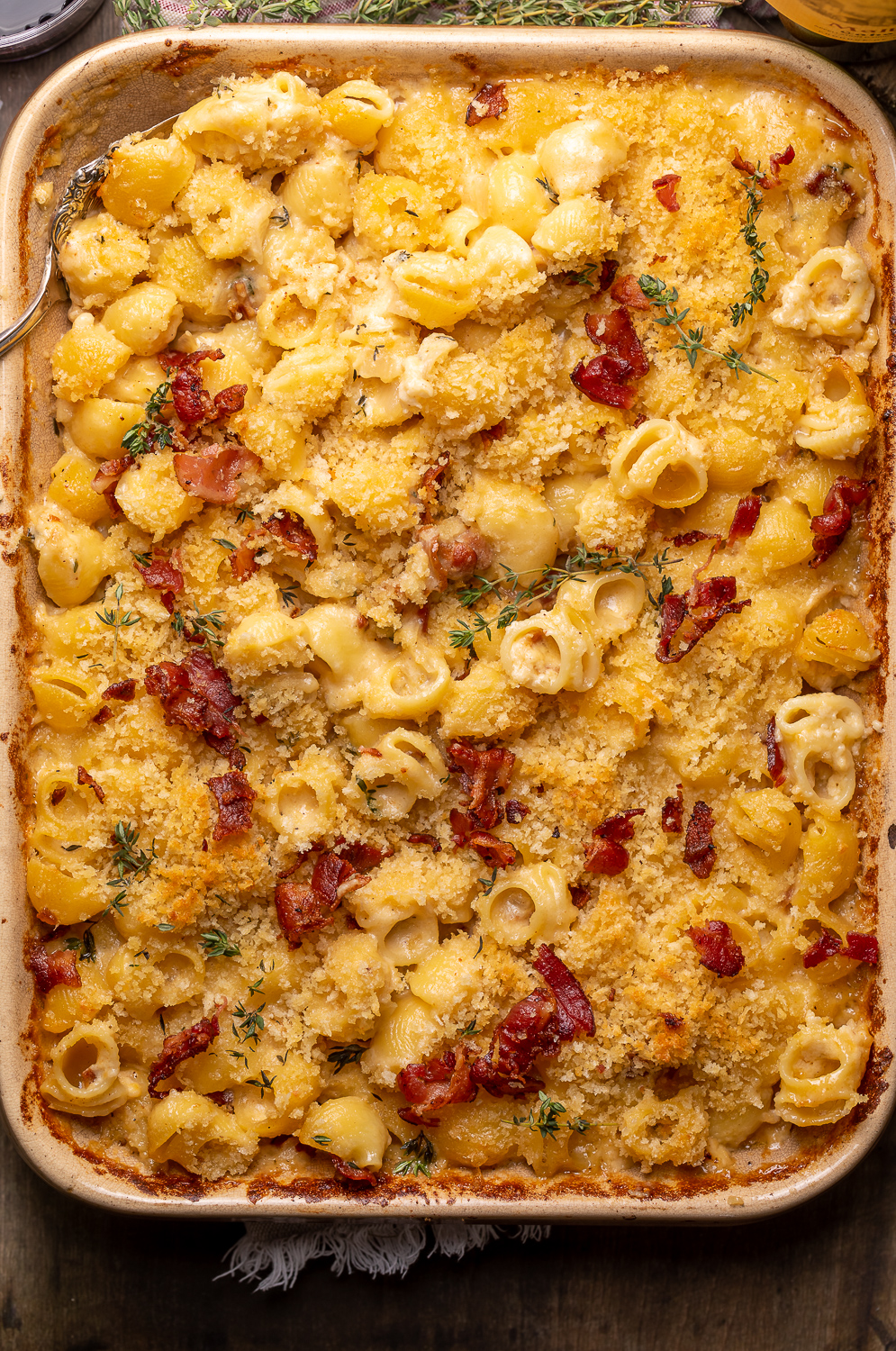 Hello, comfort food! This sophisticated mac & cheese is the perfect pasta recipe on those nights you're craving something extra cozy and delicious!
Pasta in soup? Yes, please! This Italian chicken soup is packed with flavor and loaded with tons of cheesy tortellini!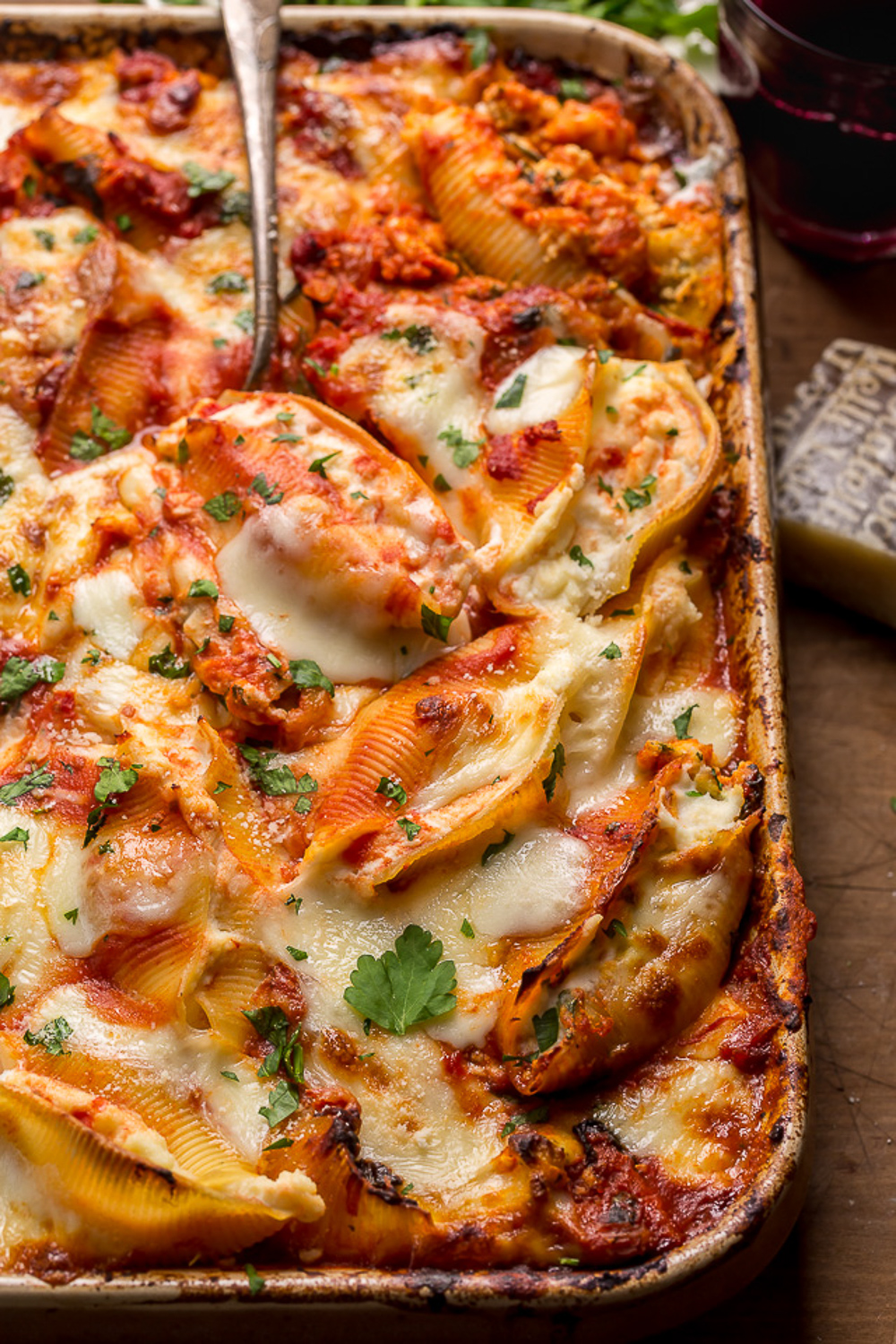 You can't beat a classic! And these stuffed shells are just that. Gooey, cheesy, and saucy, this recipe is always a crowd-pleaser!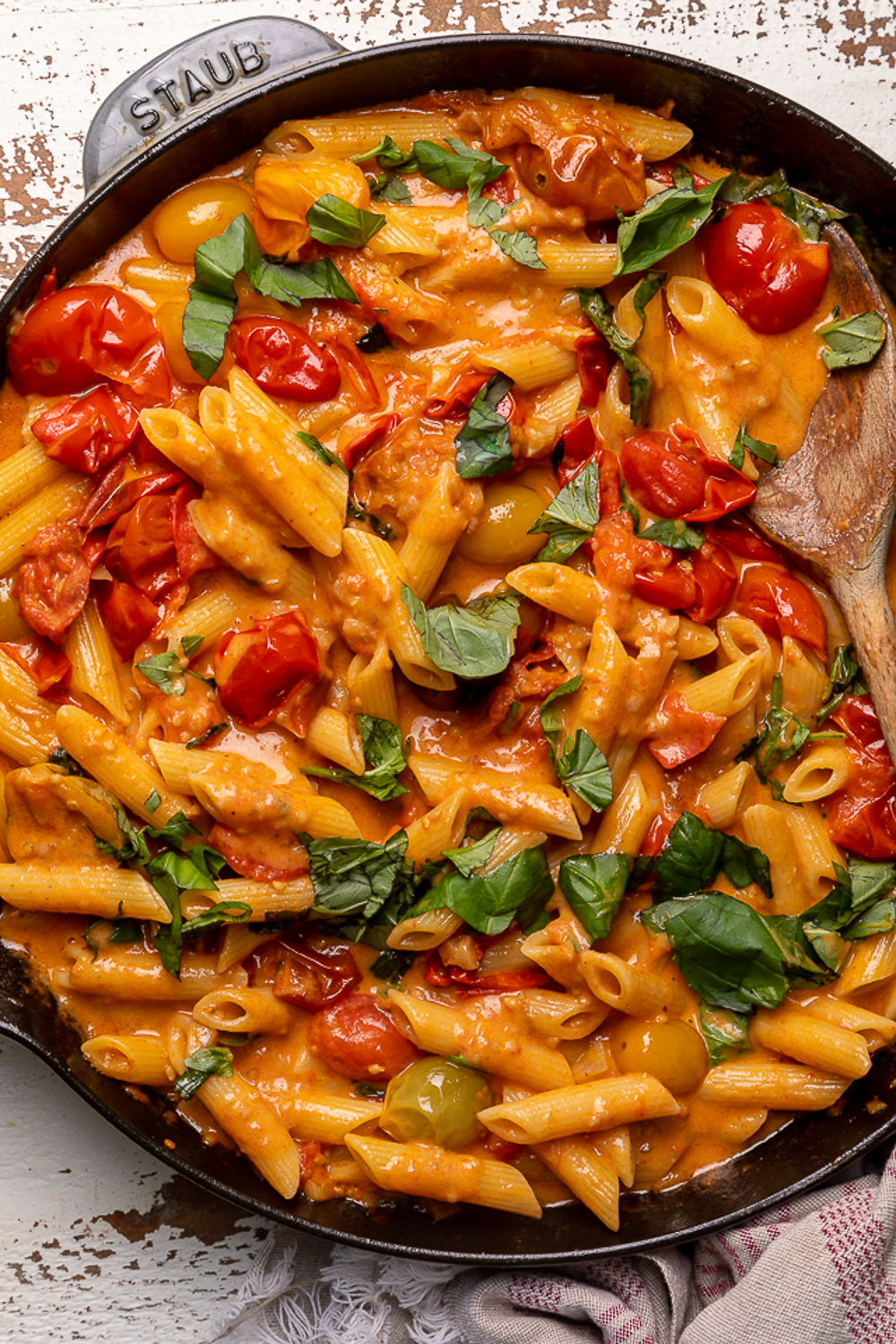 The only way to make penne alla vodka even better? Use tons of fresh basil and tomatoes! This recipe has rave reviews!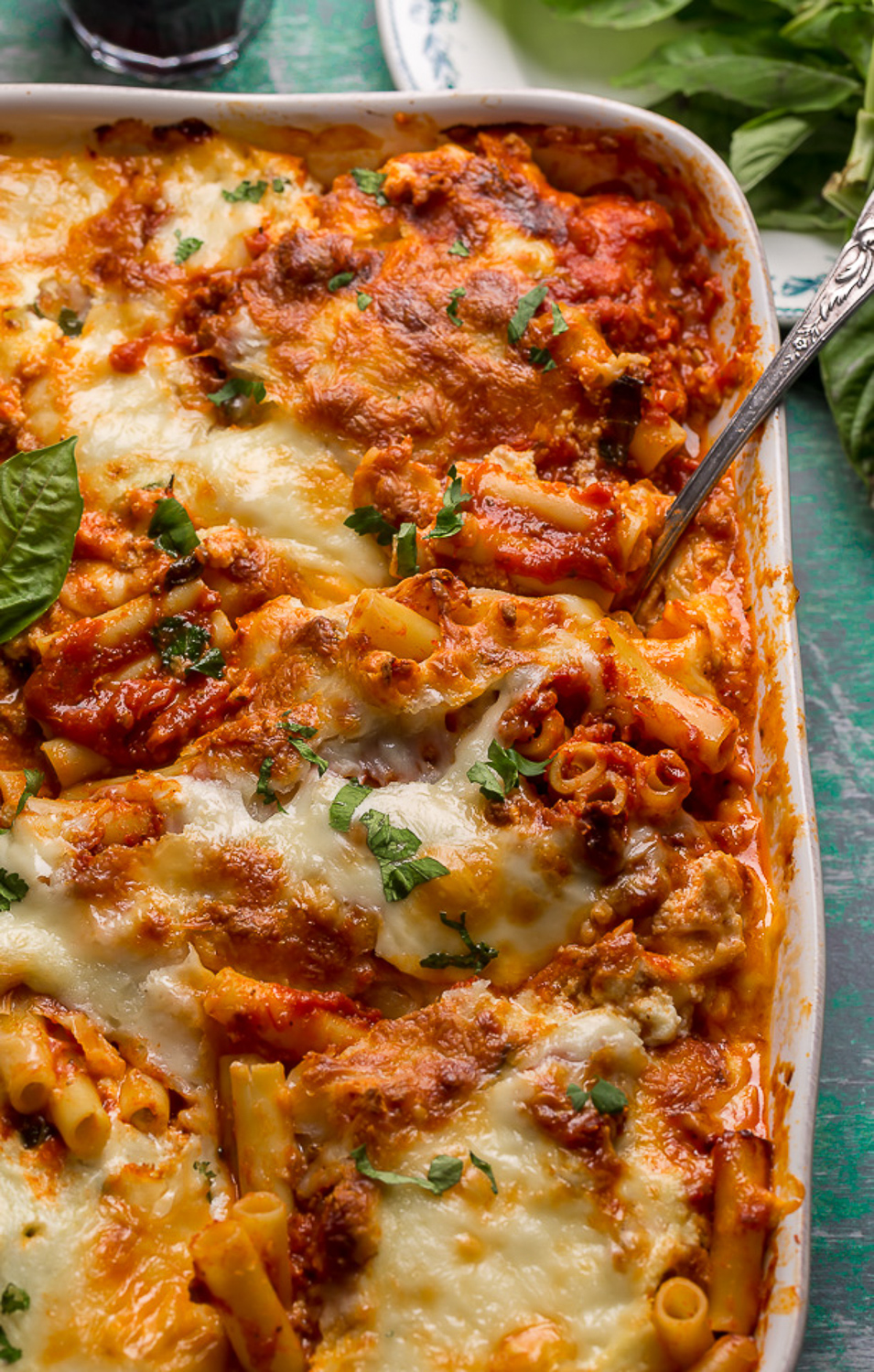 Calling something the BEST EVER is a bold statement, but when it comes to this baked ziti, it's true! But don't take my word for it! Read the glowing reviews and then try it for yourself!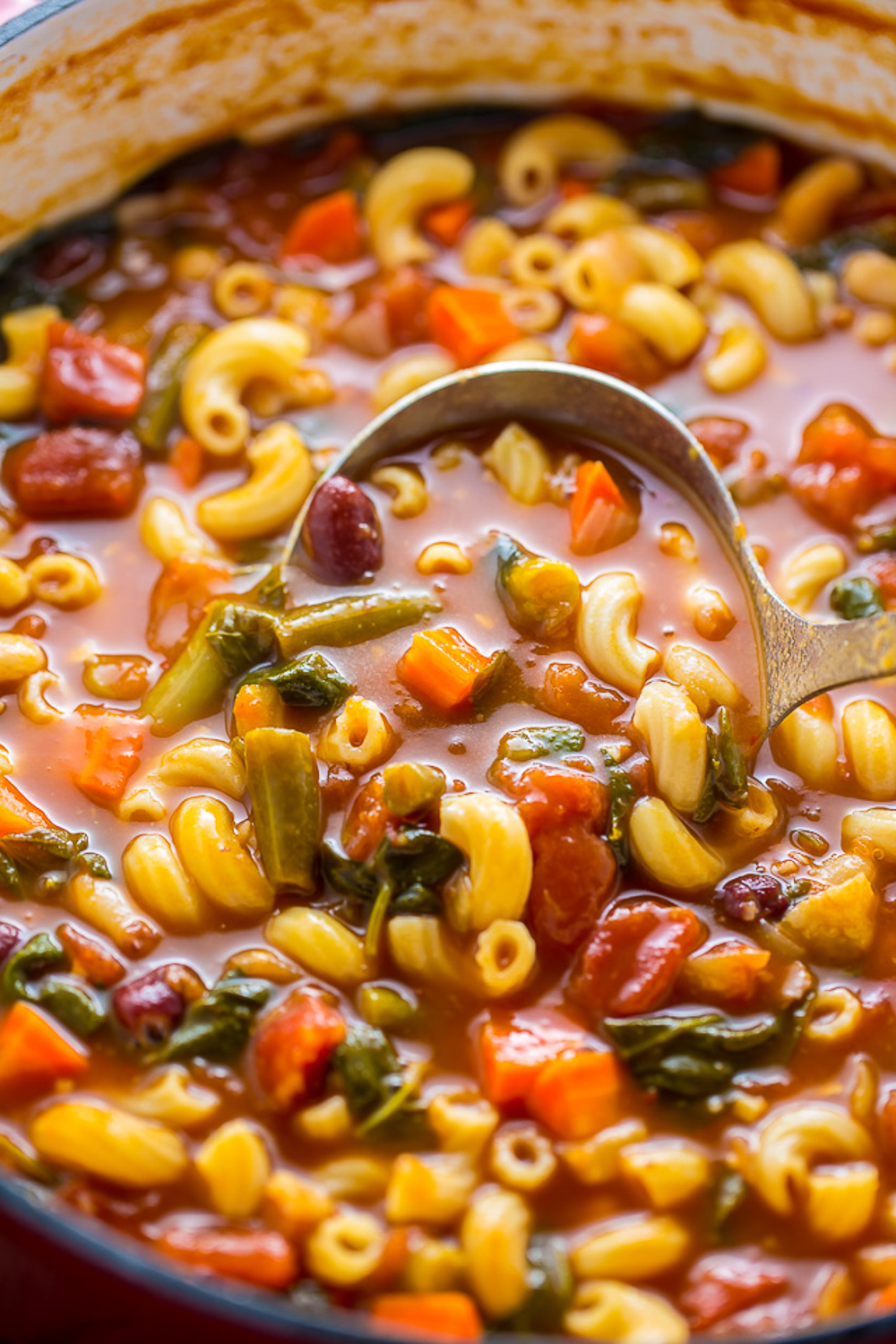 This hearty Italian minestrone is loaded with fresh veggies and elbow pasta, but any small pasta noodles will work! Soul warming and perfect for a cold night in!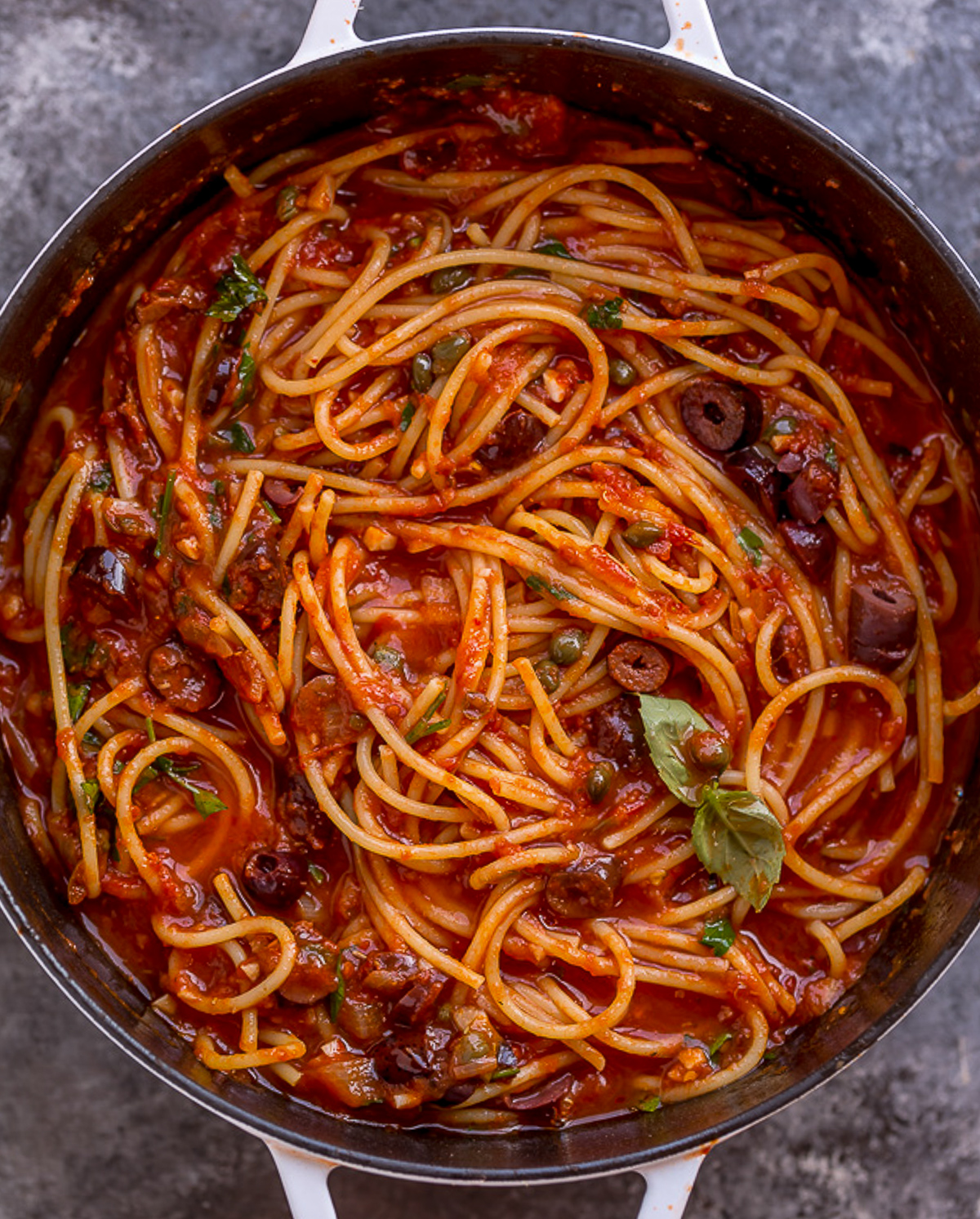 If it's flavor you crave, this pasta puttanesca might just be for you! Loaded with briny olives and capers, plus anchovies and crushed red pepper flakes! This is an extremely flavorful pasta recipe that utilizes ingredients you probably have hidden in your pantry.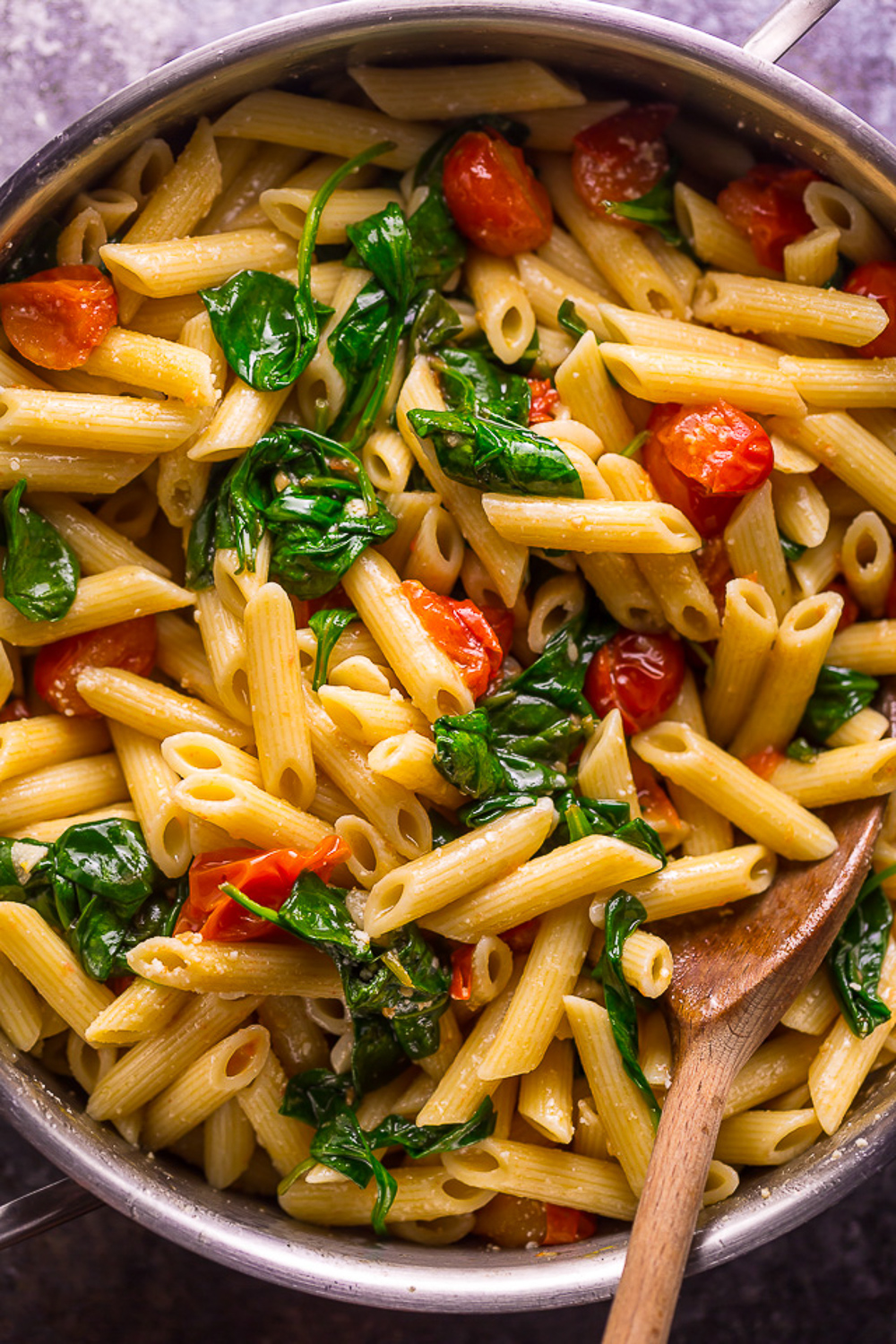 It doesn't get much easier than this simple tomato and spinach pasta recipe! Featuring penne, tons of garlic, fresh tomatoes, and baby spinach, this is a versatile recipe you can really make your own!
Aka the most popular pasta recipe on my website! This saucy rigatoni dish is covered in a rich sausage marinara sauce and loaded with fresh zucchini and onions! So yummy!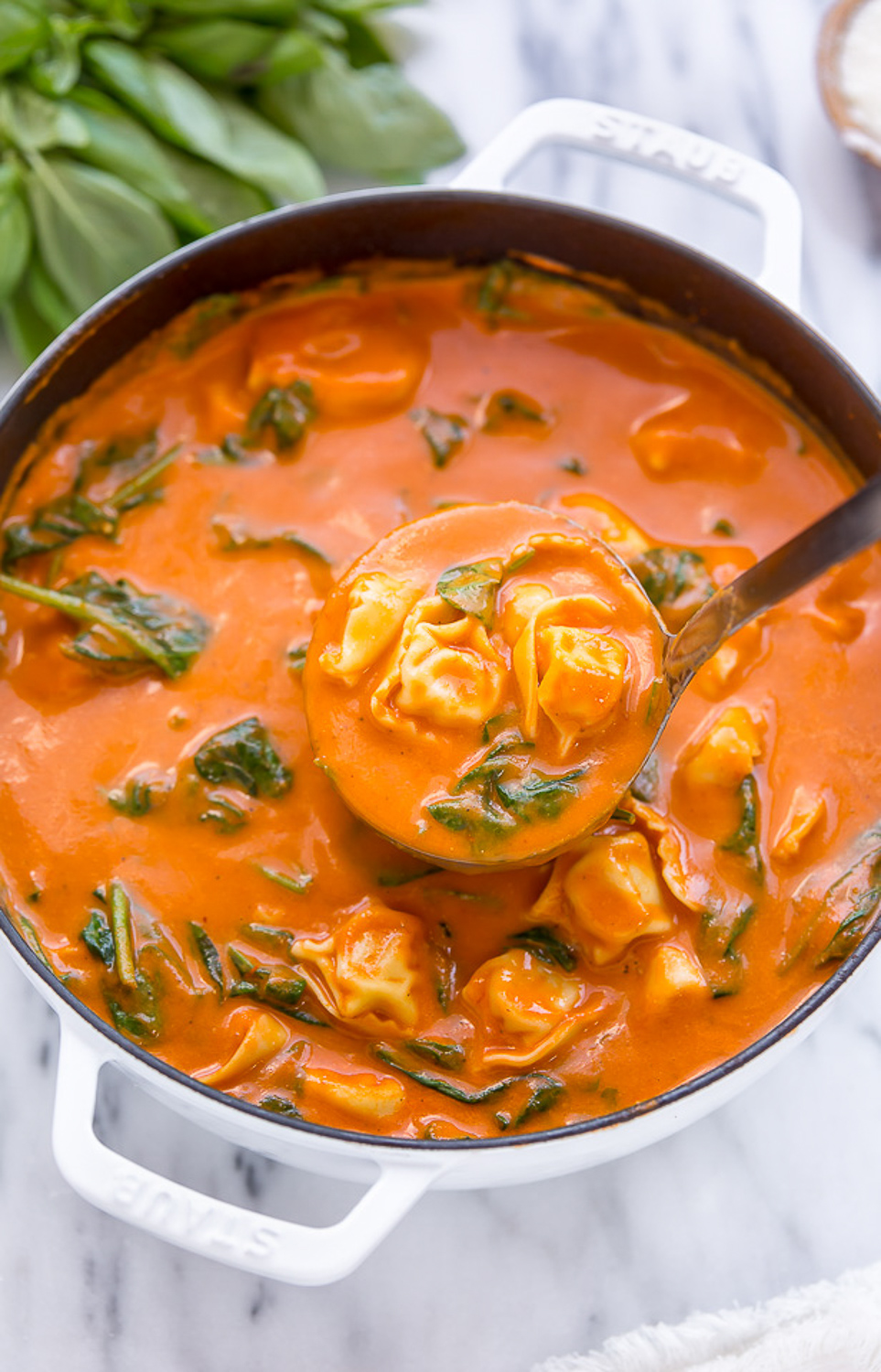 This creamy dreamy tomato and tortellini soup defines comfort! And a handful of fresh baby spinach adds a welcome pop of green!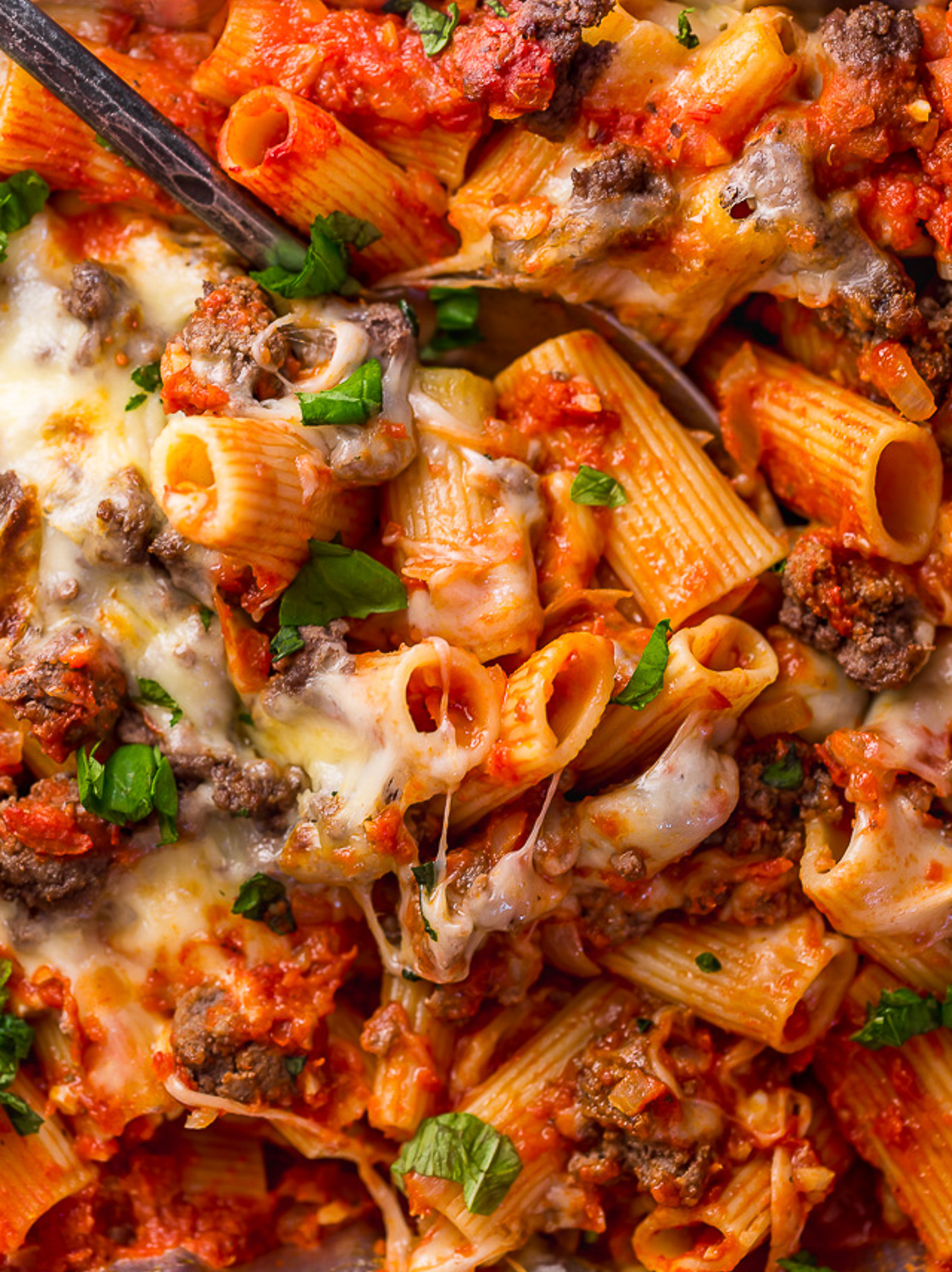 Another recipe that has a cult like following! This baked rigatoni with beef serves a crowd and is so comforting!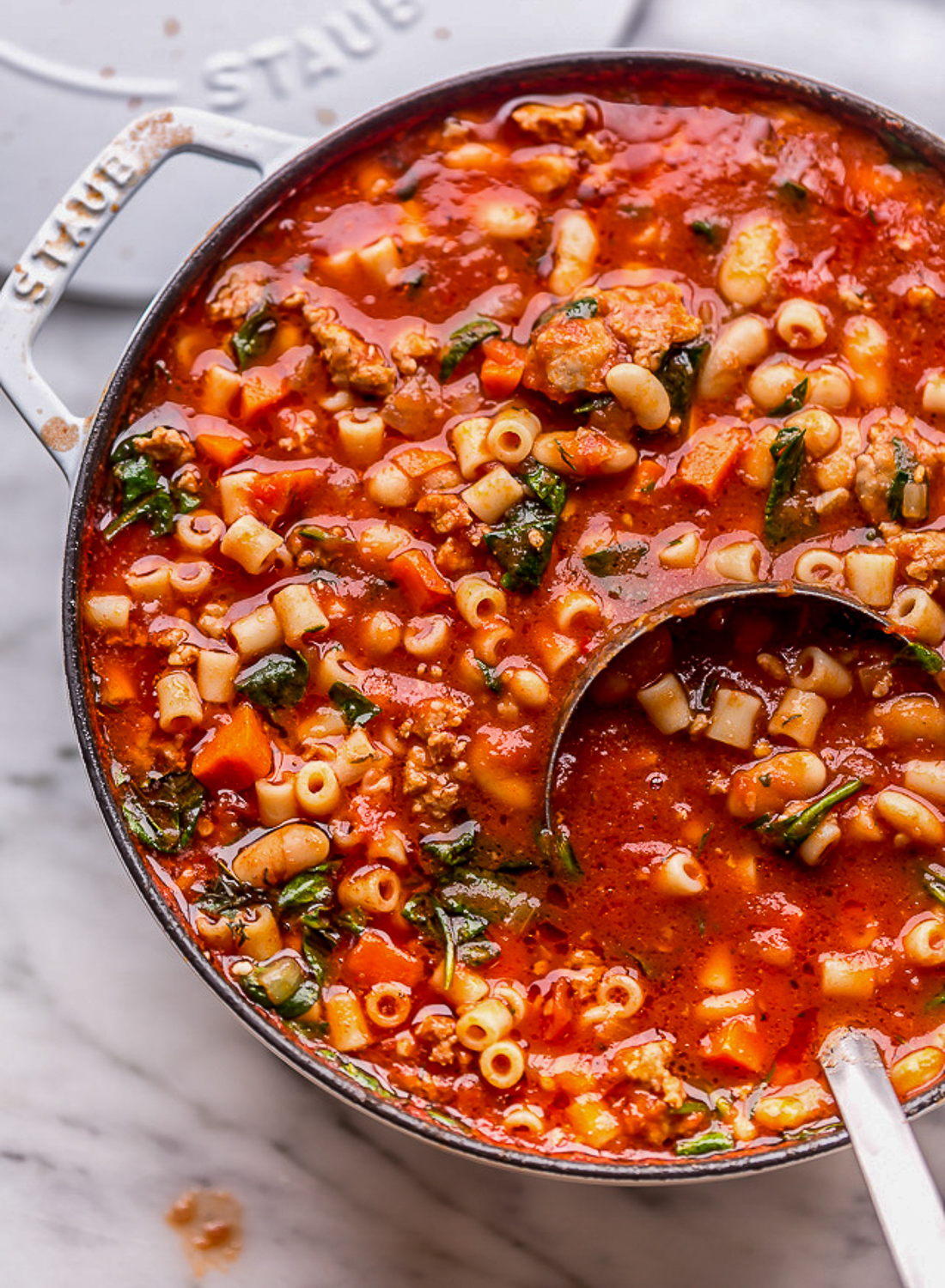 This is – hands down – the best pasta Fagioli soup recipe you'll ever try! Super flavorful, loaded with mini pasta and beans, and hearty enough to be a meal on its own! Pair with crusty bread and a glass of wine!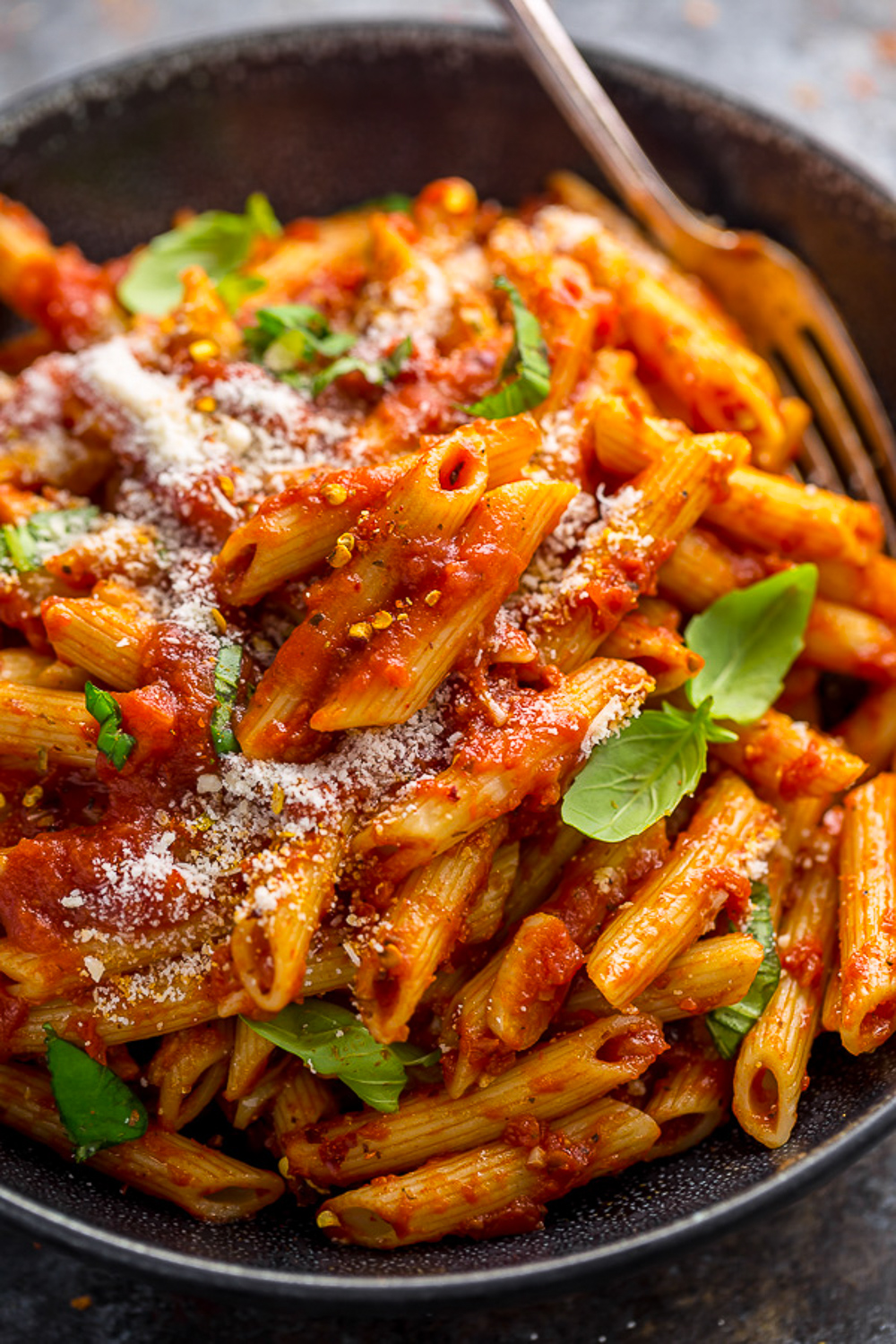 Some like it hot! And if that includes you, this spicy penne arrabbiata is for you! Add more crushed red pepper flakes to make it even spicier!
If you're looking to get fancy with your pasta, you can't beat this spicy lobster pasta recipe! Loaded with chunks of fresh lobster, this is perfect for special occasions!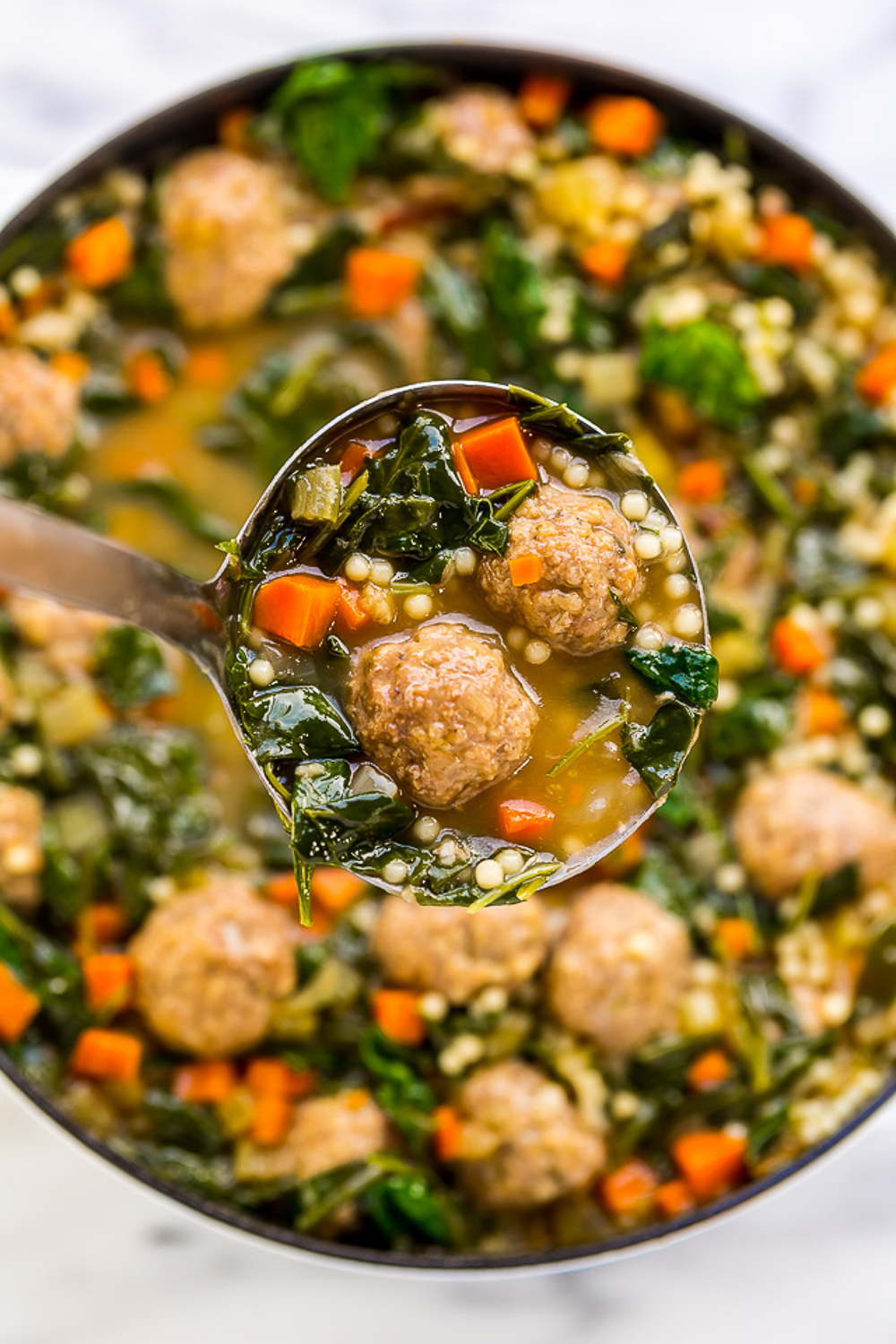 Pasta and meatballs… in soup form! This Italian wedding soup is hearty, super flavorful, and serves a small army!