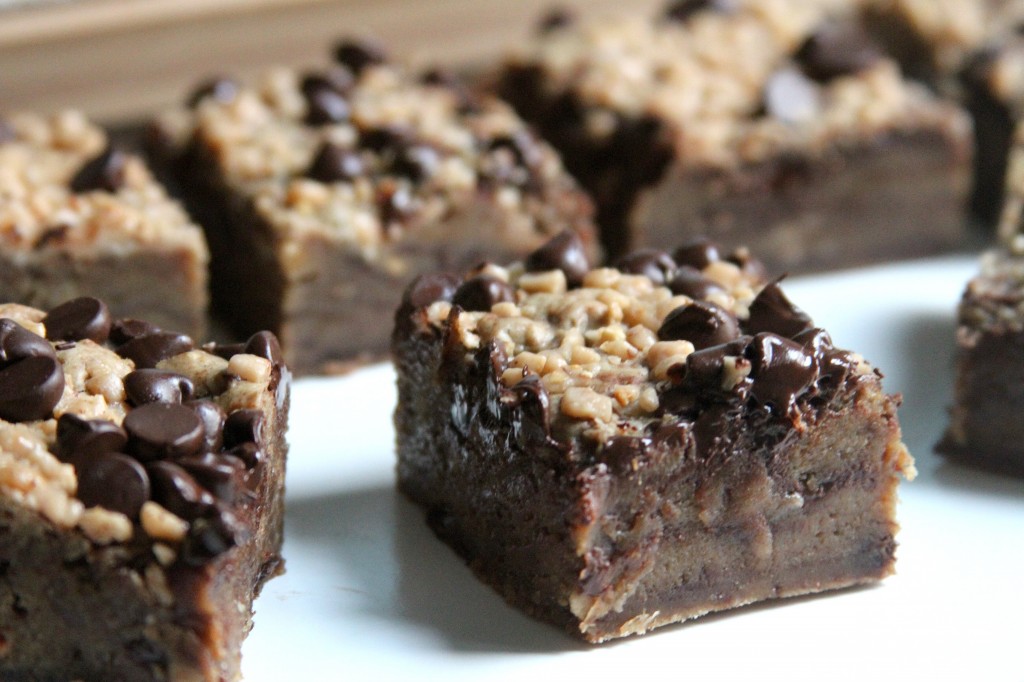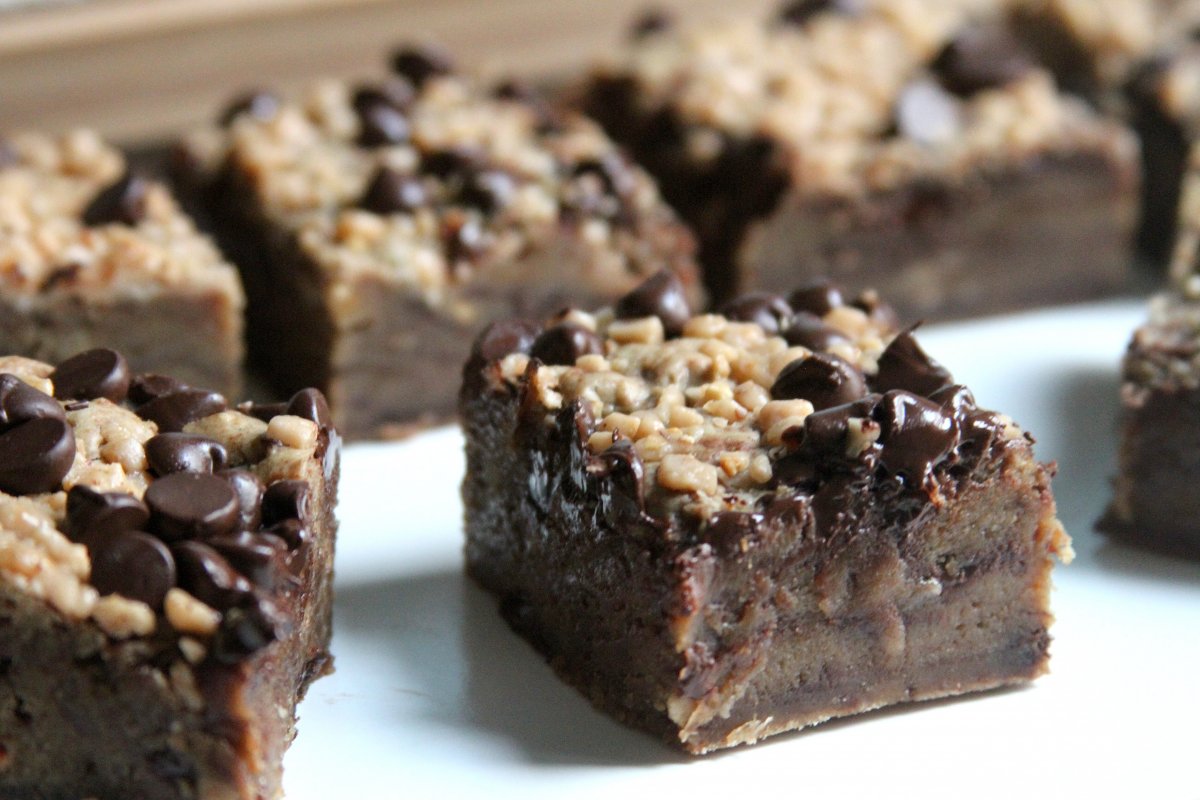 Friday is finally here, friends!
Boy oh boy, do I love me a Friday. Friday is so full of anticipation. Friday is so full of Saturday dreaming. Friday is so full of Sunday scheming. Ya know, Friday is like… Christmas eve for the weekend. It just rules. Let's agree on this.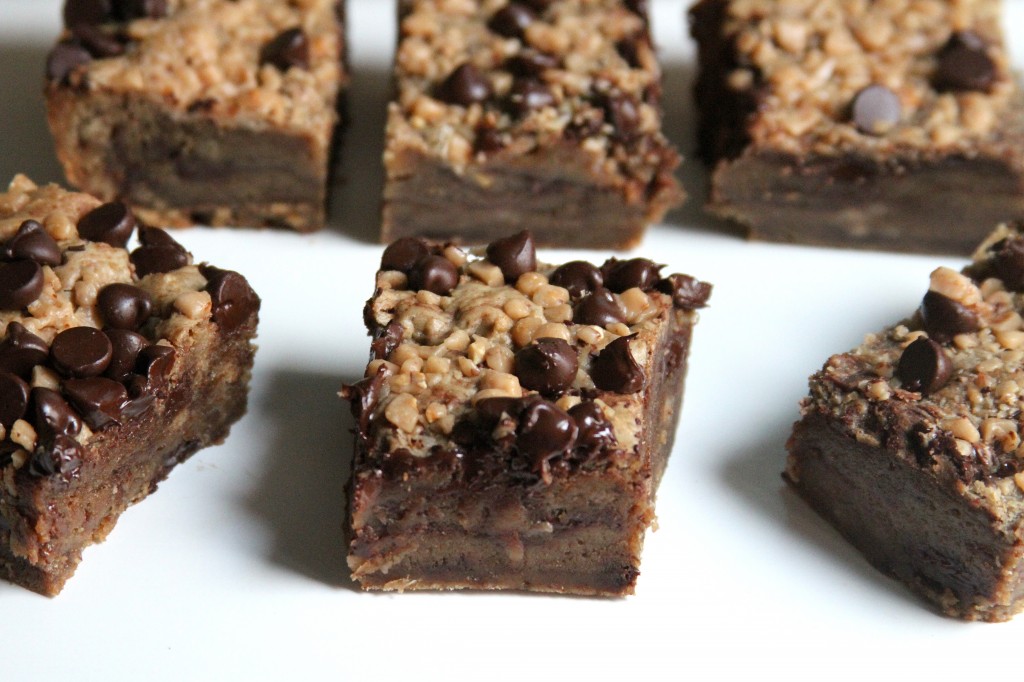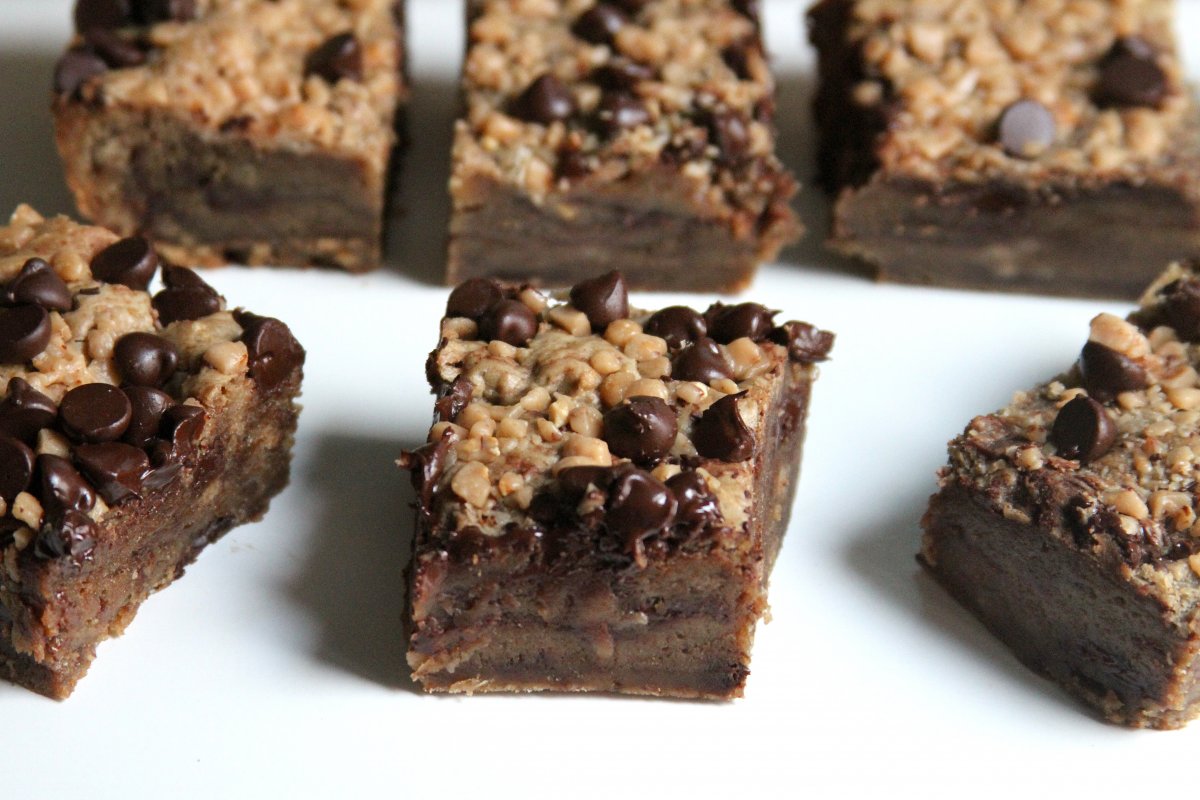 What are you guys getting up to this weekend? Anyone going to see Gatsby…? I'm on the fence about this flashy production, but I'll probably cave and go see it anyways. I have a weakness for DiCaprio. That boy just melts my butter. He'll always be Jack in my mind and my heart. Romeo, too. Oh, Romeo. Young Leo was such a sizzler.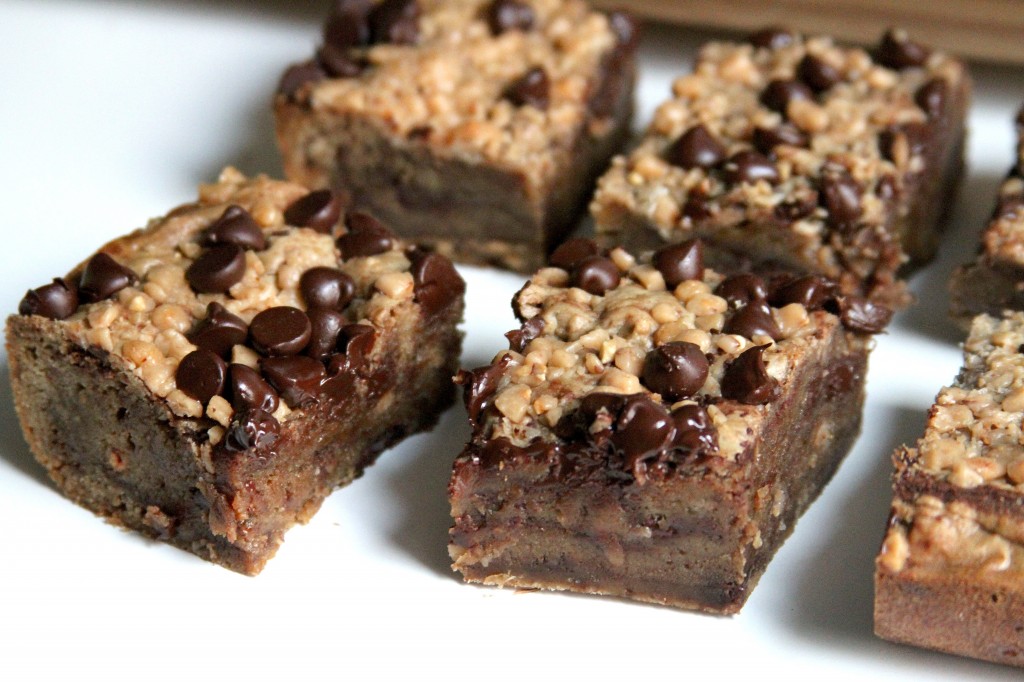 Moving on from movie/boy talk! I made y'all some blondies. And you guys… this was no ho-hum batch!
No, no, no. You see…
This batch was special. This batch made me sing. This batch lasted exactly 46 minutes before it was nothin' but crumbs (I had help!)…
What makes these super chubby stacked blondes so special is simple: They're oozing with toffee, espresso, and, CHOCOLATE. 
Am I a girl who keeps her promises or what?
Do I even need to tell you why you should make these…? 
Seriously, I wanted to cry tears of joy after one bite. Instead I kept my cool by eating 4 more. Totes pro move.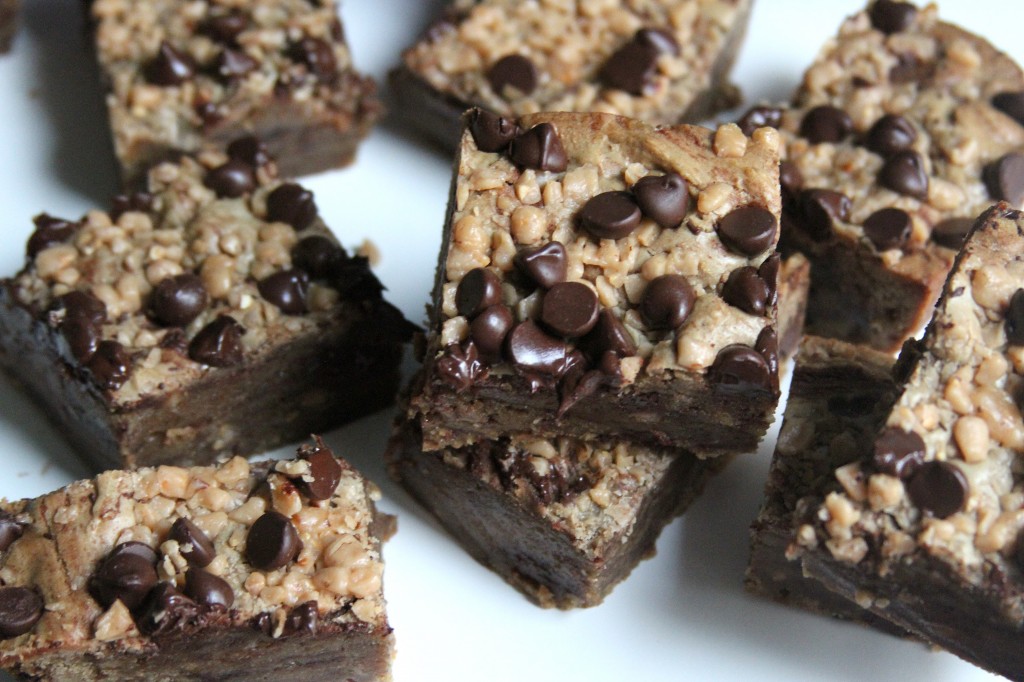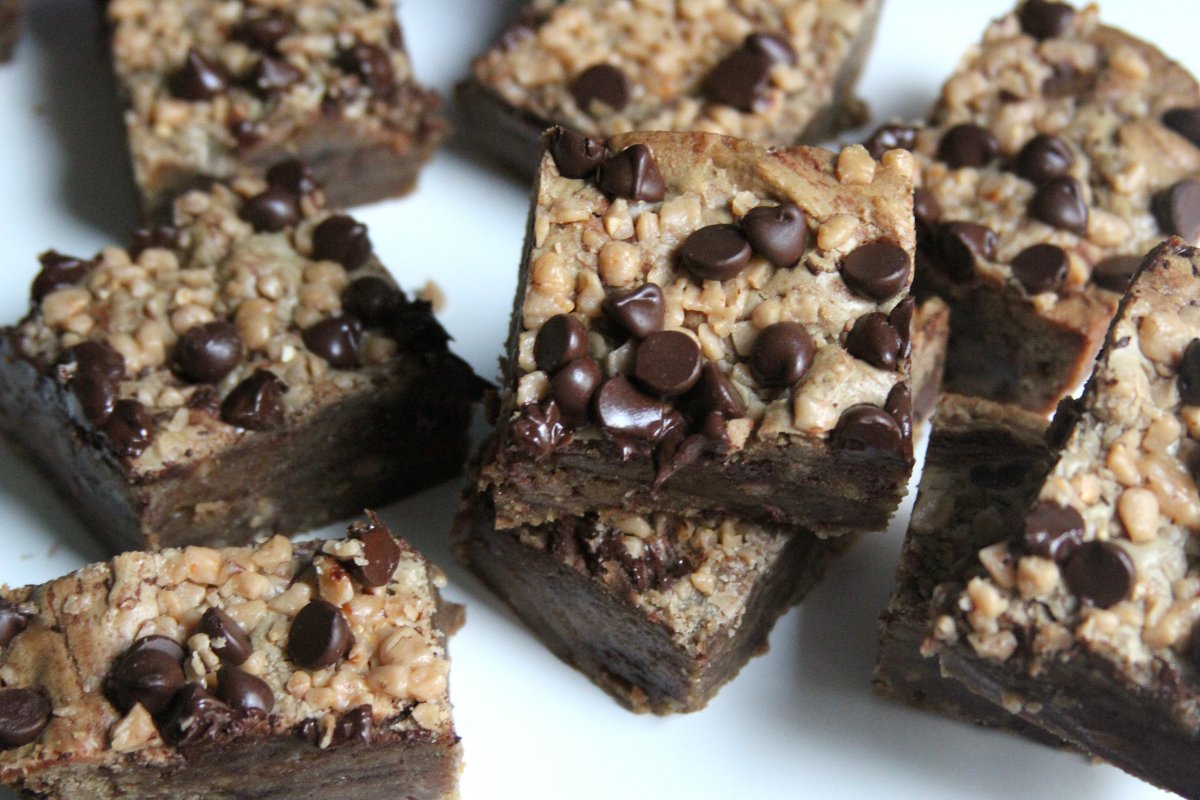 Get after this blonde…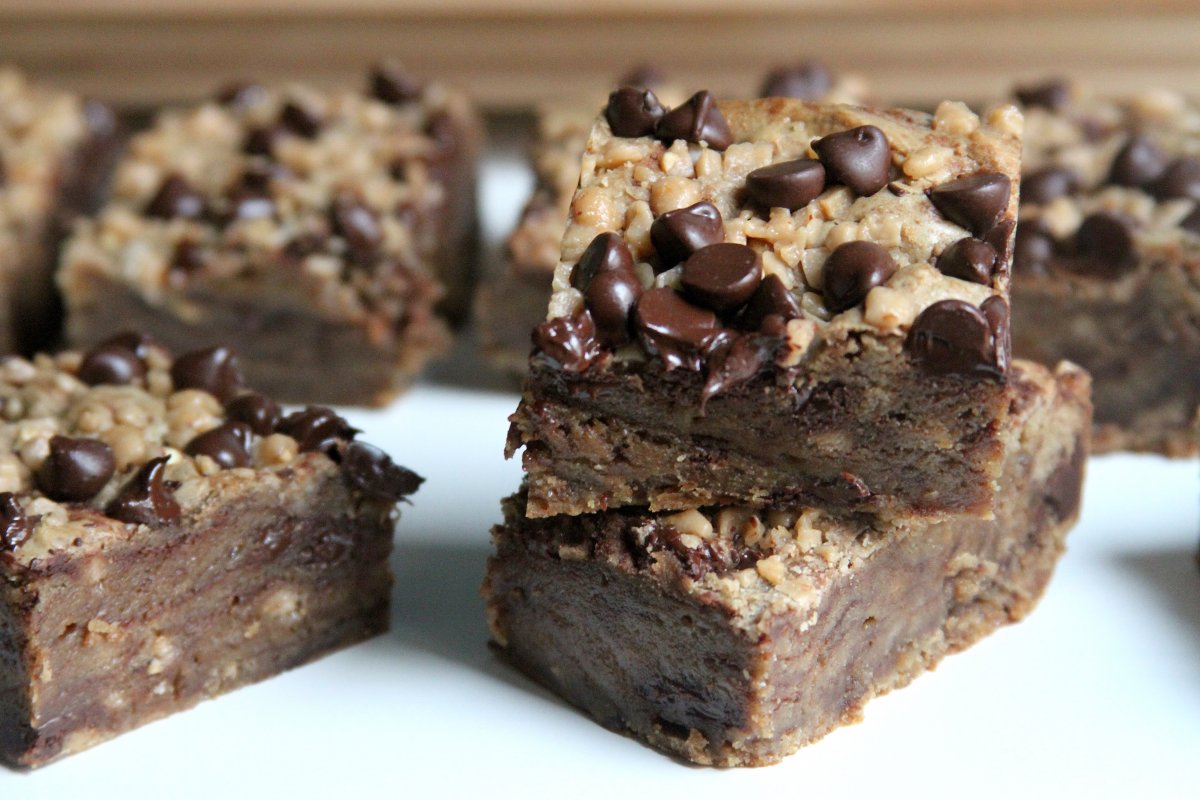 Because your oven won't preheat itself, you know.
Toffee-Coffee-Chocolate Chip Blondie Bars – Baker by Nature
Ingredients:
1 stick + 5 tablespoons (13 tablespoons all together) of unsalted butter, melted
1 1/2 cups dark brown sugar
1 teaspoon vanilla or almond extract
2 large eggs, at room temperature
2 cups + 2 tablespoons all purpose flour
1/2 teaspoon salt
1 teaspoon espresso powder
1 cup toffee pieces (I used homemade, but I know Heath Bar chips will work perfectly)
1 cup milk chocolate or dark chocolate chips
Instructions:
Preheat oven to 350 degrees (F). Line a 9×13″ quart baking pan with parchment paper and lightly grease. Set aside.
In a large bowl cream butter, sugar, and almond extract.
Add eggs, and beat well.
Gently stir in flour, salt, and espresso powder, stirring until you only see small traces of the flour.
Fold in almost all of the toffee and chocolate chips, reserving about 1/4 cup of each to sprinkle on top.
Pour into prepared pan and bake for 28 minutes, or until the top is nice and golden and the middle is not wobbling. Although we like our blondies a little gooey, so maybe a slight wobble wouldn't hurt…