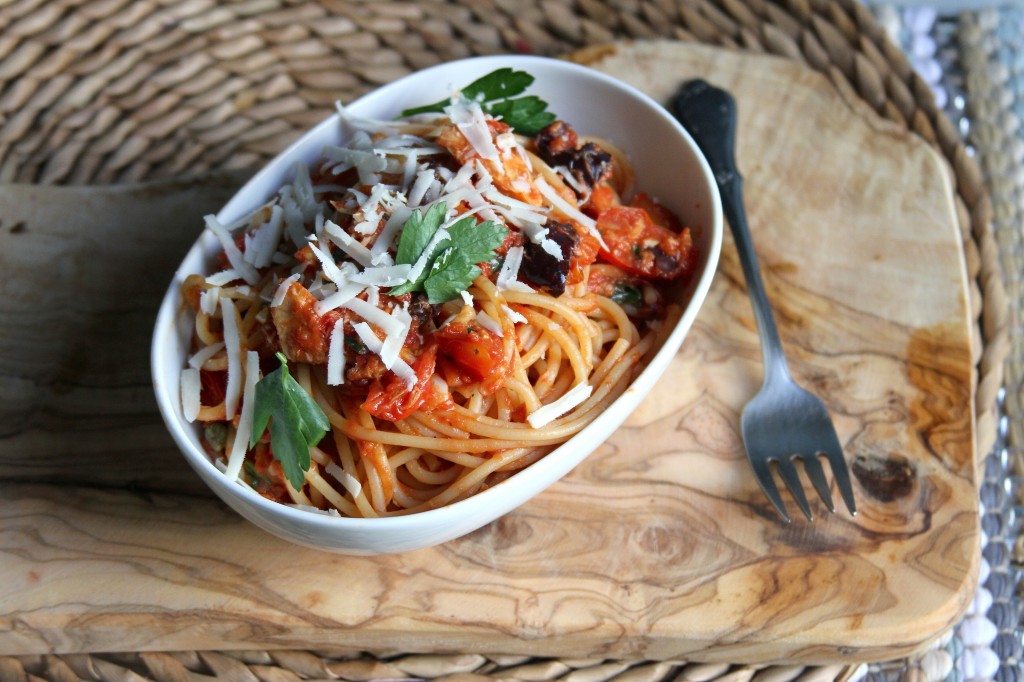 It's no secret that I love me some pasta.
During the week it's what I cook pretty much every-single-night. No complaints here!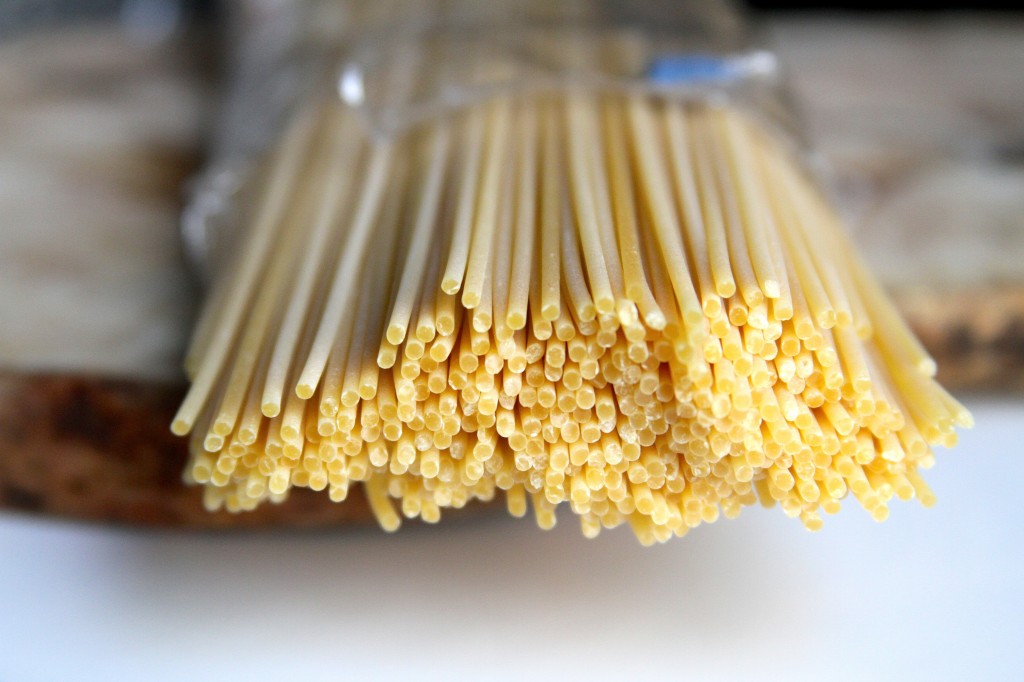 Pasta is quick (love it), cheap (need it), and insanely satisfying (gotta have it!).
Ok… I'll stop with the compliments there; I could go on for hours.

Actually, wait! I have one more. Pasta is also f-a-b-u-l-o-u-s for using up leftovers or other random stuff lurking around the fridge or pantry. Ok. Now I'm done.
Since olives and capers are a pantry staple over here, puttanesca lands on our menu quite a lot. The deep, briny flavors are just so seductive, and that seduction gets double by how quick and easy it is to throw together.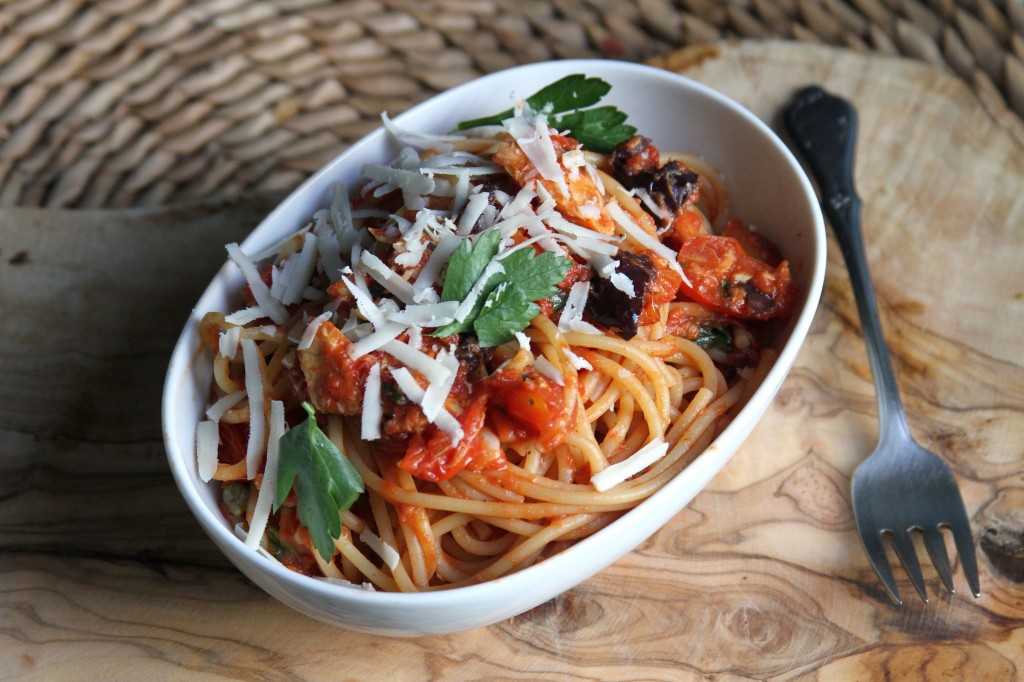 In this adapted version I tossed in some fresh tomatoes and subbed canned tuna instead of anchovies… mainly because I was too lazy to run out to the store, but also because it makes the dish feel "meatier".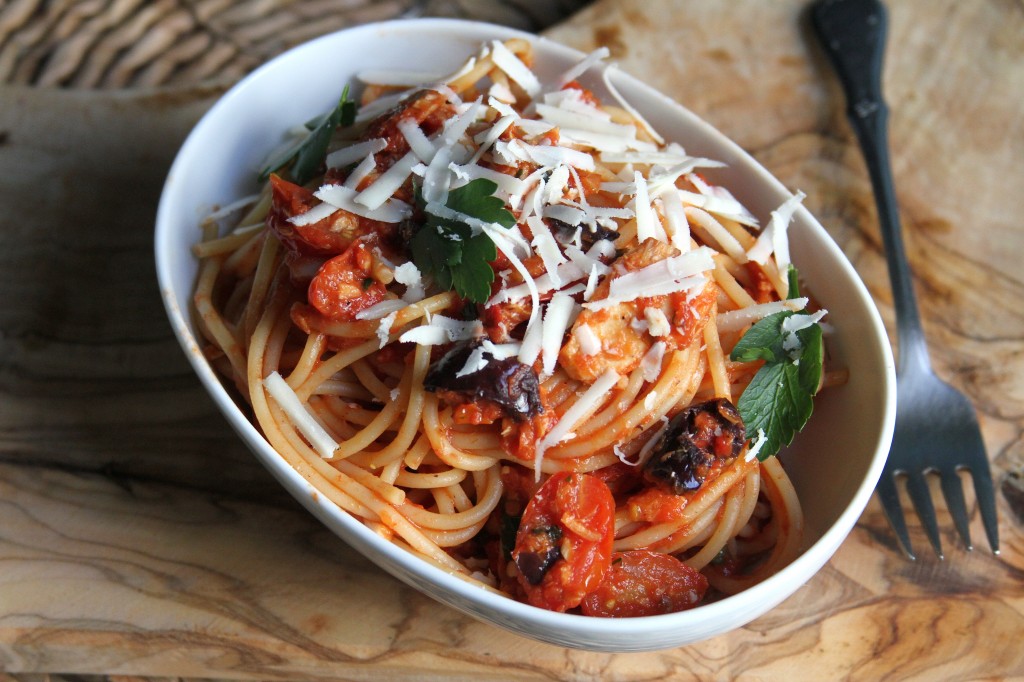 This is totally what you should make for dinner.
Because I mean…
Doesn't your face just want to get lost in that?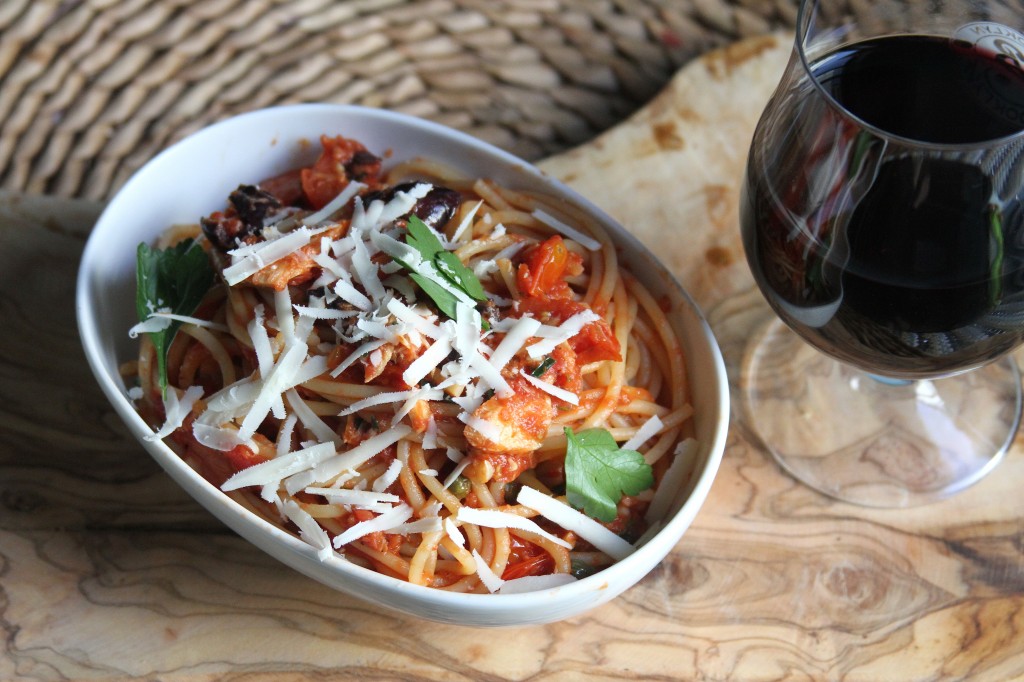 Tomato and Tuna Spaghetti Puttanesca – Baker by Nature
Serves 6 hungry people
1 pound spaghetti, cooked al dente
2 cups grape tomatoes, cut in half
3 tablespoons olive oil
5 cloves garlic, minced
1/2 teaspoon crushed red pepper
1/2 tablespoon fresh oregano, minced
1/2 cup fresh parsley, roughly chopped
1/2 cup kalamata olives, pitted and roughly chopped
4 tablespoons capers, rinsed
2 cans of tuna, drained
(1) 28 ounce can crushed tomatoes
salt and pepper to taste
Boil pasta according to package instructions. While your pasta is cooking, let's make the sauce!
In a large skillet heat the olive oil over medium heat. Add cut grape tomatoes and cook for about 10 minutes, or until the tomatoes have softened quite a bit and are blistered on the skin. Add the garlic and red pepper and cook for about 3 minutes. Add the oregano, parsley, olives, capers, and tuna, mix well and cook for a few more minutes before adding the crushed tomatoes. Stir sauce to combine all the ingredients, let it come to a boil, then reduce to low and let it simmer for 5 minutes. Toss cooked pasta with sauce, top with cheese, and enjoy!
I highly recommend a nice red wine to join this meal, if you're into that kind of thing.