These Fluffy Vegan Cinnamon Sugar Doughnut Muffins are sweet and delicious! This easy vegan muffin recipe is perfect for breakfast or as an after-school snack.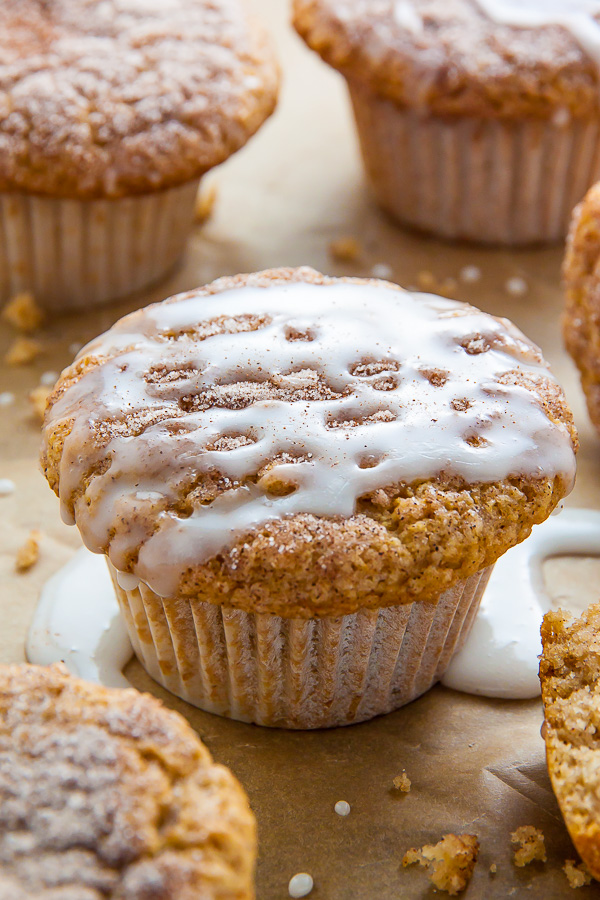 Vegan Muffins
Hello, dearhearts! How was your weekend? Mine was good, simple and – besides the whole breaking my foot thing (!!!) – pretty relaxing. Watched The Oscars last night and that was really fun. I don't normally get too excited for award shows, or stay up past my bedtime to watch the WHOLE thing, but made an exception last night. Although I'm certainly paying for it today, seeing the insanely talented and ever so kooky Matthew McConaughey win big made it completely worth while. If you haven't seen Dallas Buyers Club (Or True detective!!!), I highly suggest feasting your eyes on those asap!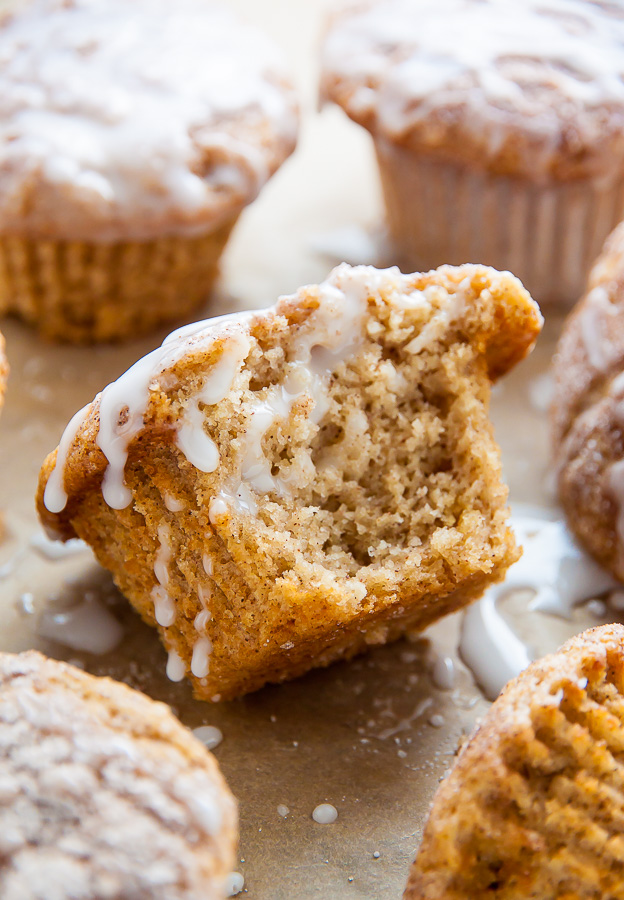 Vegan Cinnamon Muffins
Alright. Now that we're all caught up, let's talk about feasting on something else… like these muffins! These sweet little cinnamon sugar doughnut muffins are effortlessly vegan, and boast some whole wheat flour too! Facts like these make me more than happy to grab a muffin in the morning and call it breakfast.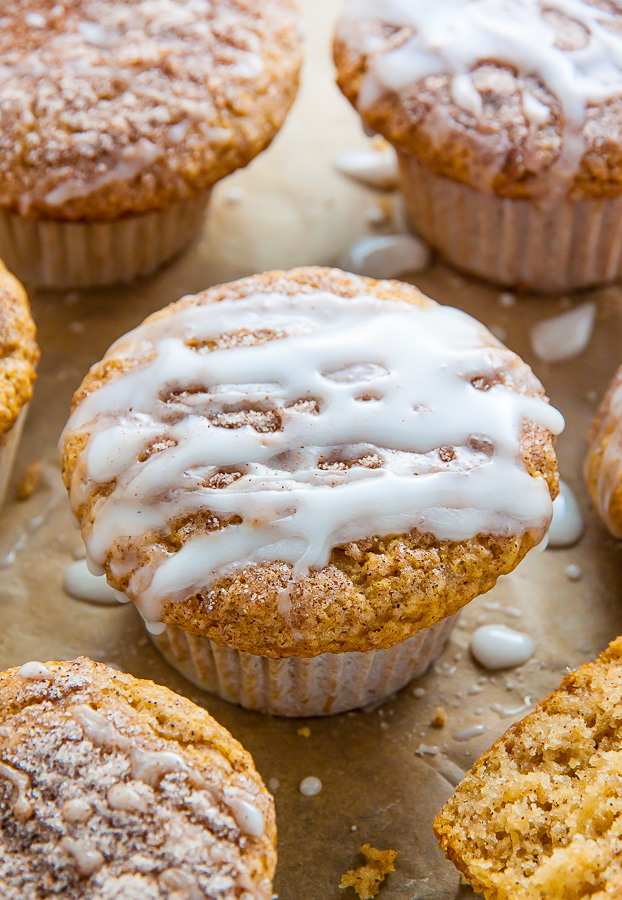 The flavor of these muffins is definitely heavy on the cinnamon side, but the apple sauce – which helps keep things nice and moist – does slightly shine through, giving the taste a perfect balance between the two. They're kind of like an apple cider doughnut, but in vegan muffin form. They're also a great friend to a cup of coffee! Which is where I'm headed right now. Coffee and muffin time, peoples! Let's do this 🙂 xoxo
If you try this recipe, let me know! Leave a comment below and don't forget to snap a pic and tag it #bakerbynature on Instagram! Seeing your kitchen creations makes my day. ♥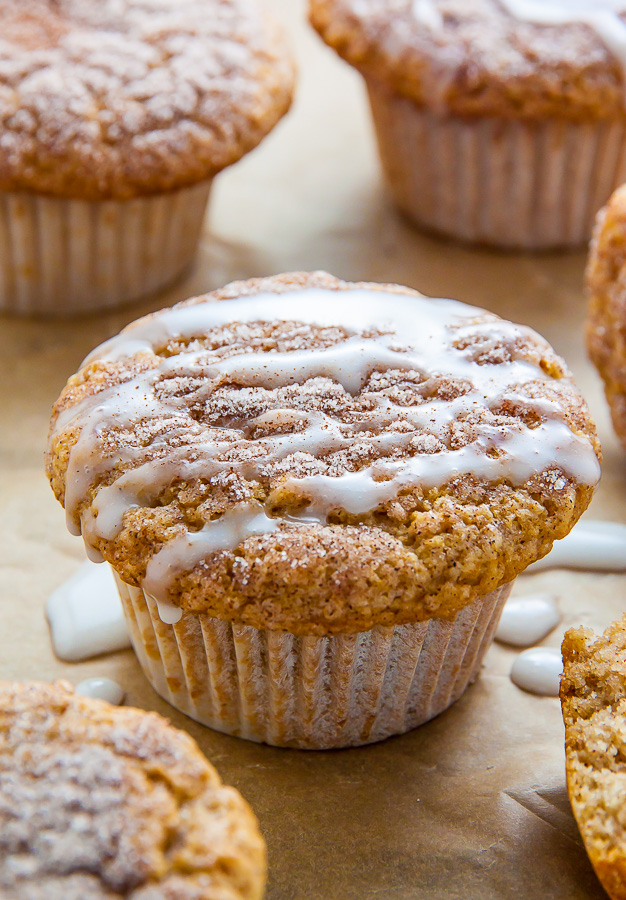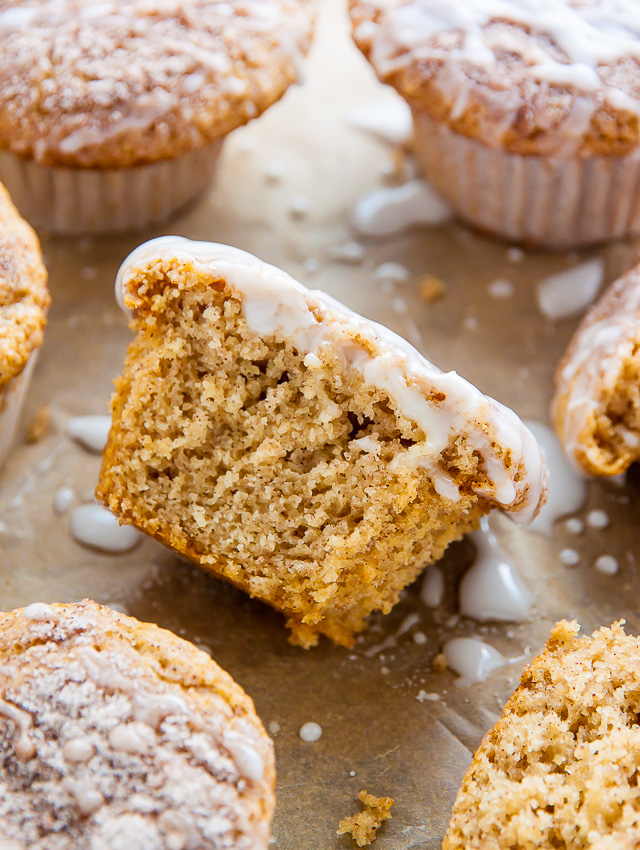 Easy Vegan Muffins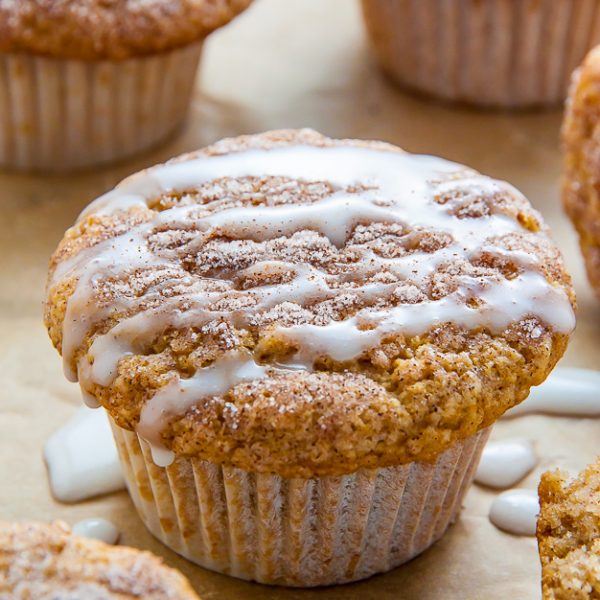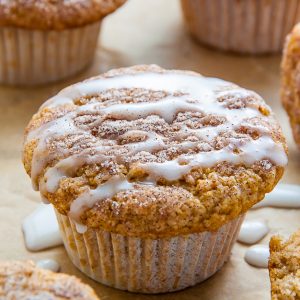 (Vegan) Cinnamon Sugar Doughnut Muffins
These Fluffy Vegan Cinnamon Sugar Doughnut Muffins are perfect for breakfast or as an after-school treat!
Ingredients
For the muffins:
1 cup all purpose flour
3/4 whole wheat flour
3/4 cup dark brown sugar
1 tablespoon baking powder
1/2 teaspoon salt
1 teaspoon ground cinnamon
8 ounces applesauce (unsweetened)
4 ounces almond milk
4 ounces olive oil (you may use canola or coconut if you prefer)
2 tablespoons maple syrup
For the topping:
2 tablespoons sugar
1 teaspoon cinnamon
Glaze (optional): 
1/2 cup confectioners' sugar
2 teaspoons almond milk, more if needed
Instructions
Preheat oven to 400 (F). Grease or line muffin tray, set aside.

In a large bowl stir together flours, sugar, baking powder, salt, and cinnamon. In a separate bowl, whisk together applesauce, almond milk, oil, and maple syrup. Mix the wet ingredients into the dry, stirring until combined.

Fill the muffin cups 2/3 of the way full, sprinkle each with a little cinnamon sugar, and bake for 18 to 20 minutes. Let cool in the pan for at least 20 minutes, then transfer to a cooling rack to cool completely.
Glaze:
In a small bowl, combine the ingredients until smooth. Drizzle over muffins.
Notes
I make these muffins often and updated the photos in this post 4/22/2016