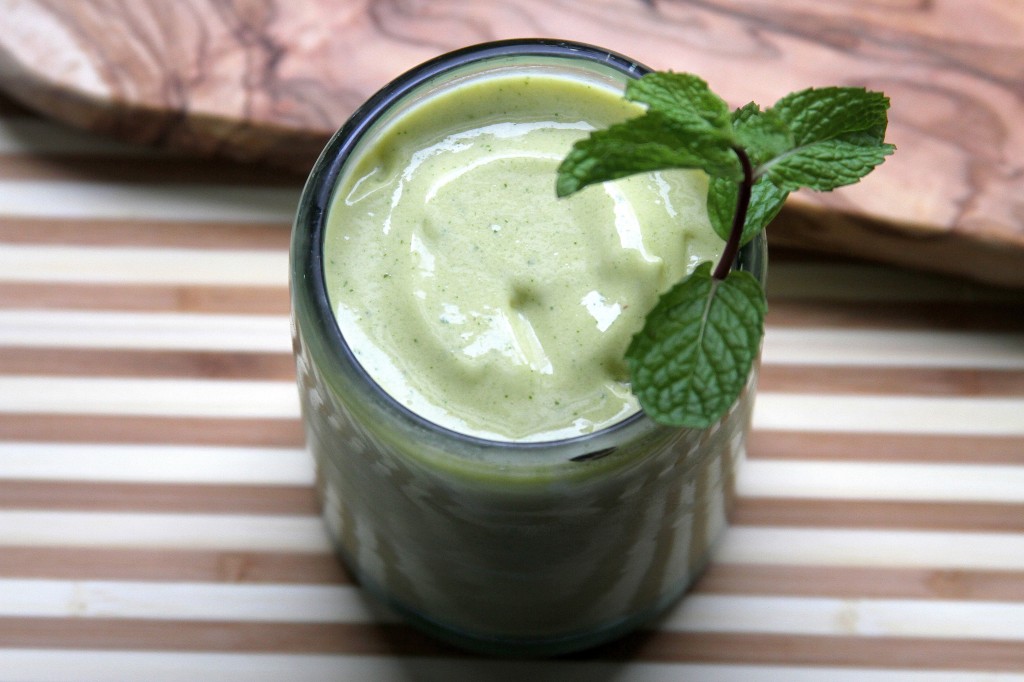 Meet my new morning lover: The Mango Mint Frosty.
This is what you drink when your body is all amped up and eager for milkshake o' clock, but your brain is all "Hell-to-the-no, lady. It's 7 am, that belly is still full of pizza and wine from last night, and oh yeah, you're out of ice cream because you ate all that too".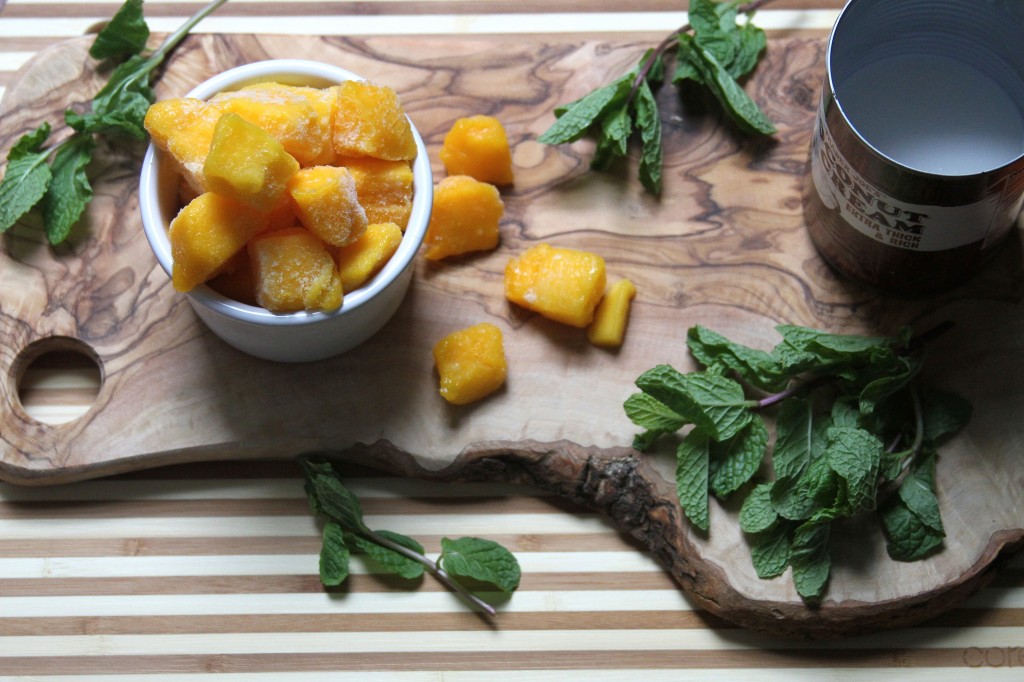 I'm sure your brain sends you identical messages too, right? Right…?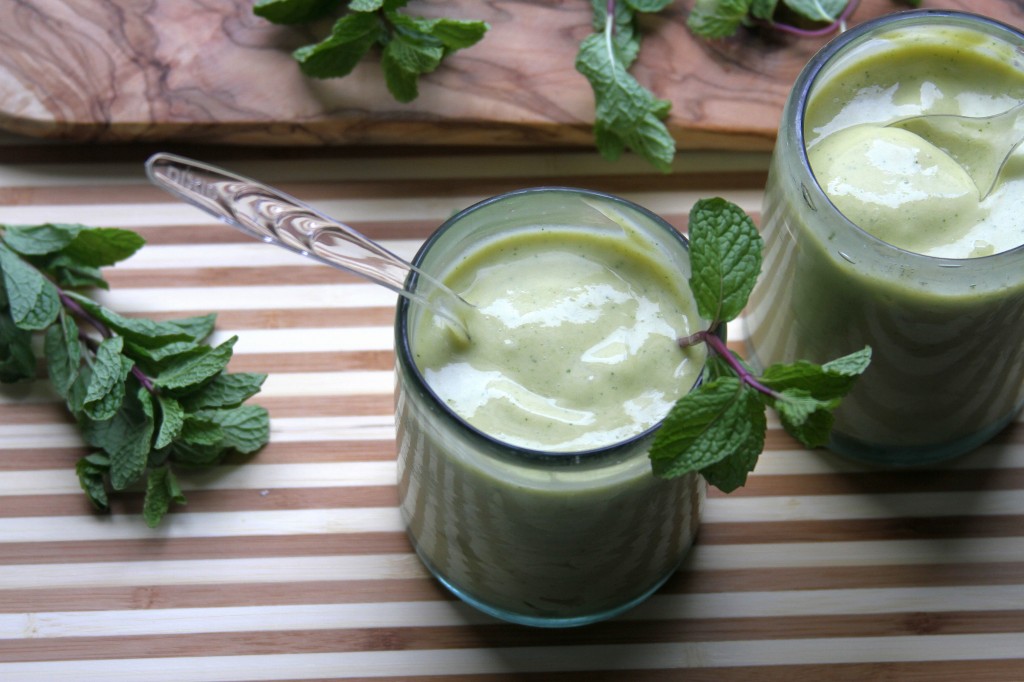 This kitchen experiment was easy enough to throw together with one eye open (literally… I was so friggin' tired this morning!), and ended deliciously. I was also stoked to finally crack open the can of coconut cream I've had sitting in my pantry since last year. It was an impulse buy… something I'm way too good at.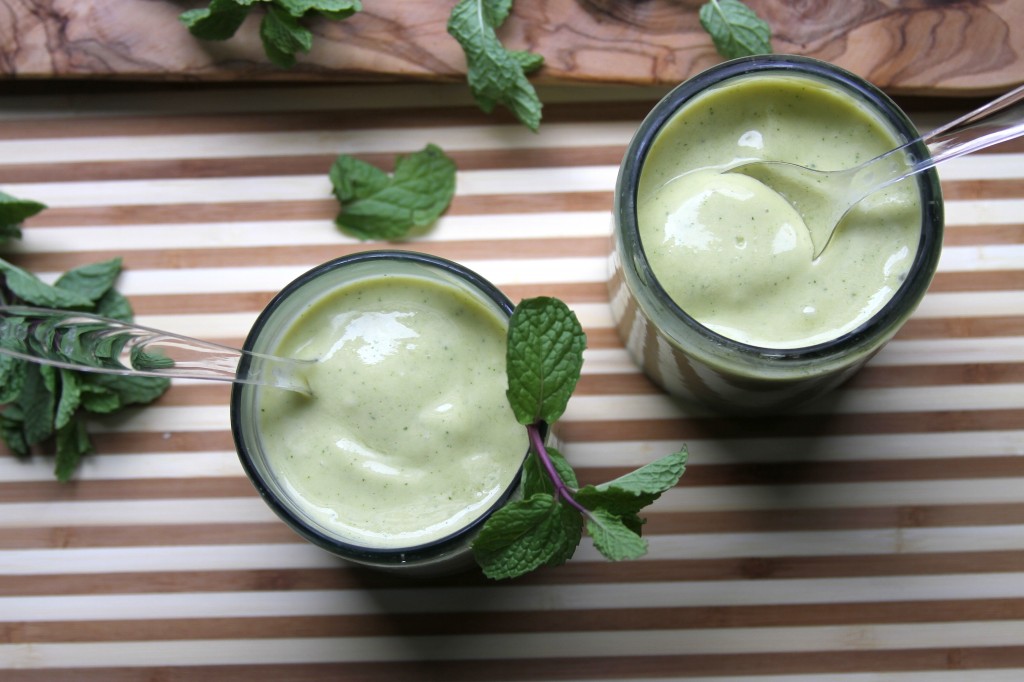 Now when it comes to blending up these refreshing, gorgeously green beverages, make sure not to overmix. Just pulse it until everything is nice and smooth. You don't want to loose that luscious frosty texture!
Uh-uh, you don't.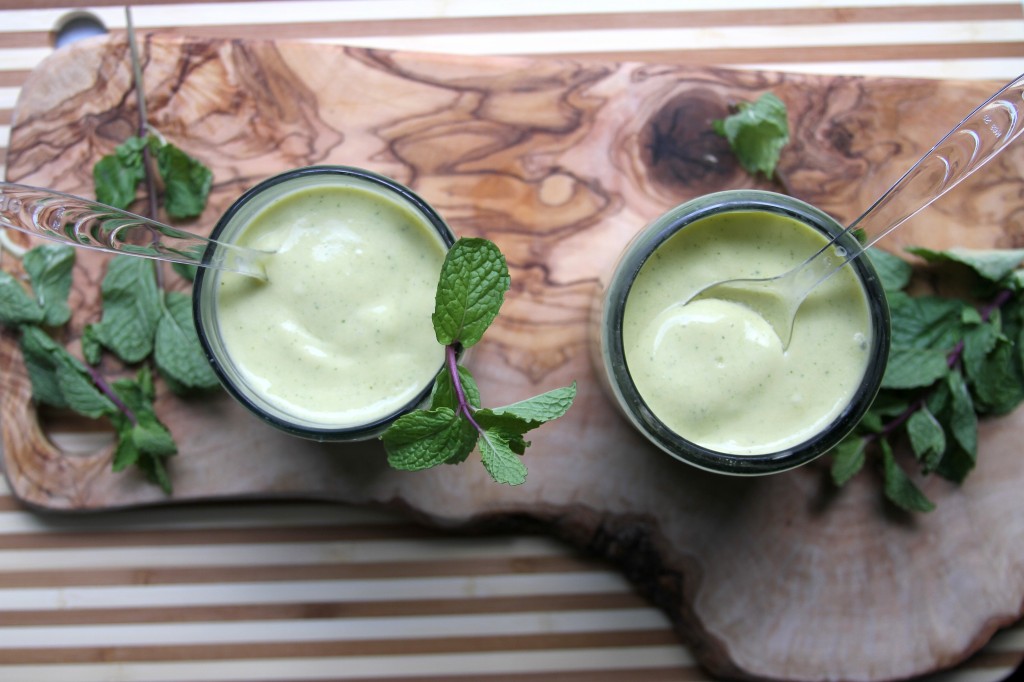 Frozen chunks of mango, a touch of agave nectar, and fresh mint make this beverage bright and utterly refreshing. I also tossed in a few cups of ice to make things extra chill and icy.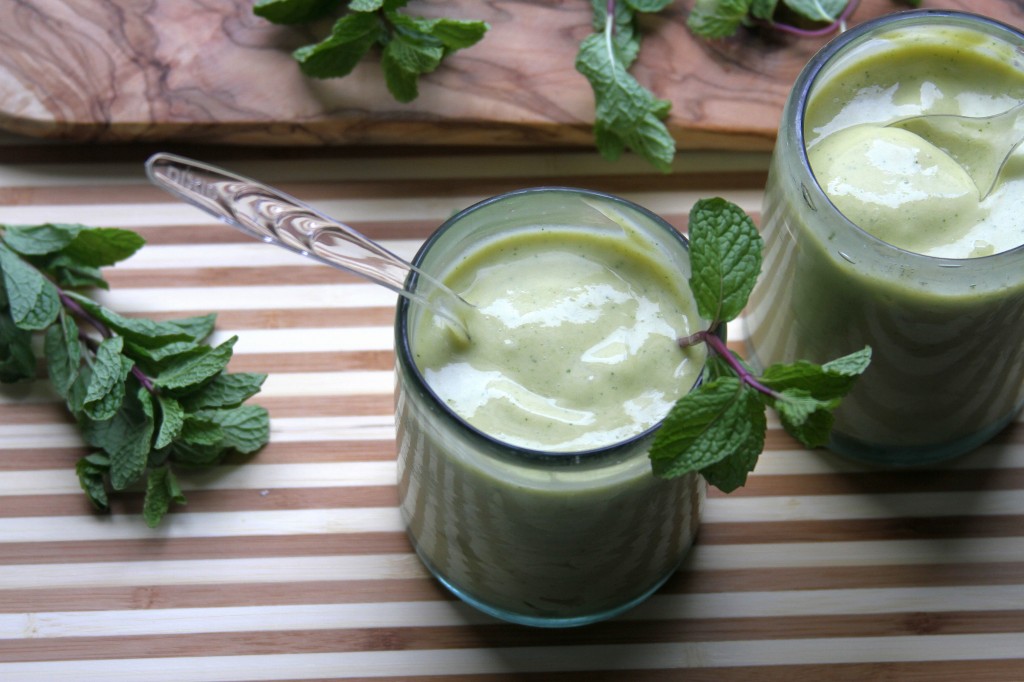 It only took one tiny taste for me to know this will be my new go-to good girl "milk shake" for years to come.
I'm off to get my sip on… and you should too!
Vegan Mango Mint Frosty – Baker by Nature
Serves 4
(1) 14 oz can coconut cream
2 cups frozen mango chunks
1/2 cup fresh mint leaves
1 banana, fresh or frozen
1 teaspoon vanilla extract
1/4 cup agave nectar
2 cups ice cubes
Place all the ingredients in a blender and pulse until smooth. Serve immediately.