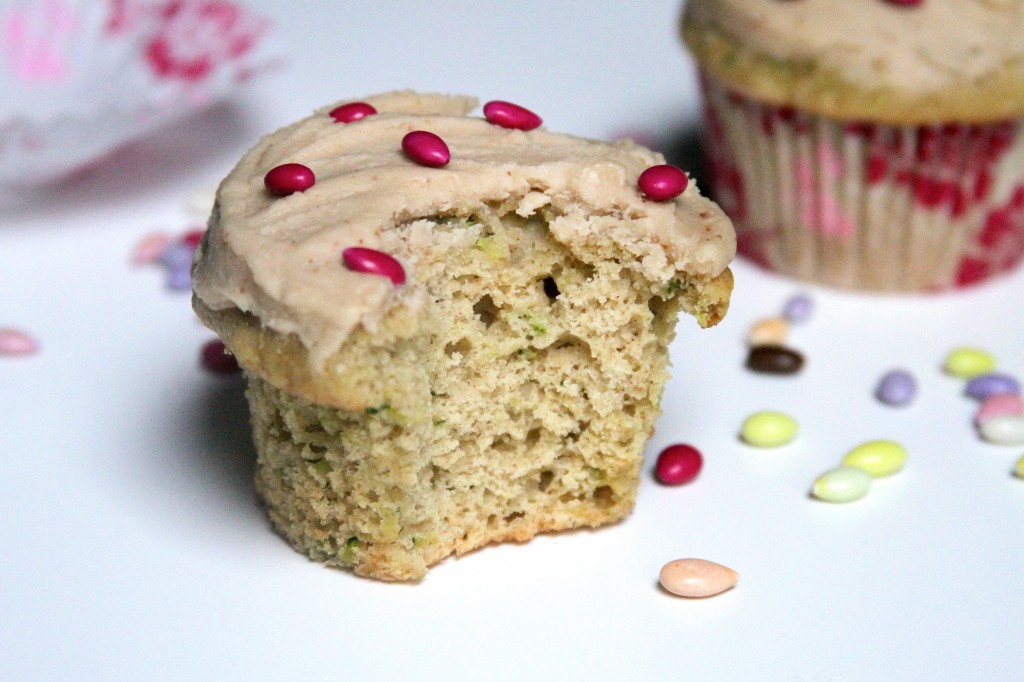 Sometimes, for no apparent reason at all, it's super hard to get into the groove of a new week. I like to call this an early week funk…
It's normal. It happens. It's totally cool.
Instead of complaining, collapsing, or cursing it all to hell, I woke up this morning and made these zucchini cupcakes, ate three, then ran to my laptop to tell you guys all about them.
I also browned a ton of butter… Browned butter is like a face lift for the soul.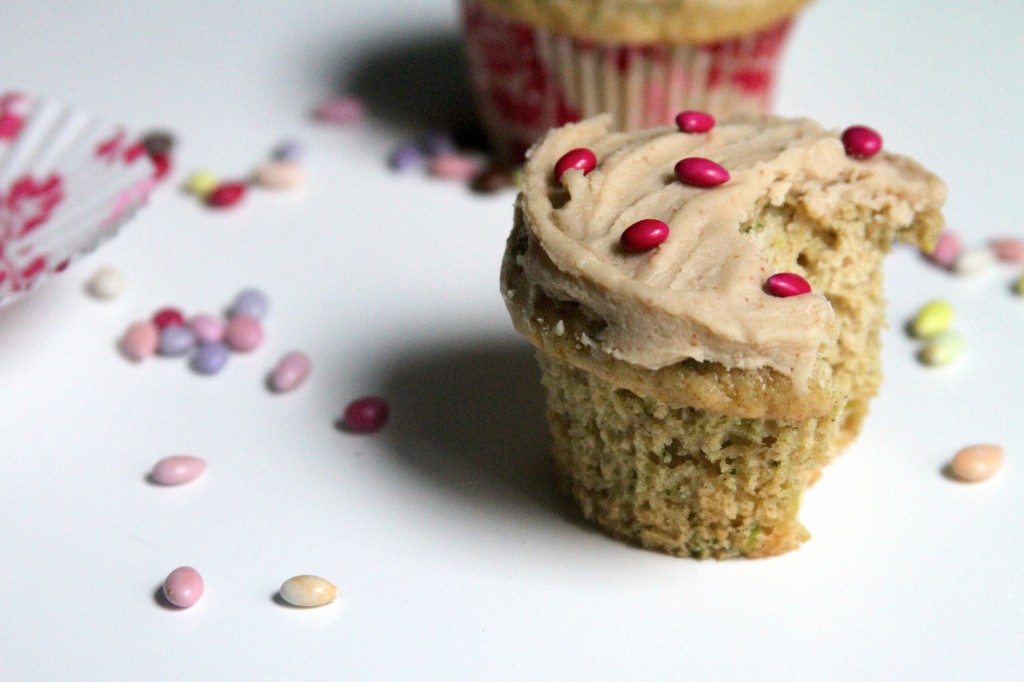 Since these are weekday cupcakes, I added some greens. Actually, that's not why at all…
Truth: grated zucchini gives these cupcakes a gorgeously green hue, and adds some supreme moisture to the mix. Color and texture are my main priorities here.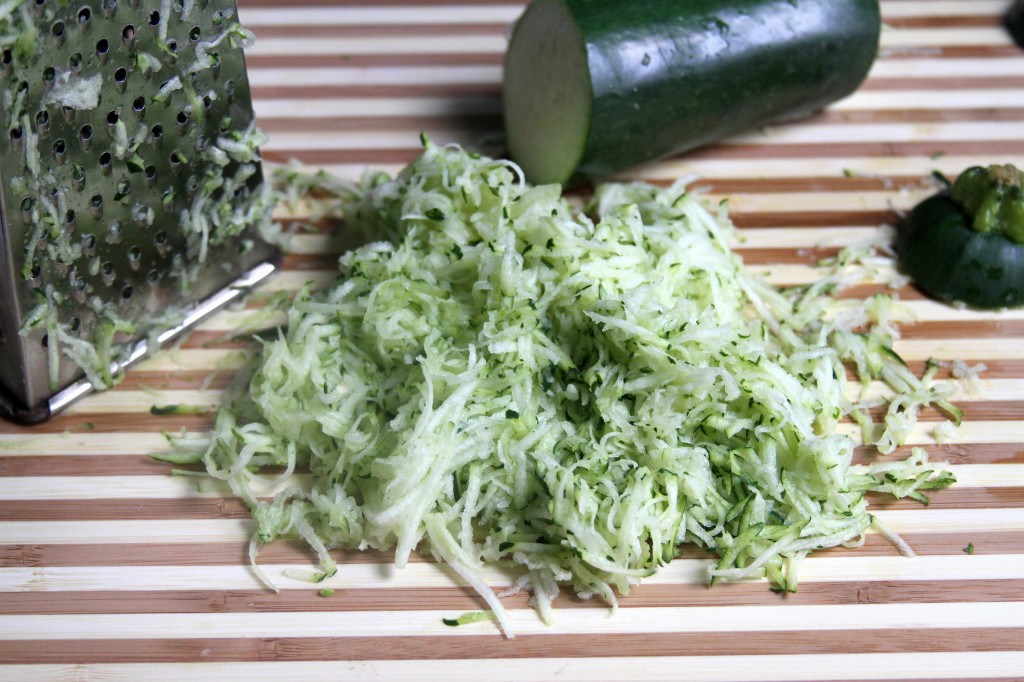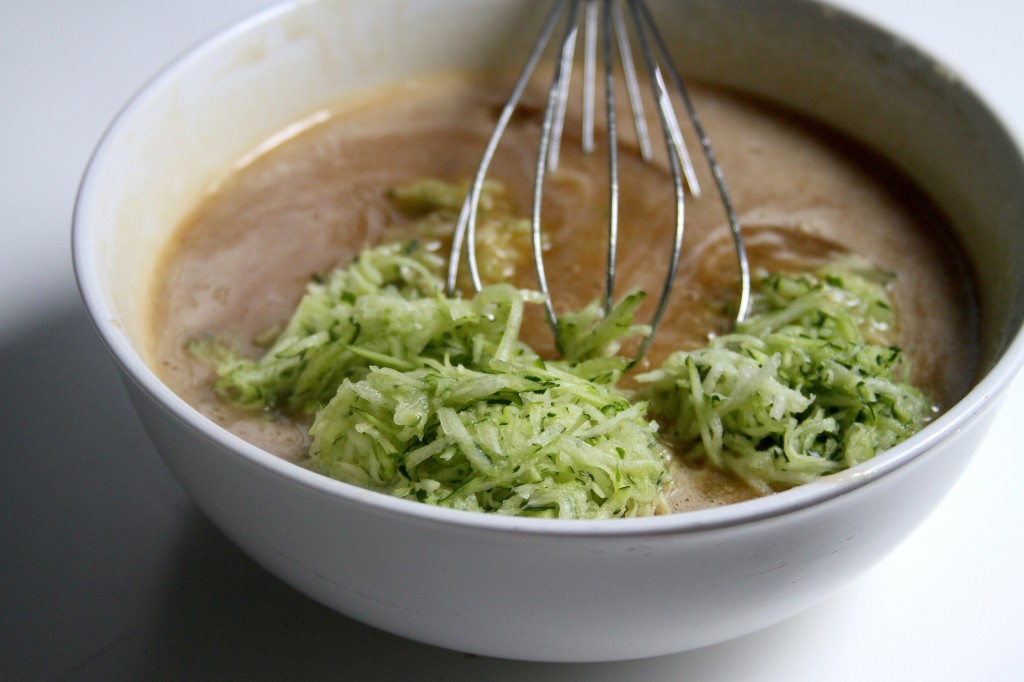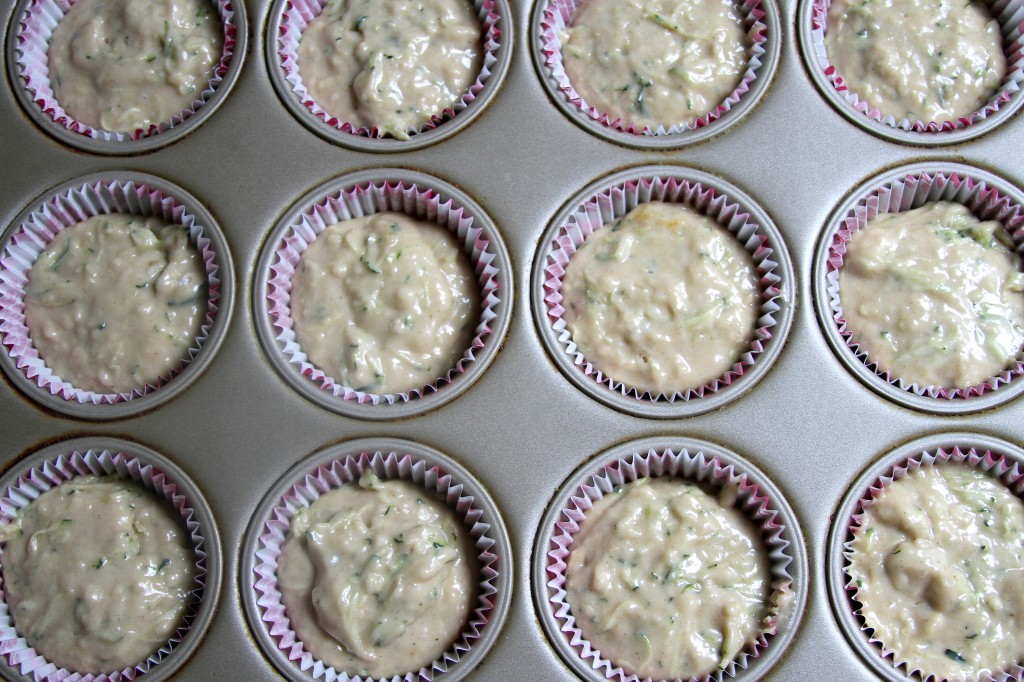 The dry ingredients are your basics plus a hefty dose of cinnamon and a touch of ginger, cloves and nutmeg. Just a touch! The spices give the batter a little extra oomph, but we don't want to over do it, ya know.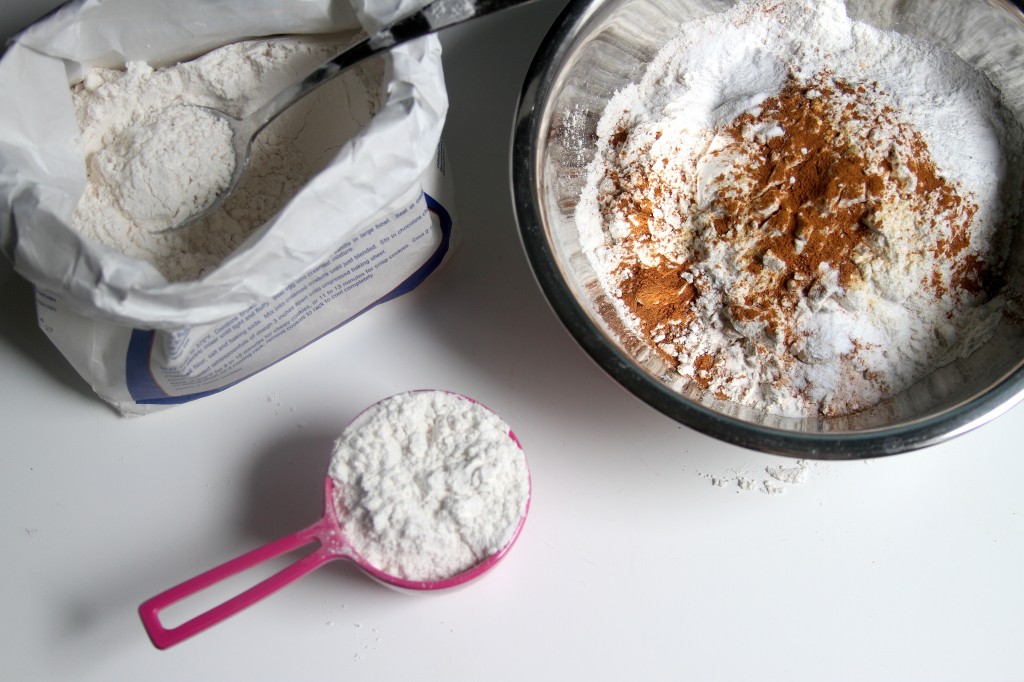 AND finally, we get to the browned butter – almond frosting. You'll be seeing flying colors after tasting this stuff. I'm serious.
I highly encourage your first order of business to be making out with a giant spoonful of this stuff. Just make sure your husband and kids aren't around… that could be weird.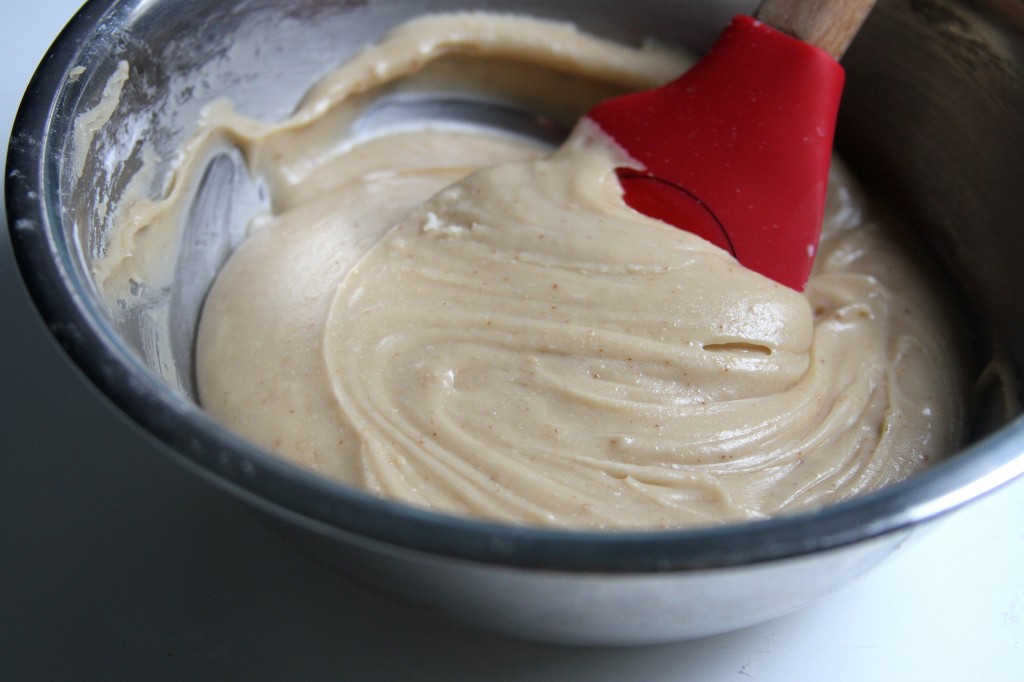 If you're into pretty swirls, this icing will hold up to the challenge (I made one very pretty cupcake and then proceeded to eat it immediately), but I was in a rush to get these into my face, so I just kind of rustically slathered it on with a butter knife.
I keep it fancy like that…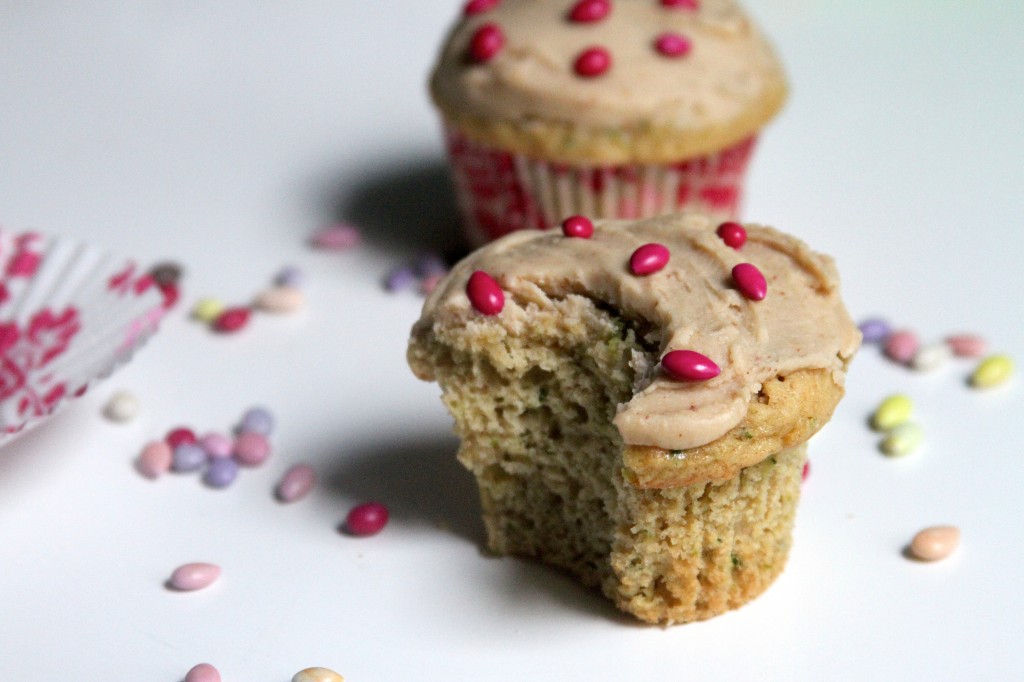 Get into your It's-not-even-mid-week groove with some cupcakes… it totally works!
Zucchini Cupcakes with Browned Butter- Almond Frosting – Baker by Nature
Yields about 1 1/2 dozen cupcakes
For the cupcakes:
4 ounces unsalted butter, melted
2 tablespoons olive oil
1 cup sugar
1/2 cup buttermilk
1 teaspoon vanilla extract
3 large eggs, at room tenperature
2 1/4 cups all purpose flour
1 1/2 teaspoons cinnamon
1/8 teaspoon nutmeg
1/8 teaspoon ground ginger
1/8 teaspoon cloves
1/2 teaspoon salt
1 1/2 teaspoons baking powder
1 teaspoon baking soda
2 cups shredded zucchini
Instructions:
Melt the butter and let it cool for at least 5 minutes. Once at room temperature whisk the butter, olive oil, sugar, vanilla, and buttermilk together in a large bowl. Add eggs one at a time, beating well after every addition.
In a separate mixing bowl combine all the dry ingredients.
Gently add the dry mixture into the wet one, mixing until almost all of the flour has disappeared. Fold in grated zucchini.
Scoop batter into prepared cupcake pan, making sure not to overfill the cups (they should be about 2/3 full). Bake for 30 – 35 minutes, or until a cake tester comes out clean. Allow cupcakes to cool completely while you make the frosting.
For the Browned Butter- Almond Frosting:
4 oz butter, unsalted
1 cup brown sugar
1/3 cup whole milk
1/2 – 1 teaspoon almond extract
2 cups confectioners sugar
Instructions:
In a heavy bottomed saucepan melt butter on low, stirring frequently, until it begins to brown. The minute it begins to take on a darker shade add the brown sugar and milk, stir, and allow the mixture to come to a boil. Continue cooking (stirring constantly) the butter mixture until it's thickened up quite a bit (about 5 minutes), then remove from heat and stir in the almond extract. Allow the mixture to cool for about 20 minutes before gradually adding the confectioners sugar. Once cupcakes are cooled, you can ice them in any fashion you please.