Light and incredibly fluffy, these Blueberry Cottage Cheese Pancakes are a game changer! Drizzle with maple syrup and devour.
Bonus: They're made with whole-wheat flour and just a kiss of brown sugar!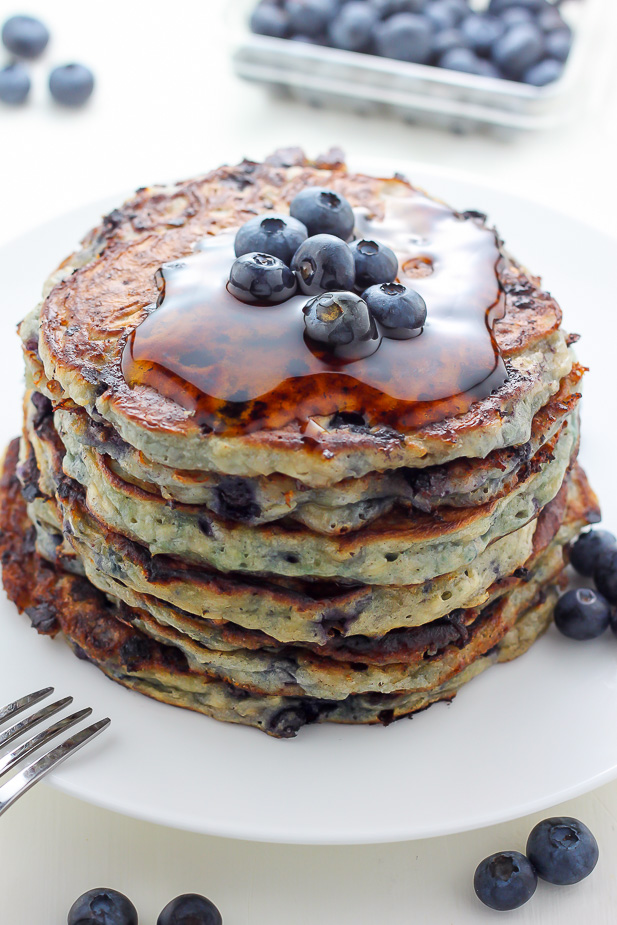 Summer is the time to get your blueberry on. They're fresh, they're juicy, and most importantly – they're finally affordable! Whether you're into eating them by the handful or baking them into crumb cake, I highly encourage you to grab a few pints next time you're at the store. <— Swipe up some cottage cheese, too… because we're making pancakes!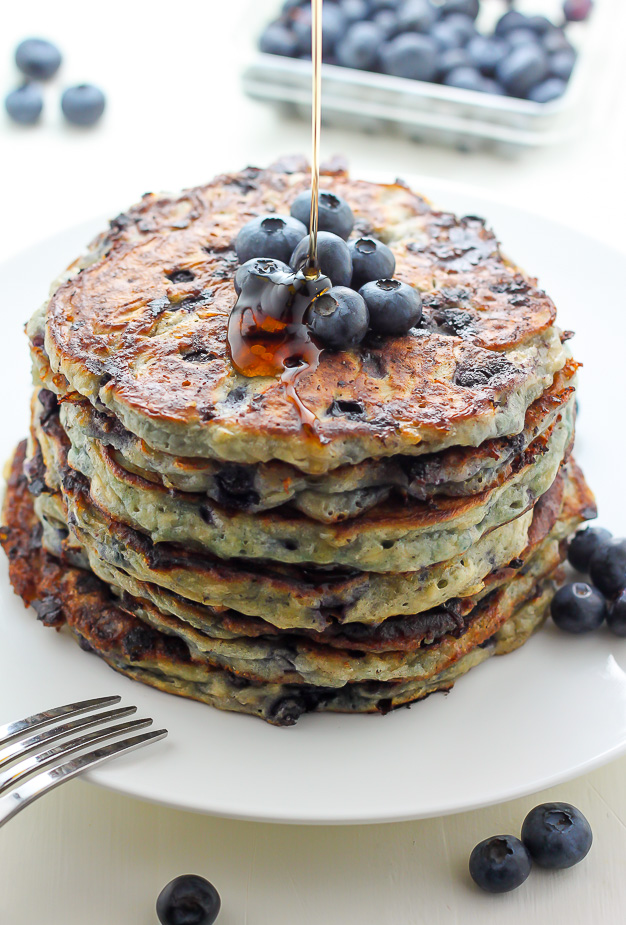 BUT FIRST! I have some exciting news for you. Today I'm teaming up with my pals over at Friendship Dairies to bring you these gorgeous blueberry pancakes PLUS a chance to win some stellar prizes. And I mean… who doesn't love winning awesome stuff?
Friendship Dairies is giving away more than $5,000 in weekly prizes, including three $498 Vitamix grand prizes (which is the very blender I use for all my smoothies, margaritas, and frozen fruit drinks).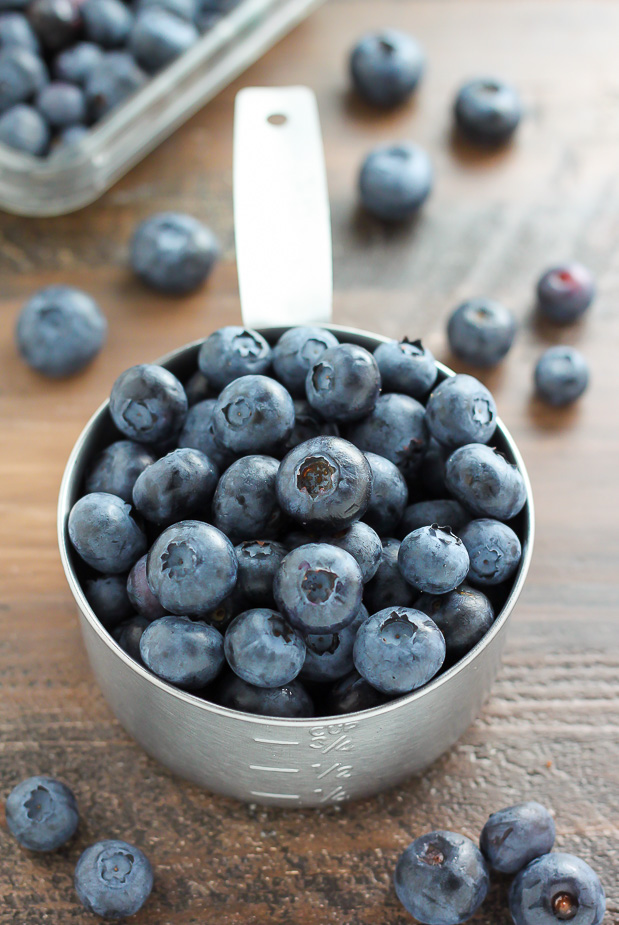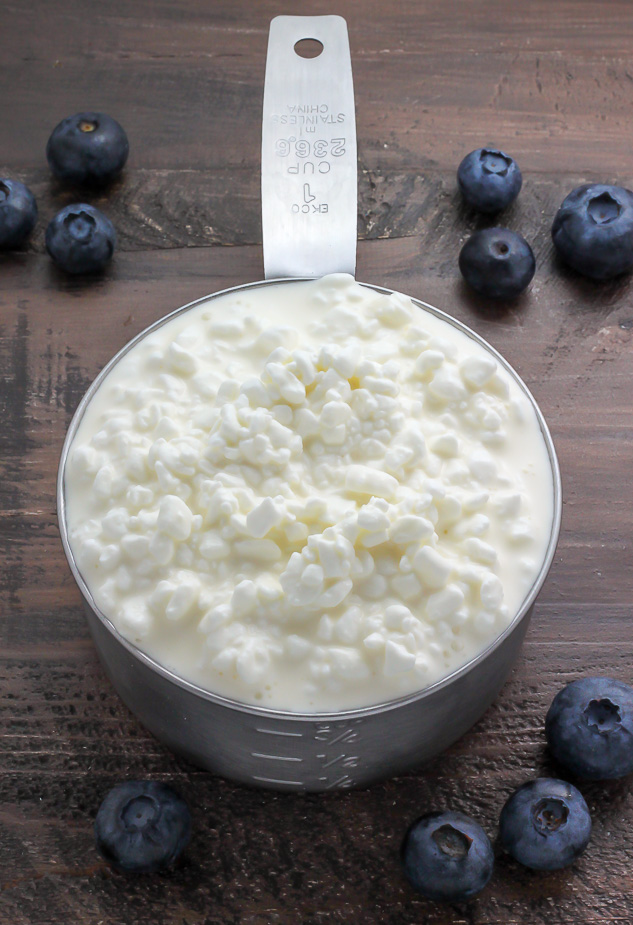 If you read this post you guys already know I love Friendship Dairies in a BIG way. Friendship Dairies is the original superfood and has been going strong since 1917. They're an incredible company because their products are high in protein, versatile (you can mix them up with just about anything), and make a wonderful snack night or day. You can also incorporate their cottage cheese into recipes – like I did with these gorgeous blueberry pancakes 😉
In case you haven't checked it out yet, Friendship Dairies has a superfood generator on their site which is an easy and fun tool that can help you discover the endless possibilities of cottage cheese mix-ins, along with their nutritional benefits.
Check out the directions below to enter this awesome sweepstakes.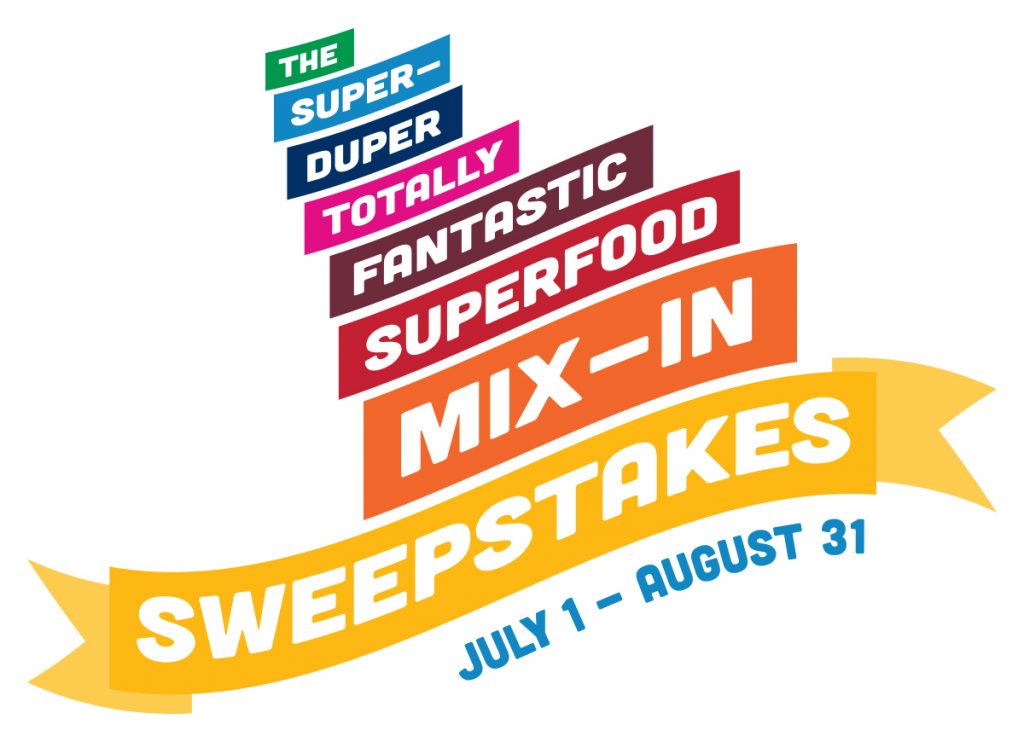 Here are the details!
Entering is so simple:
Use the Superfood Generator to select a cottage cheese (all of them are really great!)
Choose up to 3 mix-ins (this is my favorite part)
Get a summary of your creation (fun and informative)
Enter the sweepstakes (GOOD LUCK!)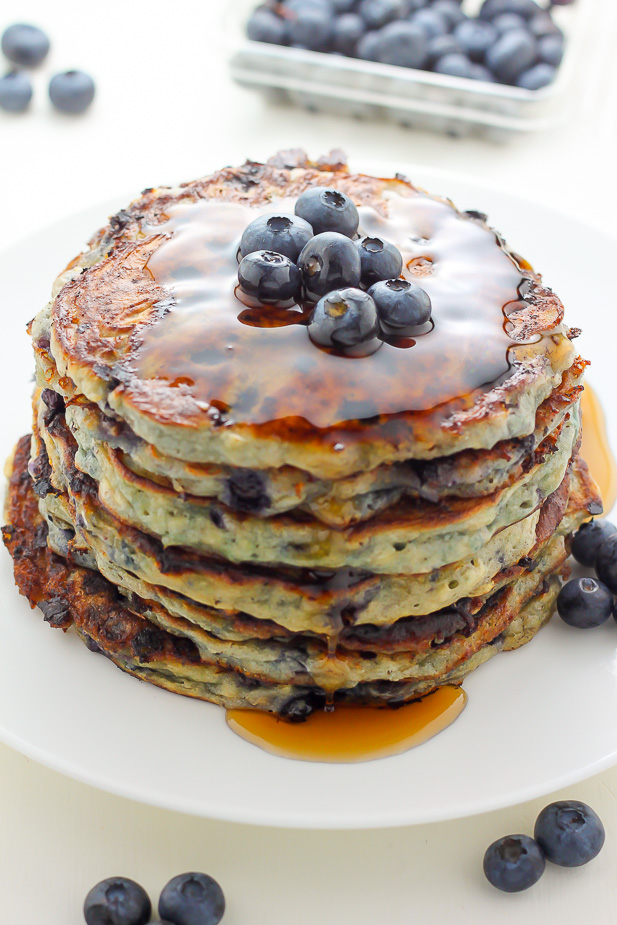 So now that we have all that fun stuff out of the way, let's talk pancakes! <—– Also known as my favorite breakfast ever. The idea for this recipe was actually inspired by another recipe of mine: The Blueberry Pancakes of Your Dreams. That flawless pancake recipe is my go-to; my #1; My MVP in the pancake game.
A few weeks ago I found myself cooking in an unfamiliar kitchen (my best friend just moved a few blocks away!), poking around the cabinets and fridge, brainstorming on what to make for breakfast with the ingredients we already had on hand. I allowed the overflowing bowl of fresh blueberries sitting pretty on her counter to be my muse, keeping them on my mind and in close sight while I searched for co-star ingredients to join the party.
Since Laura's pantry was still fresh and quite bare, I knew a minimalist recipe would work best. From the panty I pulled a bag of whole wheat flour, baking powder, and brown sugar. I was shocked to see she didn't have any salt, but luckily I carry a tiny jar of sea salt in my purse at all times (hot sauce, too). From the fridge I swiped up a few eggs, a tub of cottage cheese, milk, and butter. My hope? To adapt my famous blueberry pancake recipe into an even healthier one.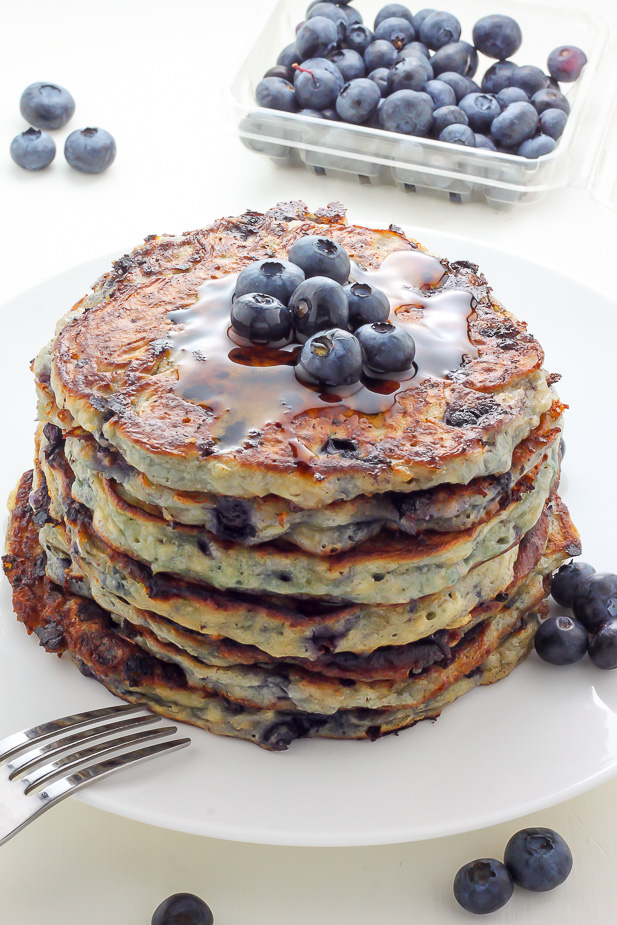 It was a mega success, y'all.
Perfect Pancakes should be:
Light √
Fluffy √
Full of sweet, buttery flavor √
Easy to make √
Impossible to resist √
This recipe checks out on all accounts and then some.
So much berry goodness in every-single-bite! I wouldn't have my pancakes any other way…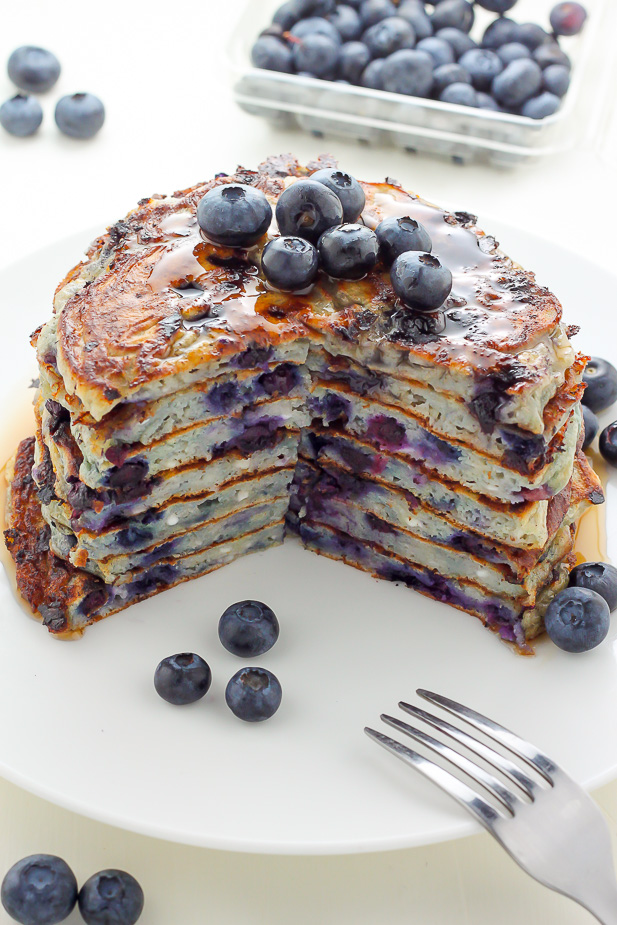 This is definitely a new favorite pancake recipe for me. Soft and buttery, bursting with berries, and hearty enough to keep you full all morning – plus, they're healthy-ish. In other words, they are to-die-for. Or better yet, to-live-for!
Basically what I'm trying to say is bust out the blueberries and give these Blueberry Cottage Cheese Pancakes a chance! Prediction: you won't be able to resist going in for seconds. With extra maple syrup… because YUM.

Blueberry Cottage Cheese Pancakes
Ultra thick and fluffy whole wheat pancakes loaded with blueberries!
Ingredients
*Makes about 14 pancakes
3 large eggs, separated
1/2 cup Friendship Dairies cottage cheese
3/4 cup milk (I used almond but any variety should work OK)
2 tablespoons dark brown sugar
1/2 teaspoon salt
2 teaspoons vanilla extract
2 teaspoons baking powder
2/3 cups + 2 tablespoons whole wheat flour
1 1/2 cups fresh or *frozen blueberries
4 tablespoons butter, for the pan
Maple syrup, for serving
Instructions
In a large bowl whisk together the egg yolks, cottage cheese, milk, sugar, salt, vanilla, and baking powder.
In a separate large bowl add flour and blueberries and toss to combine, making sure berries are fully coated in the flour.
Add flour mixture to the wet milk mixture, and stir just to combine; do not over mix! The batter will be thick, so don't worry if there's a lot of clumps left.
Add egg whites to a large bowl or the body of a stand mixer. Beat using a handheld mixer or the whisk attachment until the whites begin to form soft peaks.
With a rubber spatula fold egg whites into flour/cottage cheese mixture, stirring until fully incorporated.
Melt 1 tablespoon of butter in a large skillet over medium heat.
Ladle 1/3 cup scoops of the batter into the skillet, only cooking a few at a time so they don't blend together.
Cook pancakes until the edges begin to brown and the top of the batter bubbles, then flip and cook for another 1-2 minutes. Repeat for all pancake batter.
Top pancakes with syrup and extra blueberries, or anything else your heart desires! Serve at once.
Notes
*If using frozen berries, do not thaw. *recipe can easily be doubled
http://bakerbynature.com/blueberry-cottage-cheese-pancakes/
A HUGE Thank you to Friendship Dairies for sponsoring this post! #theoriginalsuperfood #thesuperfoodgenerator #friendshipdairies #spon 
The sweeps run July 1 – August 31. Participants may come back once a day to enter through August 31. Each daily entry is submitted into the grand prize drawing. When you share the sweeps on your Facebook wall, you'll receive a bonus entry for every one of your friends that enters based on your post. Get after it!