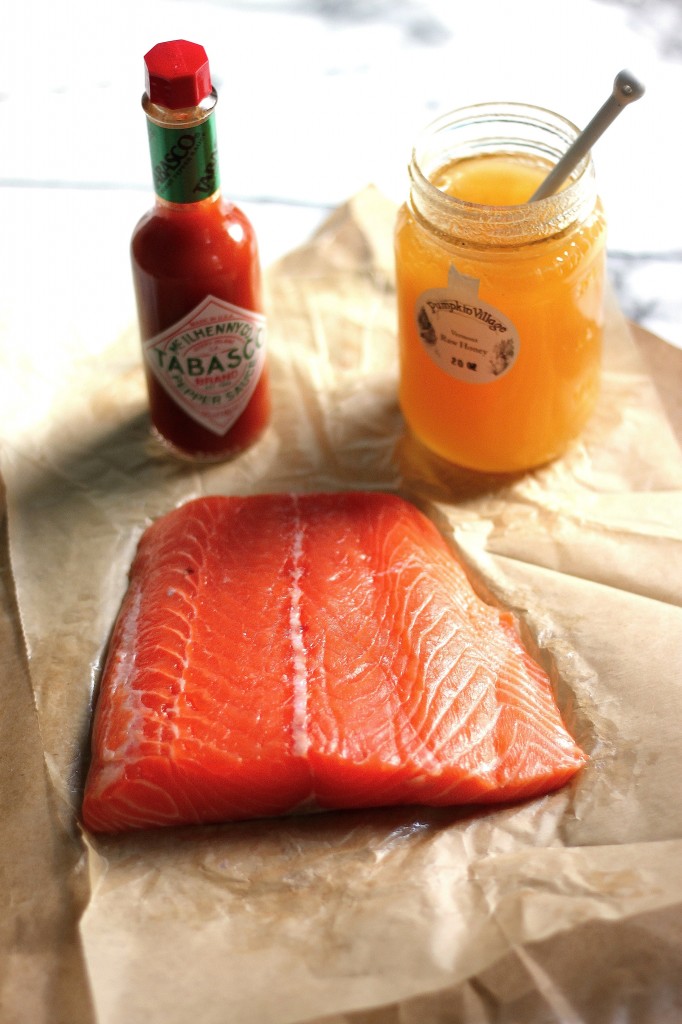 Oh this salmon, you guys! We're in love with it. Like, bordering on the line of obsession in love. In fact, we ate it twice last week! And coming from two people who aren't fans of salmon (unless it's smoked and on a bagel… or pizza!) – or eating the same meal more than once a week – that's high praise.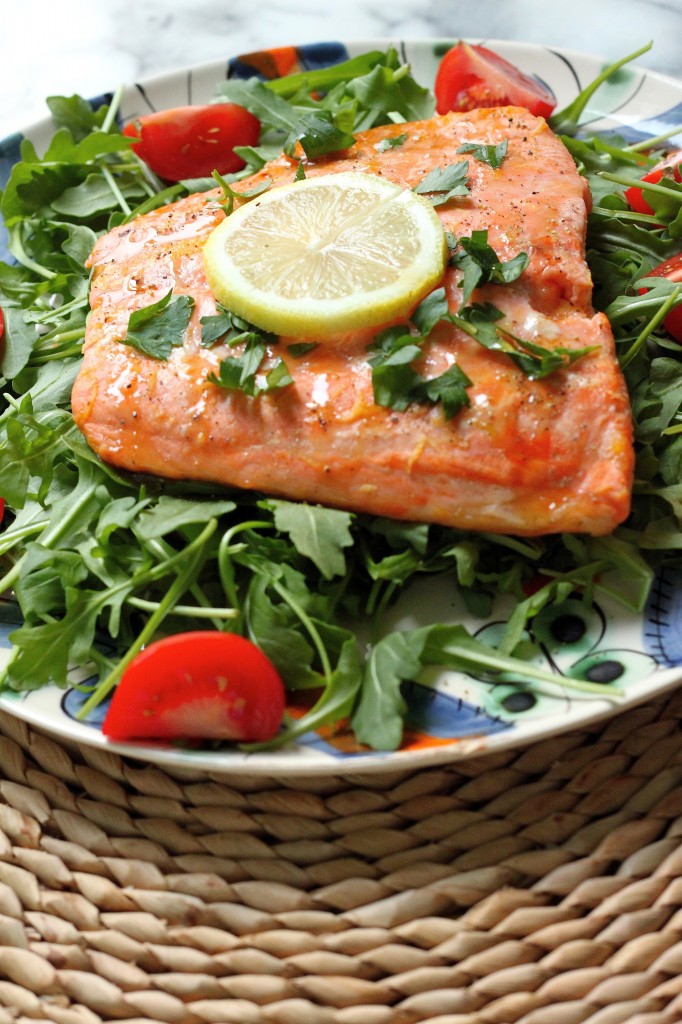 There are a lot of things that make this salmon so awesome, and I'm going to quickly break them down for you!
1) It's a 20 minute meal-io deal-io! Cause ain't nobody got hours of time to cook dinner most days. Win!
2) 6 ingredients! And that's including your salt.
3) Flaky flavorful salmon spiked with sweet honey & spicy tabasco sauce will have you so hooked you won't even know you're getting your health on. Woo hoo!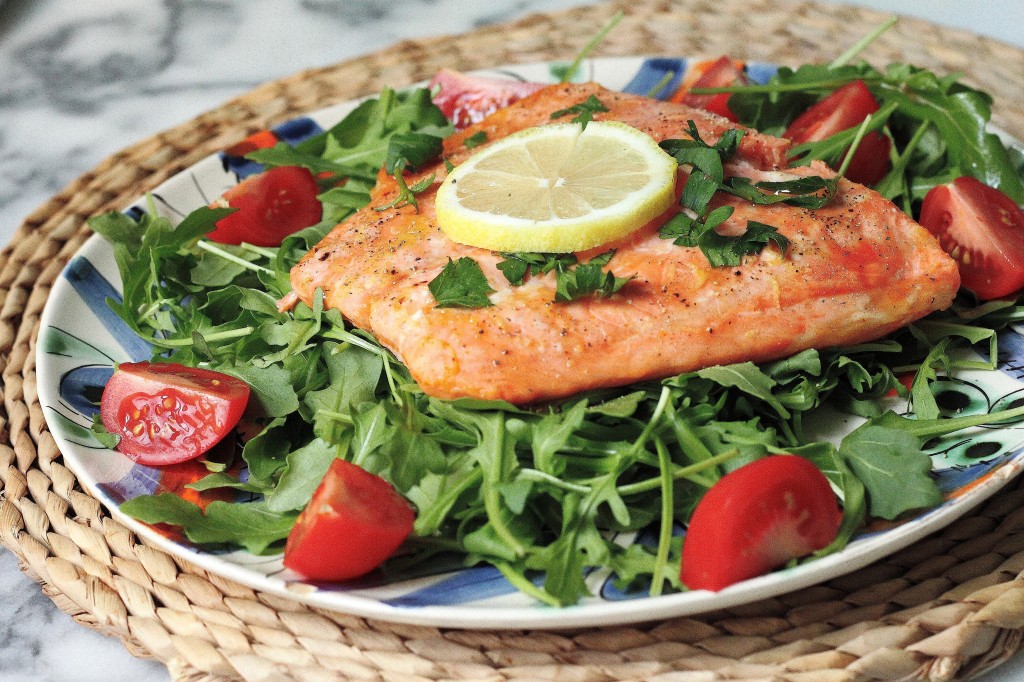 I like to throw my salmon on top of a simple salad, but it's also great next to an ear of corn or some rice. Ya know, whatever you like 😉
20 Minute Tabasco & Honey Roasted Salmon – Baker by Nature
Ingredients:
Zest and juice of 1 lime
1 tablespoon tabasco sauce
1 tablespoon honey
1/2 teaspoon salt
A handful of chopped cilantro or parsley
1 pound salmon, skin discarded
Instructions:
Preheat oven to 425 degrees (F). Line a deep baking dish with parchment paper and place the salmon inside.
In a small bowl whisk together lime zest, juice, tabasco sauce, and honey; mix well.
Pour the mixture over the salmon, then sprinkle with salt.
Bake for 16 – 18 minutes, depending on how you like your salmon cooked (16 minutes it will be just cooked through; at 18 minutes it will be a bit more well done), then remove from the oven and sprinkle with herbs. Serve at once.