This 6-Minute Small Batch Salted Caramel Sauce is so easy and makes just enough!!! Made with just 5 simple ingredients, you'll want to make this all the time!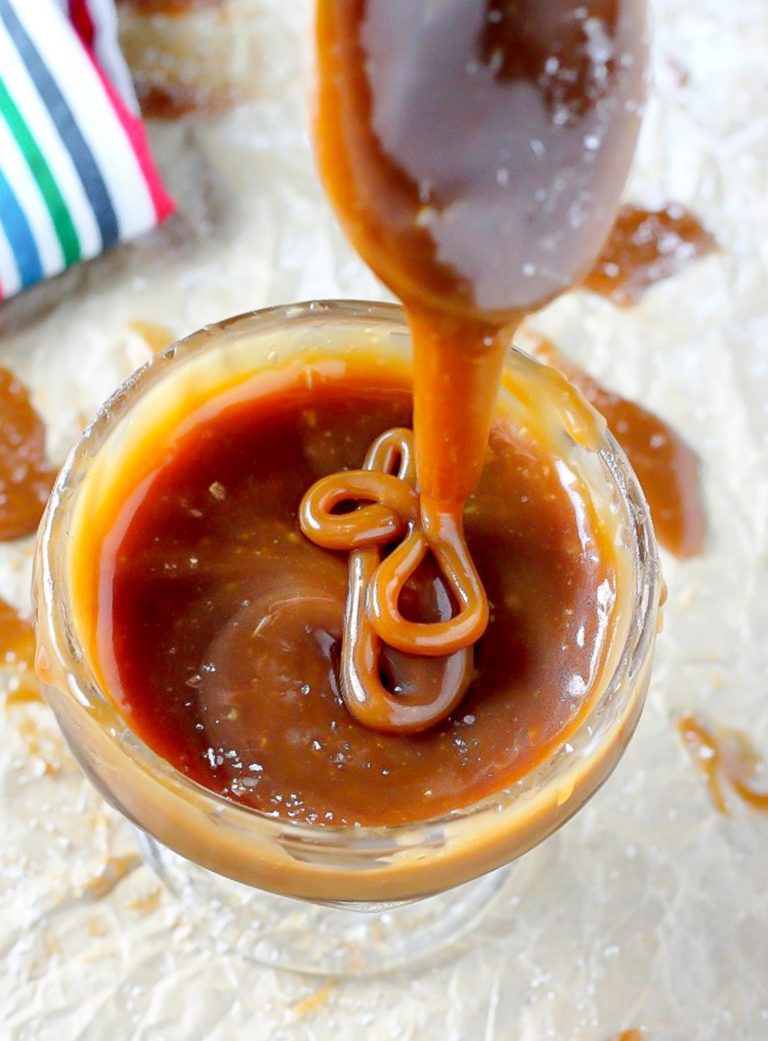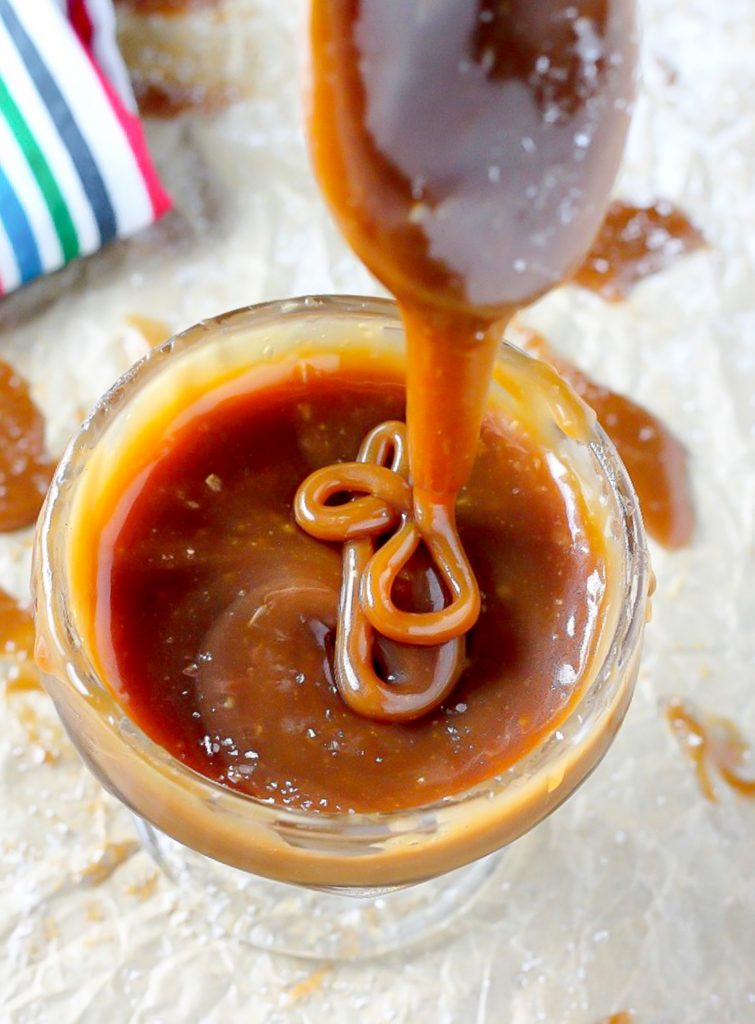 Easy Caramel Recipe
It's that time of year where I want salted caramel EVERYTHING. It's such a cozy treat! Be it drizzled over your coffee… or straight into your mouth. If you've been looking for an easy way to slip into the salted caramel game, this recipe is here for you. No thermometer needed, No fancy ingredients, and No hours of waiting and waiting and waiting. All you need is six minutes and five ingredients!This recipe calls for:
sugar
water
butter
cream
and salt.
You can add a splash of vanilla or bourbon at the end, but if you're watching money and not trying to spend a lot, the sauce will be just as dreamy minus the vanilla. And that's a promise!
That said, I sometimes add a little splash of Madagascar bourbon vanilla and HOLY SMOKES. It's so good.
This recipe makes a VERY small batch of caramel because as much as I love salted caramel, it's one of those things I would rather make fresh and use up all in one shot. Trust me when I say having a giant sticky jar of seductive sweetness lurking in the back of your fridge isn't as glamorous as it sounds. Have you ever tried getting cold caramel from the depths of a mason jar? Not a fun way to spend the evening. No no no. Lucky for us, I've got a solution. Six minute small batch salted caramel sauce.
So now you can have warm, sticky, sweet and salty caramel sauce ready in just SIX minutes! And it makes just enough for two hearty servings! We like to drizzle this over ice cream… or brownies… or lattes… or well, basically anything! So, what will you drizzle your batch over?! Let me know! xo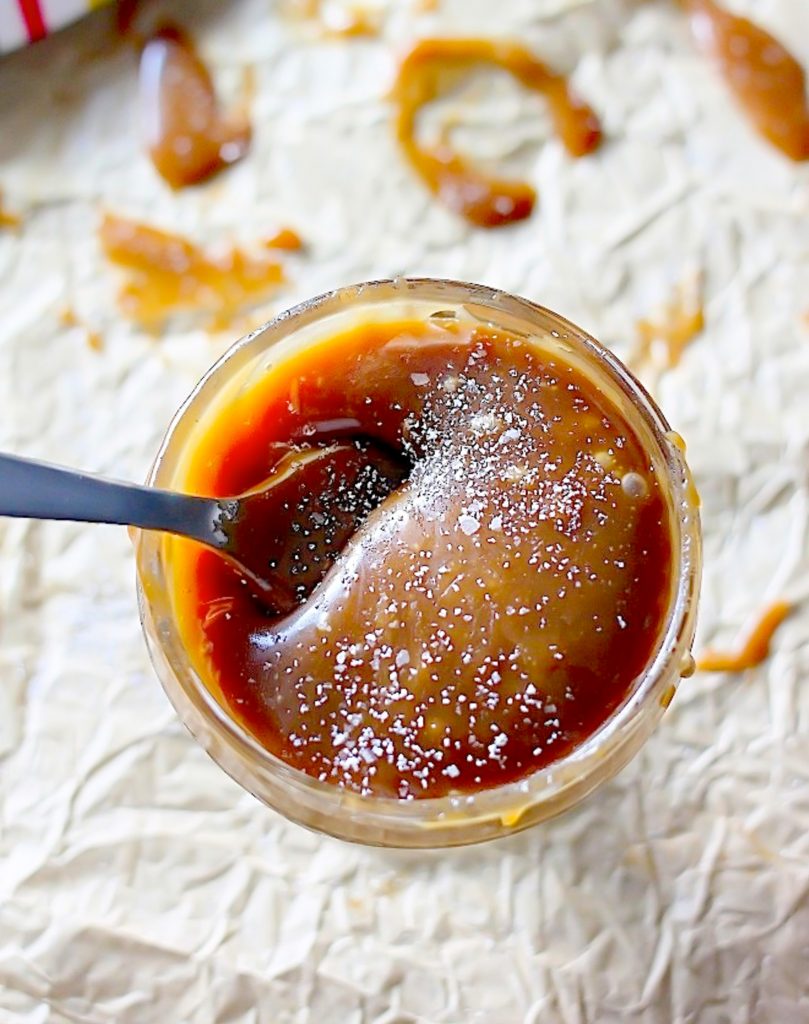 P.S. This sauce cooks REALLY fast so I don't recommend leaving it unattended while it's on the stove. No one wants burnt caramel if their life… I know this from experience 😉
This recipe was updated on 10/22/2018!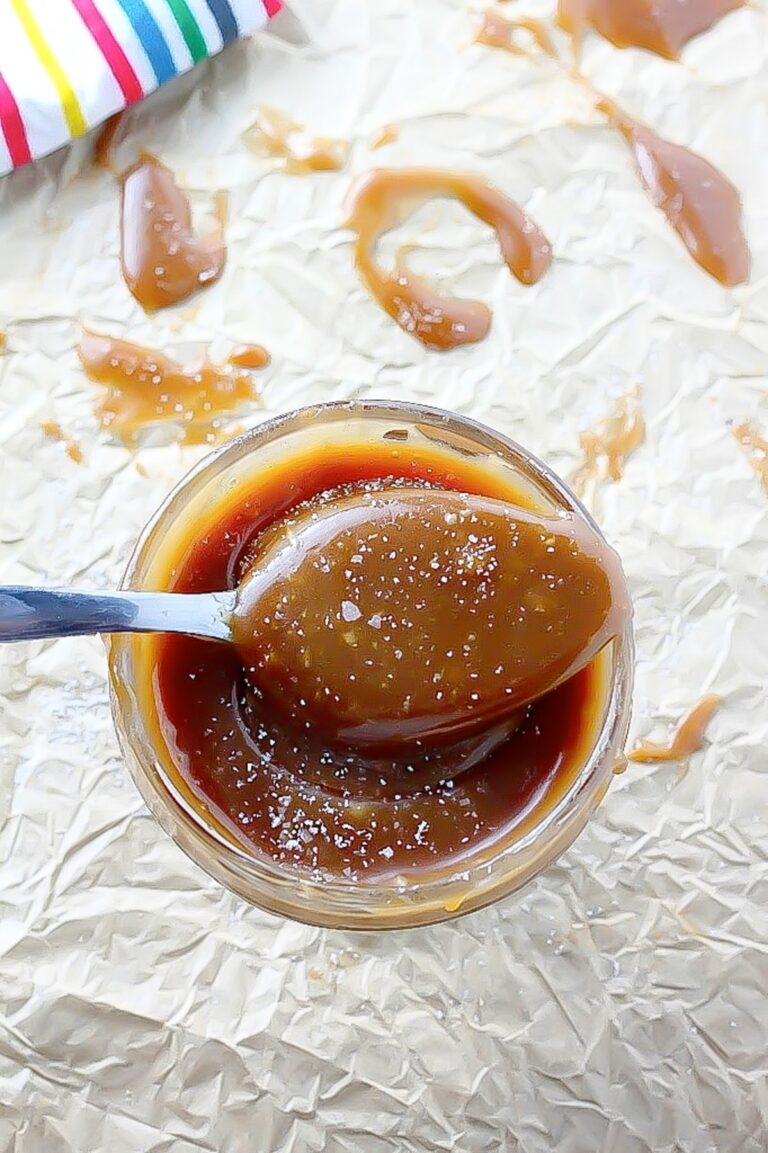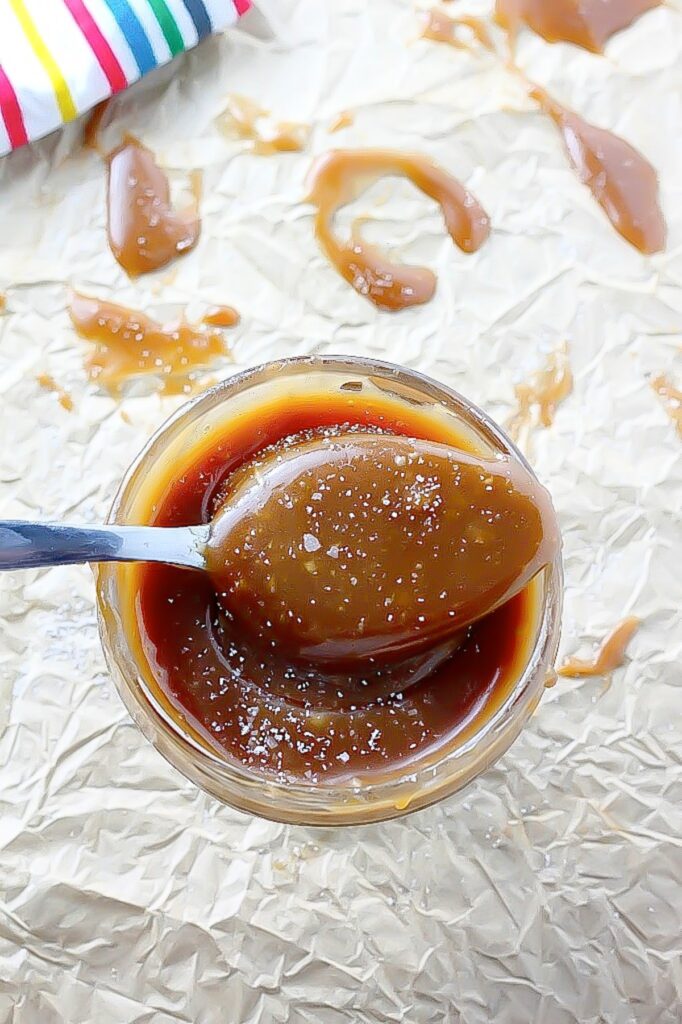 I hope you love this quick salted caramel sauce as much as we do!!! If you make it, let me know below!
More Salted Caramel Recipes: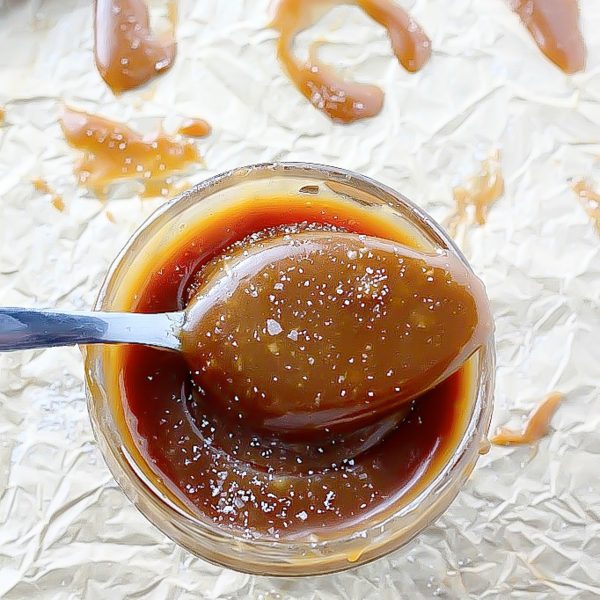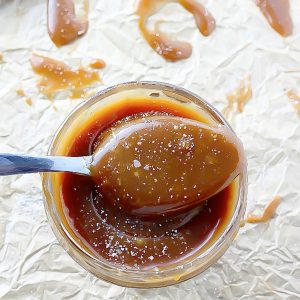 6-Minute Small Batch Salted Caramel Sauce
Ingredients
1/2 cup granulated sugar
1 Tablespoon water
2 Tablespoons unsalted butter
1/4 cup heavy cream
1/4 teaspoon flaky sea salt
Dash of vanilla or bourbon, optional
Instructions
In a small saucepan over medium-high heat whisk together sugar and water and bring to a boil. Cook until sugar has dissolved, about 1 minute.

Reduce heat to a simmer. Add in butter and whisk until combined. Simmer until the mixture turns a deep amber color, about 5 minutes. 

Remove from heat and carefully whisk in the cream (it will bubble up ferociously after you add it!). Whisk until well combined. Whisk in salt. 

Pour caramel into a heatproof jar. Allow it to cool a few minutes before using.