Apple Pie Calzones taste like apple pie, but without all of the work! Dough and filling can both be made in advance, making this an easy dessert! These little apple pie pockets are so good with vanilla ice cream!
Apple Pie Pockets
Fall baking is dreamy; there's no denying it! That being said, it can also be fussy, expensive, and time consuming. I mean, sometimes you just want a snappy sweet fix without all the hassle, right?
I got YOU covered!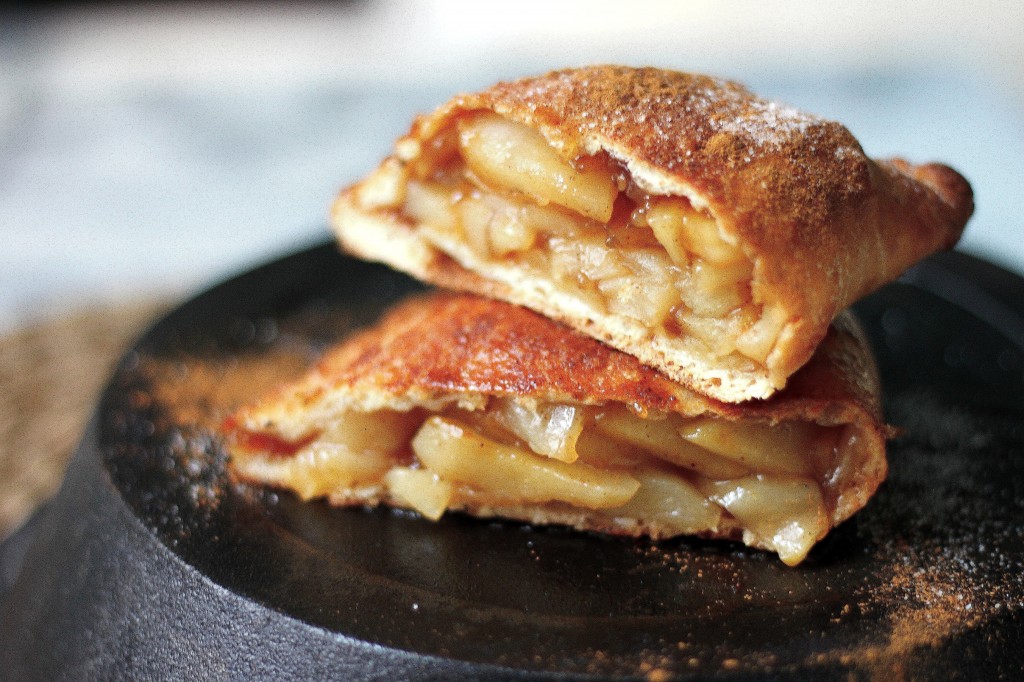 Apple pie calzones are all the awesome of apple pie, minus the mountains of mess.
The recipe I've listed below is very basic, but bakes up dreamy little pie pockets! Feel free to add a dash of vanilla extract or even something a little funkier like golden raisins or walnuts. Get creative!
Oh, and vanilla ice cream on top… Do it 😉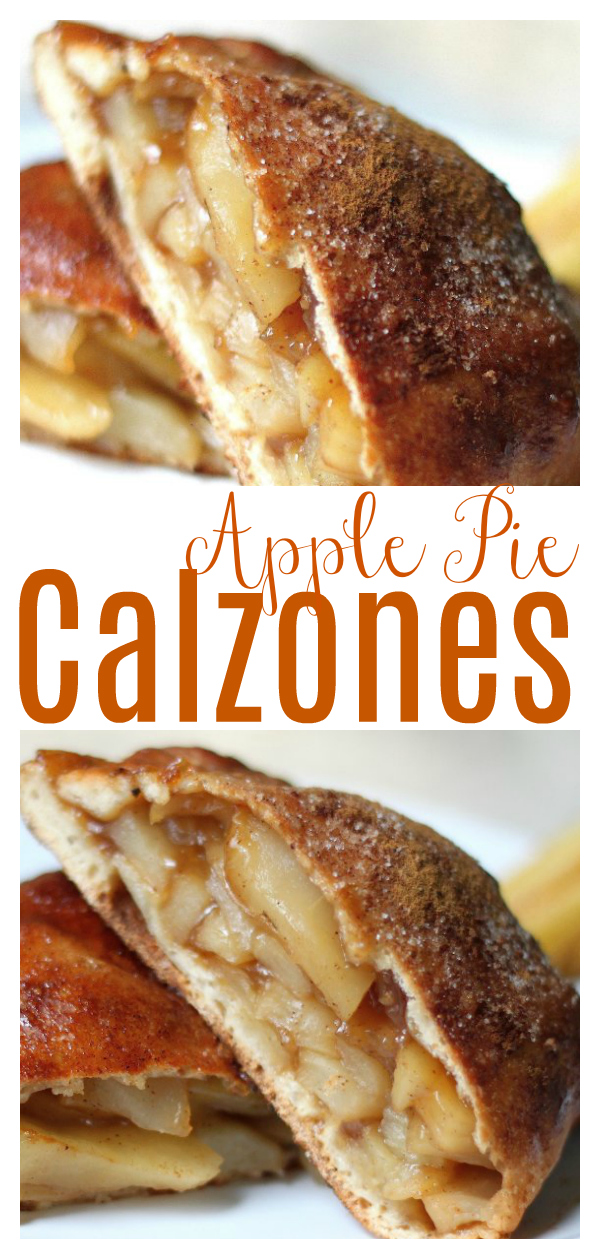 More Apple Pie Recipes: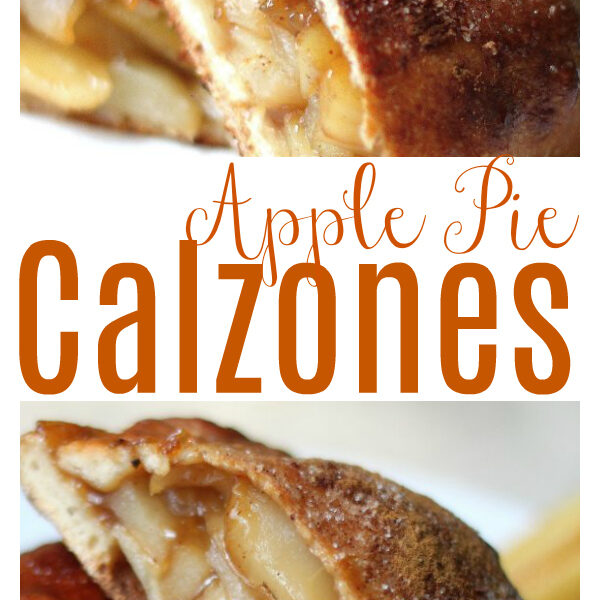 Apple Pie Calzones
Apple Pie Calzones are a quick and creative way to enjoy apple pie this season! 
Ingredients
1 pizza dough, cut into 4 even pieces
6 apples, cored, peeled, and thinly spiced
2/3 cup brown sugar
2 tablespoons cornstarch
1 teaspoon cinnamon
1/4 teaspoon nutmeg
For the calzone coating:
1 tablespoon unsalted butter, melted
2 tablespoons granulated sugar
1/2 teaspoon cinnamon mixed together
Instructions
Preheat oven to 400 degrees (F). Line a baking sheet with parchment paper and set it aside until needed.

Peel, core, and thinly slice your apples. In a small bowl combine brown sugar, cornstarch, cinnamon, and nutmeg. Toss the apples together with the sugar mixture, making sure all the slices get coated.

On a lightly floured surface roll pizza dough into 8" thin circles.

Fill one side of each circle with 1/4 of the apple mixture, then fold the dough over the filling and pinch the edges closed to seal. You can also crimp them shut with a fork!

Brush the tops of each calzone with a small amount of melted butter, and sprinkle with 1/2 tablespoon of the cinnamon sugar mixture.

Place calzones on a parchment paper lined baking sheet, and bake for 15-18 minutes. Serve with a scoop of ice cream or a dollop of whipped cream, and eat warm!