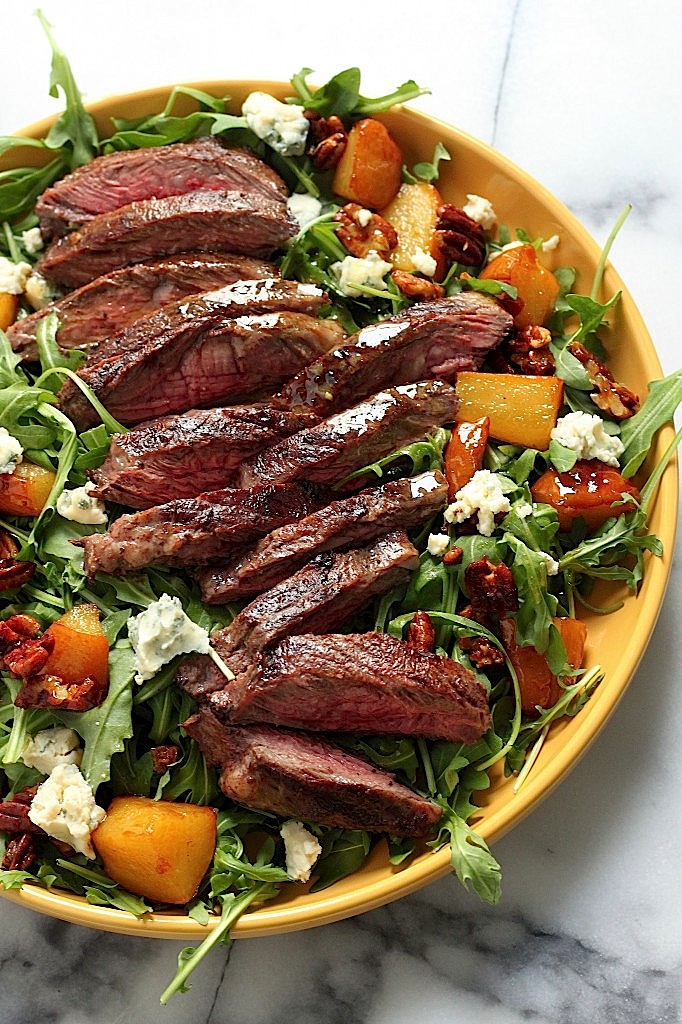 I'm currently trying to get us in the groove of eating more… salad. It's actually a pretty big challenge, since we both need REAL meals for dinner, and love pasta/ bread/ and all things fatty/naughty/and carb loaded…
but I'm trying my best to stick to it!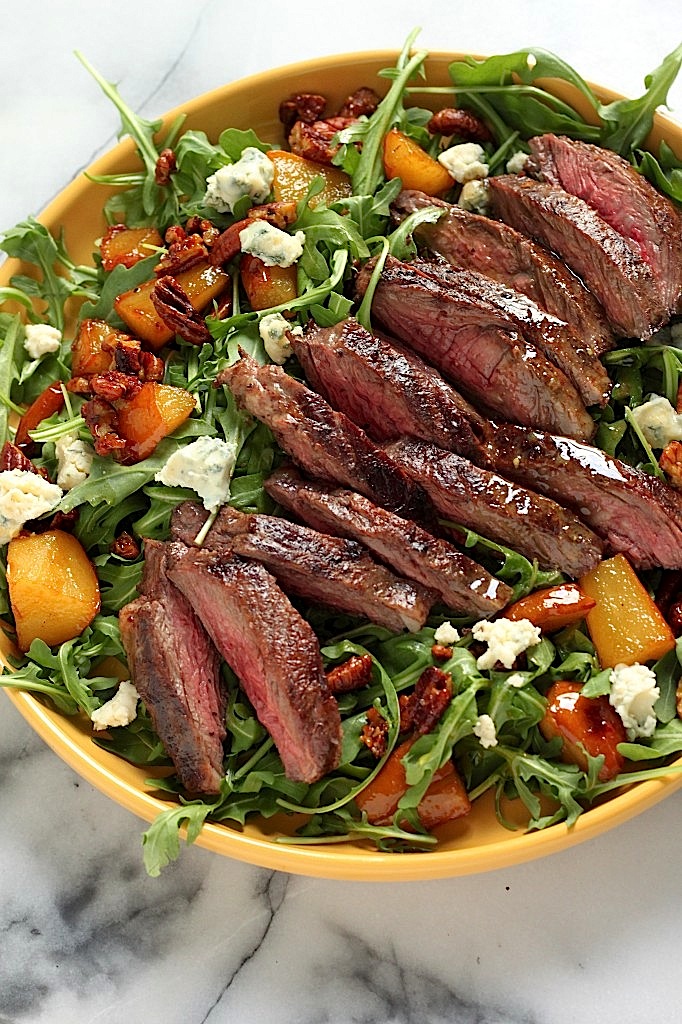 When I saw we had some skirt steak hiding in the back of our freezer, I felt inspired to try a steak salad featuring some bold and wintery flavors. You know, to… shake it up a little!
MY RECENT VIDEOS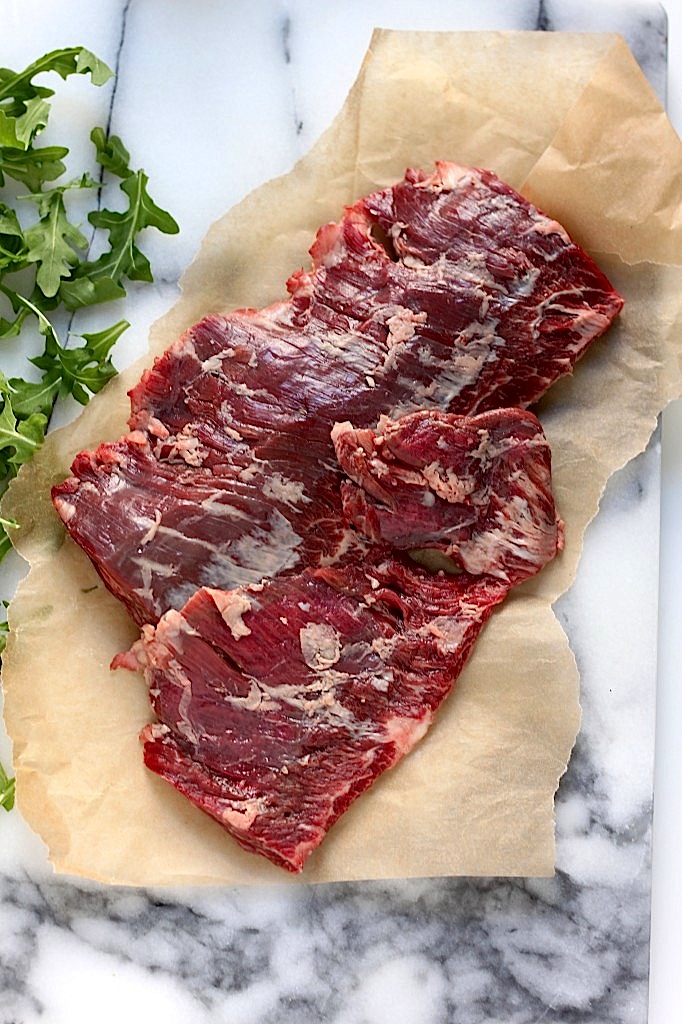 Spicy arugula is the base of this bodacious salad situation, and caramelized pears, candied pecans, and BIG chunks of stinky gorgonzola are the colorful (and equally important) back up players.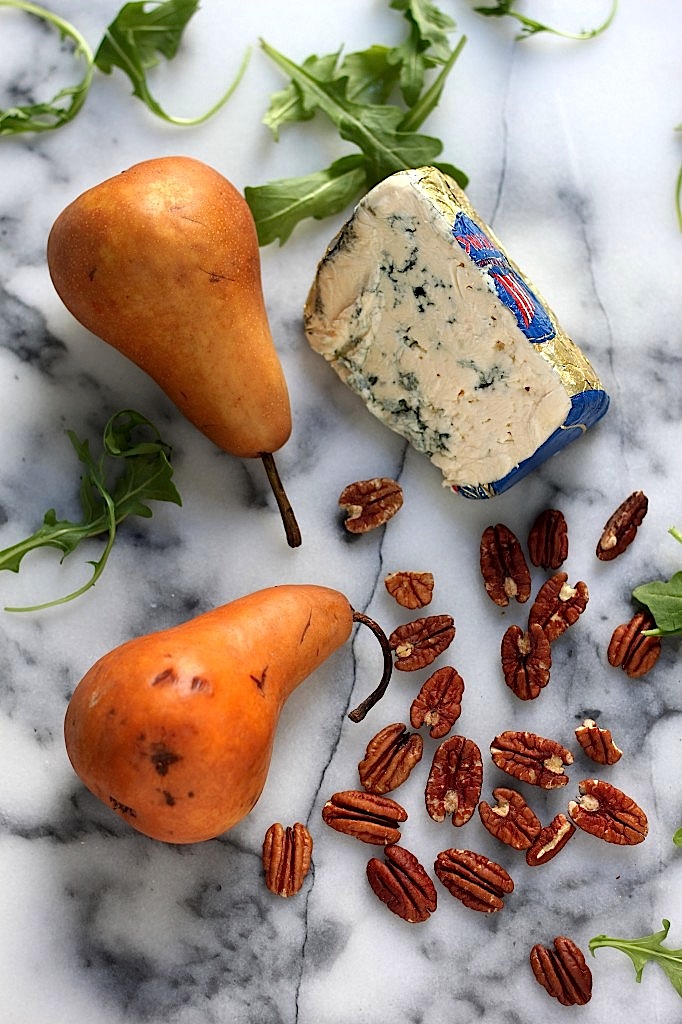 And maaaaaaan, they can really make a girl (or guy) into salad advocates!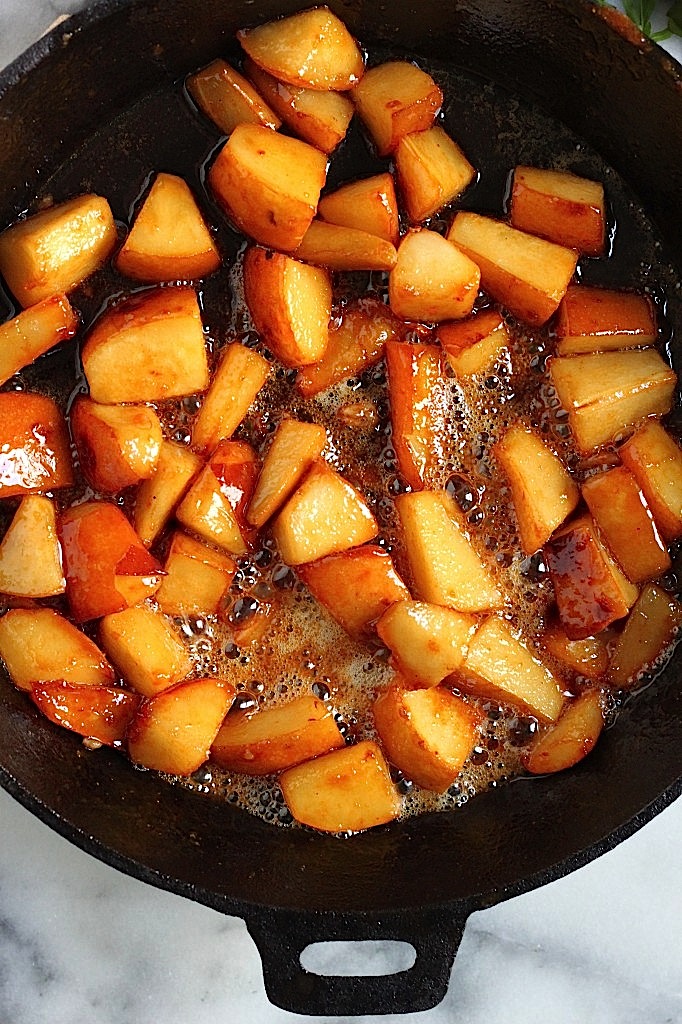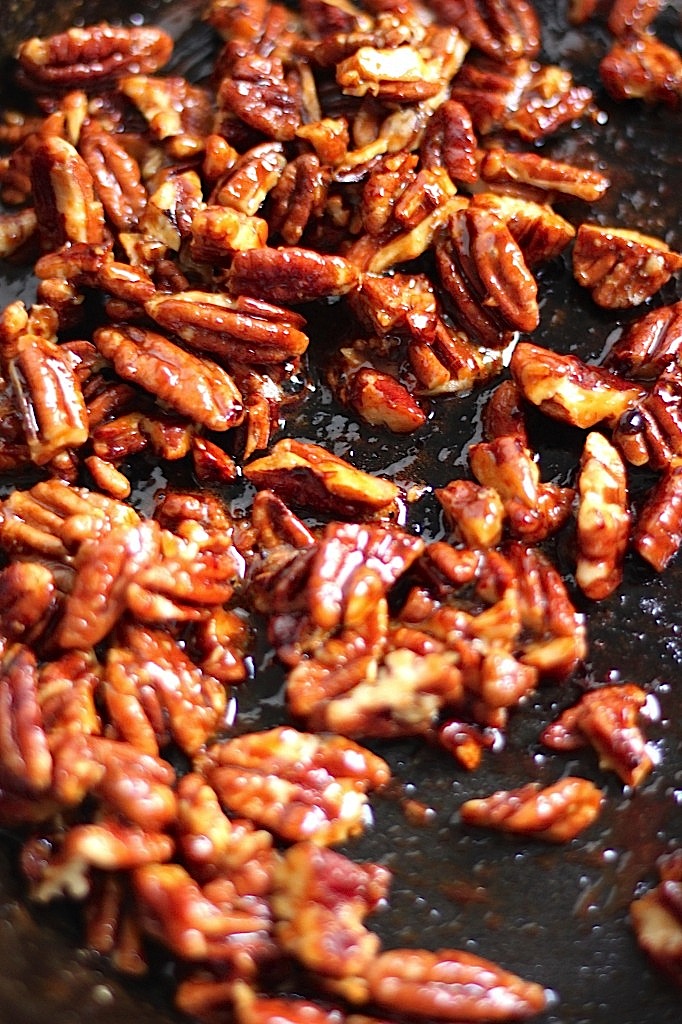 Salad success… it's SWEET!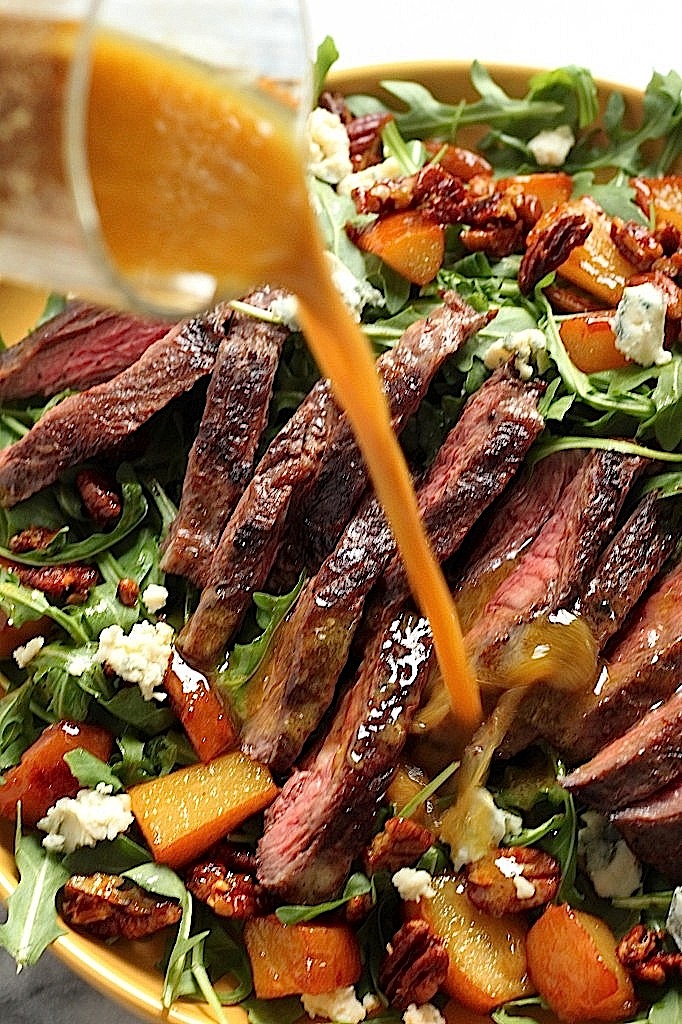 Here's the recipe 😉 And Happy humpday, y'all! xo
Arugula Skirt Steak Salad with Caramelized Pears, Pecans, and Gorgonzola – Baker by Nature

Serves 2 as a main course; 4 as starters or a part to a meal
Ingredients
For the Arugula Skirt Steak Salad with Caramelized Pears, Pecans, and Gorgonzola:
1 lb. skirt steak, excess fat trimmed
1 tablespoon olive oil
Salt and pepper, for seasoning (about 1 teaspoon per side of steak)
2 tablespoons unsalted butter
1/4 cup light brown sugar
2 large pears, cored and cut into medium-sized chunks
1 tablespoon granulated sugar
3/4 cup chopped pecans
4 ounces crumbled gorgonzola cheese
4 cups baby arugula, washed and patted dry
For the Mustard Vinaigrette:
1 tablespoon dijon mustard
3 tablespoons red wine vinegar
1/2 teaspoon sugar
1/3 cup olive oil
Salt and pepper to taste
Instructions
For the Arugula Skirt Steak Salad with Caramelized Pears, Pecans, and Gorgonzola:
Heat a large skillet over a  medium-high flame; add olive oil to skillet. When oil begins to simmer (you can test this by carefully placing a drop of water in the pan; if it sizzles ferociously, it's ready), place steak in skillet and let it cook for 5 minutes. Turn it and cook for another 4 minutes (5-6 if you want more medium than medium-rare). Transfer meat to a large cutting board and let rest for 10 minutes before slicing. Prepare the rest of your ingredients while it's resting.
Heat butter in a large skillet over medium flame. Once melted add brown sugar and stir until sugar is dissolved. Add pear chunks, stir, and then cook – stirring occasionally – for about 5 minutes, or just until the pears have released their juices and really softened up. With a slotted spoon (leaving behind as much sauce as possible) transfer pears to a clean plate.
Add pecans to the same skillet the pears were cooked in (keeping the pear juices and caramel in the pan!), and toss them in the caramel, cooking over medium heat for just 1-2 minutes. Remove pan from heat and working quickly transfer pecans to a plate covered in wax or parchment paper.
Once steak has rested for 10 minutes, slice meat against the grain into 1" strips.
Scatter arugula onto a large serving dish or platter. Arrange steak strips across the top, then add pears, pecans, and gorgonzola evenly around the platter. Lightly dress with vinaigrette, and serve at once.
For the Mustard Vinaigrette:
Whisk all of the ingredients together. Season well with salt and pepper and adjust ingredients to taste.