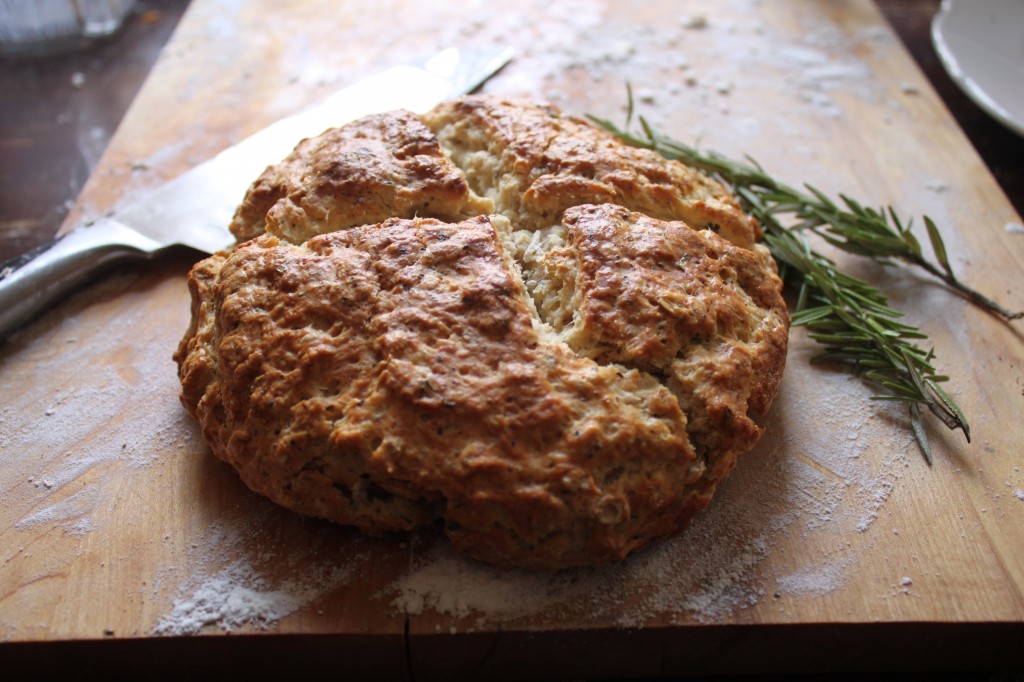 What's your deal with St.Patty's Day?
I'm typically more of a passer than partaker in all the parties, pub crawls, and parades.
I dunno…It's nothing personal; I love the Irish! Their endearing accents, affable charms, and heavy handed whiskey pours have always held an untouchable place in my heart.
But somewhere in between the pasty, plastered boys sporting their "KISS ME I'M IRISH" attire and the parades that carton so many folks a frenzy with celtic craze into one confined place, I find myself seizing a mini flask of Jameson from the closet liquor provider and avoiding the whole mess of it.
I embrace the whiskey, meat and potato, happy go lucky way of life daily anyhow.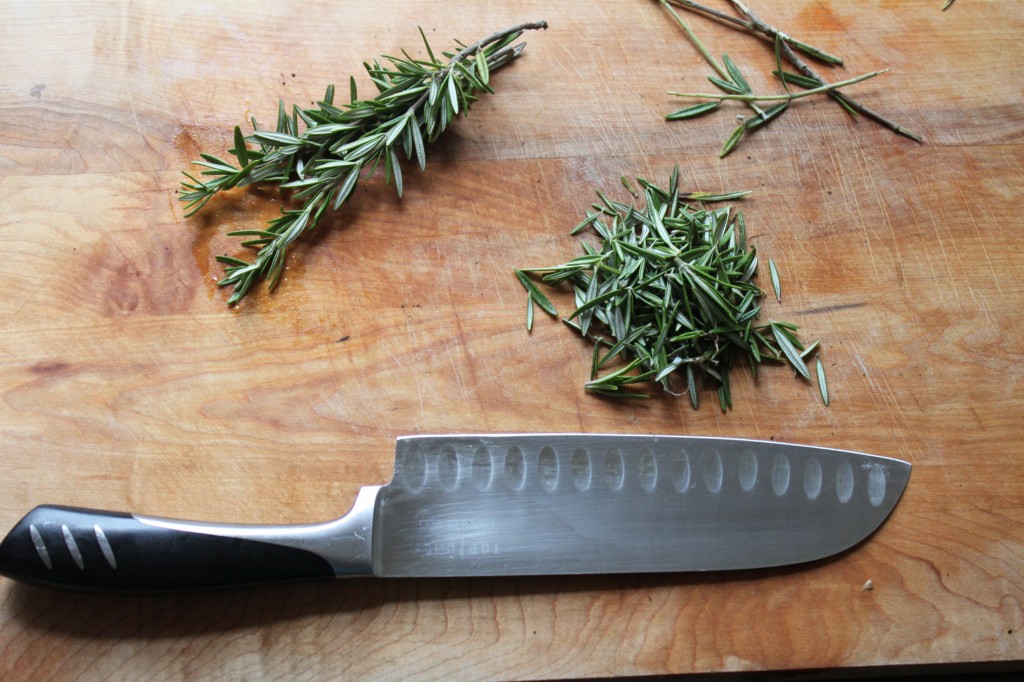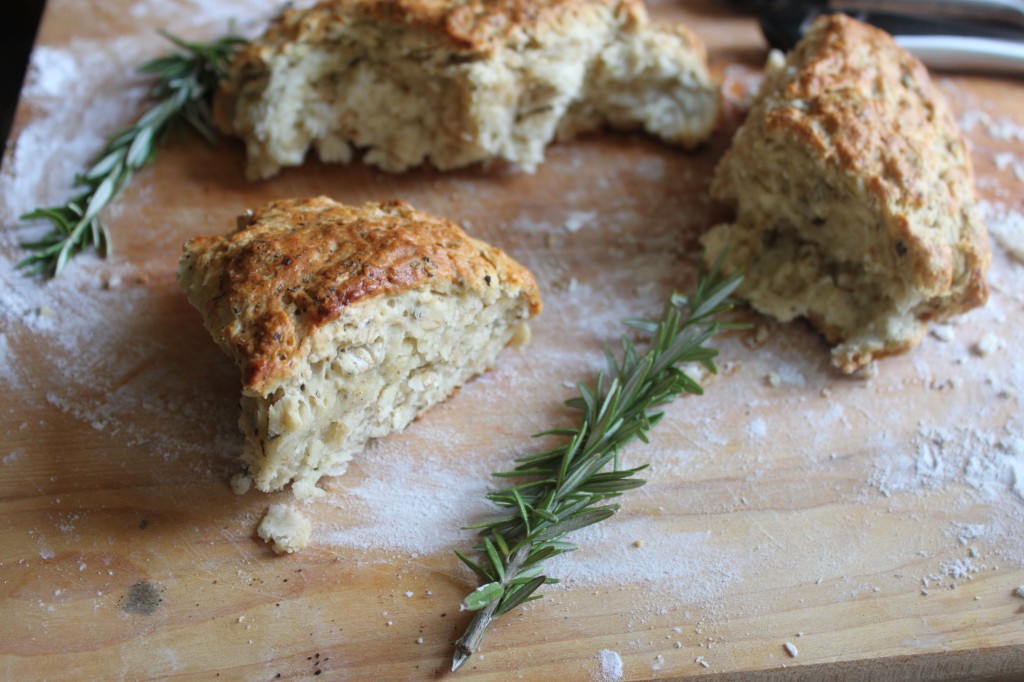 But after seeing so many blogs rockin' Irish fare and St. Patty's Day inspired recipes, I decided to jump in the festive mood:
I'm a girl obsessed!
Spring green pumps! Metallic green nail polish! And oh mah god, you should see the trio of shimmery shadows I swiped up from Sephora in a recent spree!
And how about the food and drink we get to indulge in for this Irish celebration?!
I found myself lugging pounds of cabbage and brisket and bacon home from Whole Foods this week; The whiskey and stout are coming via FreshDirect!
I'm also on a mission fueled with desire and curiosity to finally try those freaky little Irish potato candies, they're so bizarre looking – they must be some kind of amazing.
I've decided that what I lack in Irish heritage, I'll make up for in smiling eyes, shamrock bows, and fresh loaves of soda bread perked up with brown butter and rosemary.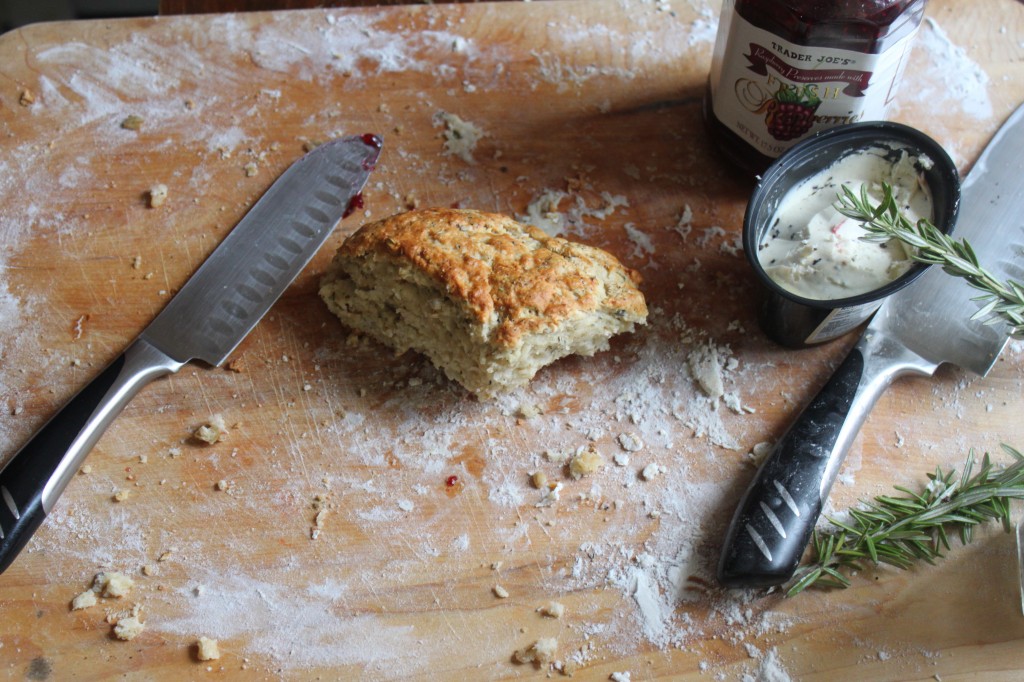 This bread was devoured ferociously by the boy and me in less than 20 minutes.
We slathered fresh strawberry preserves and (oh my god good) white truffle butter on hot pieces of this loaf and shamelessly stuffed our faces non-stop until the last crumb was fought over and consumed – I won.
I'll be baking a few more loaves this weekend, and I can't encourage you enough to gather your ingredients and get this baking!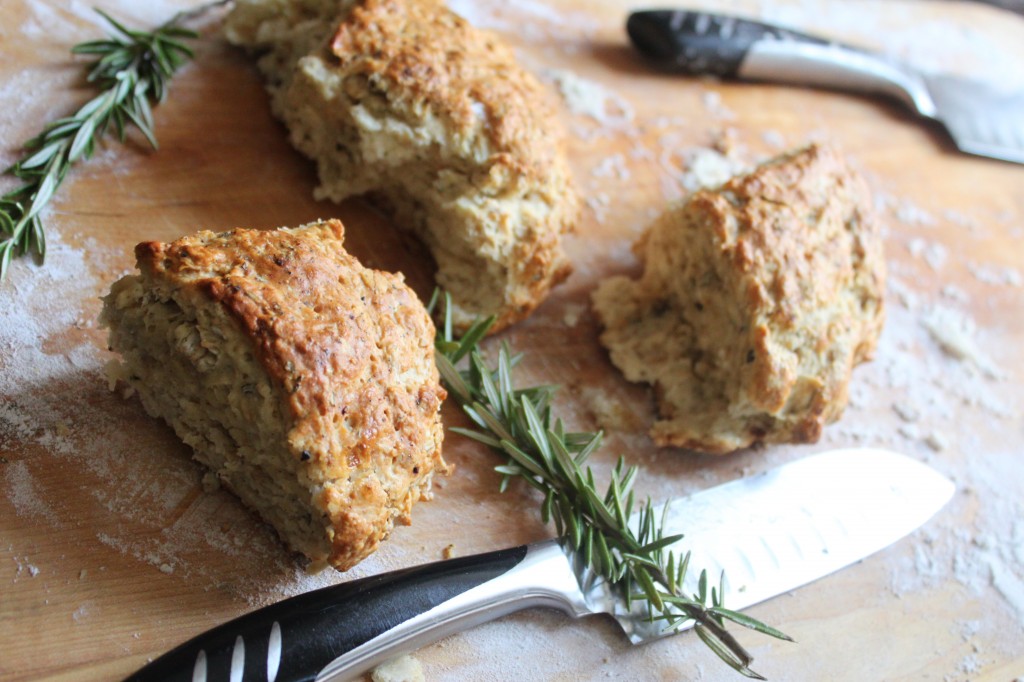 Brown Butter Soda Bread – Bon Appétit | February 2006
1/4 cup (1/2 stick) unsalted butter
3 1/2 cups all purpose flour
1/2 cup old-fashioned oats
1 tablespoon sugar
1 tablespoon chopped fresh rosemary
2 teaspoons baking powder
1 teaspoon baking soda
1 teaspoon salt
3/4 teaspoon ground black pepper plus additional for topping
1 3/4 cups buttermilk
1 egg white, beaten to blend
Position rack in center of oven and preheat to 375°F. Stir butter in heavy small saucepan over medium heat until melted and golden brown, about 3 minutes. Remove from heat.
Stir flour, oats, sugar, rosemary, baking powder, baking soda, salt, and 3/4 teaspoon pepper in large bowl to blend. Pour buttermilk and melted browned butter over flour mixture; stir with fork until flour mixture is moistened.
Turn dough out onto floured work surface. Knead gently until dough comes together, about 7 turns. Divide in half. Shape each half into ball; flatten each into 6-inch round. Place rounds on ungreased baking sheet, spacing 5 inches apart. Brush tops with beaten egg white. Sprinkle lightly with ground black pepper. Using small sharp knife, cut 1/2-inch-deep X in top of each dough round.
Bake breads until deep golden brown and tester inserted into center comes out clean, about 45 minutes. Cool breads on rack at least 30 minutes. Serve warm or at room temperature.
Baker's Wisdom:
You'll get the most tender soda bread by kneading the dough gently and briefly, just until it comes together, so the gluten is minimally developed.