So, Thanksgiving happened. How was yours? I hope it was full of sugar, turkey, and happiness.
Mine was quick and lovely… and oh, I need to diet for like 13 years. But I think we both know that's not in the stars for little ol' me anytime soon.
With Thanksgiving cleared off the calendar, there's no denying we're in it: Holiday Season 2012 is like totally here, guys!
If you're anything like me, you'll want to dive into the bliss of all things Christmas immediately. Because there's only 31 days left till the big day, and who really needs an excuse to get down with some comfort and joy?
That's right: nobody.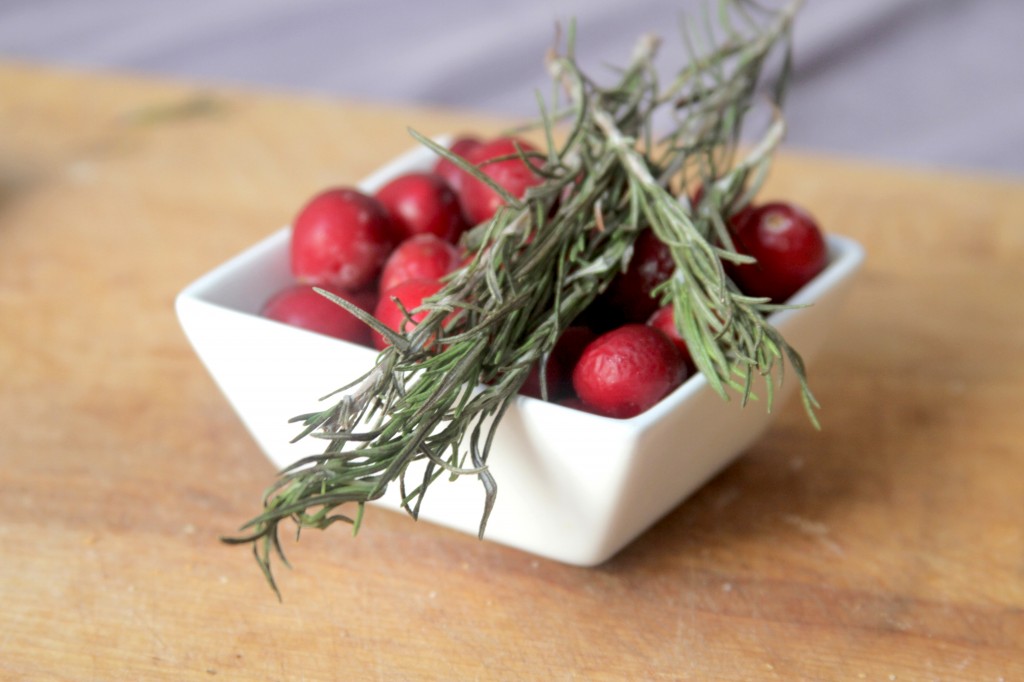 My idea of complete Pre- Christmas comfort involves fresh bread in the oven, fuzzy socks on my feet, and Michael Bublé blasting in the background.
What is it about that man that just drives me straight to swoon-ville?! I dunno.
Let's get back to the bread! Cranberries, lemon, and rosemary go wild in this equally moist/dense soda bread that will indeed blow your mind… or at least your taste buds.
And if you're in it for the cute factor, the red and green speckles of cranberries and rosemary that shine through this loaf are undeniably festive. Go get some!
Browned Butter Cranberry, Lemon, and Rosemary Soda Bread – Makes 2 loaves
1/4 cup (1/2 stick) unsalted butter, browned
3 cups all purpose flour
1 tablespoon sugar
2 teaspoons lemon zest
1 tablespoon chopped fresh rosemary
1 tablespoon baking powder
1 teaspoon salt
1 3/4 cups heavy cream
1 tablespoon honey
1 cup fresh cranberries, roughly chopped
1 egg white, beaten
Preheat oven to 375 degrees (F).  Brown butter and set aside to cool.
Stir flour, sugar, lemon zest, rosemary, baking powder, and salt in a large bowl to blend. Pour cream, honey, and melted browned butter over flour mixture; stir with fork until flour mixture is moistened. Gently fold in cranberries and mix just until combined. Be careful not to overmix. Trust me!
Turn dough out onto a floured work surface and knead gently until dough comes together. Divide the dough half. Shape each half into ball and flatten them into 6 inch rounds. Place the rounds on a parchment paper lined baking sheet, about 6 inches apart.  Brush the tops of each round with the beaten egg white. With a sharp knife, cut 1/2-inch-deep X in top of each dough round.
Bake until golden brown, about 45 minutes. Cool breads on rack at least 30 minutes. Serve warm, or flash freeze for later use.