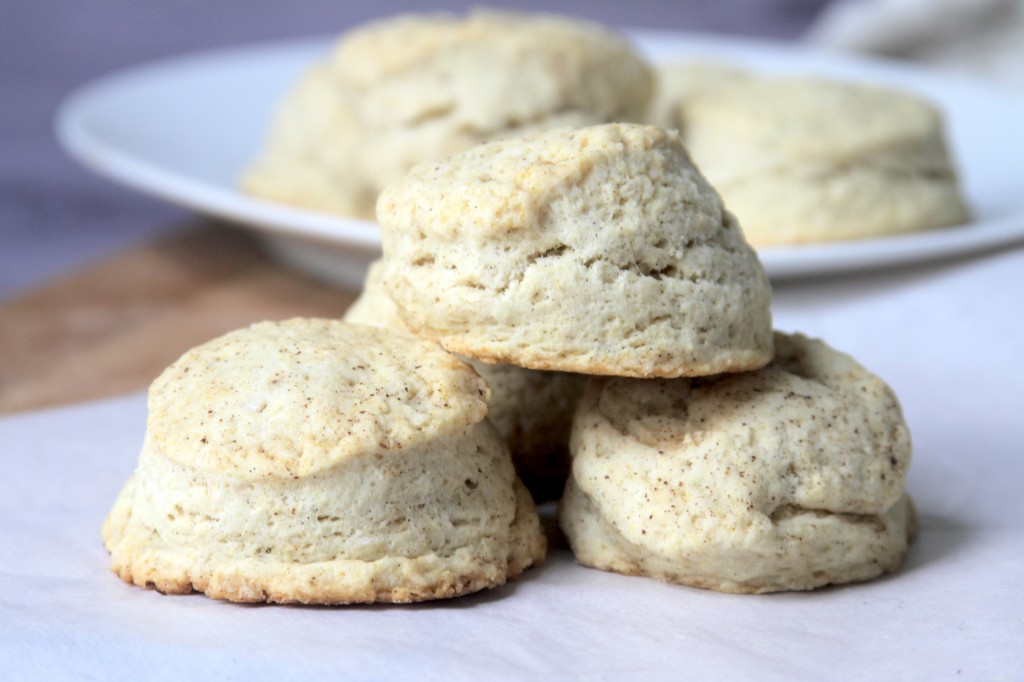 In the grand scheme of things I really, truly love, biscuits are right up there with Sinatra and lip stain. In case you don't know, that's like major.
Obviously they don't surpass my love level for say… Caribbean vacations or George Clooney, but they're not far behind.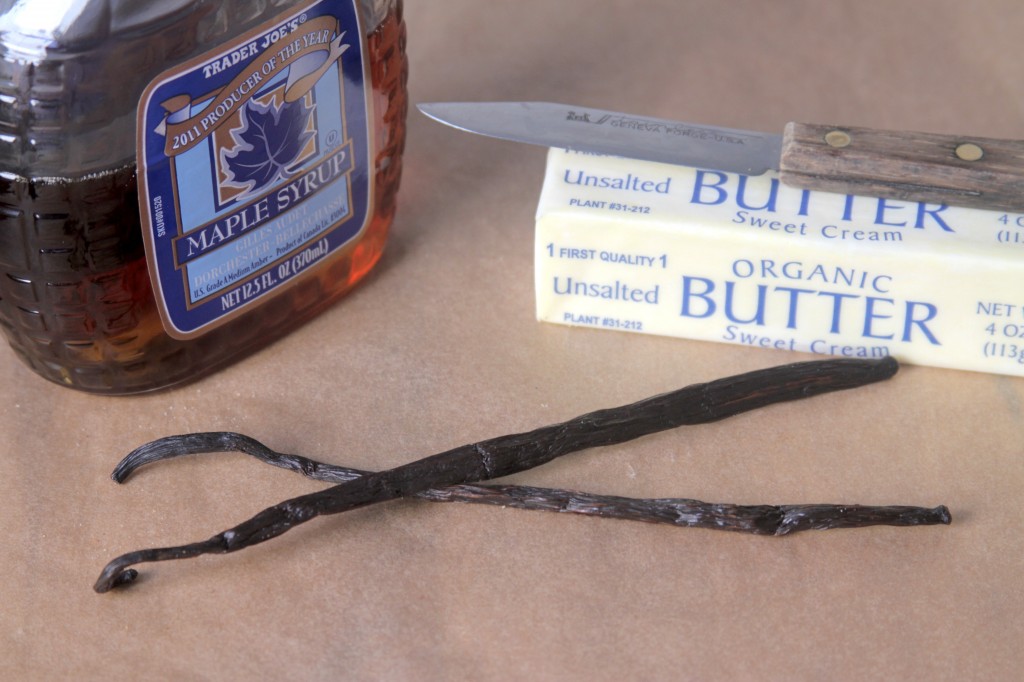 Today I got a little fancy in my biscuit adventure.
Enter: browned butter, maple syrup, and vanilla beans – instant biscuit upgrade!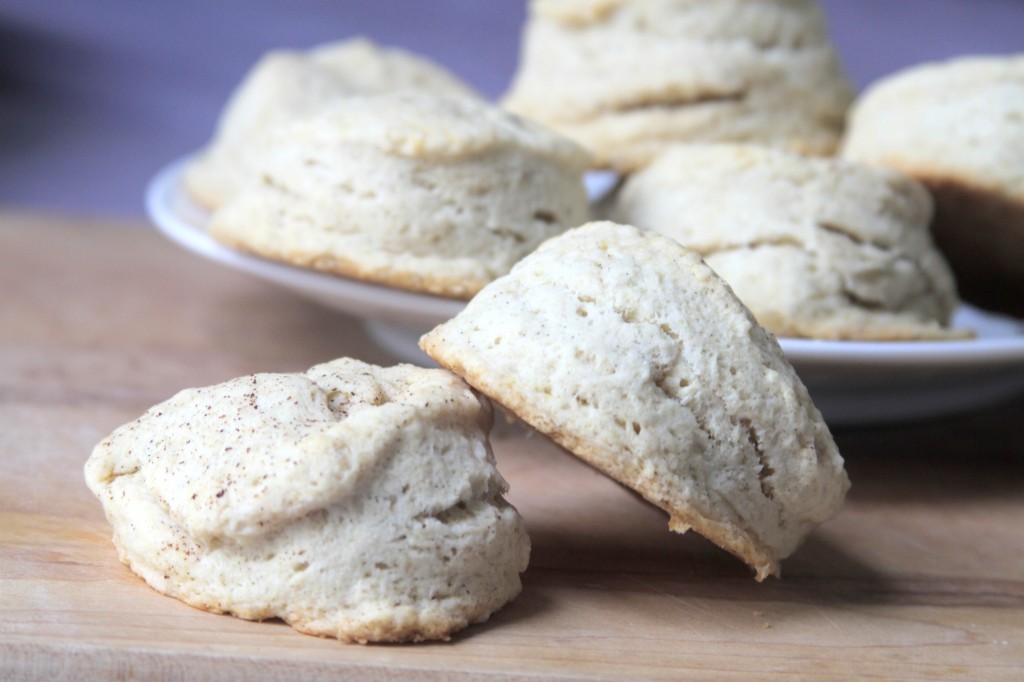 A little bit sweet, a little bit salty, all the way amazing.
Browned Butter Maple Vanilla Bean Biscuits
Makes 10-12 biscuits depending on cutter size (I used a 2 inch cutter and got 12)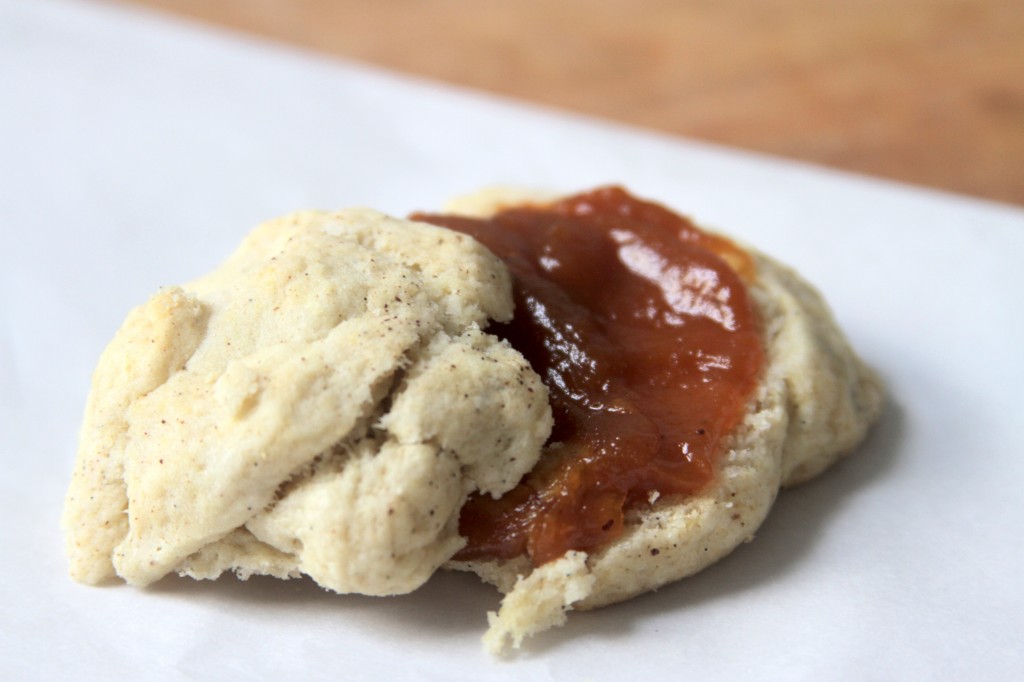 2 cups all purpose flour
1 tablespoon baking soda
1/4 teaspoon salt
1 tablespoon sugar
1 cup, plus 2 tablespoons heavy cream
3 tablespoons butter, browned and separated
2 tablespoons maple syrup
1 vanilla bean, scraped
Preheat oven to 400 degrees. Line a baking sheet with parchment paper and set aside.
Sift flour and baking soda together. Stir in salt and sugar. Fold in 1 cup of cream, 2 tablespoons of browned butter, and all the maple syrup. If the dough is hard to work, slowly mix in the extra 2 tablespoons of cream. Turn dough out on a floured surface (I always use parchment paper) and roll or press down, so the dough is about 1 inch thick. Cut into rounds, I used a 2 inch cutter. Place biscuits on a parchment paper lined baking sheet and brush tops with remaining browned butter. Place in oven and bake for 12-15 minutes.
Serve warm, or flash freeze and use later.