If you love fudgsicles, you have to try these Healthy Greek Yogurt Chocolate Fudge Pops! The perfect frozen treat to cool off with on a hot Summer day! Make a big batch and store them in the freezer.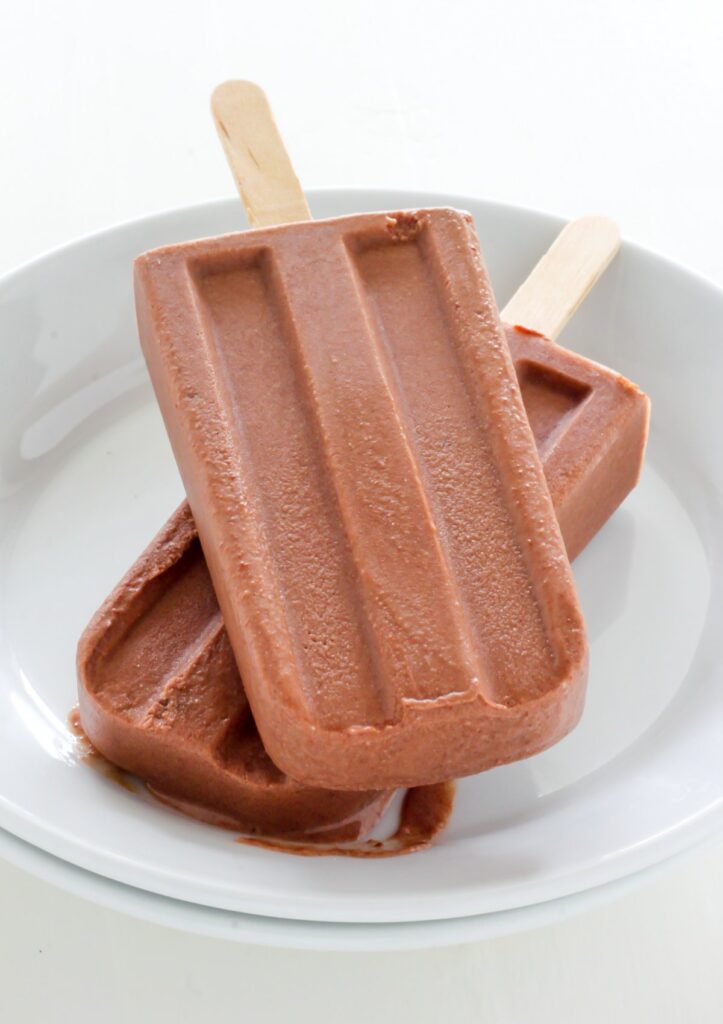 Fudge Pops
It's no secret I have a major weakness for frozen desserts. Ice cream, milkshakes, margaritas, you name it, I love it! But my favorite frozen treat of all time? FUDGE POPS. They're basically Summer on a stick! And once the warm weather rolls in, I want them on the daily. And thanks to this healthy fudgesicle recipe, now I can!!! Made with just 4 healthy ingredients, you can enjoy these fudge pops guilt free!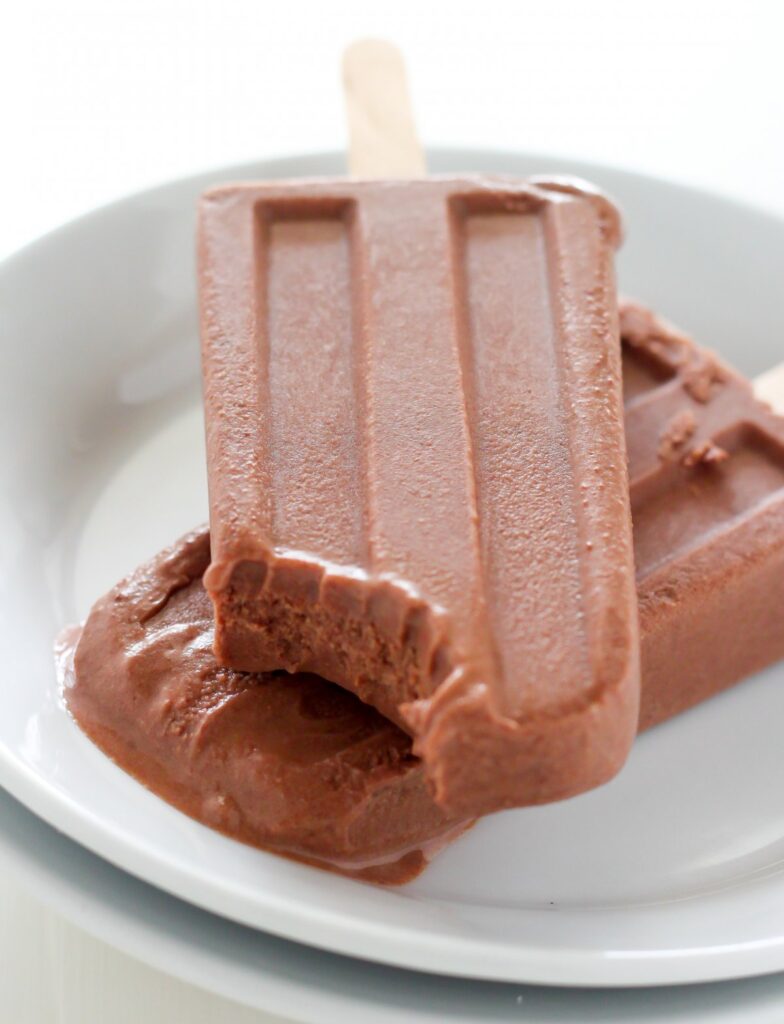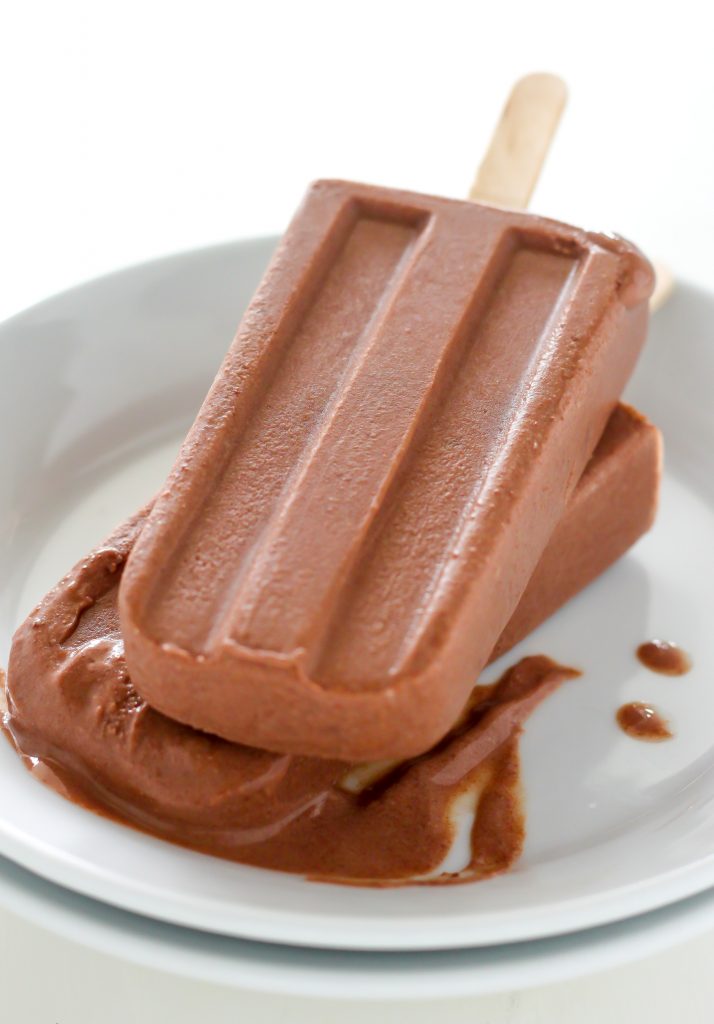 Fudgesicle Recipe
This recipe is my take on the classic fudge pop! But I've stripped the ingredient list down to include just 4 basic products:
Greek yogurt
Semi-sweet chocolate
Milk
and Vanilla Extract
So simple, right? For the Greek yogurt, I do recommend using full-fat, but reduced fat and fat-free Greek yogurt may be used if you don't mind a slightly less creamy pop.
For the milk anything from cow's milk to your favorite non-dairy milk beverage will work. I love (LOVE LOVE LOVE) using chocolate almond milk in this recipe, and if you don't have a nut allergy, highly recommend you give it a try! My second favorite milk option is using whole cow's milk, which gives these pops an extremely creamy texture.
For the chocolate I recommend using your favorite brand of semi-sweet chocolate chips. The chocolate flavor really shines through in these pops, so using good chocolate – or at least a chocolate you know you enjoy – is a must. I always use Ghirardelli Brand Semi-Sweet Chocolate Chips
in these pops, which are easily found in most grocery stores and online.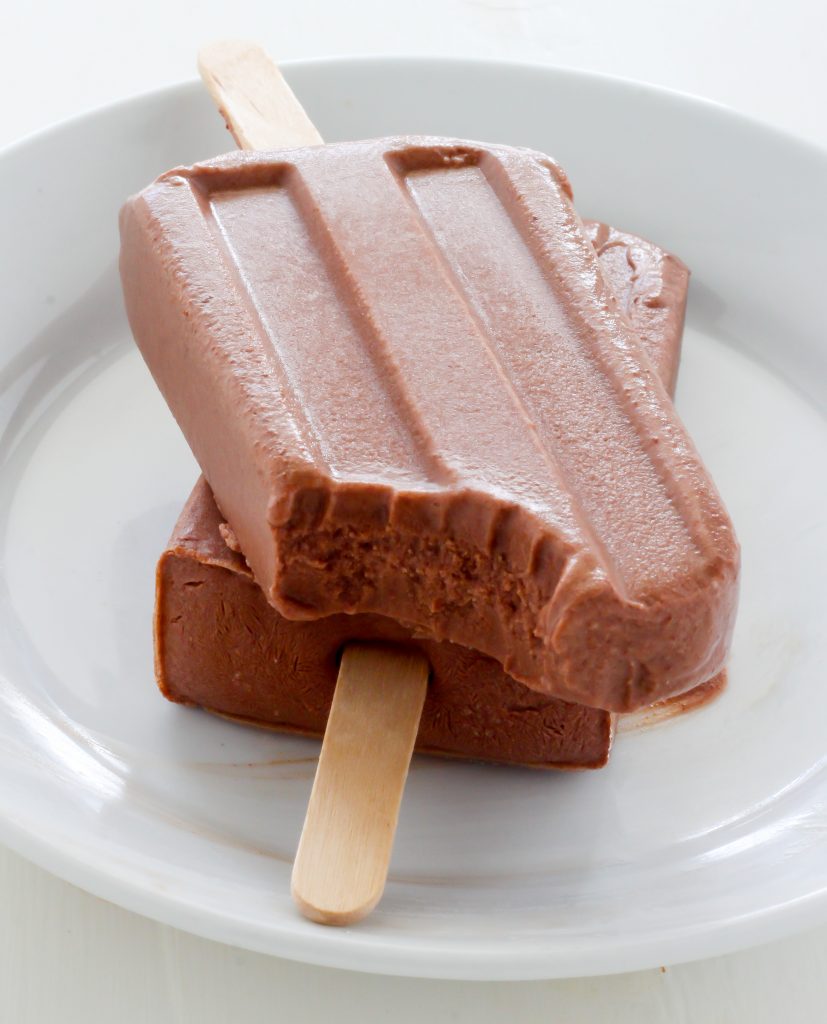 For this recipe you'll also need a popsicle mold and popsicle sticks.
Need help picking out a winner popsicle mold? No problem >>> I've included a link to the popsicle mold I own and love at the end of this post. ♡♡♡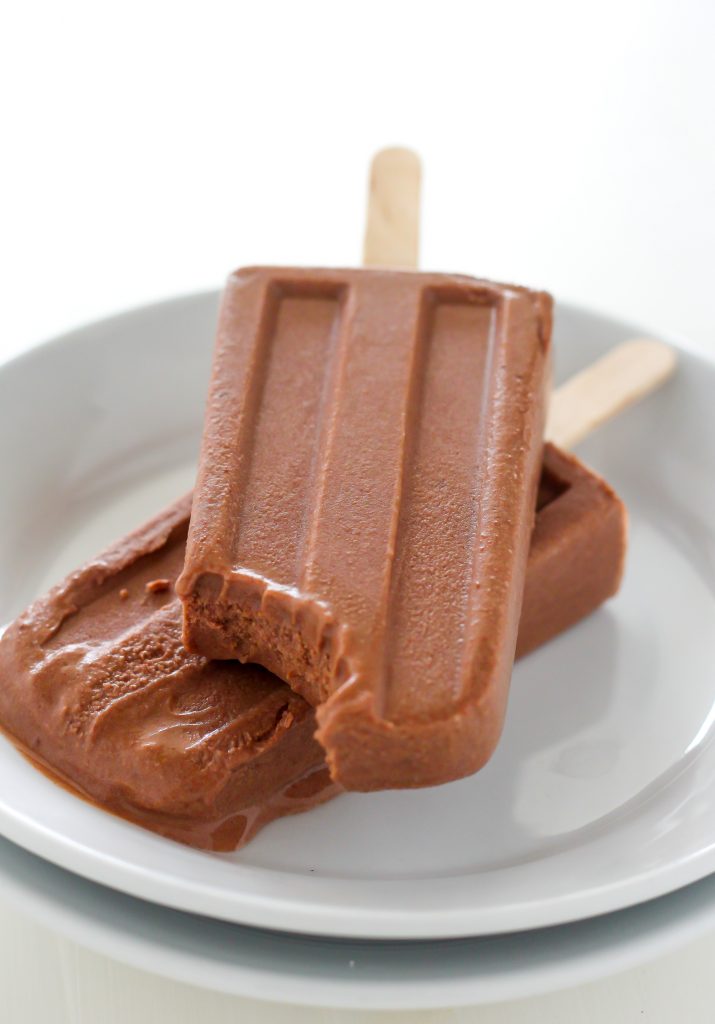 Making this recipe is also seriously simple! You'll melt your chocolate in a small saucepan over medium-low heat, stir in your milk and bring to the gentlest simmer, then remove the mixture from heat and cool for a few minutes. Once cooled, stir in your Greek yogurt and vanilla, run this mixture through a sieve, and pour it into your Popsicle molds. This takes like 8 minutes total!
Pro Popsicle Making Tip: Freeze your pops for about 1 hour before inserting the Popsicle sticks. Semi-freezing the fudge pops first helps ensure you won't push the stick in too deep.
Freeze these babies for a few hours before digging in! If you're new to Popsicle making, this is a wonderful recipe to start with. The ingredient list is short, the method is easy, and the results are magnificent. You got this!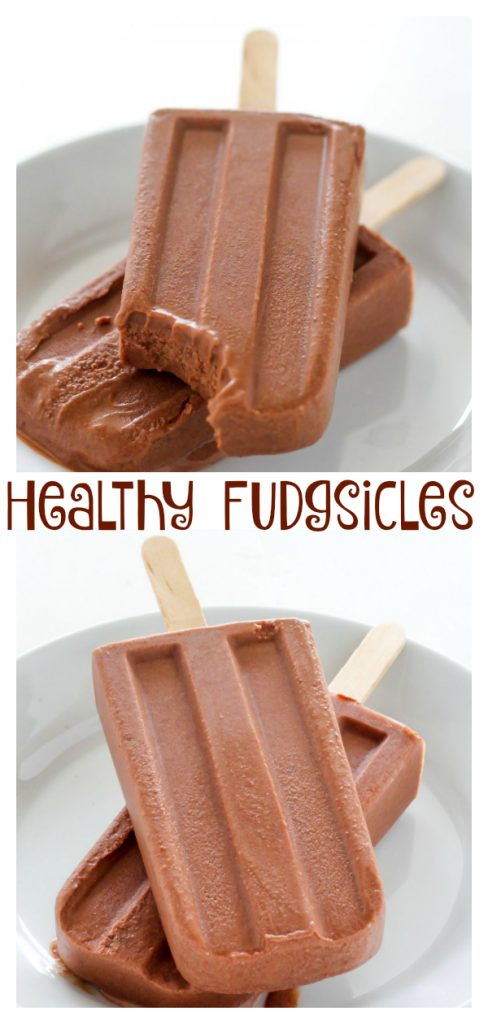 Here's the link to the Popsicle tray that I used for this recipe and love dearly!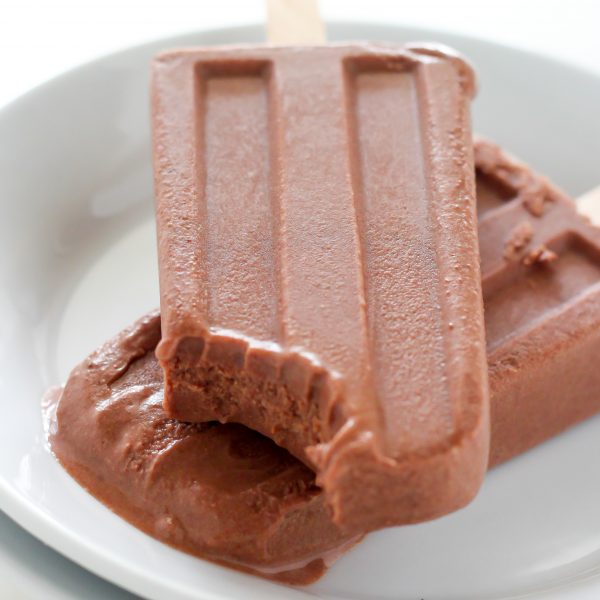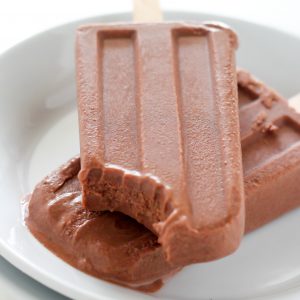 Healthy Greek Yogurt Chocolate Fudge Pops
Cold and creamy Chocolate Fudge Pops make with Greek Yogurt!
Ingredients
1 1/2 cups semi-sweet chocolate chips
1 cup chocolate almond milk, cow's milk, or non-dairy milk of your choice
2 teaspoons vanilla extract
1 1/2 cups Vanilla Greek Yogurt (Full-fat recommended for creamiest results)
Instructions
In a small saucepan over medium-low heat melt the chocolate chips, stirring constantly, until completely melted.

Add in the milk and increase the heat to medium; bring to a gentle simmer, stirring constantly, then remove from heat.

Cool for 5 minutes. Whisk in vanilla and Greek yogurt; mix well until completely smooth. Place a fine-mesh sieve over a large bowl (preferably one with a spout) and pour the chocolate mixture through the sieve.

Pour the strained chocolate liquid into the Popsicle molds and place them in the freezer for 1 hour. At this point remove the pops from the freezer and insert the Popsicle sticks in. Freeze for 5 hours, or until hard.