Fresh and fruity Strawberry Mango Margaritas are the perfect Summer cocktail! Not overly sweet and loaded with real strawberries and mango, this is the perfect frozen strawberry mango margarita recipe!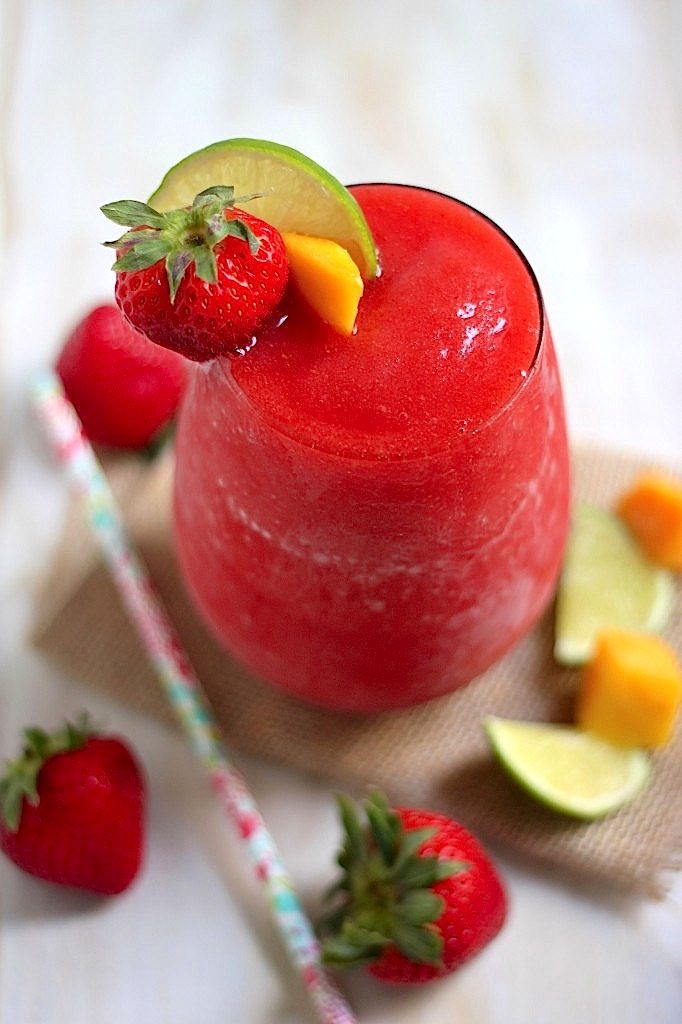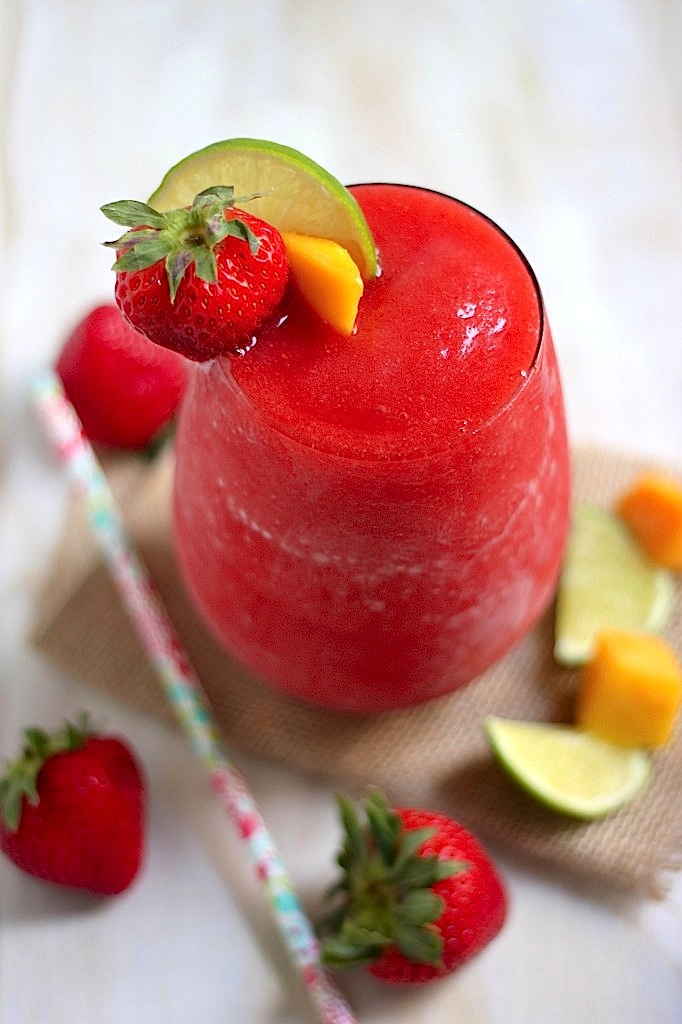 Strawberry Mango Margarita
Is it just me… or do long, hot days basically DEMAND a frosty cocktail, in hand, at-all-times? Refreshing frozen treats are what Summer living is all about, right? …
Whew! Glad you guys are with me on this one.
Let's celebrate our little agreement with fun and fruity margaritas! This pretty pink version is made with strawberries and mangos for a refreshing kick that can soothe even the sweatiest soul on a hot day 🙂 They're strong, sweet, and straight-up DELISH!
Cheers! I hope you guys are off to a great Sunday Funday 😉 We're heading to the beach in a few for a little fun in the sun, but I'll see you tomorrow with CAKE!
More Margarita Recipes: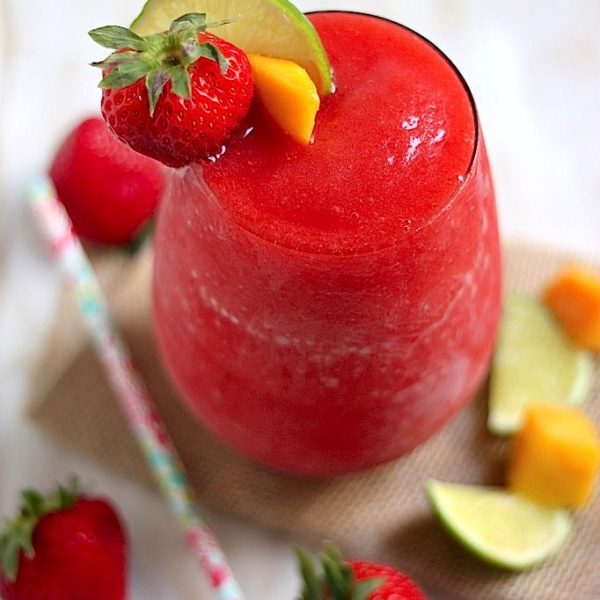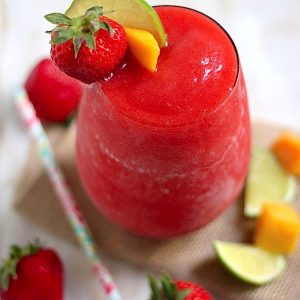 Strawberry Mango Margaritas
Strawberry Mango Margaritas
Ingredients
1 1/2 cups frozen mango chunks
1 1/2 cups frozen strawberries
1/3 cup sugar (more if needed)
1 1/4 cups tequila
1 cup triple sec
1/4 cup fresh lime juice
1 1/2 cups ice (more if needed)
Instructions
Add all ingredients to a strong blender and pulse until completely smooth; add more ice if needed to reach desired consistency. Pour drinks into glasses and serve at once! Enjoy 🙂