Is it just me… or do long, hot days basically DEMAND a frosty cocktail, in hand, at-all-times? Refreshing frozen treats are what Summer living is all about, right? …
Whew! Glad you guys are with me on this one.
Let's celebrate our little agreement with fun and fruity margaritas! This pretty pink version is made with strawberries and mangos for a refreshing kick that can soothe even the sweatiest soul on a hot day 🙂 They're strong, sweet, and straight-up DELISH!
Cheers! I hope you guys are off to a great Sunday Funday 😉 We're heading to the beach in a few for a little fun in the sun, but I'll see you tomorrow with CAKE!

MY RECENT VIDEOS
Strawberry Mango Margaritas
Ingredients
1 1/2 cups frozen mango chunks
1 1/2 cups frozen strawberries
1/3 cup sugar (more if needed)
1 1/4 cups tequila
1 cup triple sec
1/4 cup fresh lime juice
1 1/2 cups ice (more if needed)
Instructions
Add all ingredients to a strong blender and pulse until completely smooth; add more ice if needed to reach desired consistency. Pour drinks into glasses and serve at once! Enjoy 🙂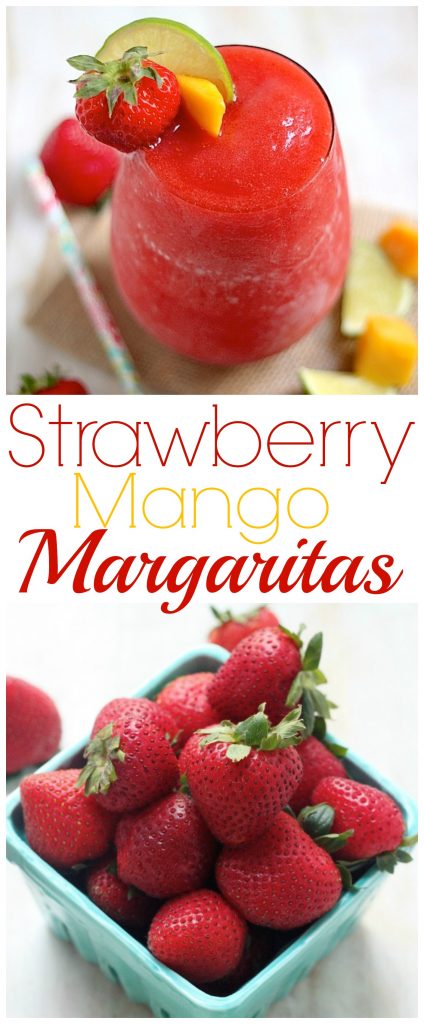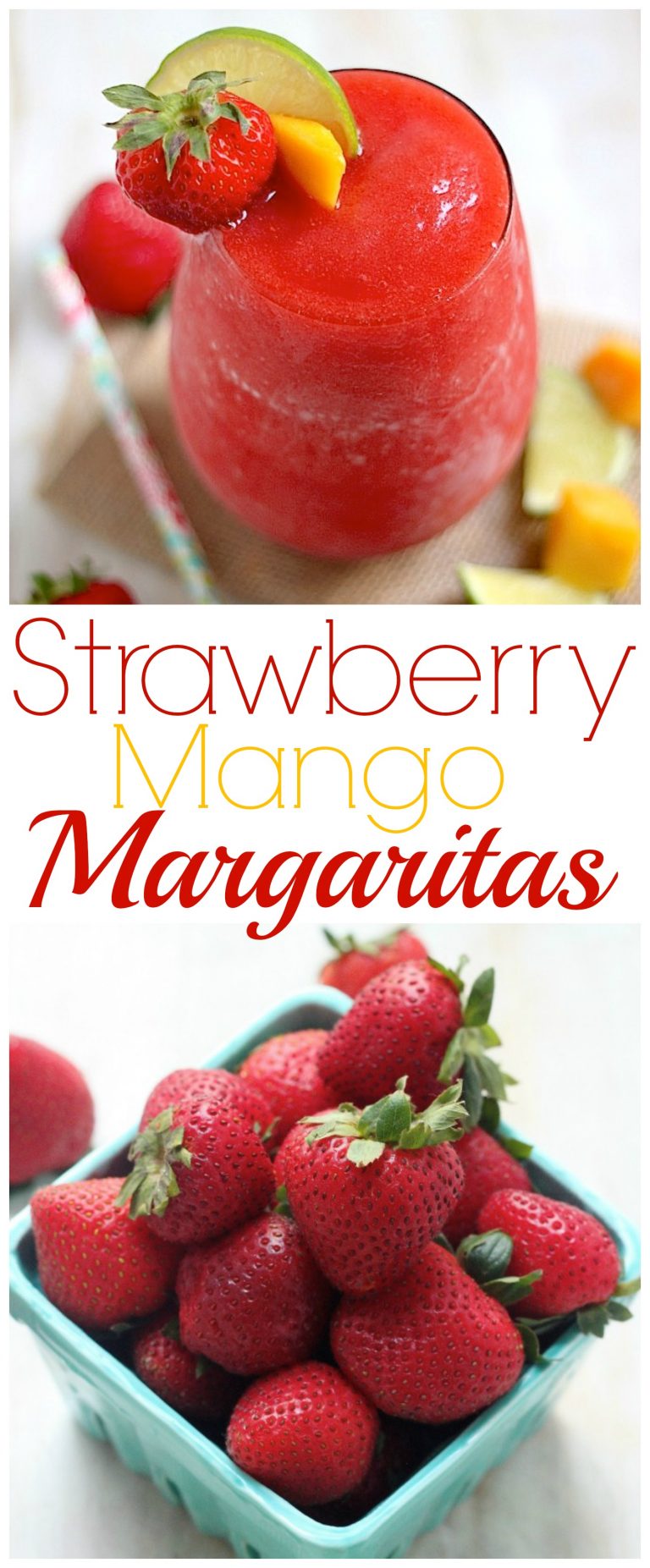 Looking for some more frosty beverage inspiration?! Check these great drinks out!
The Aperol Spritz!
And The Tequila Healer are all great options for a boozy way to chill out!