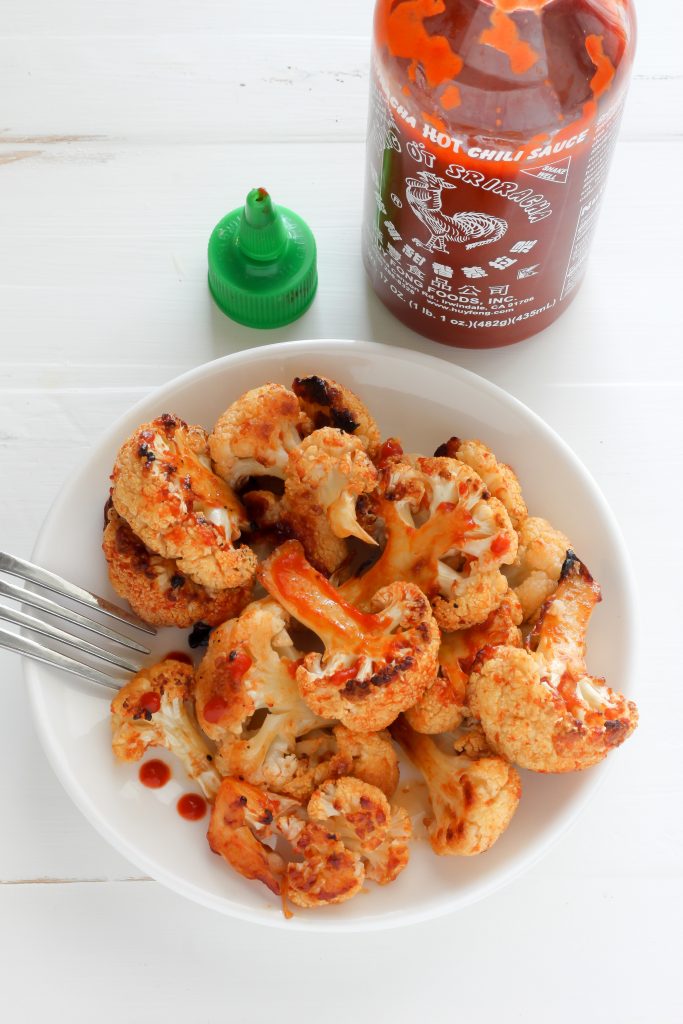 Spice up your veggie routine by roasting your cauliflower! Flavored with bold sriracha and sweet maple syrup – this is one you'll want to make over and over again.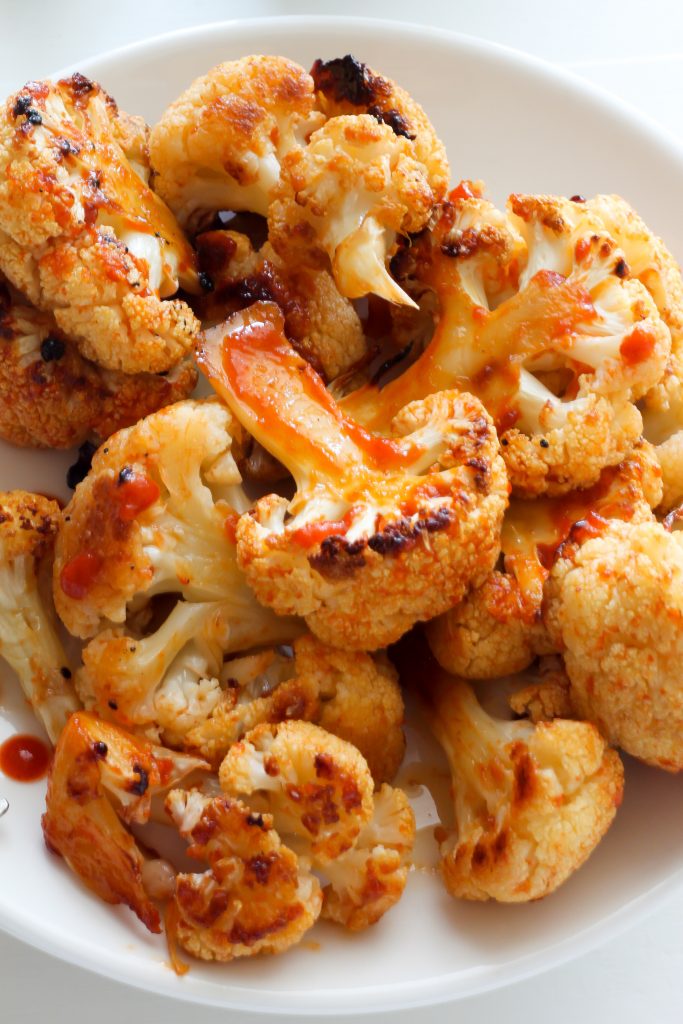 Happy Thursday! I hope you're all enjoying this week so far… and if not, hey – tomorrow is FRIDAY. So there's that. It's been cold and rainy here, and my iphone says more snow is most likely heading into town this evening. The silver lining? Our fridge is stocked, the wine cart is full (always), and season 3 of House of Cards is calling my name. Crappy weather has its perks!
Are you getting snow this week, too? Or are you one of the lucky ones and reading this from a tropical island?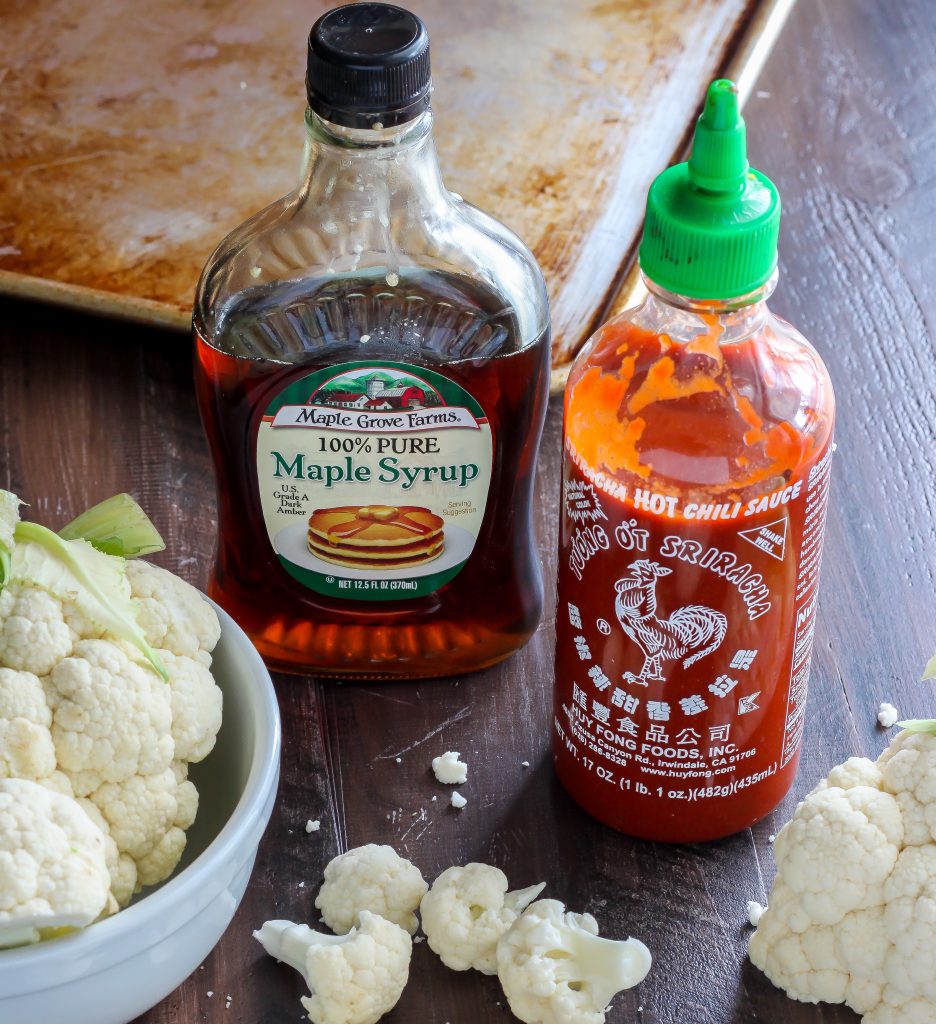 MY RECENT VIDEOS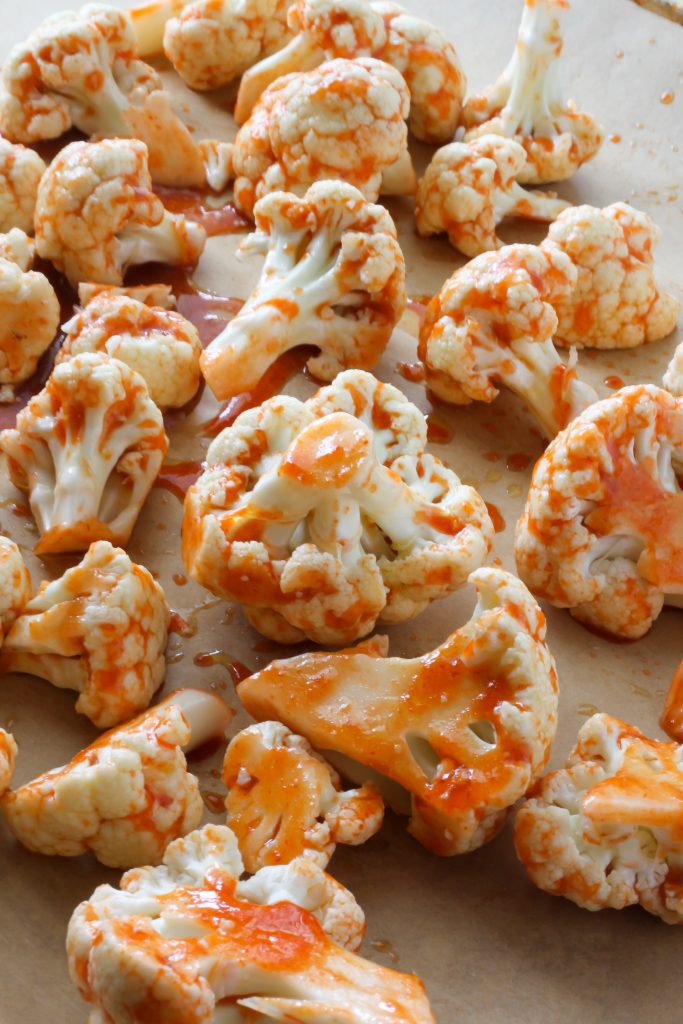 OK. Now it's time to talk about today's recipe. Maple Sriracha Roasted Cauliflower. This is, by fay, my new favorite way of roasting cauliflower. It's a little bit sweet, a little bit spicy, and a whole lot of DELICIOUS. Plus, it involves sriracha, which by now I'm sure you know I'm obsessed with. #guiltyascharged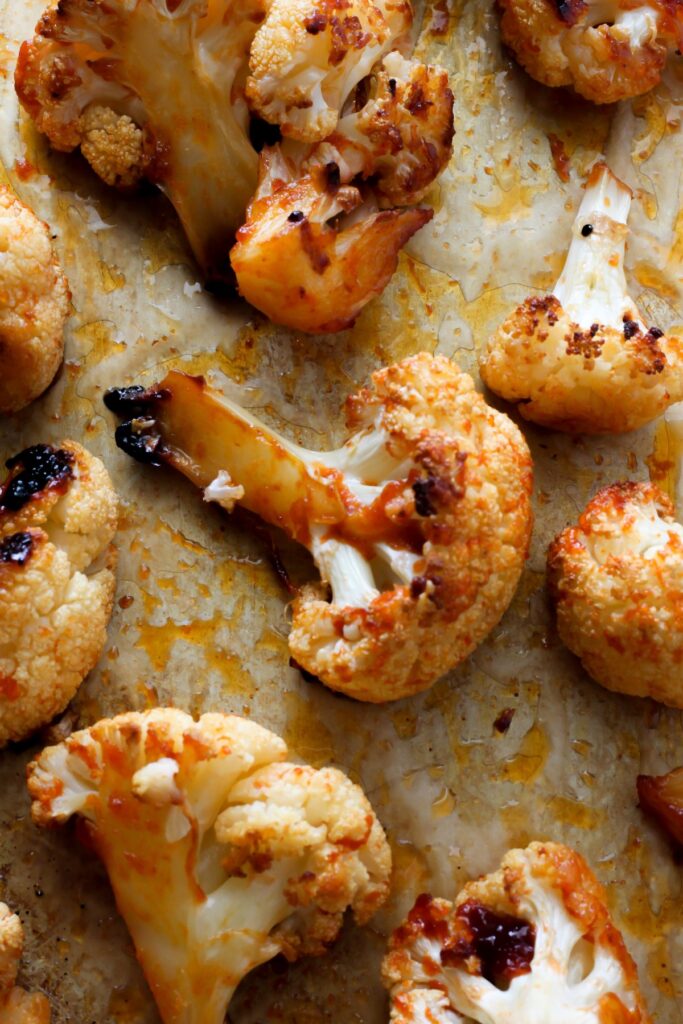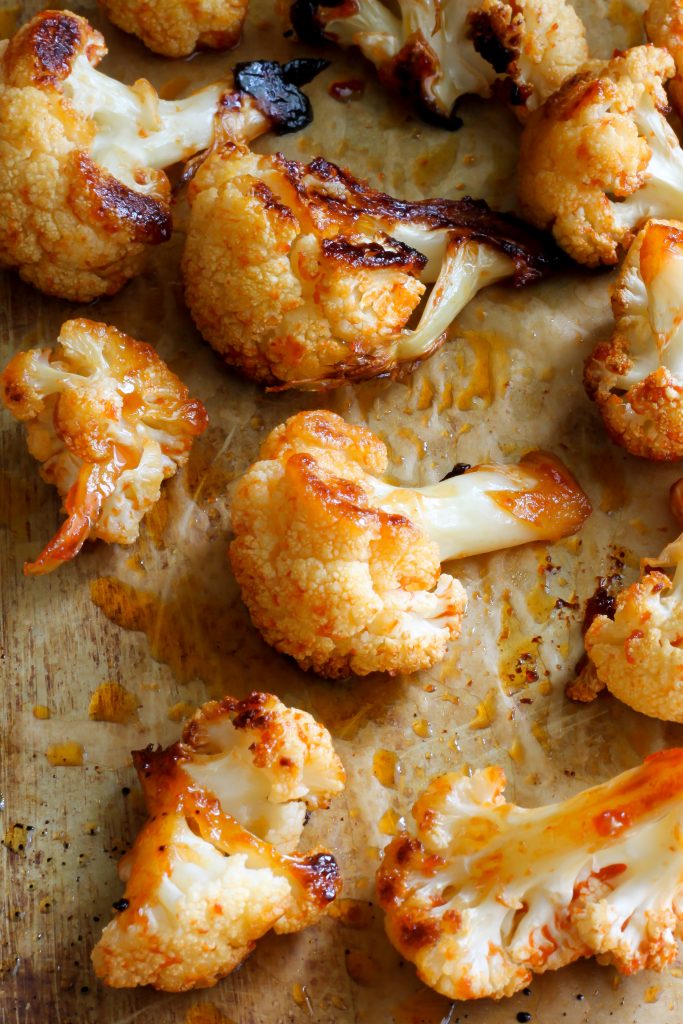 This awesome veggie side-dish is:
Super easy.
Sweet and spicy.
Healthy and filling.
Endlessly adaptable (wanna use honey in place of the maple? Be my guest! Wanna add a poached egg on top and call it dinner? You go for it! Wanna add extra sriracha post roasting? Get your spice on, friend!)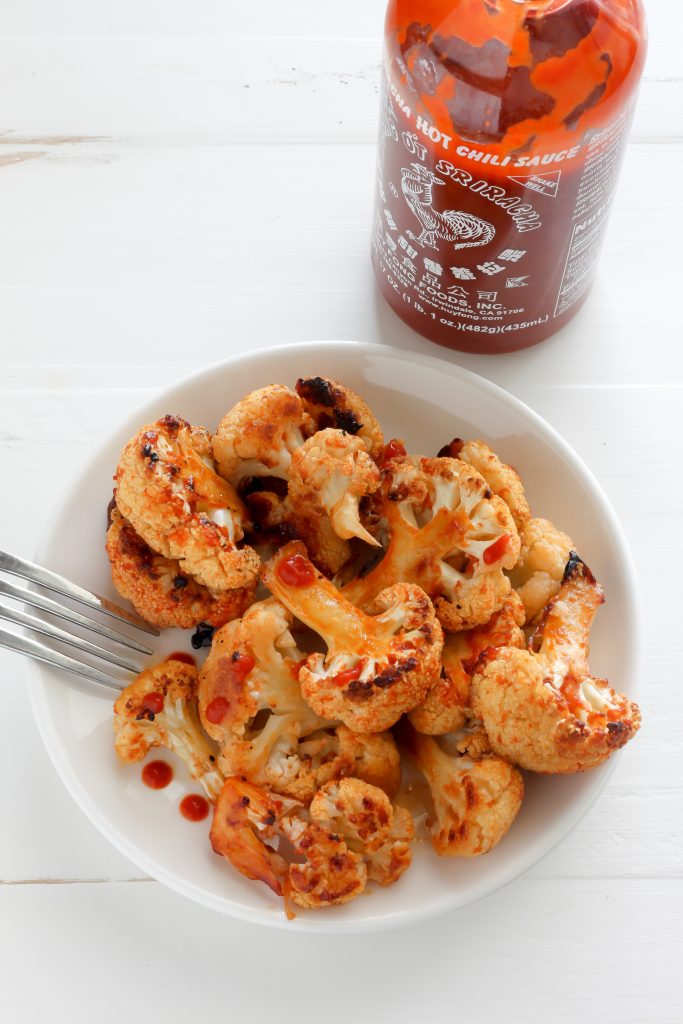 I hope you love this Maple Sriracha Roasted Cauliflower as much as we do!
Final words: DOUBLE BATCH THIS RECIPE. Seriously, do it. You'll thank me later 😉 xo
Maple Sriracha Roasted Cauliflower
Ingredients
1 head of cauliflower, cut into bite-sized pieces
2 1/2 tablespoons olive oil
1 1/2 tablespoons sriracha
2 1/2 tablespoons maple syrup
Salt and pepper to taste (I recommend a 1/4 teaspoon of each)
Instructions
Preheat oven to 425°(F).
Cut the cauliflower into bite-sized pieces; transfer to a large bowl; set aside. In a small bowl combine olive oil, sriracha, maple syrup, salt, and pepper. Pour the sriracha mixture over the cauliflower and mix well, making sure the cauliflower is well coated in the sauce.
Spread the cauliflower onto a large baking sheet and bake for 20 minutes, stirring once at the half way point. Increase the oven temperature to 475 and bake for another 12 minutes, or until golden brown. Serve at once.
Courses Dinner
Cuisine Asian