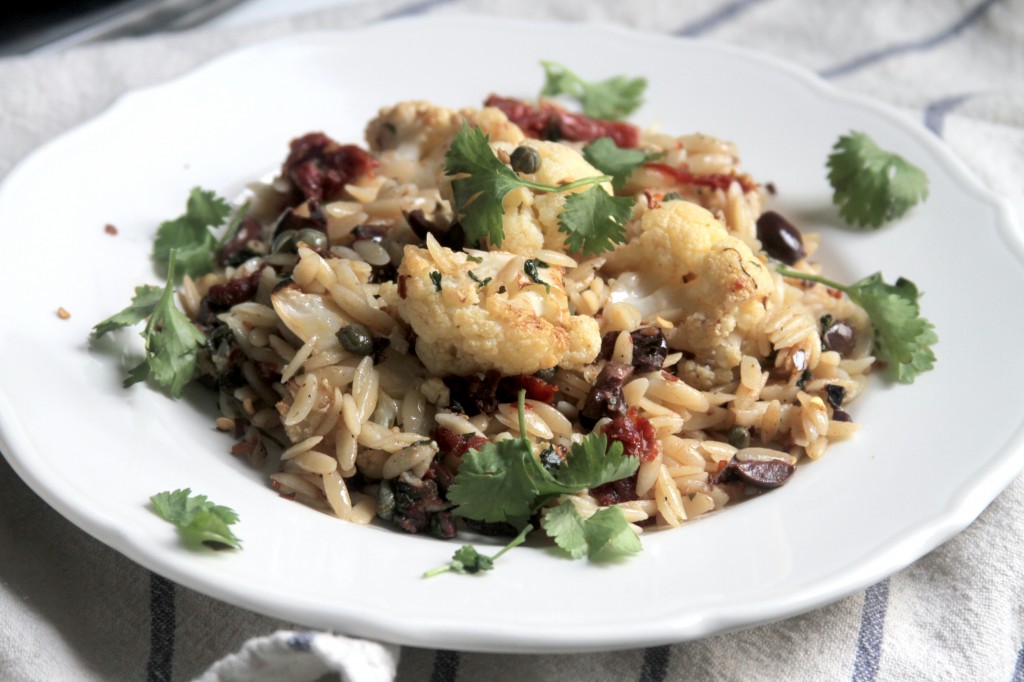 As much as I love playing around in the kitchen, dinner… well dinner can be a battle.
At the end of the day my brain and body are usually rooting for opposing teams. It can get messy…
My burnt out brain greedily cheers on Team "Take-Out-Then-Pass-Out", while my goody two-shoes body lets out a hearty roar for Team "Feed-Your-Self-Some-Dang-Veggies-Girl.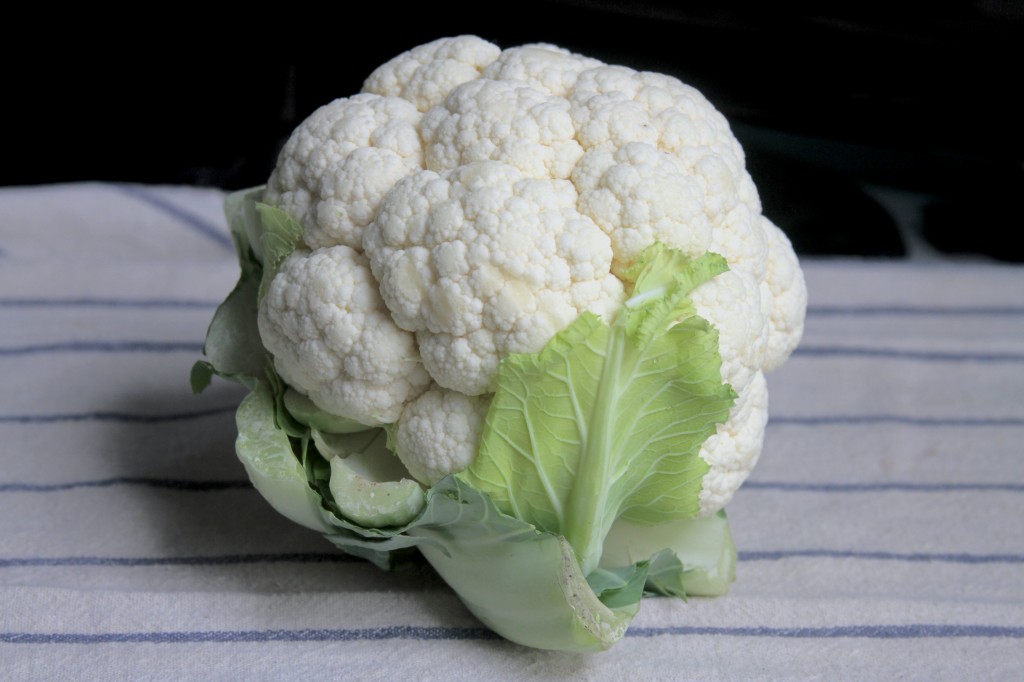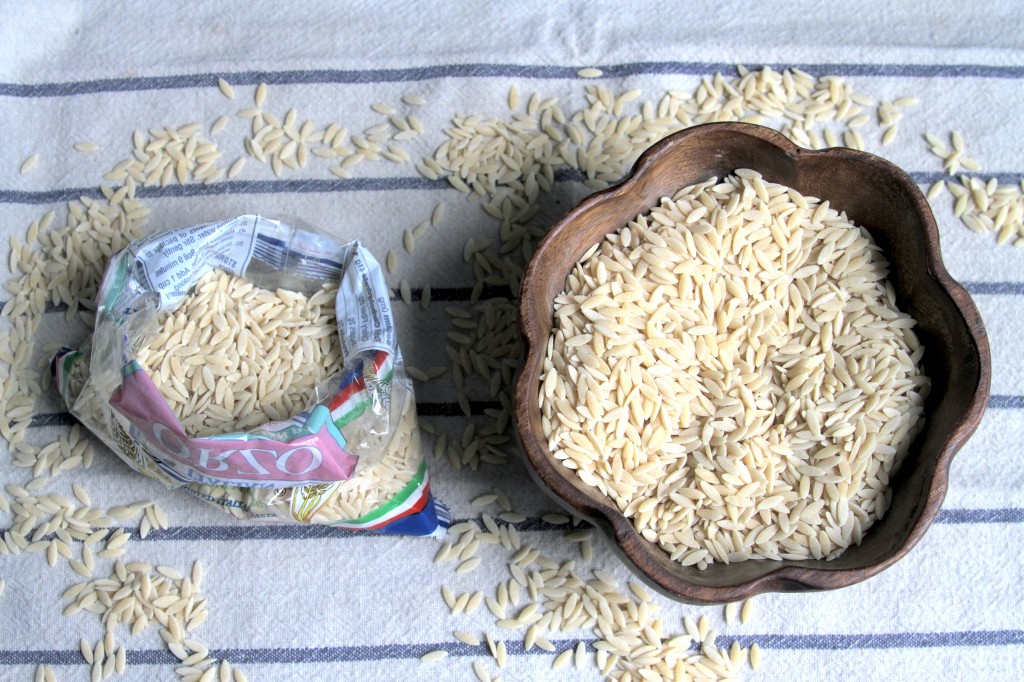 Why do I fight myself like this? Oh yeah, because I have zero control of the brain/body situation. ZERO control!
Such conflict! Such confusion! Such… Hunger!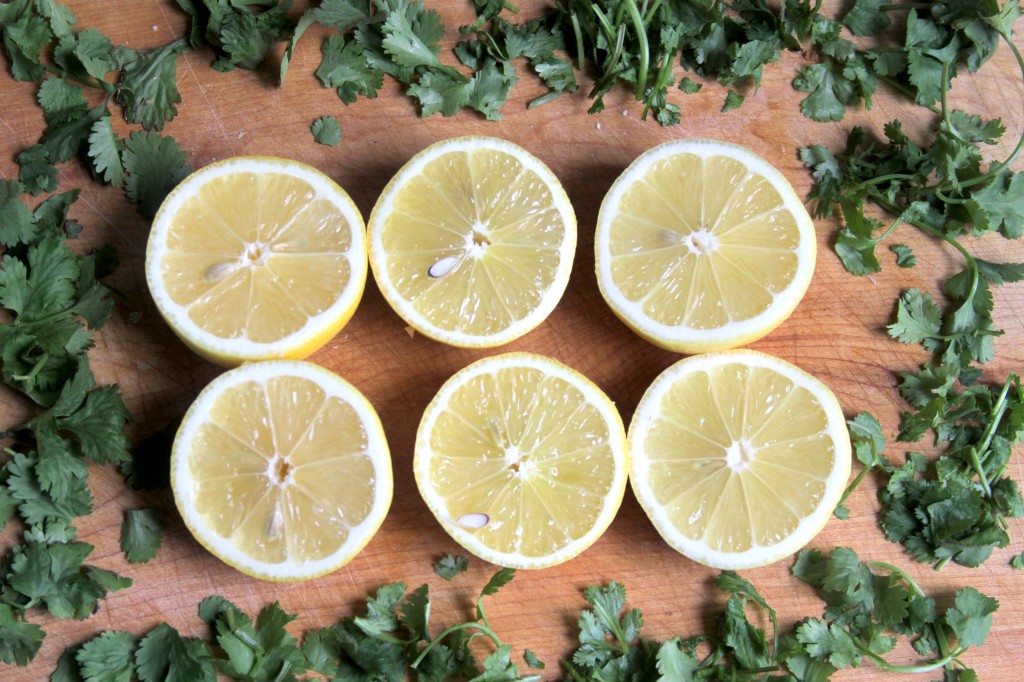 Luckily quick and tasty pasta meals like this little roasted cauliflower and orzo gem keep me ahead in the dinner time battlefront.
(Go pasta, go pasta, go-go-go pasta.)
This whole meal comes together in about 30 minutes, and the leftovers, even cold, are just divine.
Think warm pasta dinner instantly transformed into awesome pasta salad lunch the next day.
Hello, leftover heaven!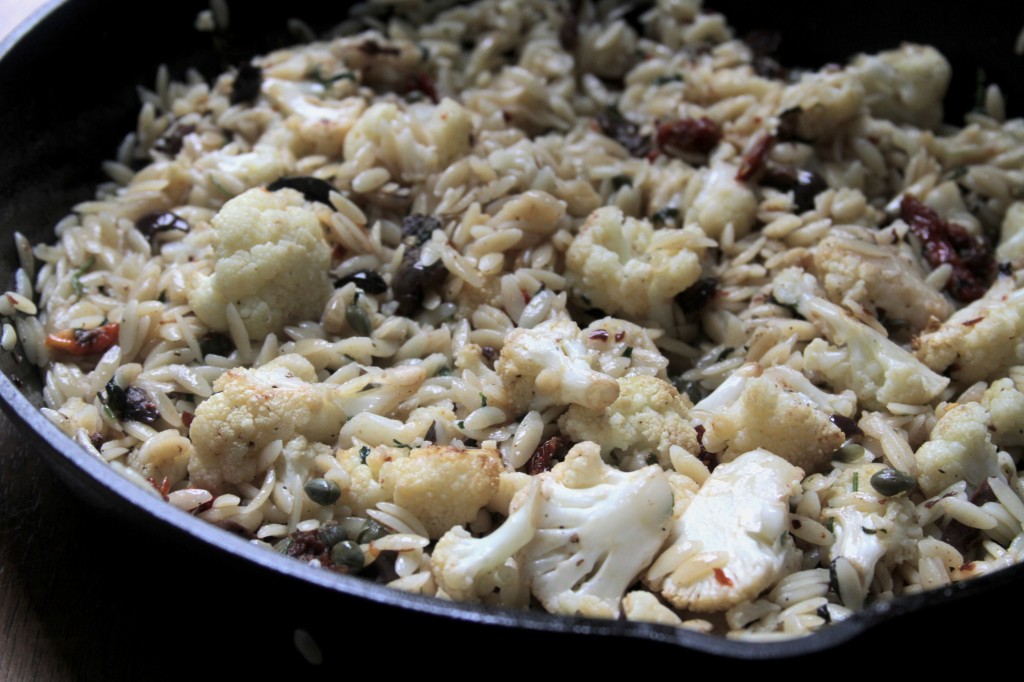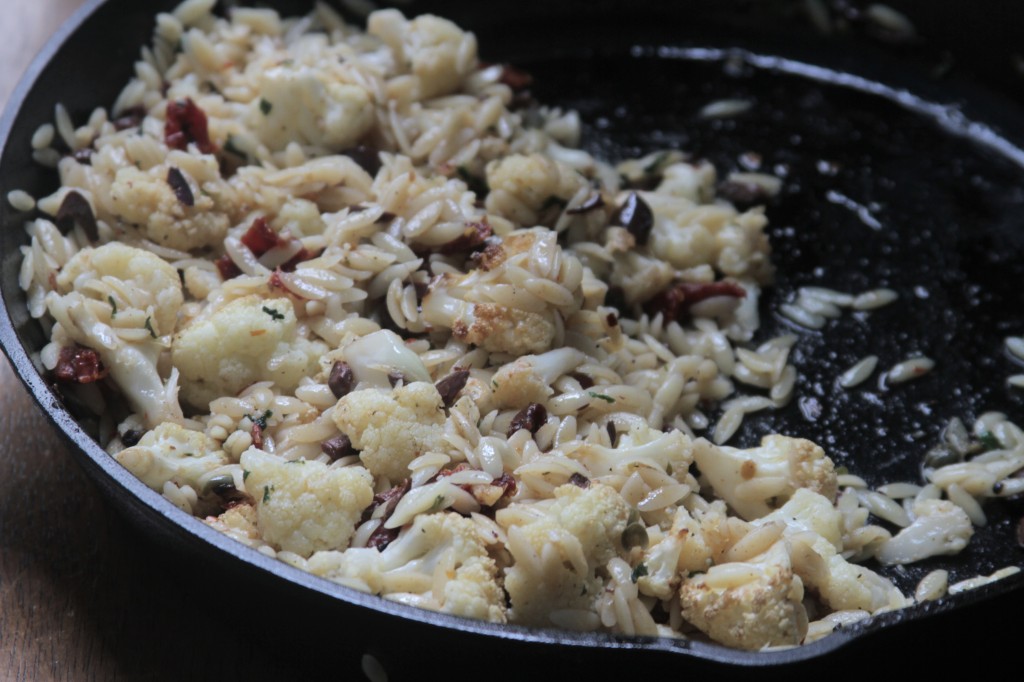 While the cauliflower and orzo are certainly the stars of this meal, it's the supporting ingredients that really make this dish shine.
And oh do they shine bright!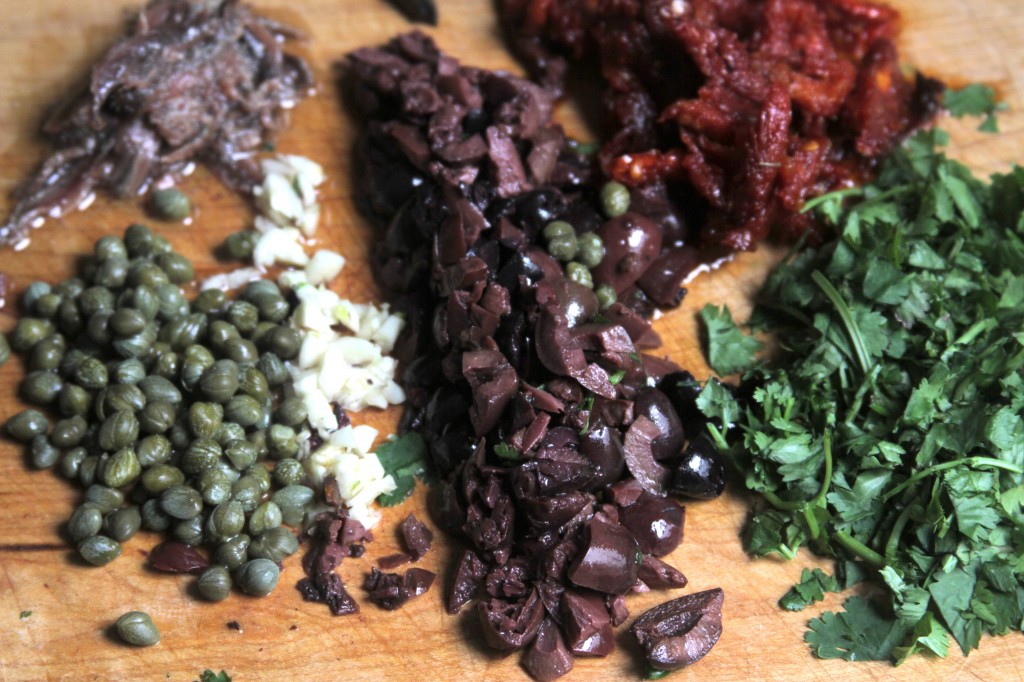 Anchovies, sun dried tomatoes, crushed red pepper, tons of garlic, fresh cilantro, capers, AND kalamata olives… I mean, come on – you know this is a ticket to flavor town, baby.
And while this hearty meal is perfectly fine without it, a generous sprinkle of fresh Parmesan is just the right thing to do.
Notes: If you want to make this dish vegan, simply omit the anchovies and cheese.
Roasted cauliflower and orzo – baker by nature
serves 4-6
1 head of cauliflower, cut into small florets
3 tablespoons olive oil
1 tablespoon balsamic vinegar
2 cloves garlic, minced
1/2 teaspoon salt
1/2 teaspoon freshly ground black pepper
Preheat oven to 500 degrees (F).
In a large mixing bowl toss cauliflower florets with olive oil, balsamic, garlic, salt and pepper. Spread cauliflower on a large baking sheet in an even layer and roast for 20-25 minutes, stirring at the half way point. Remove from the oven and set aside until needed.
For the orzo:
12 ounces orzo pasta, cooked according to package instructions
1/2 cup fresh lemon juice
1/4 cup extra virgin olive oil, plus one tablespoon for the skillet
1/2 teaspoon freshly ground black pepper
1/2 teaspoon salt
4 cloves garlic, minced
1/2 cup kalamata olives, roughly chopped
3 tablespoons capers
1/4 cup sun dried tomatoes, roughly chopped
4 small anchovy fillets, chopped
1/2 teaspoon crushed red pepper flakes
1/2 cup cilantro, roughly chopped
Parmesan for serving
Once pasta is cooked and drained transfer it to a large bowl and stir in lemon juice, olive oil, salt and pepper, set aside. In a large skillet heat a tablespoon of olive oil over medium heat. Add the garlic, olives, capers, sun dried tomatoes, anchovies, and crushed red pepper. Saute for 2 or 3 minutes, then add cilantro and cook for another minute. Add the roasted cauliflower and cook for another few minutes before tossing in the cooked orzo. Mix everything together and let everything simmer together on medium heat for a few minutes – just so everything is nice and warm – before removing from heat. Sprinkle with cheese and serve immediately.