Soft and chewy 5-Ingredient Peanut Butter Blondies! Such an easy vegan blondie recipe and a must try for peanut butter lovers!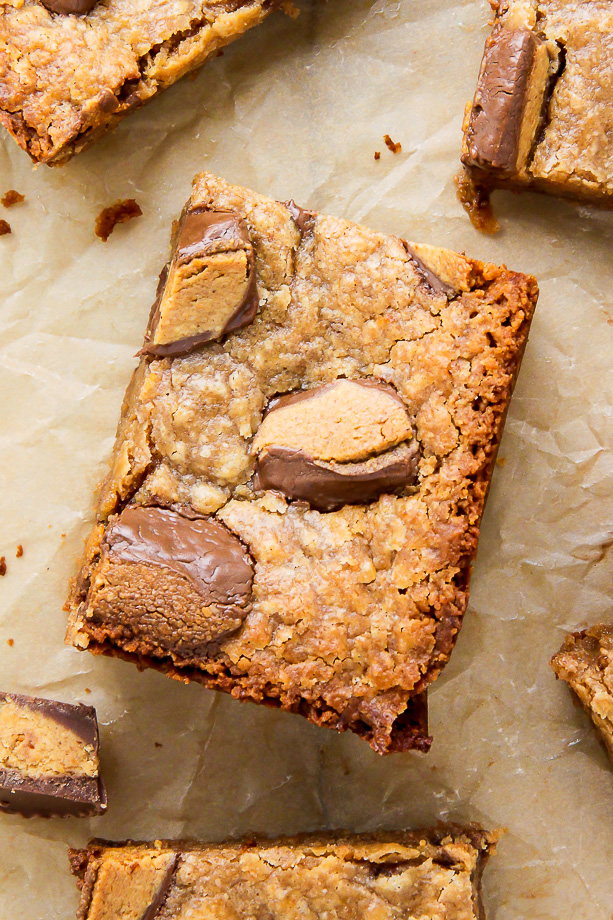 Vegan Peanut Butter Blondies
Hi friends! Guess what? We're off to Italy tomorrow! Please hold while I pinch myself. I'm just so giddy! I'm getting that animated, wide-eyed excitement that comes when something you've been looking forward to for a really really really long time is actually about to happen. Does that make sense? It's like an extra shot of happy just sucker punched me in the face. It's nice.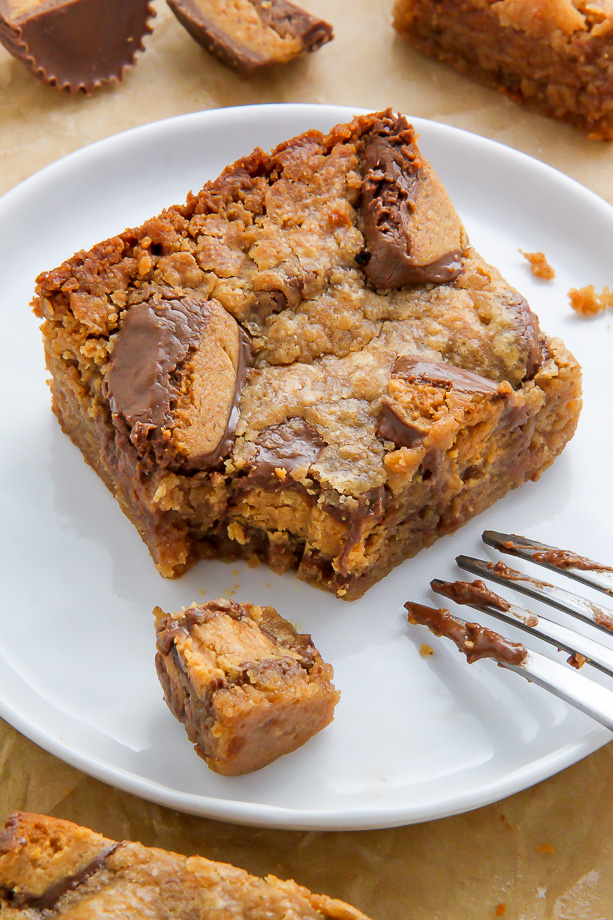 Since we're ditching our Brooklyn digs for a few weeks, the grocery situation right now is… how do I say… scarce. It's bizarre. But also kind of cool. I've been challenging myself to only use what we already have (I just heard my mother's voice while typing that), and get creative! And you know what, guys? You can do a lot with a little. And it feels so good!
Since today was errands/cleaning/packing our bags day, I knew a sweet lil treat for me and you was a must. I kind of freaked out when I realized we were out of eggs. And milk. And butter. My brain doesn't process well when those guys aren't hanging close and heavy. It took me a minute to process.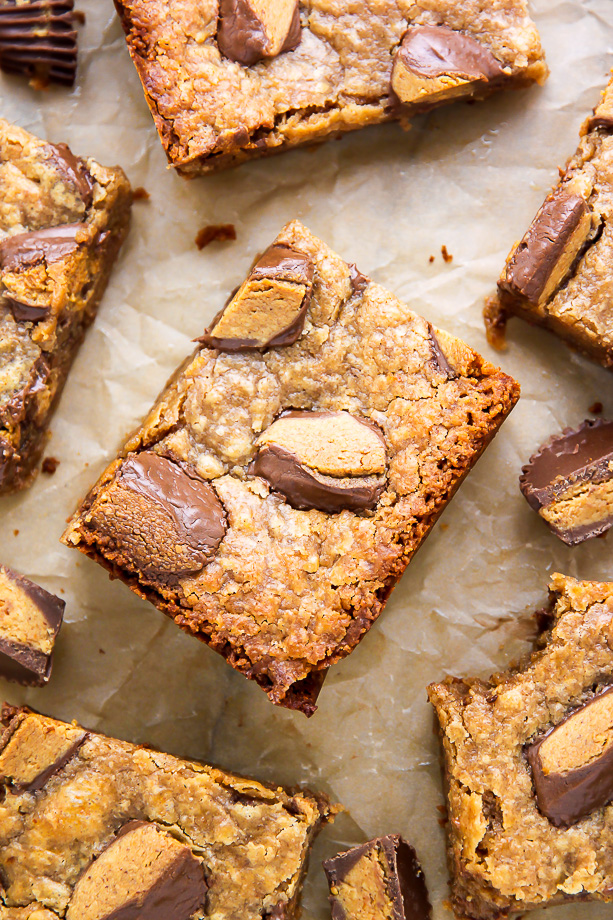 Once I accepted the situation, I started to dig. Jar of peanut butter? Check. A dash of coconut oil? Barely, but yup! Some flour and sugar? That's a yes, too. A little splish splash of almond milk? Uh huh.
And that's it! That's the base of our treat. Can you believe it?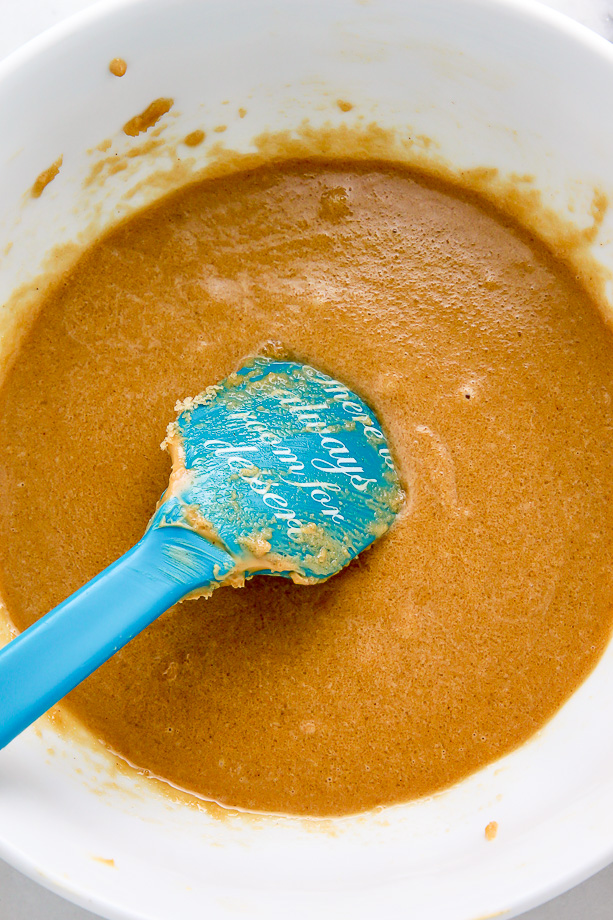 Those simple ingredients = this seductive peanut butter treat! You can of course be a little devilish and add chopped peanut butter cups like I did. It kicks it up a notch, for sure. Chocolate chips would also be money.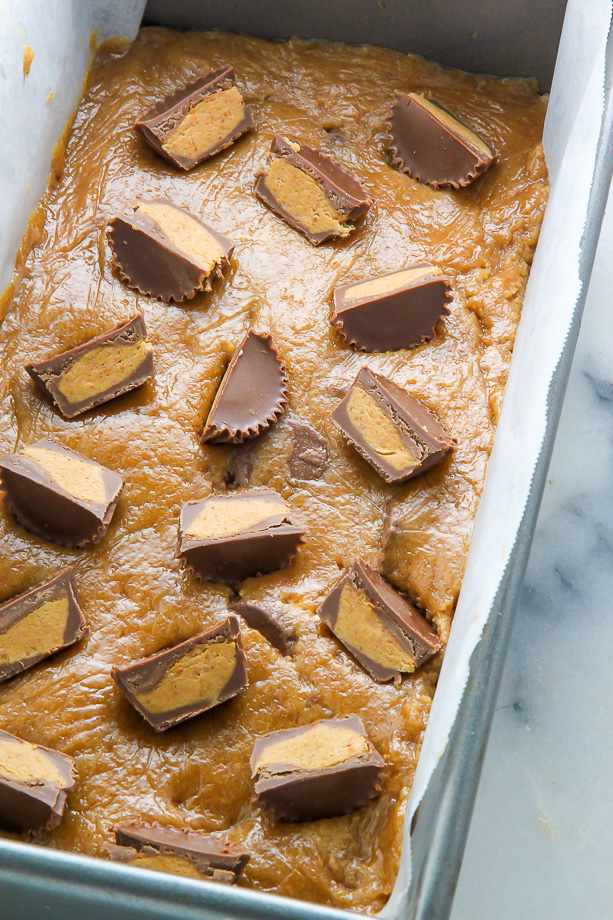 Oh… and did I mention these are – as written – vegan? How cool and effortless is that? Answer: TOTALLY cool and effortless.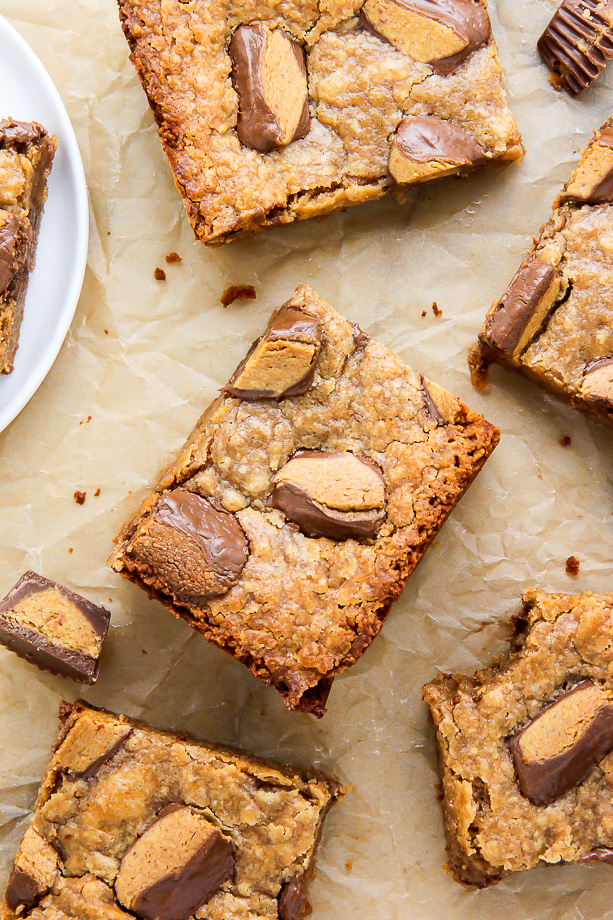 Alright. I need to actually pack now. And for you I have three words: BAKE THESE NOW.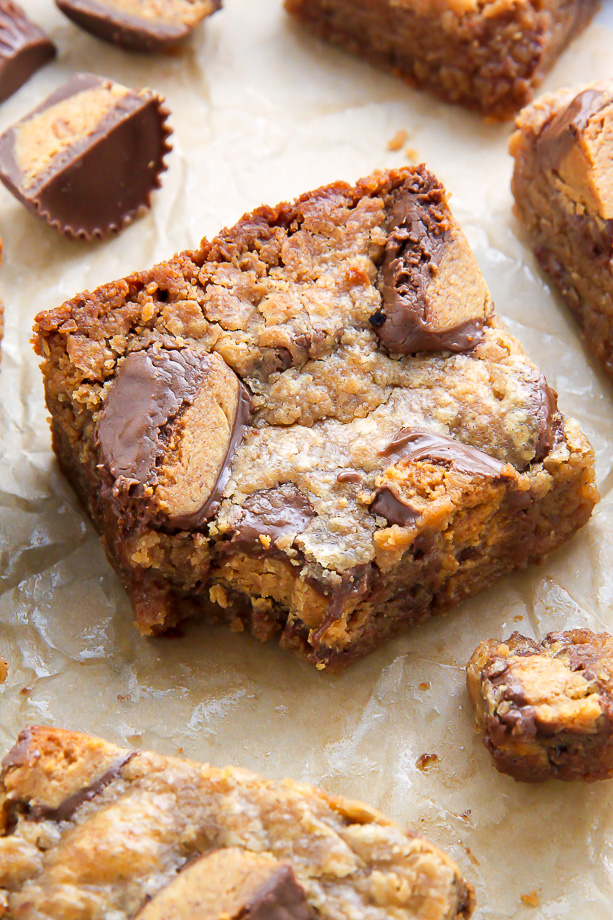 More Peanut Butter Recipes: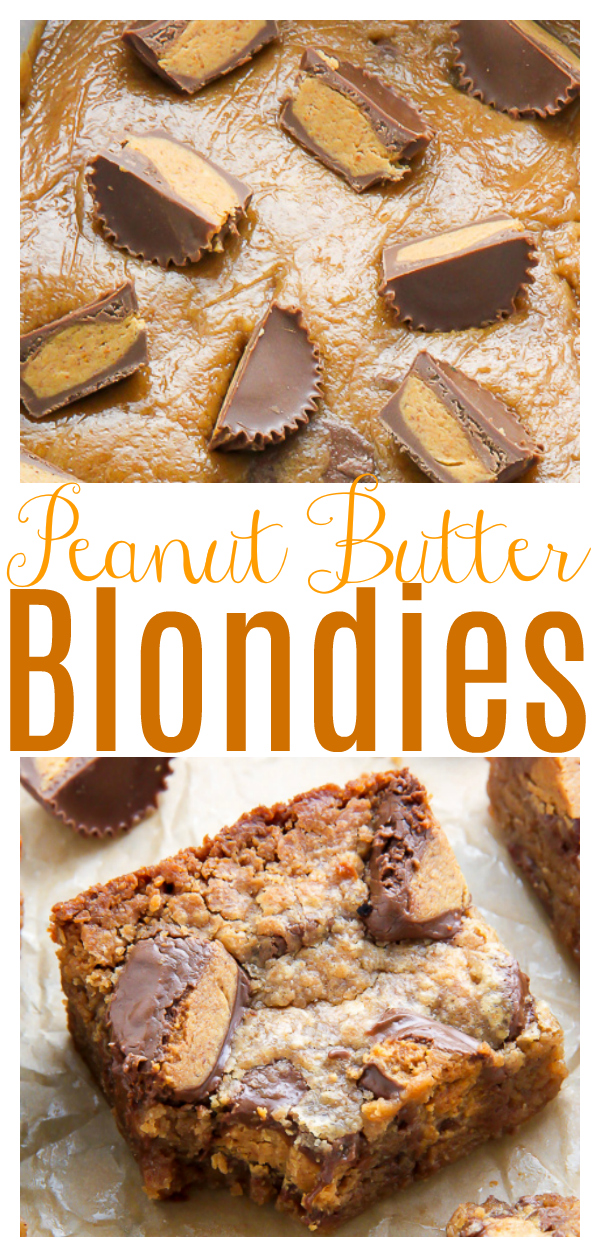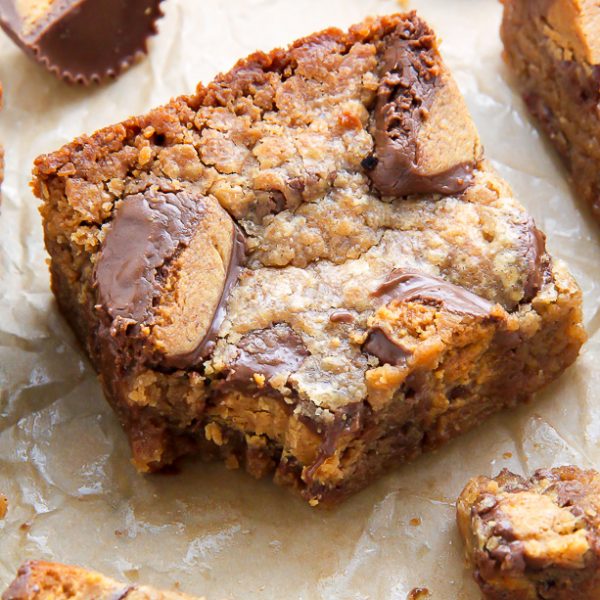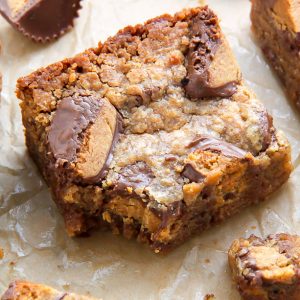 (Vegan) Peanut Butter Blondies
Soft and gooey peanut butter blondies loaded with chocolate peanut butter cups!
Ingredients
1 cup light brown sugar, packed
1/4 cup coconut or canola oil (if using coconut oil, melt it first)
3/4 cup creamy, sugar-free peanut butter
1 cup all-purpose flour
1/4 cup almond milk
1/2 cup vegan chocolate chips or vegan peanut butter cups chopped in half, optional
Instructions
Preheat oven to 350 degrees (F). Line an 8x8 inch baking pan with parchment paper allowing two of the sides to overlap; set aside.

In a large bowl whisk together brown sugar, oil. and peanut butter; beat smooth.

Add the flour and mix until combined. Pour in almond milk and stir smooth. Fold in chocolate chips or peanut butter cups, if using.

Pour batter into prepared pan and place in the oven to bake for 25-27 minutes, or until center is *just set. Don't worry if they don't look done. They will firm up while they cool.

Cool blondies in pan completely before cutting into small squares.
Notes
Allow blondies to cool completely before cutting or else they will crumble.