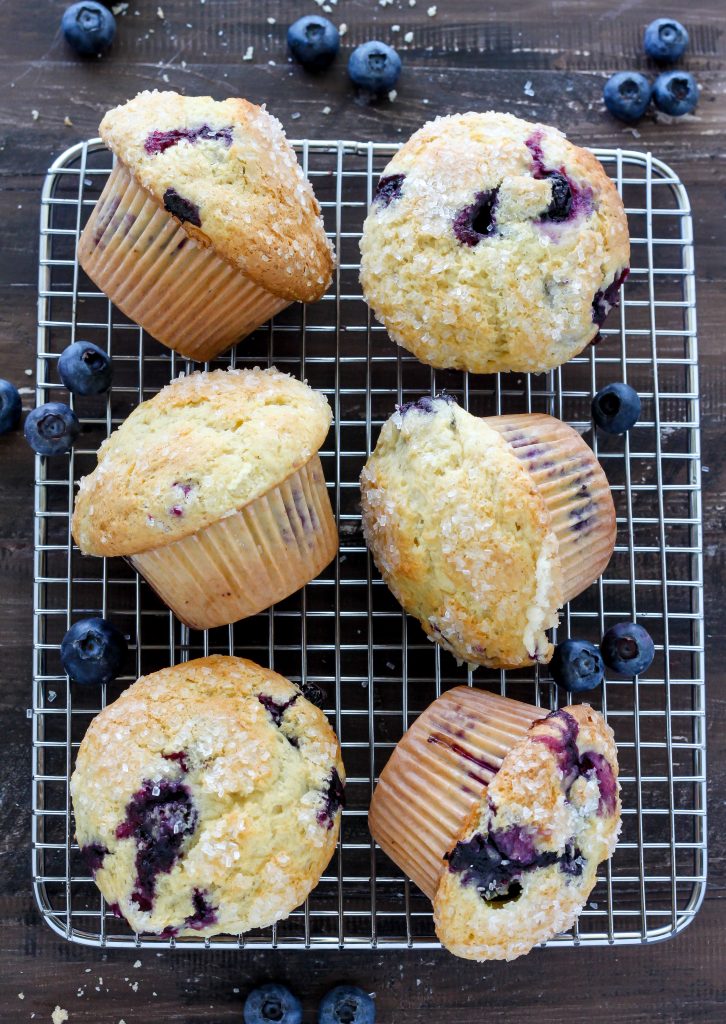 I made muffins. Of the blueberry variety. It's all Martha's fault, really. I had no intentions of muffin making. She's good that way.
It all started off innocent enough. Watching a baking show. Blueberry muffins being the featured baked good. Good clean fun. Also, Sparking my mind with the reality of the two handsome containers of blueberries sitting in my fridge. Just steps away from being made into muffins.
How could I deny them? How could I deny myself?
As you can clearly see, I didn't.
I whipped out the muffin pans and into baking mode.
Balmy temperatures blossom blueberries from wretched shriveled up terrors into berries so deeply blue and bursting with juice like water balloons on the verge on explosion.
Hello, gorgeous.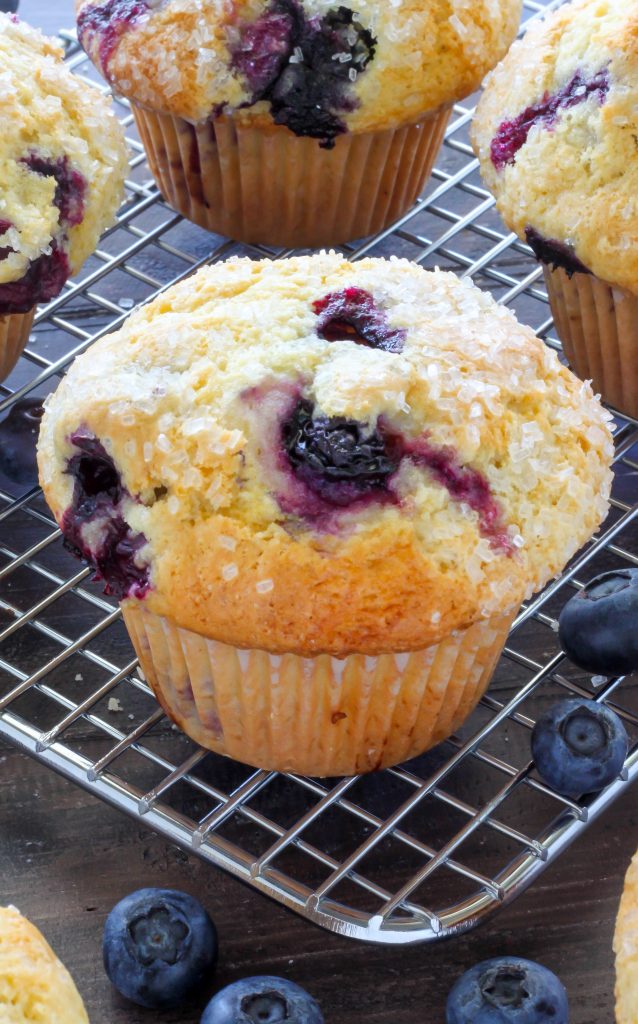 The large amount of blueberries in this recipe ensure each muffin explodes with berry goodness. The base is moist and fluffy, the top wonderfully crisp and crunchy.
I'm smitten with the pureness of ingredients in this recipe. Simplicity is a beautiful thing, and creates some down right delicious muffins.
Happy muffin eating!
Blueberry Muffins
Yield 1 dozen muffins
Ingredients
Blueberry Muffins- Martha Stewart
Ingredients
6 tablespoons unsalted butter, room temperature, plus more for tins
3 cups plus 2 tablespoons all-purpose flour
3 teaspoons baking powder
1 teaspoon salt
1 1/4 cups sugar, plus more for sprinkling
1 large egg
2 large egg yolks
1 teaspoon pure vanilla extract
1 cup milk
1 3/4 cups blueberries
Instructions
Preheat your oven to 400 degrees. Line and grease muffins tins; Set aside.
In a large bowl, sift together flour, baking powder, and salt; set aside.Place butter and sugar into the bowl of an electric mixer and cream on medium speed, until fluffy.
Add egg, egg yolks, and vanilla; mix until well combined.Reduce speed to low; alternate adding reserved flour mixture and milk to mixer, beginning and ending with flour.
Remove bowl from mixer and carefully blend in berries with spatula.
Divide batter among muffin tins.
Bake for 25 minutes, or until golden brown.
Nutrition Facts
Serving Size 1 muffin
Amount Per Serving
% Daily Value
* Percent Daily Values are based on a 2,000 calorie diet. Your daily values may be higher or lower depending on your calorie needs.