Flavorful and moist homemade German Apple Cake – a delicious addition to any dessert spread!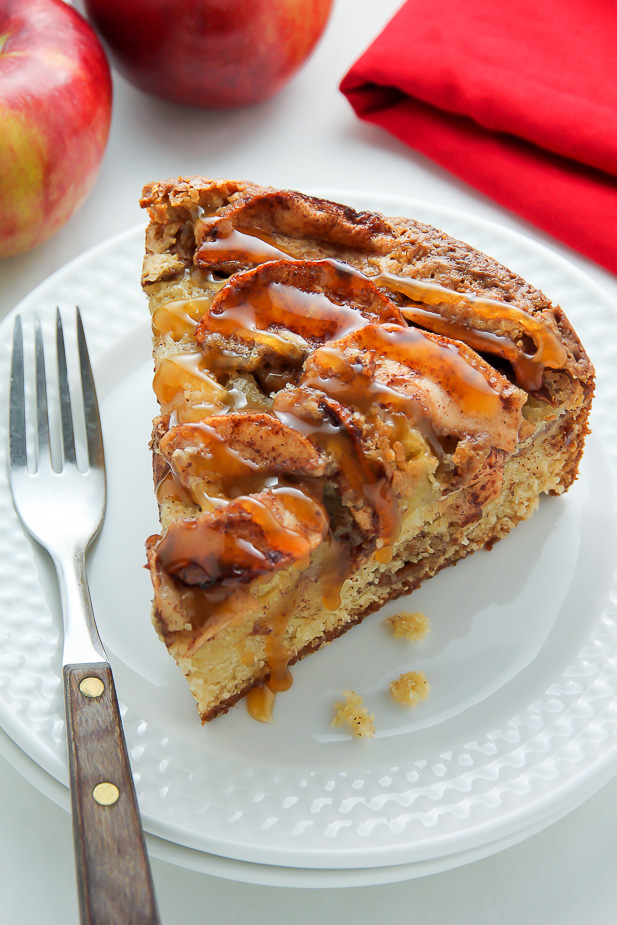 Hello my friends, and happy Monday! I hope you all had a wonderful weekend? Tell me, what did you do? It was a (delightfully) quiet one for me. Saturday I didn't leave the house once (!!!), and Sunday I took an extra long walk, hit up an adorable farmers market, and treated myself to a trio of tacos. ← Just what the doctor ordered 😉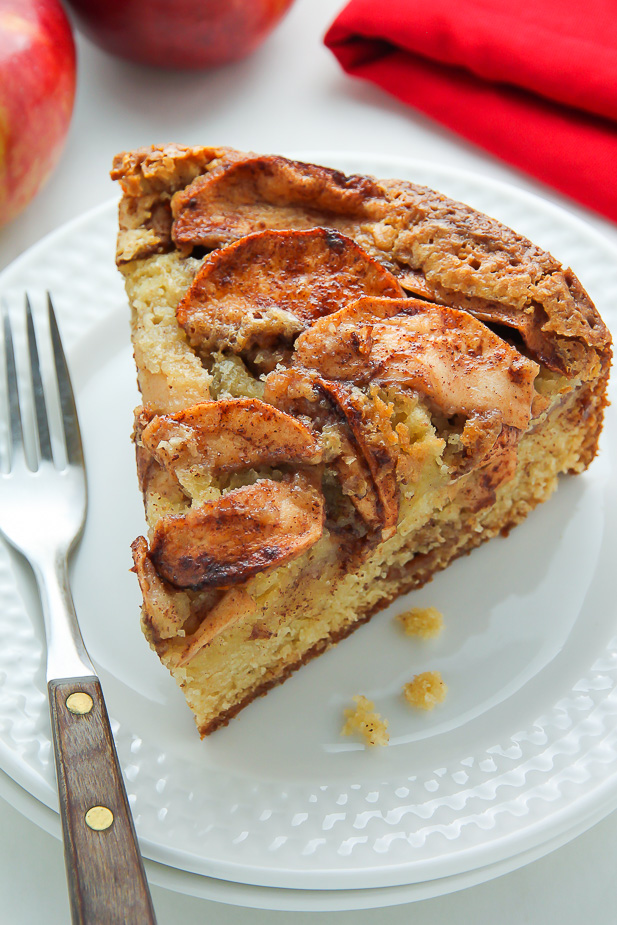 Alright so down to business. Our biz of the day? German Apple Cake! If you follow me on instagram you already know I went apple picking last week and – in true Ashley fashion – came home with WAY TOO MANY APPLES. 11 pounds of apples for one girl… totally normal.
↑ Obviously an apple binge was in order. This rustically beautiful German Apple Cake was the first thing that popped into my mind when I was brain storming. It's a simple, decadent, delicious Fall dessert.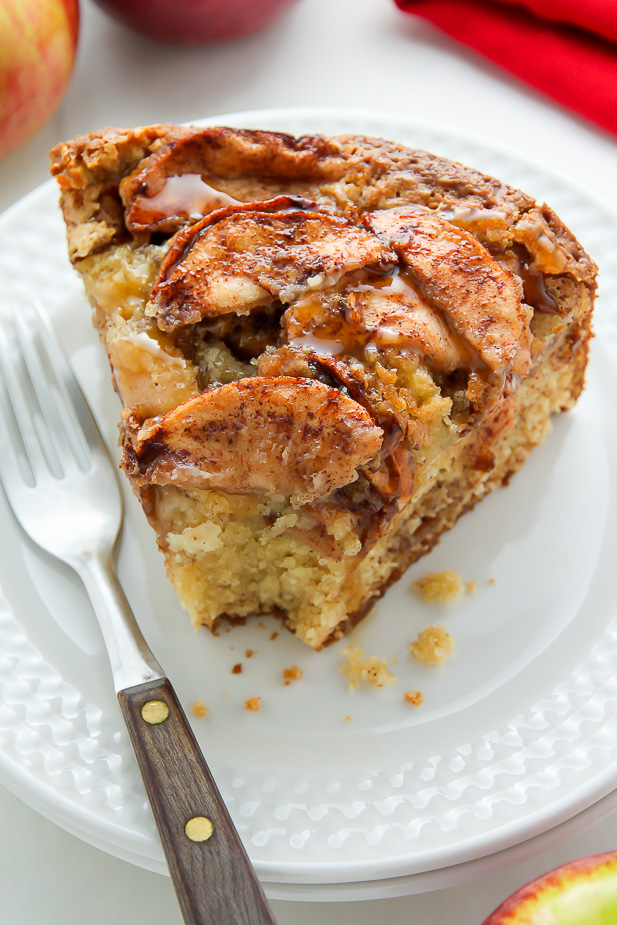 Fresh apples, lots of cinnamon, all packed inside a supremely soft, subtly spiced cake… How can you not love this?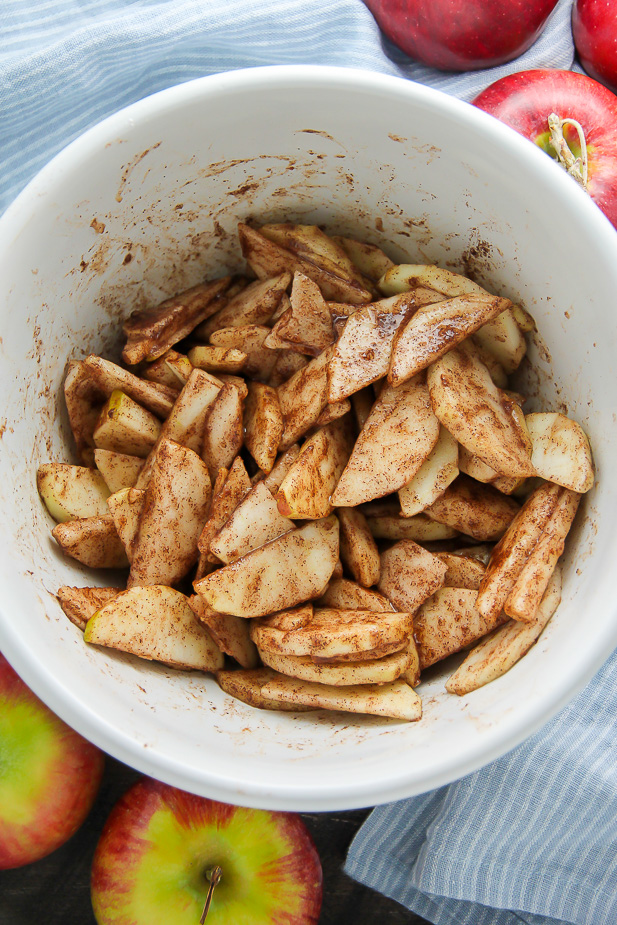 This is an incredibly moist cake thanks to the combination of juicy apples, apple cider, and oil. The first time I baked this I used vegetable oil and the results were great. The second time I decided to use melted coconut oil and the results were also wonderful! So you have options as far as the oil goes.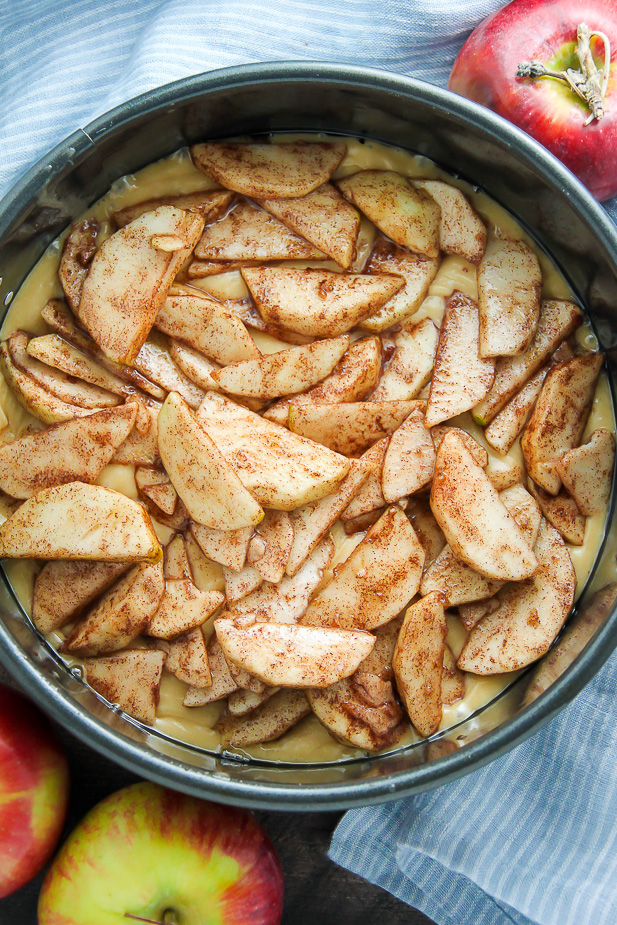 One important note: You will need a tube pan
or a 9″ spring form pan
for this recipe. A regular 9″ baking pan will not work here. <<< Trust me. There is too much batter and it will overflow. I speak from the experience when I say scrubbing burnt cake off the bottom of your oven is not the way you want to spend an evening.
Also, be sure you grease your baking pan like c-r-a-z-y. Either use a baking spray or butter and flour the pan. Either way, just be sure you grease every little nook and cranny.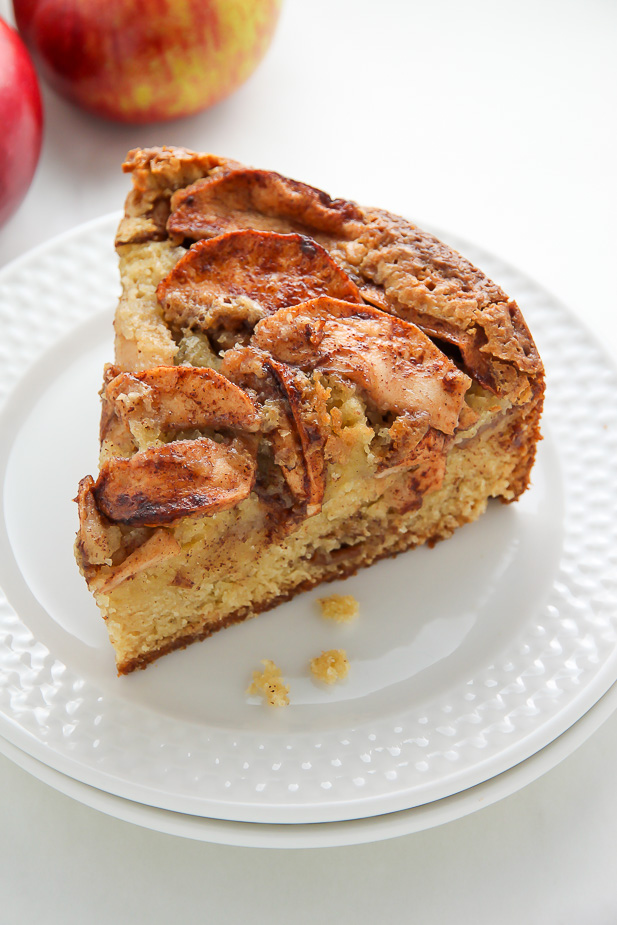 This cake is:
Rich
Tender
Flavorful
Subtly Spiced
Perfect with Coffee
Exploding with apples
Perfect for a casual dessert but fancy enough for the holiday table
P.S. If you really want to go all out, drizzle a little salted caramel sauce over each slice before serving. ♥♥♥ A scoop of ice cream on top is also a brilliant idea. xoxo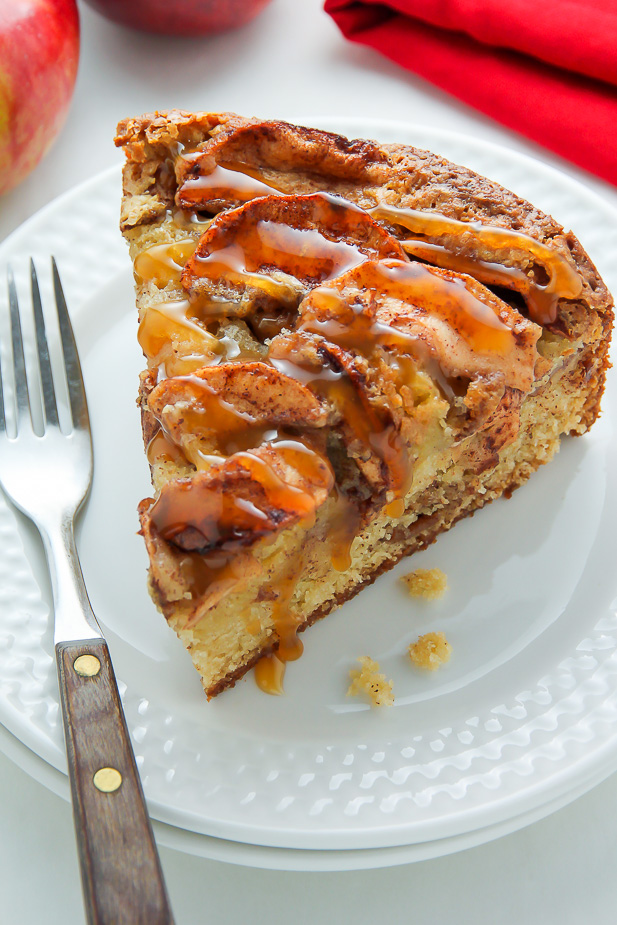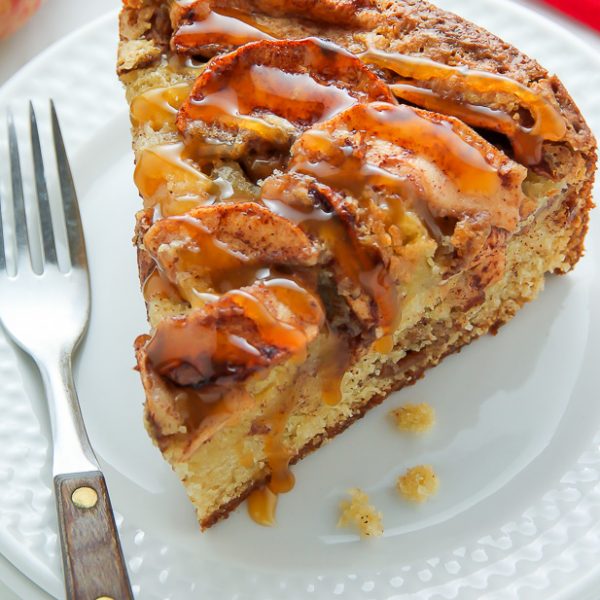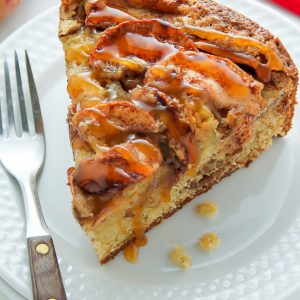 German Apple Cake
Moist and sweet German Apple Cake makes a lovely breakfast, snack, or dessert.
Ingredients
For the cake:
3 cups all-purpose flour
1 cup granulated sugar
1 1/4 cups light brown sugar, packed
2 1/2 teaspoons baking powder
1/2 teaspoon nutmeg
1/4 teaspoon ground ginger
1/4 teaspoon ground cloves
1 teaspoon salt
1 cup oil (vegetable or melted coconut)
1 tablespoon vanilla extract
4 large eggs, at room temperature
1 ⁄2 cup apple cider
For the apples:
4 large apples, peeled, and thinly sliced (use a few different varieties if possible)
1 tablespoon cinnamon
1/4 cup granulated sugar, separated
Instructions
For the cake:
Preheat oven to 350 degrees (F). Generously grease a tube pan or a 9" springform pan (a regular 9" baking pan will NOT work here); set aside.

In a large bowl combine the flour, sugars, baking, spices, and salt; whisk well to combine and set aside. In a separate bowl combine the oil, vanilla, eggs, and apple cider; whisk well to combine. Gently pour the wet mixture into the dry and using a rubber spatula fold the batter together until just combined. Set aside.
For the apples:
In a large bowl combine the apples, cinnamon, and sugar, mixing (I like to use my hands here) until apples are well coated in the cinnamon sugar.

Pour half of the batter into the prepared pan, the layer half of the apples, then add remaining batter, topping it with the remaining apples. Bake for 1 and 1/2 hours, or until a tester inserted in the center of the cake comes out clean. Cool cake in pan for 20 minutes, then gently run a knife around the edge of the pan, loosening any edges that may be stuck. Remove cake from pan, slice, and serve. This cake goes great with ice cream or salted caramel sauce.