Today's post is brought to you by Finlandia® Cheese. Their flavorful butter makes my homemade butter cream eggs extra rich and creamy!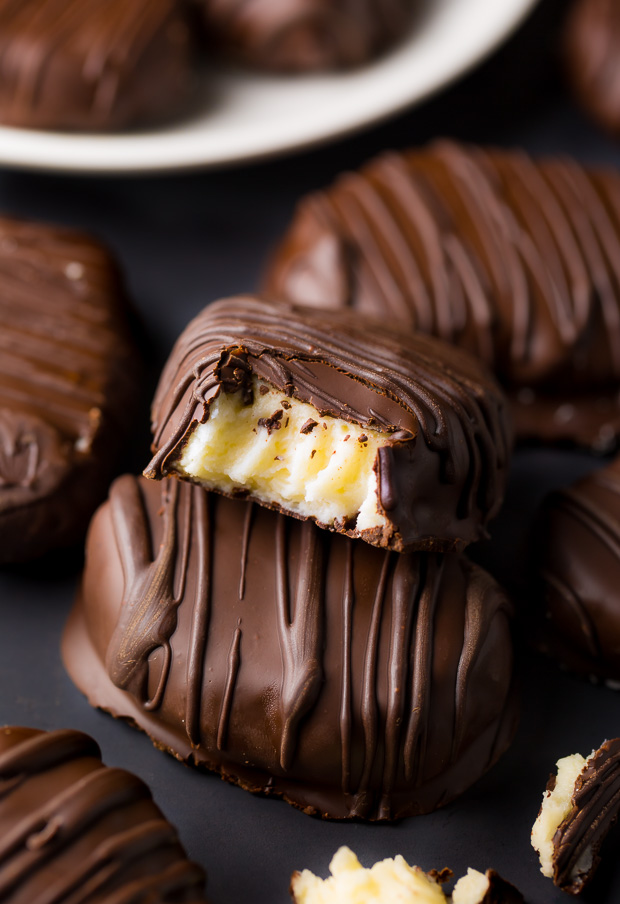 Butter Cream Easter Eggs
Easter is less than a week away and you know what that means, right?! CANDY!!!
Do you have a favorite Easter candy? There are so many good options… but my #1 is butter cream eggs. More specifically, homemade butter cream eggs! Made with real chocolate, rich cream cheese, and high-quality butter… these melt-in-your-mouth confections are simply irresistible! I usually make a double batch so I have enough for Easter baskets and for my freezer stash. They freeze GREAT! Actually, I think I like them best straight from the freezer.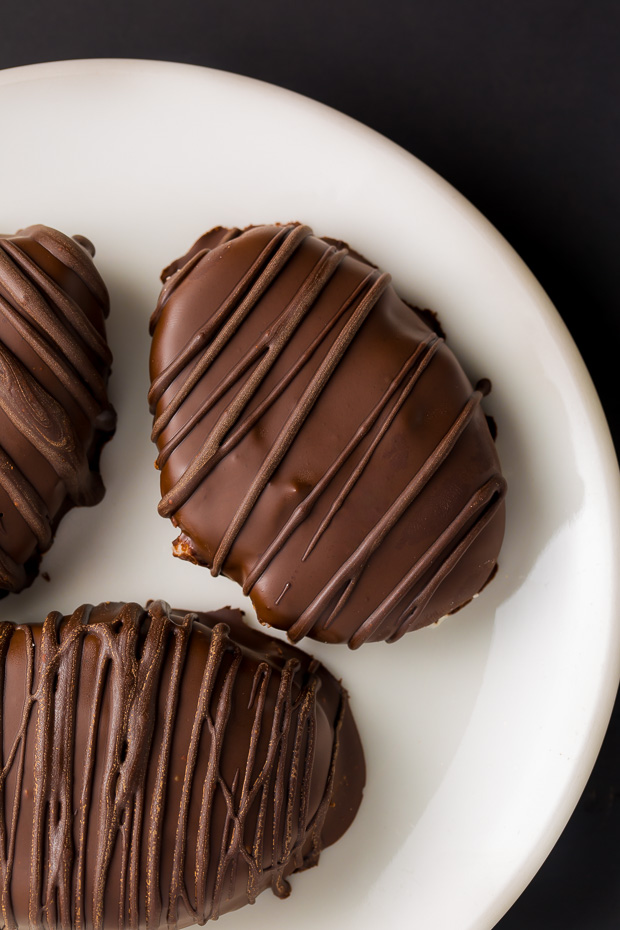 I'm so excited to be partnering with Finlandia for this post. I picked up a few packages of their butter last week and it was love at first taste! The texture is so luscious and the taste is rich and just slightly sweet. It's perfect for baking and cooking, but it's also really good on toast, muffins, and banana bread. Can you tell I have a crush on this butter or what!? It's just SO good.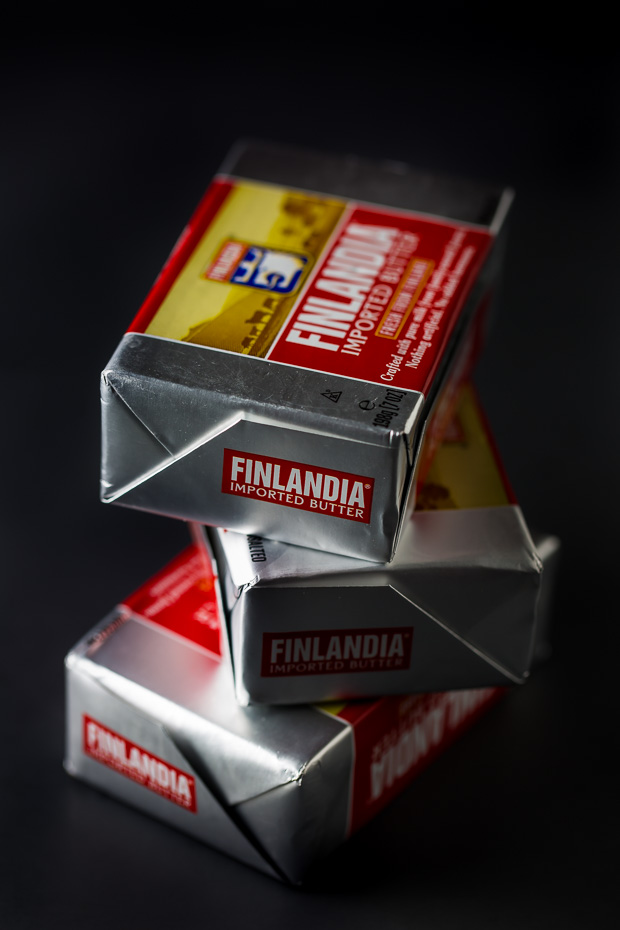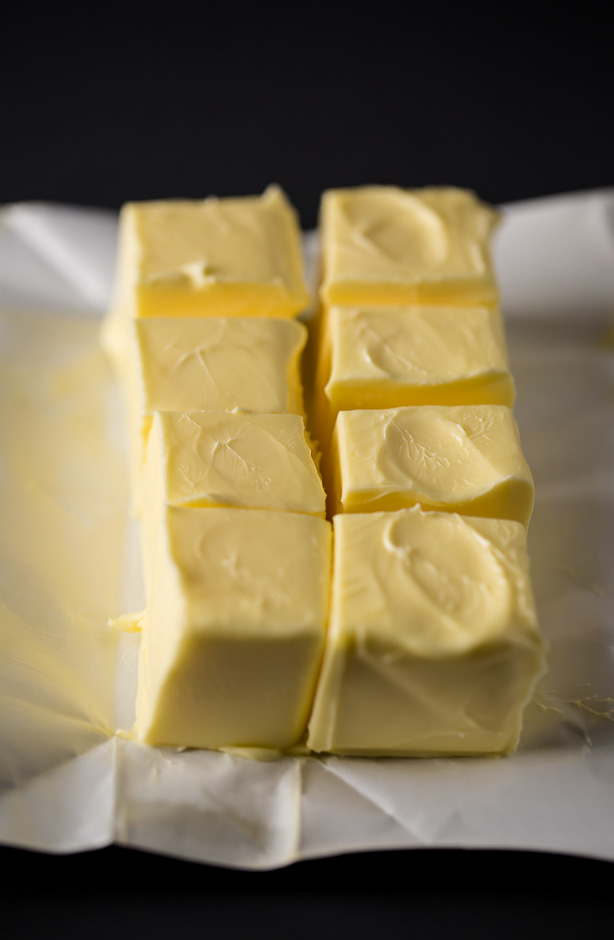 For this recipe you're also going to need cream cheese, confectioners' sugar, salt, chocolate, and oil. I suggest using the best quality ingredients you can find!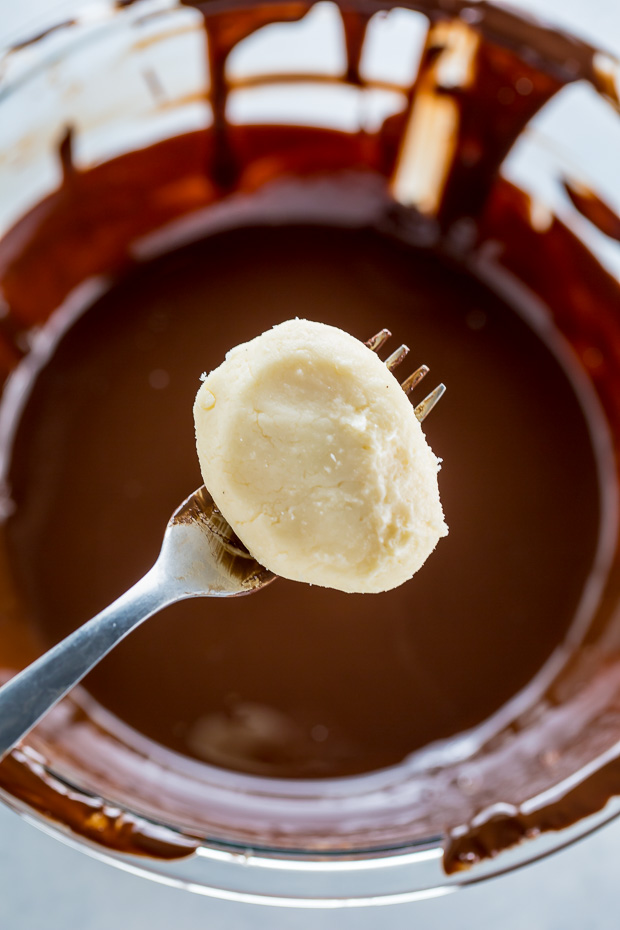 Tips and Tricks for Recipe Success:
Be sure your butter and cream cheese have come to room temperature before you start this recipe. Cold ingredients won't bond properly and will result in a chunky butter cream filing.
Don't skip the salt! This recipe is VERY sweet and needs the salt to help balance out the flavors. If you like a saltier dessert, you can increase the amount to 1/2 teaspoon.
You will need ALL of the confectioners' sugar called for to reach a workable mixture. If you decrease the amount, the filling will be too thin.
The buttercream filling will need to chill for at least one hour before being shaped into eggs, so be sure to plan ahead time wise.
When you're shaping the eggs, be sure not to make them too thin.
The eggs will need to freeze for at least one hour, so be sure to plan ahead time wise.
When you're dipping the eggs in the chocolate, try to work quickly and gently.
The white chocolate drizzle is optional! I think it looks really pretty, but if you're not a fan, just leave it out.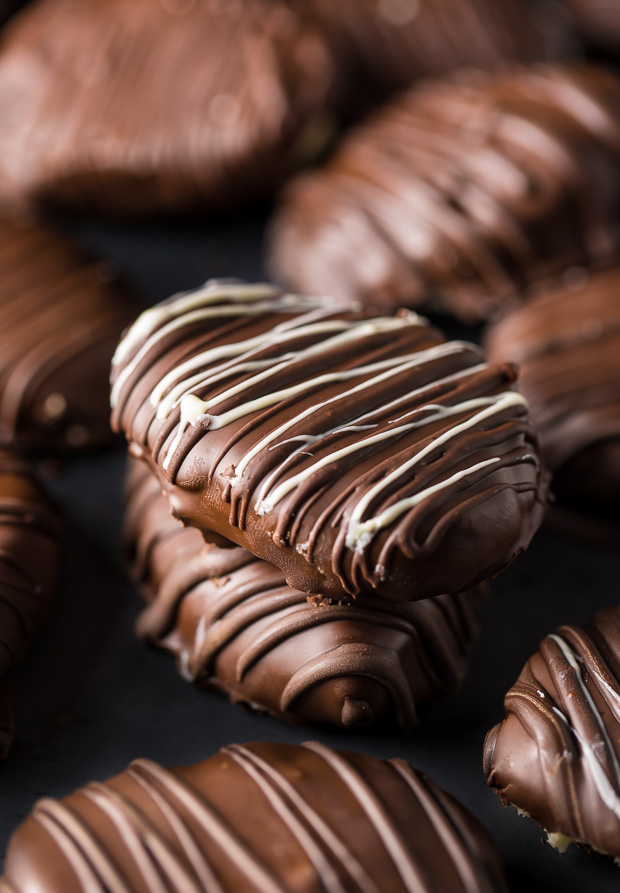 I hope you'll make these homemade butter cream eggs a part of your Easter celebration this year 🙂 And don't forget to check out Finlandia! I just know you're going to love their butter as much as I do. Pinky promise ♥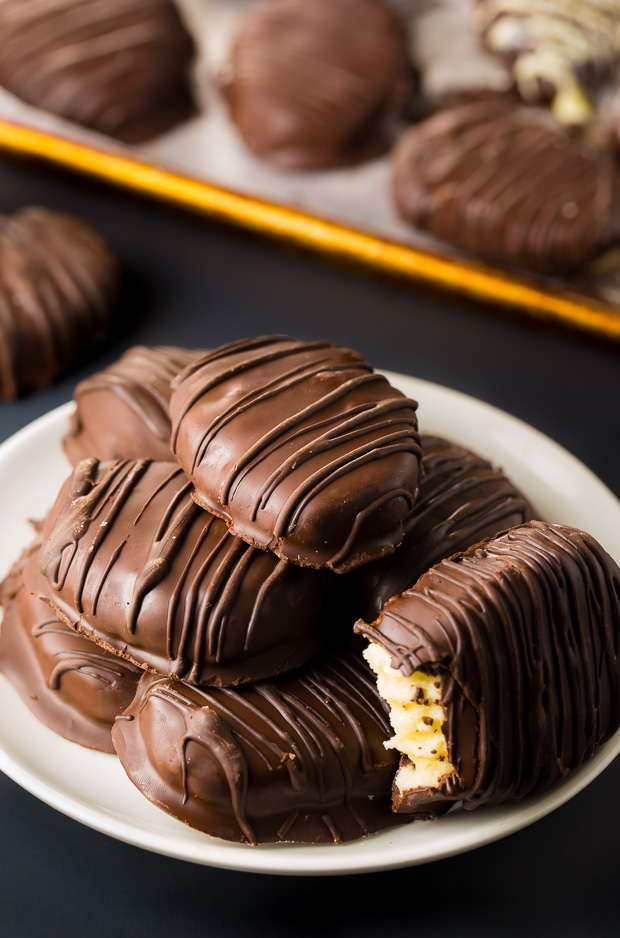 More Easter Candy Recipes:
If you try this recipe for Homemade Butter Cream Candy, let me know what you think! Leave a comment below, and don't forget to snap a pic and tag it #bakerbynature on instagram! Seeing your creations makes my day ♥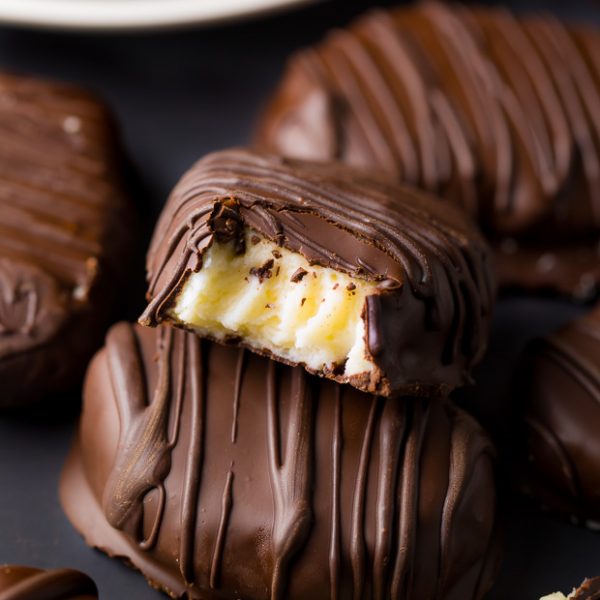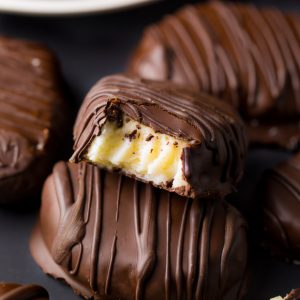 Homemade Butter Cream Eggs
Homemade Butter Cream Eggs are fun to make and absolutely delicious! Perfect for Easter baskets or edible gifts!
Ingredients
(1) 8 ounce package full-fat cream cheese, VERY soft
5 ounces unsalted Finlandia butter, at room temperature
2 teaspoons pure vanilla extract
1/4 teaspoon salt
(1) 32 ounce bag confectioners' sugar, sifted
24 ounces semi-sweet chocolate, chopped
8 ounces white chocolate, chopped (optional)
2 and 1/2 teaspoons canola or coconut oil, divided
Instructions
Line a large baking sheet with parchment paper; set aside.

In the bowl of a stand mixer fitted with the paddle attachment, or in large bowl using a handheld electric mixer, beat the butter and cream cheese on medium-speed until completely smooth, scraping down the sides of the bowl as needed; about 2 minutes. Beat in the vanilla extract and salt. Reduce the mixer speed to low and add in the confectioners' sugar, 1 cup at a time, mixing well after each addition, until all of the sugar has been added. Cover the bowl with plastic wrap and chill for at least one hour. Scoop 2 tablespoon sized portions of the mixture onto your prepared baking sheet. Using your hands, form each round into egg shapes. If the mixture is sticking to your hands, try coating them in a little confectioners' sugar. Once all of the eggs have been shaped, place the pan into the freezer for at least an hour.
For the Chocolates:
In a microwave safe bowl, combine the semi-sweet chocolate and 2 teaspoons of oil. Microwave on low power, in 30 second increments, stirring in between each increment, until completely melted. Set aside to cool for a few moments while you prepare the white chocolate, if using. In a second microwave safe bowl, combine the white chocolate and remaining 1 teaspoon of oil. Microwave on low power, in 30 second increments, stirring in between each increment, until completely melted. Set aside to cool slightly while you dip the eggs in the semi-sweet chocolate.
Assembly:
Carefully dip each butter cream egg in the melted semi-sweet chocolate. I did this by placing each butter cream egg on a small fork, quickly dipping it into the chocolate, then quickly pulling it back out, allowing the excess chocolate drip back into the bowl before placing the egg back on the parchment paper lined baking sheet. Repeat with all of the butter cream eggs. Drizzle a little white chocolate on top of each egg, then set aside until the chocolate has set; about 2 hours. You can speed this up by placing the eggs in the refrigerator.
Notes
Total time includes chilling.
This is a sponsored conversation written by me on behalf of Finlandia® Cheese. The opinions and text are all mine.